One of the most popular games on Roblox, "Adopt Me," has been played a billion times. In response to the game's ever-increasing popularity among players, its developers implemented their own currency system.
You can use this money to purchase various products, like cosmetics, pets, headwear, and so on. In this post, we're going to look at a number of straightforward methods you may use to make money in Adopt me.
With the help of our Roblox Adopt Me guide on how to earn money and make in-game bucks, you will learn all you need to know to collect cash to buy some pretty cool stuff for your house and some fresh new outfits for your character. You can avoid spending your hard-earned Robux by doing some fairly simple things to gain more bucks for use in the game.
Log In And Play Every Day
If you open the game on a daily basis, you will be rewarded with a login bonus. You should probably create a notification on your phone for this so that you are reminded just to go on and receive the free money as soon as possible.
Even if you don't necessarily have any plans to play the game in the near future, you might still want to take advantage of the opportunity to earn some free money if you decide to play the game again.

Your streak of receiving a Mystery Gift increases by one day for every day that you successfully log in, up to a maximum of five days. Because you gain two hundred dollars just for logging in on the fourth day, this is the most crucial day.
When you reach the sixth day, the streak begins again from the very beginning. You are allowed to give the surprise present to someone else if you already have it in your possession.
Actively participating in the game will also result in you receiving periodic bonuses of twenty dollars in cash! To increase the likelihood of winning this additional money, you should make it a point to play for at least half an hour on a daily basis.
Equip A Pet And Complete Pet Mini Quests
While playing the game, many random quests will pop up at the top of the screen. These quests are extremely easy. The pet mini quests start with feeding your pet. Then, you have to make sure that your pet is clean and that it sleeps when it's tired. When you finish these simple quests, you will get a small amount of cash as a reward.
You can easily make money in Adopt Me by doing these mini-quests.
In the later parts of the game, there will also be daily quests with a moderately higher reward, which you should make sure to do. Also, in these quests, you'll have to plan and travel to a certain part of the map, and you'll have to be there in a certain amount of time for the quest to be done.
In the game, school is a good place to hang out and wander around because there are a lot of small quests to do there. Also, there is plenty of food, water, and beds. And to make sure you can do all of these quests, you should always have a pet out.
Play As A Baby
Since you have to play the game with pet mini-quests, babies will have the same quests. One of the easy ways to access and finish them is to play as a baby. But keep in mind that you can still have a pet equipped at the same time as yourself.
Related articles:
This way, you won't miss out on any rewards from pet quests, and you'll also get rewards for taking care of your own needs. When you play babies in Adopt Me, you'll have fun and also make money. Second, when you play the game as a baby, you can still do the quests that give you more rewards.
Also, your pet will always need the same amount of space to move around in the world of play, and playing this game as a baby will really help you make more money and double it.
Buy A Money Tree (Or Two)
You are going to want to put some of your cash aside so that you may buy a money tree or two. The price for these rare items in the Stuff - Rare category is 1,450 dollars each, and they can be purchased as furniture for your home.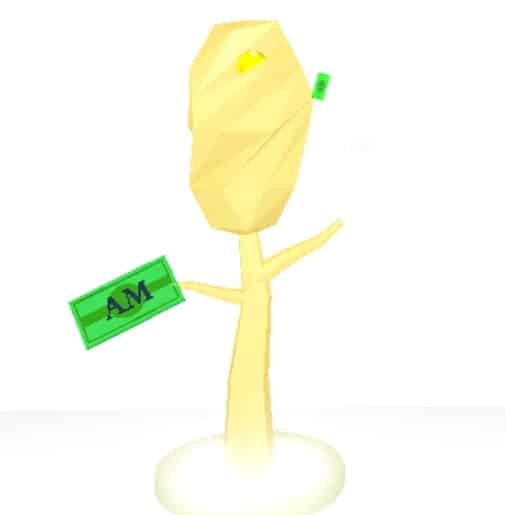 Throughout the day, you will have opportunities to retrieve money from the trees. Each time you harvest, you gain 8 in-game bucks. However, you don't need an excessive number of them because the most money you may collect in a single day is $100, regardless of how many money trees you possess.
Get A Lemonade Stand/Hot Dog Stand/Ice Cream Truck
When it comes to business, players have the ability to put up stands where they may sell food (like hot dogs or ice cream) and beverages. Since these are both necessary components of the game 'Roblox Adopt Me!,' you may easily make some extra cash by selling them.
Even though the amount of money you can make is unpredictable, it is still a fairly effective way to make money, provided you are strategic about where you put your stand.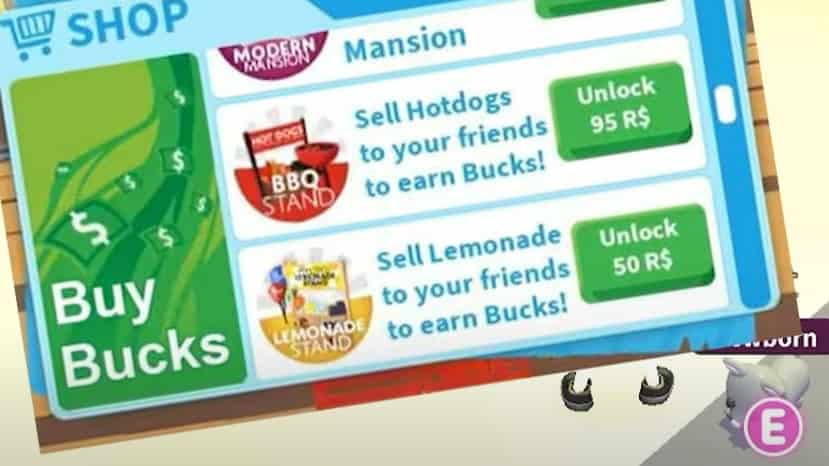 Unfortunately, you have to pay Robux to use the stands and the ice cream truck. These are some of the least expensive products that you spend money on in the game, and in our opinion, they are well worth the money if you're looking to make in-game bucks effectively.
Alternately, if you happen to come into possession of uncommon objects, other players are prepared to part with their stands or ice cream trucks in exchange for those items.
Just Be In The Game
You did, in fact, correctly read the previous sentence. You can earn in-game bucks simply by demonstrating that you are inside the game world while online.
Each time a new day or night begins to pass, you will be rewarded with twenty dollars just for being online while playing the game, and this prize will be given to you automatically.
However, there is an essential fact that you need to be aware of, and that is the fact that you cannot simply let your character idle throughout the match.
If you do this and you remain still for a significant amount of time, you will be kicked off the gaming server. This is most likely the most effective technique to earn money in Adopt Me without actually doing anything.
Make A Second Account
If you have more than one account, the "spare" account can serve as a second wallet for you to store your money. The profits that it generates can be traded or moved to your primary account as you see fit. That way, you'll have some additional cash at no further cost.
This just works very well with our previous tip of just being in the game, especially if you have multiple devices. Playing video games doesn't always have to involve...playing video games, especially if your main goal is to make in-game bucks as efficiently as possible.