Get on the Dogecoin bandwagon and take advantage of quick peer-to-peer transactions, global payments, and low processing fees. Send money to your family and friends, pay your rent, or purchase anything from across the world without any third parties involved in the transaction.
The best thing is that you can get Dogecoin for free with Freecash. There's no need to pay for your currency when you may also gain them for free!
Get Free Dogecoin Using Freecash
All you have to do to get free Dogecoin is create an account on Freecash, complete sponsored surveys, watch videos, or take part in offers and quickly exchange your points for Dogecoin. Our team will send you your Dogecoin to the wallet address of your choice right after the purchase is completed. There are no fees when you buy with us, and your transaction is instant. You can keep the Dogecoin on your Coinbase account or send it to another wallet if you choose.
At Freecash, getting your first Dogecoin is relatively easy and quick! Here's how to get free Dogecoin by joining up with Freecash:
1. Register / Sign Up on Freecash
Simple click on the 'Register' button at the top-right corner of the Home page.
Complete your details to sign up and you're done!
You can also link your Google or Steam account with Freecash too, for swifter access.
2. Log in
Log into your new Freecash account.
You are now able to enjoy all of Freecash's online features right away!
3. Complete tasks to get free Dogecoin
At the top of the Home page, click on the 'Earn' tab listed above.
Complete daily tasks by partaking in various offers, playing mini-games, and other such activities offered by Freecash and its sponsors.
4. Enjoy your 'treat' and get free Dogecoins!
After acquiring enough Coins from completing your chosen tasks, go to the 'Cashout' tab.
Browse the page to find the Dogecoin option for you to convert your Freecash Coins earned into Dogecoins directly.
Fill in your cryptocurrency wallet details according to your specific crypto address, and enter the number of Coins to be converted into Dogecoins.
Profit!
Getting your new cryptocurrency is as simple as that!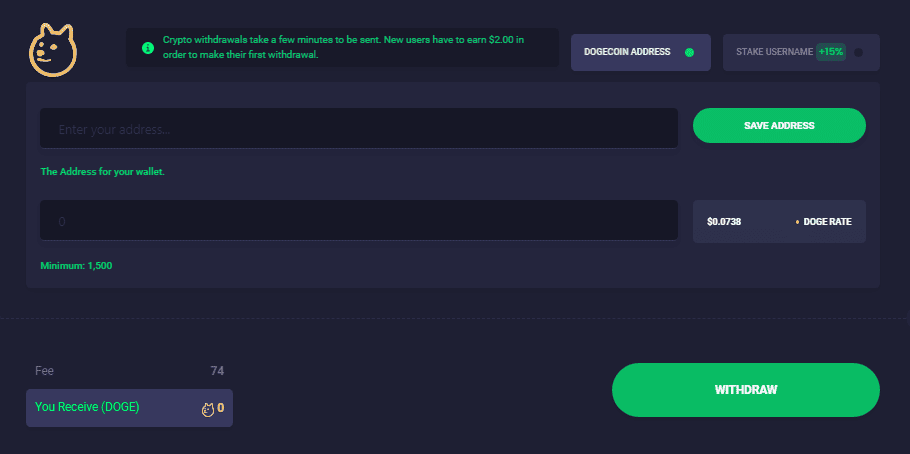 With Play-To-Earn Games
A great way to earn Dogecoin is using play-to-earn games, which you can play on your mobile device or a PC. While these games vary in terms of style, genre, quality, and many other factors all of them are based on blockchain, which means that they award players with crypto or NFTs. To get rewarded, you'll need to complete all sorts of in-game challenges, so it pays off to get more skilled.
At the moment, there are plenty of P2E games to choose from and earn Dogecoins, but our personal recommendations are Axie Infinity, Alien Worlds, The Sandbox, Gods Unchained, and Star Atlas.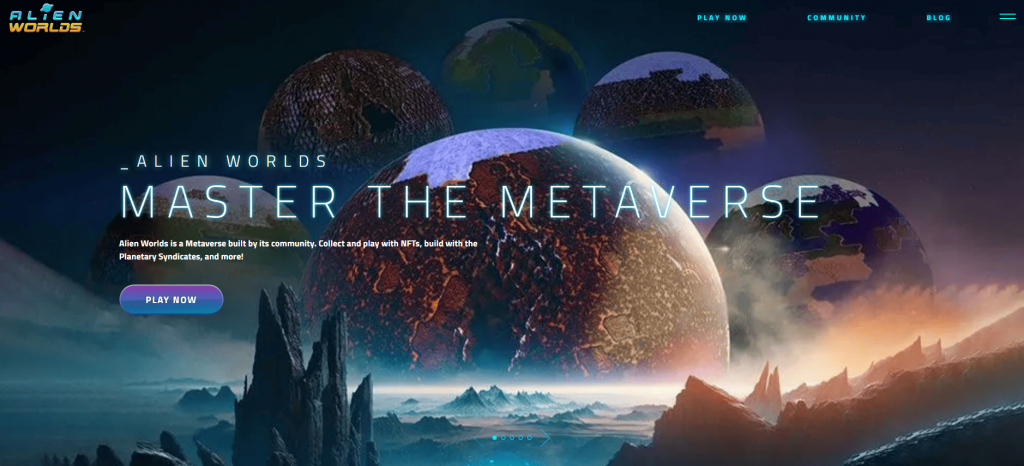 Through Doge Faucets Sites
Besides using the GPT websites to earn Dogecoins, you can also use PTC (Paid-to-click) and various other crypto faucet websites. These faucet sites are completely dedicated to cryptocurrencies, and you won't be able to earn other rewards there. Some of the most recommended options out there are Faucetoshi, Dutchycorp, Cointiply, Althub, and more.