For any fashion enthusiast, Zalando gift card vouchers serve as an efficient way to obtain new clothing; and if you're seeking legitimate ways to obtain this gift card, you're in for a treat. This article aims to present the top reliable methods to earn a Zalando gift card, equipping you to elevate your fashion sense.
Using Freecash
There aren't many get-paid-to platforms that offer Zalando gift cards as one of the rewards that can be earned directly, but luckily for our readers, we are one of the platforms that do offer Zalando gift cards. You can easily earn them by completing tasks of your choice, including completing surveys, watching videos, playing mobile games, and more. Doing so will award you with Freecash coins, and you'll be able to exchange them for a Zalando gift card directly on our platform.
What's more, our payouts are instant, which means that the moment you exchange your Freecash coins for the Zalando gift card, you'll receive it right away. You can earn Zalando gift cards right here on Freecash by completing tasks of your choice, which allow you to earn points and exchange them for more than 25 available gift cards.
To begin, register on our website (or a mobile app), choose tasks that you want to complete from our Earn page, and complete them to earn Freecash Points. Once you do, head to the Cashout page and select the preferred gift card that you'll use as a payment method for the Zalando gift card.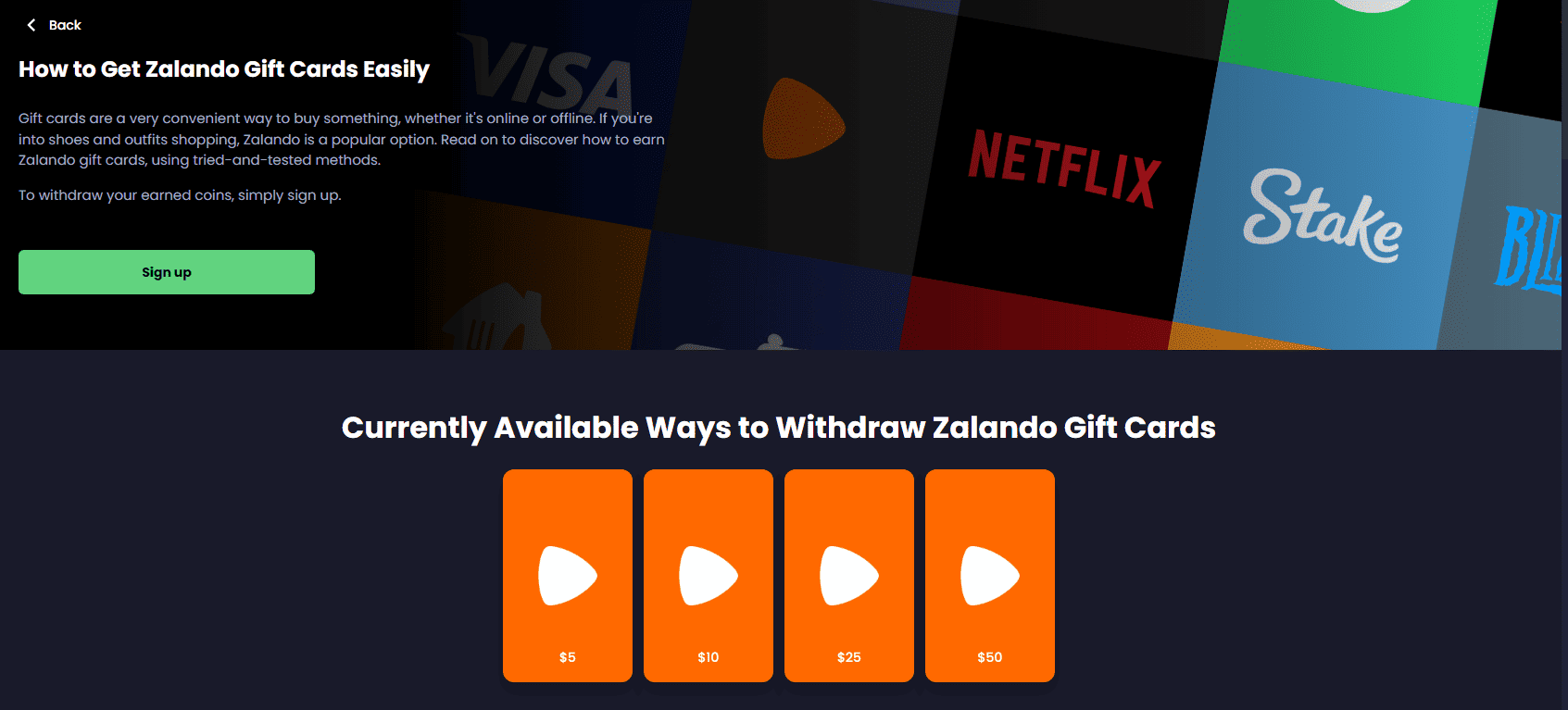 Source: www.freecash.com
Using Earnably
Although Earnably may not be the top option for earning Zalando gift cards due to its relatively high payout threshold of $50, members still have the opportunity to earn rewards. By completing surveys, paid offers, watching videos, and downloading apps, users can accumulate earnings. However, it may be more convenient for users to opt for alternative rewards such as PayPal, considering the $50 threshold. Moreover, the payout threshold for other rewards on the platform is $1, providing users with additional choices.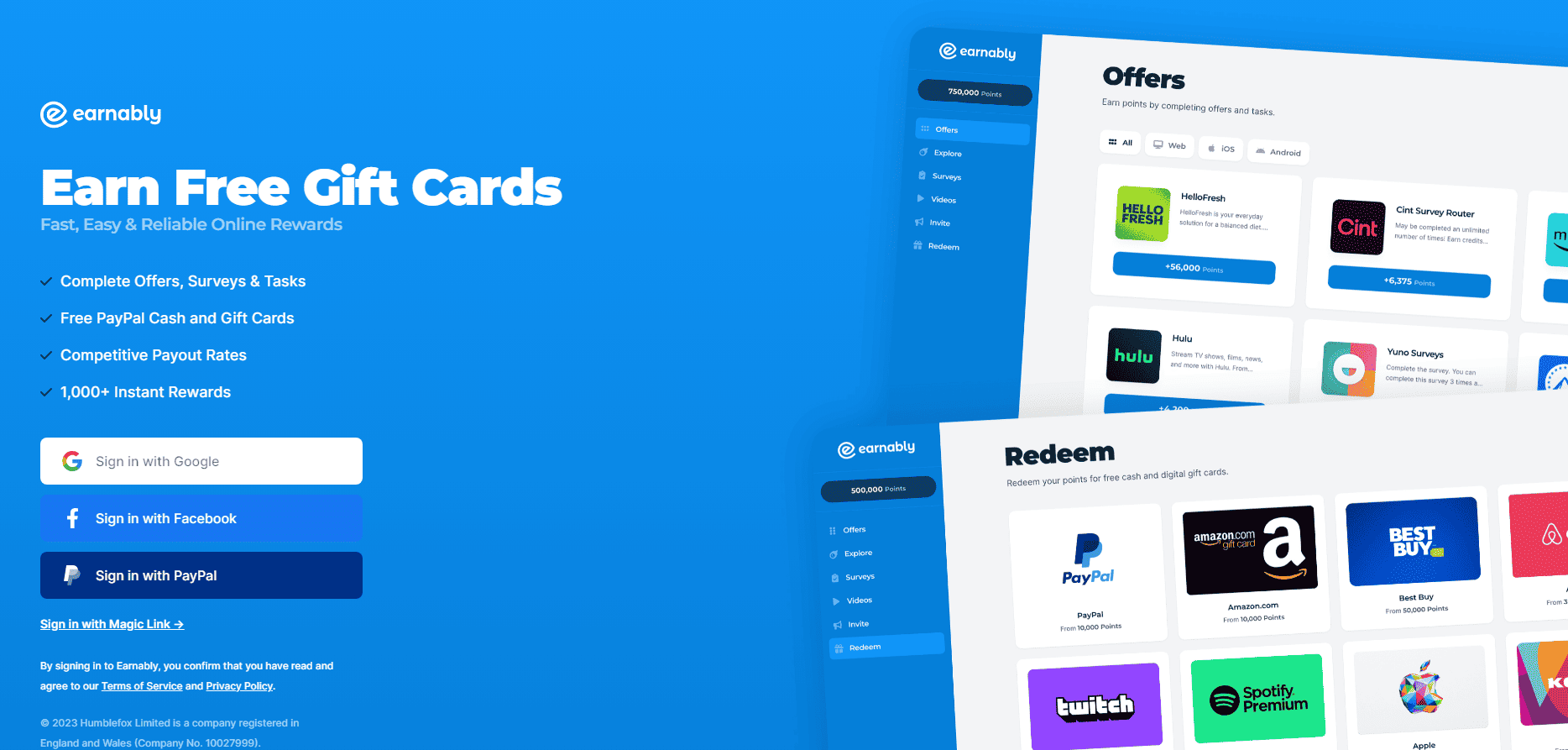 Source: www.earnably.com
Using Pawns
Pawns is a GPT website that works completely differently than others because you can earn rewards completely passively - by sharing your internet bandwidth with others. In addition to that, Pawns also has surveys that you can complete and earn even more points.
To get the most out of Pawns, check out the location requirements because if you're located at a specific location, you can earn more points. Another critical factor is your internet speed, so naturally, a faster internet will award you with more points too. Once you earn enough points on Pawns, you can easily exchange them for a Zalando gift card, although you will have to wait a long to earn enough points to get one.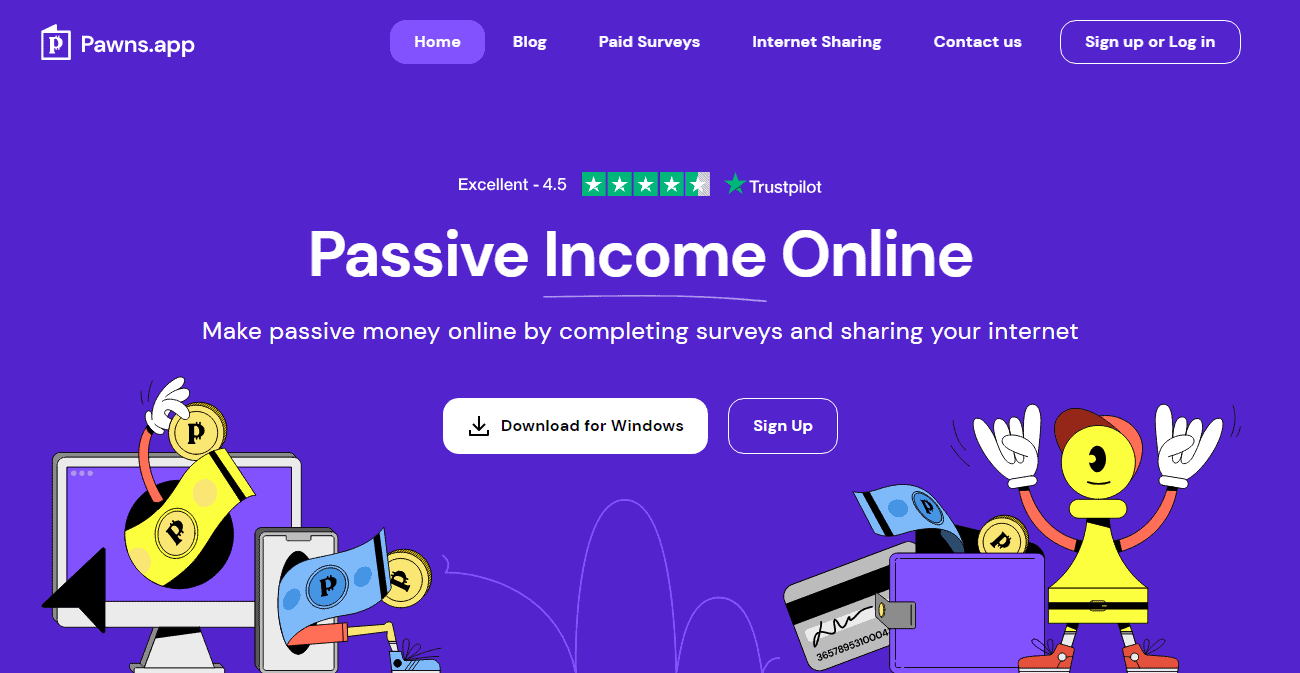 Source: www.pawns.app
FAQ
Can I earn Zalando gift cards by completing online surveys?
Yes, there are several platforms, including Freecash, that offer Zalando gift cards as a reward for participating in their surveys. You can sign up with these platforms and complete surveys to earn Zalando gift cards.
How can I redeem Zalando gift cards?
There are two ways to redeem Zalando gift cards - by pasting the code in My Account/Gift Vouchers, or by adding the items to checkout and pasting the code during the last step of purchase.
How long does it take to earn a Zalando gift card?
The time it takes to earn a Zalando gift card depends on the earning method and the amount of effort you put in. For example, completing surveys or offers may earn you smaller amounts of gift cards, while loyalty programs may require more purchases to accumulate enough points.