This post will show you several methods to get Zalando gift cards for free. All the methods to get a Zalando gift card are legitimate, and you won't have to use any generator page or go through any other complex process to get a gift card.
Get a free Zalando Gift Card By Using Pawns
Pawns is a GPT website that works completely differently than others because you can earn rewards completely passively - by sharing your internet bandwidth with others. In addition to that, Pawns also has surveys that you can complete and earn even more points.
To get the most out of Pawns, check out the location requirements because if you're located at a specific location, you can earn more points. Another critical factor is your internet speed, so naturally, a faster internet will award you with more points too. Once you earn enough points on Pawns, you can easily exchange them for a Zalando gift card, although you will have to wait a long to earn enough points to get one.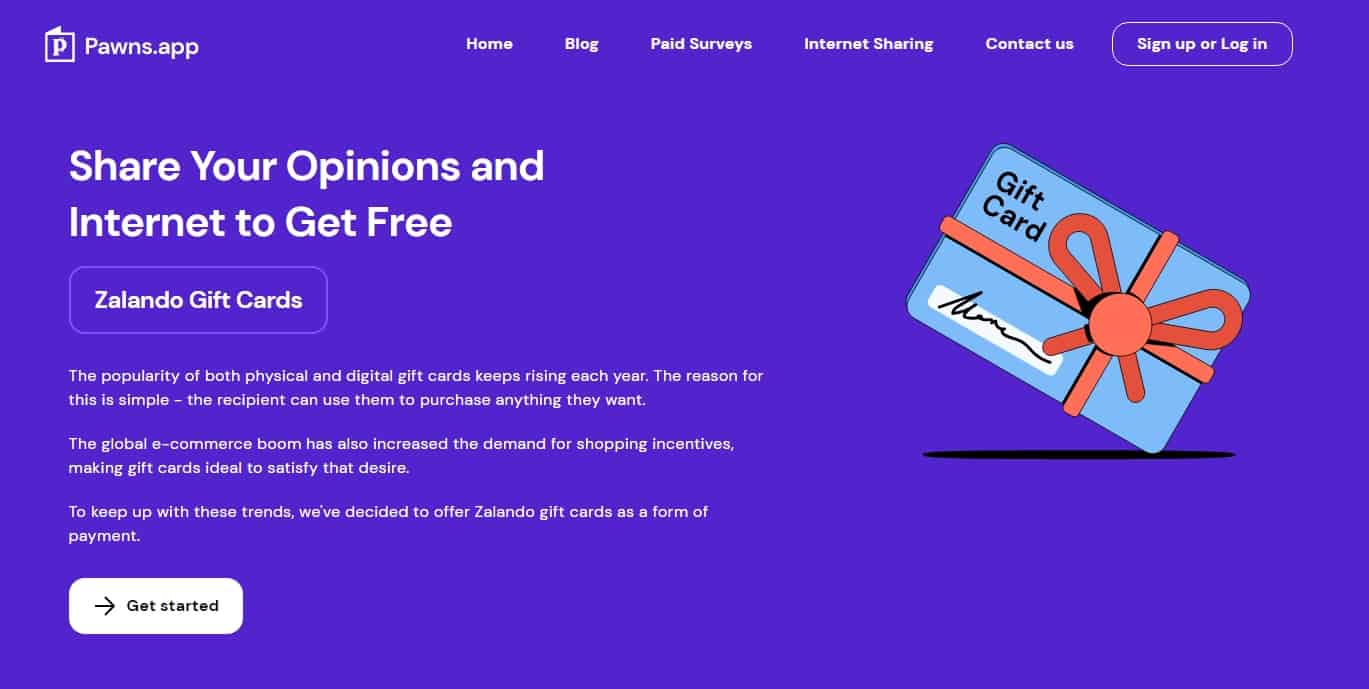 Related articles:
Get a Free Zalando Gift Card by Using Prizerebel
PrizeRebel, compared to the previous method, is not a passive approach to getting Zalando gift cards for free. This is because you will need to complete tasks, such as filling out surveys, to earn points. Once you do, you can exchange them for PayPal, Visa, or other gift cards that you can use to purchase Zalando gift cards.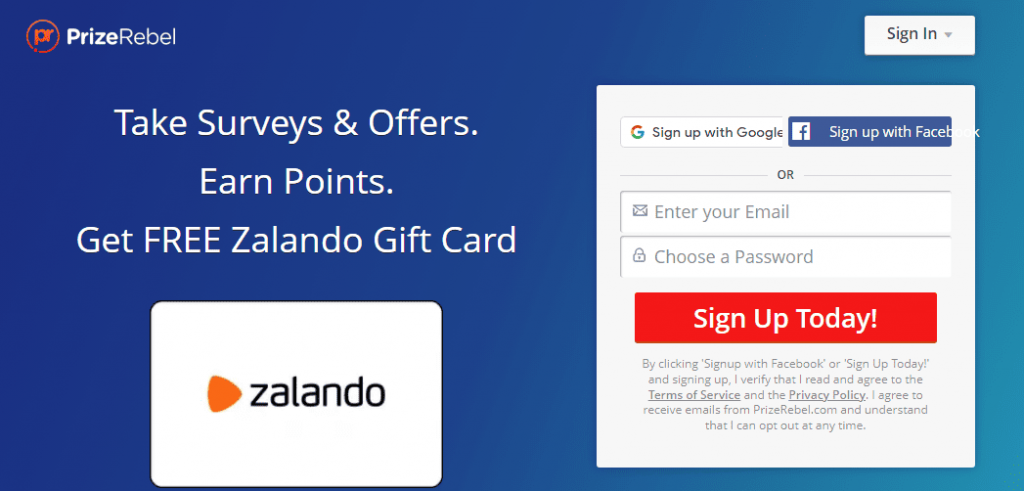 Get Zalando Gift Card For Free using Freecash
You can also earn Zalando gift cards for free right here on Freecash by completing tasks of your choice, which allow you to earn points and exchange them for more than 25 available gift cards. While we don't offer Zalando gift cards directly, you can choose between various other payment methods - from a Visa card to PayPal, withdraw it, and use it to buy a Zalando gift card on their official website.
To begin, register on our website (or a mobile app), choose tasks that you want to complete from our "Earn" page, and complete them to earn Freecash Points. Once you do, head to the "Cashout" page and select the preferred gift card that you'll use as a payment method for the Zalando gift card.