Being a shooter game, CS:GO sports a wide array of weaponry people use to gun each other down. While the weapons all feature slick and modern designs taken from the real world, their looks take no time to grow stale and old. Straining the eyes with their mundane steel and carbon, CS:GO weapons can be dull. 
Skins in CS:GO are all valued differently, based primarily on their rarity, quality, and desirability. All skins also come in different variants, which can look better or worse, impacting the price. However, a ton of cheap skins look fantastic, and that is what we're here to show you. Strap in for the best cheap skins in CS:GO. 
Our List of 15 Best Cheap Skins in CS:GO
1. AK-47 | Uncharted 

Everyone uses the AK. Therefore, AK skins are pricy. This one, however, is different. The Factory New variant goes for under $5 most of the time and is pretty slick. Featuring ornaments and a design that echoes the wilderness, it truly encapsulates the uncharted jungles and adventurous regions. The deep brown wood also looks nice and will elevate your AK's look. Just make sure to use it correctly; your teammates will thank you. 
2. AK-47 | Cartel

This skin has been around in the game for quite some time and has enjoyed popularity all throughout. It's a skin that revels in its subtlety, its ability to enhance the picture without spoiling the canvas. It's a cheap skin that adds a ton of barely visible ornaments to the gun's metallic parts, which add a bit of spice to the blandness of the AK. The ominous name also has an effect, making you think you're holding a prized piece of cartel violence—all in all, an excellent skin for AK lovers. 
3. Desert Eagle | Conspiracy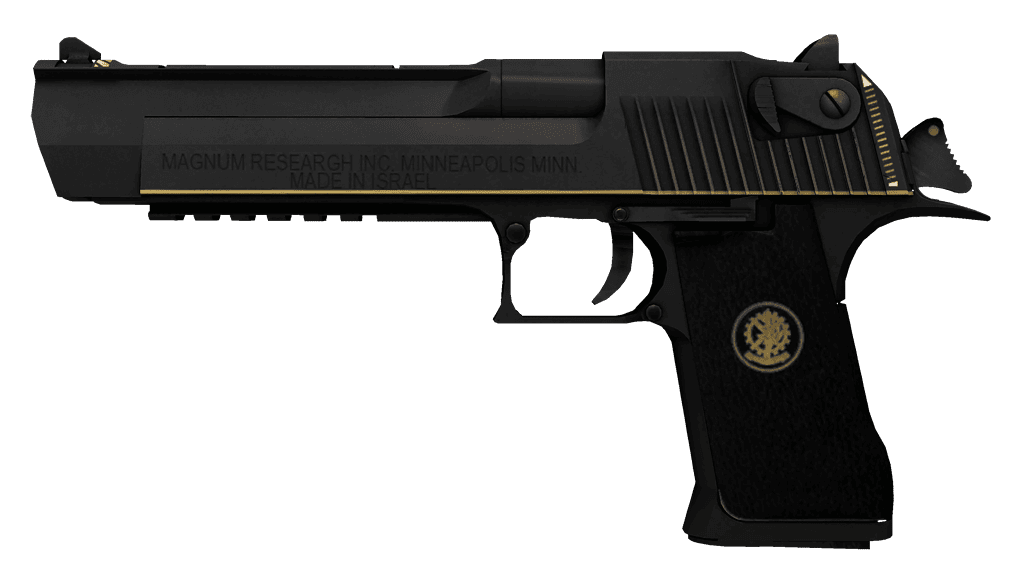 The Desert Eagle usually sports a silvery white coating that glistens in the light. However, things are always better when painted black. The Conspiracy skin, namely its Minimal Wear variant, is an affordable facelift for your Desert Eagle. With some secret agent details and a thick greyish black, this skin turns the CS agent into James Bond. A beauty and unreasonably cheap. 
4. Glock-18 | Moonrise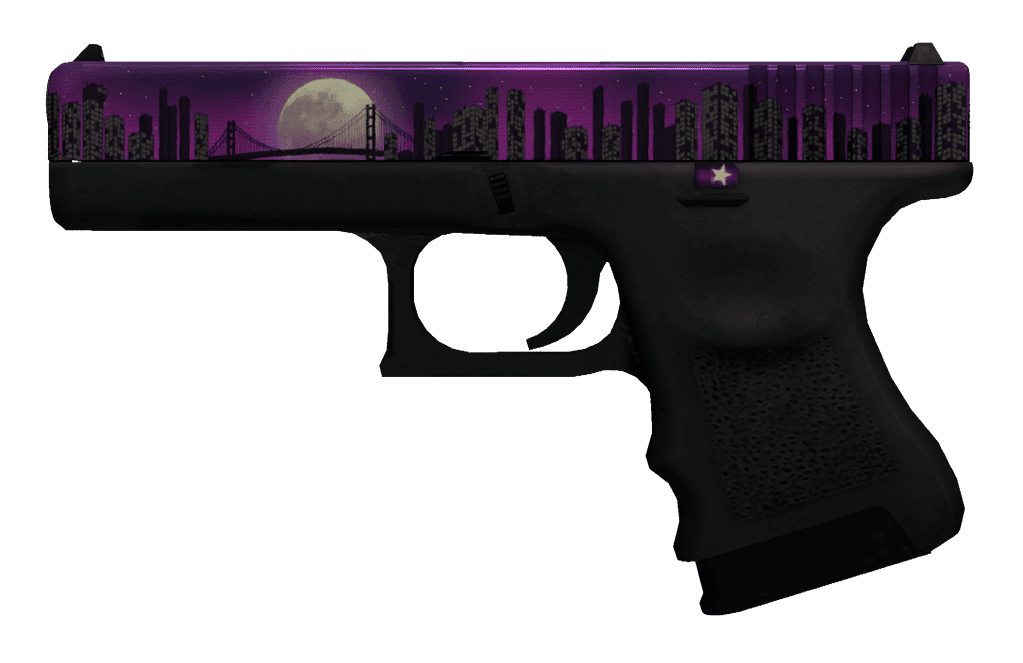 Whether you like it or not, you'll always have a Glock in your holster (or hands) when on the T side. Thus, having a nice skin for it is quite a necessity. Moonrise features a panorama of a moonlit city on a neon purple background. Its glossy texture glistens when you inspect it and is an overall charm. You can find the Minimal Wear variant very cheap on the market or third-party websites, so grab one while you're at it. 
5. M4A1-S | Leaded Glass

While most skins retain a level of seriousness in their designs, some want to make things as flashy as possible. Such is the Leaded Glass skin for the silenced M4. Featuring a bunch of colors looking like a broken window, it gives the skin much-needed character and breaks the tiresome black and grey metal. You can pick up the Field Tested variant for next to nothing on the market.
6. M4A4 | Converter

The M4A4 | Converter is an excellent skin featuring a black and red web-like design. It gives the gun a slight but noticeable change in character, which genuinely improves its look. The skin goes for next to nothing on the Steam Community market, and you can also find it cheap on third-party skin websites. Traders might be inclined to give it to you in exchange for other equally dirt-cheap skins. 
7. P250 | Nevermore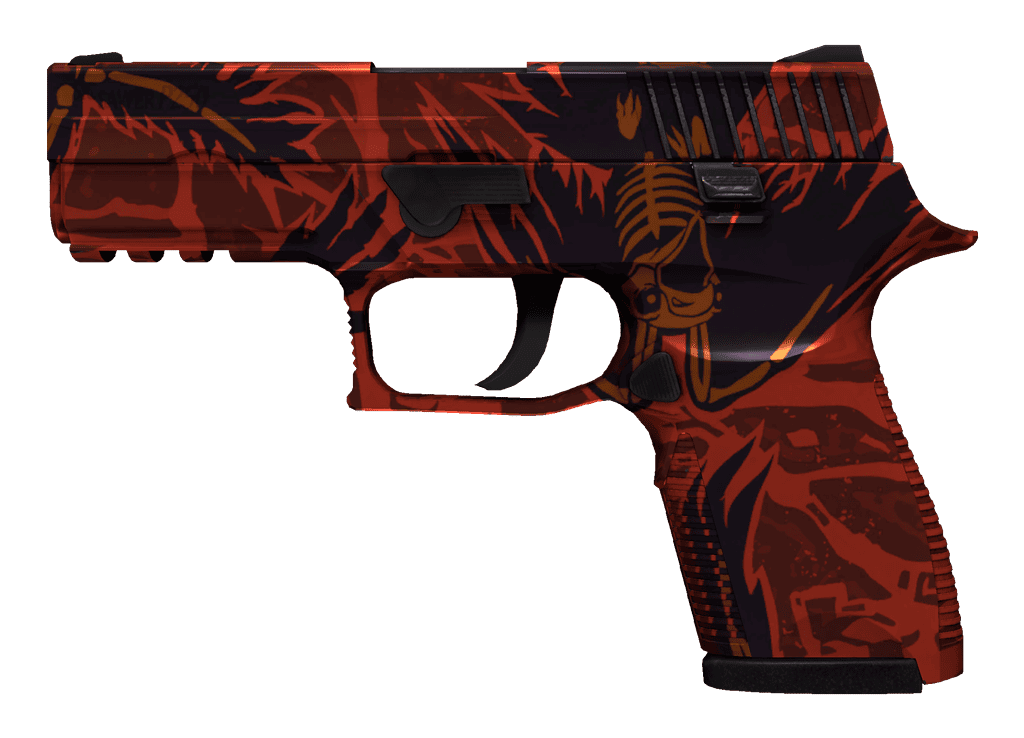 Edgar Allan Poe's Raven resonates with people to this day, and it just so happens it found a place in CS:GO as well. This skin features a blood-red design with a black raven on the grip. A ton of details and ornaments make this skin a true beauty and a wonder due to its price. Purchasable as Factory New for less than a few bucks, Nevermore stands out and will give your P250 a much-needed design overhaul. 
Related articles:
8. SG 553 | Tiger Moth

Now, this skin is a marvel. Magmatic and volcanic in design, it reflects the explosive power of the Krieg, a weapon revered for its might. If you prefer using the zoom-in SG 553 over the AK (which most players did at some point), you should pick this skin up. You can get the Field Tested variant which, while not the most pristine, is cheap and looks just as good. 
9. USP-S | Stainless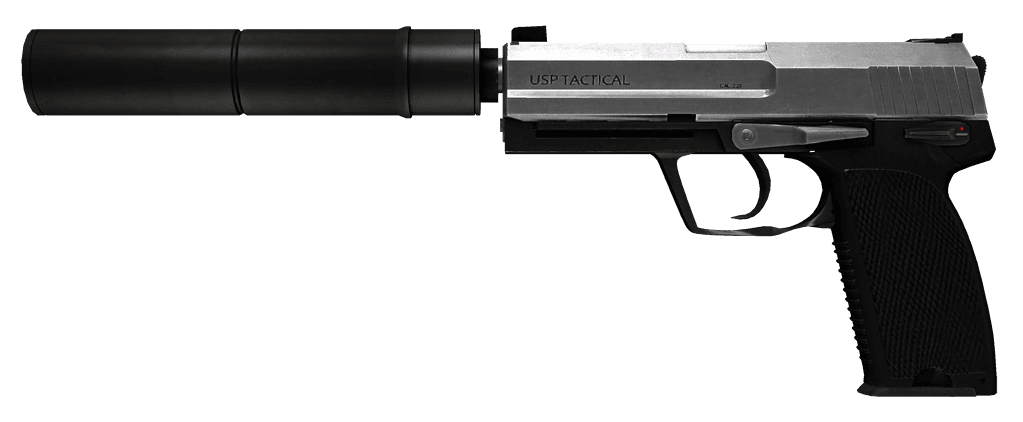 While most skins on this list, and in general, try to make the weapon look as fresh and new as possible, the USP-S | Stainless does the opposite. It is a throwback to the weapon's older look in CSS and other Counter-Strike releases. It features a slick, stainless steel design that basks in its simplicity and makes the gun look clearer and cleaner. The whitish-grey hue adds more to the gun's character. In contrast with the black silencer, it amplifies the exciting color palette. You can pick up the Minimal Wear variant for next to nothing and give your USP-S a bit of a cleanup. 
10. AWP | Atheris

The AWP | Atheris skin adds a massive serpent to your gun and hopes that its venom will strike as true as your bullets do. The green/cyan color palette works wonders to give this gun genuine beautification and escape from the usual swampy look. It's a fantastic skin that can be purchased for less than five bucks on the market in its Minimal Wear variant. 
11. M4A4 | Neo-Noir 

The Neo-Noir skin lineup is one of the best in the game, and for a good reason. The neon colors and themes of detective stories from ages ago combine to give us some awesome skins for our favorite weapons. The M4A4 is no exception, and you can nab the Field Tested variant for less than five dollars on the Steam Market. The skin is in high demand due to its quality, and thus you should hurry up and grab it while it's available at that price. 
12. Glock-18 | Water Elemental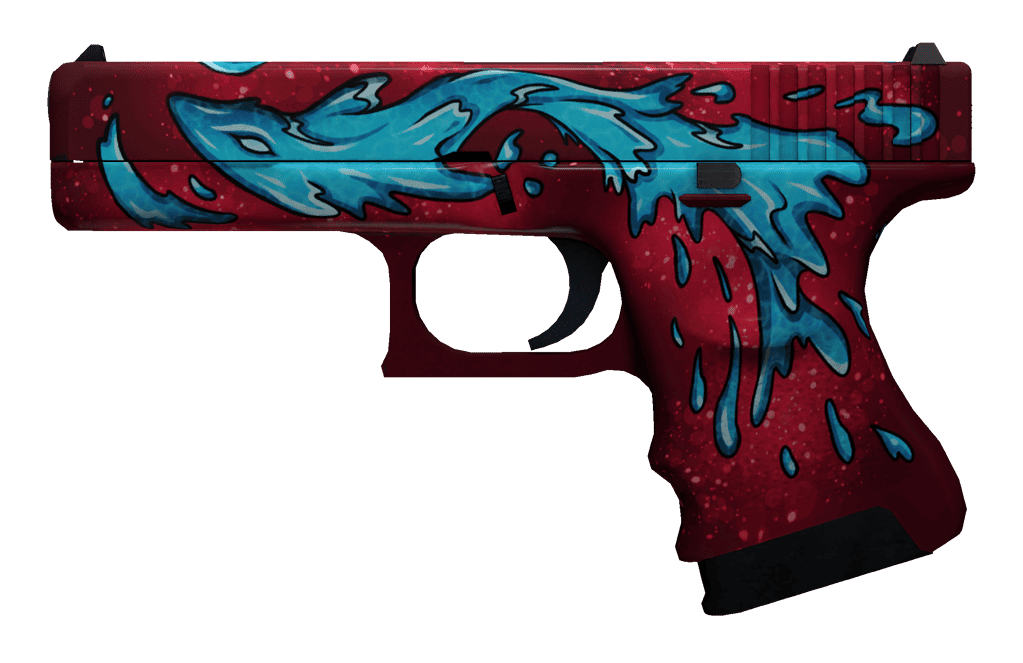 Sometimes, crossing simple, minimalistic concepts is all you need. This skin for the Glock-18 is a true beauty, featuring a blue wave on a red background. Due to its appearance, the skin was in high demand, and the supply ran low. Thus the price reached obscene levels. However, today you can grab the Water Elemental in Minimal Wear condition for around four dollars. A price worth it in every sense. 
13. USP-S | Cortex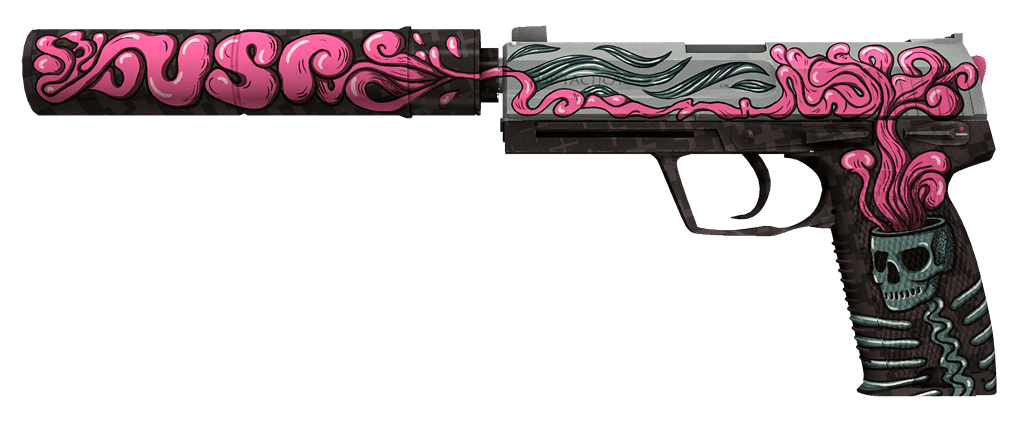 We would argue that USP-S | Cortex is the best and most beautiful skin for the USP-S. Not only that, it is the absolute best skin for under five bucks, as you cannot get this level of design quality with other skins at this price range. Featuring psychedelic designs, neon pink coloring, and a curious skull at the grip, the USP-S | Cortex literally enhances your in-game performance. We know this from experience, and nabbing this skin is a must. You can pick up the Minimal Wear variant for about four to five dollars, worth every penny. 
14. P90 | Elite Build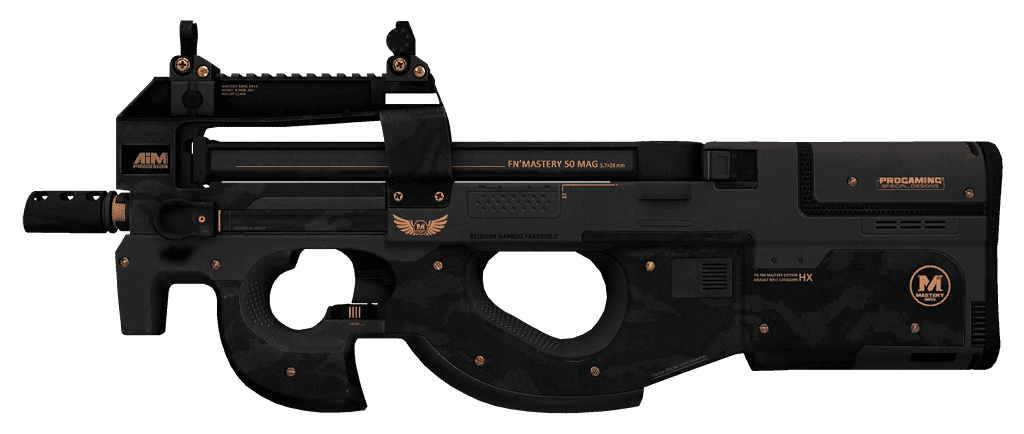 The Elite Build skin lineup is all pretty much the same and features a black camo color with a ton of golden ornaments. The P90 doesn't stray far from this concept and looks as good as ever. All the Elite Build skins are cheap and affordable. You can purchase this one in Factory New condition for around a dollar. Pimp your P90 and get yourself this excellent kin. 
15. AWP | Paw

Everyone likes cute animals, right? Not only do people like them, but they also love them. And this skin has twenty of them all stacked around the skin. Cutesy and colorful drawings of dogs and cats and all kinds of pets are this skin's feature, and the price doesn't do it justice.
With this skin's amazingness, you'd expect it to be much pricier. However, you can get it in Factory New condition for about four dollars which is genuinely a steal. So, act on your love for little pets and get yourself the AWP | Paw. 
Counter-Strike: Global Offensive has a ton of weapons. These weapons feature many skins, all with their own variants. Prices of these skins vary, and not all of them are worth it, be they cheap or otherwise. The list above contains the 15 best cheap skins you can buy today, so take advantage of the opportunity, as they may shift in price.