Although knives are only used as a weapon that allows the player to move faster and are rarely used for attacking opponents, some players still like to collect them because of their rarity and cool appearance. So have a look at our top ten choices of best knife skins in CS:GO, along with the details about them.
Marble Fade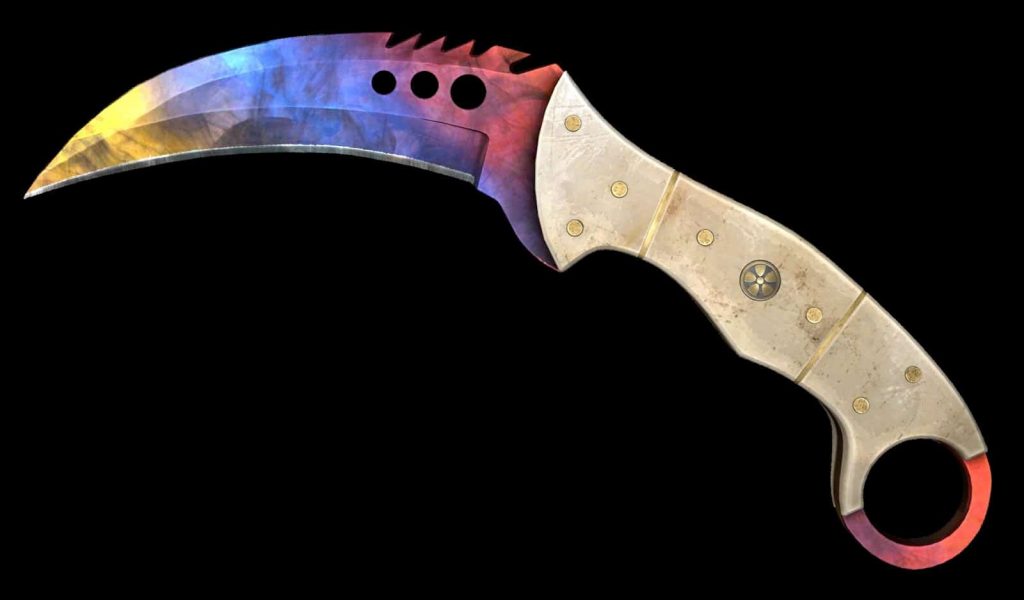 Coated in various colors that appear metal-like and embellished with wavy smoke-looking lines, Marble Fade is our choice of Karambit skin. The color scheme includes yellow, blue, and green gradients. The only unpainted part is the handle. Currently, this skin is priced at $1476.87 on Steam Marketplace.
Fade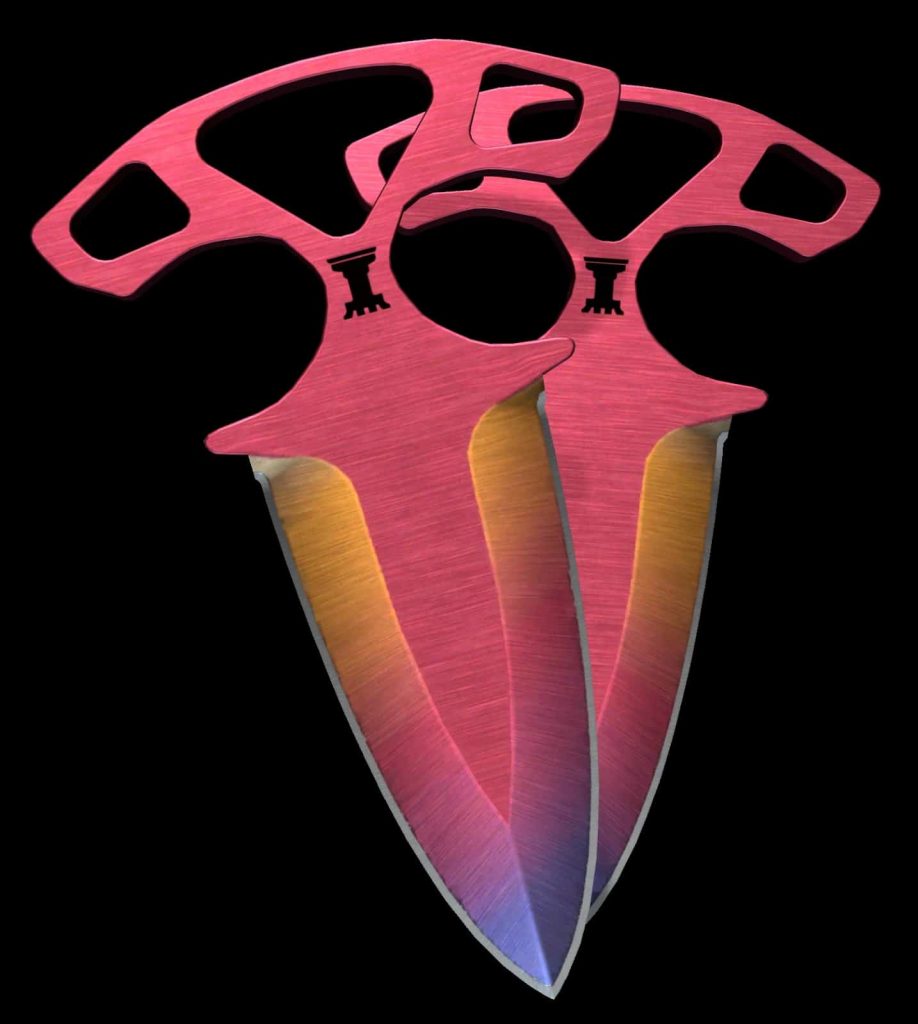 Fade is our pick for the most attractive Shadow Daggers type of knife. It features a gradient transition of translucent colors in shades of pink, purple, and yellow and has red handles. Fade is currently sold for $207.00 on Steam Marketplace.
Lore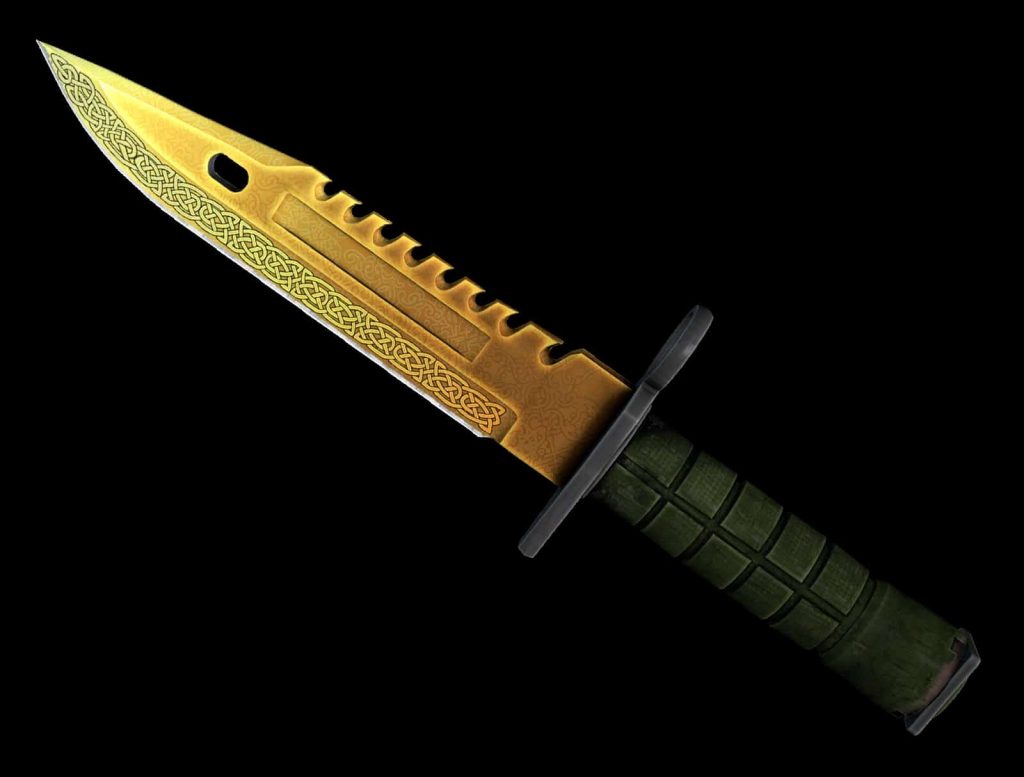 Lore is a bayonet-style knife available in CS:GO, inspired by a Dragon Lore skin for the AWP. It has various Celtic decorations that come in orange and yellow colors, as well as a golden blade with medieval ornaments. The handle is dark green, and the guard is unpainted. Lore is available on Steam Marketplace for $1293.75. 
Freehand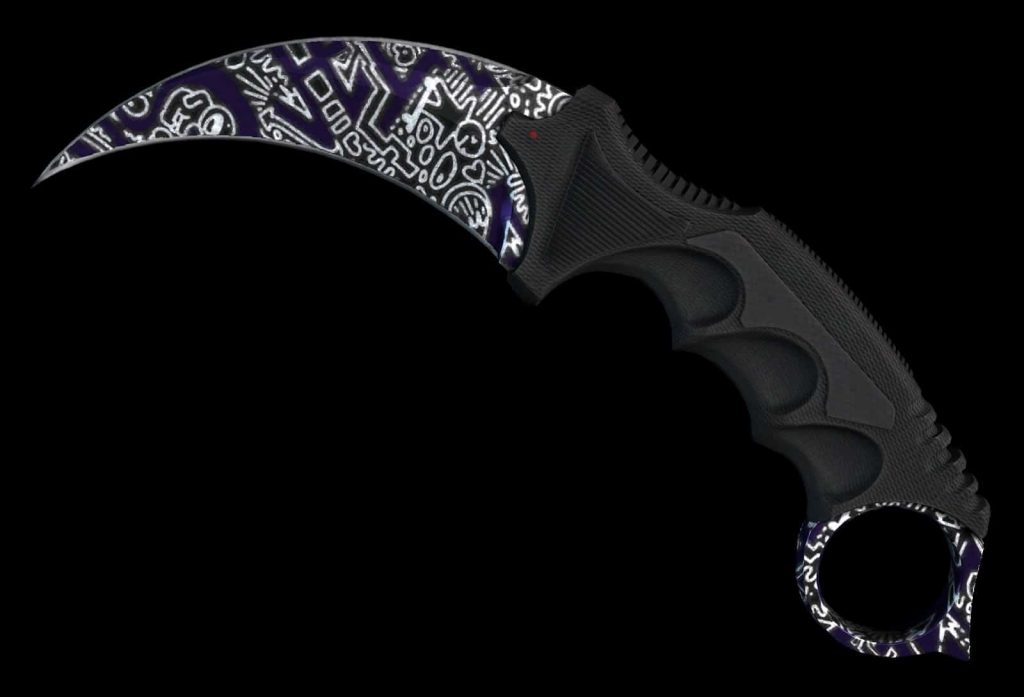 Freehand is the best skin for Karambit, in our opinion, and it features a dark purple blade decorated with white drawings that include a little man, thunders, and other elements. The handle remains completely unpainted, except for the bottom part. Freehand is currently priced at $677.73 on Steam Market.
Damascus Steel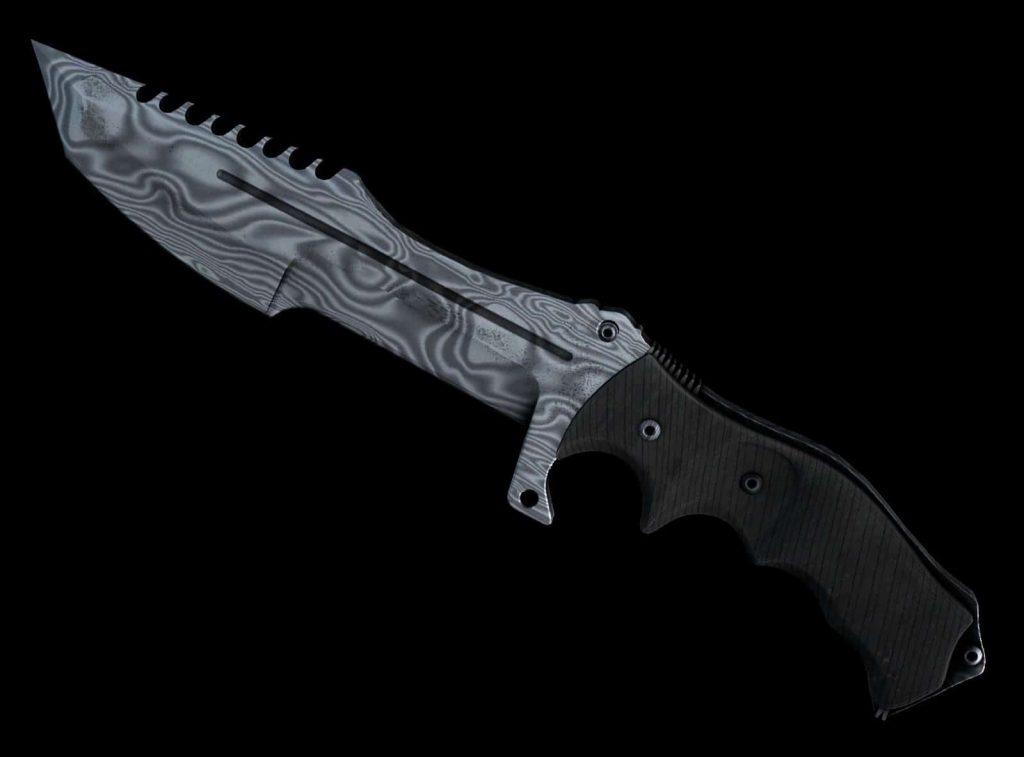 Our top pick for the Huntsman Knife is Damascus Steel, which has a blade made of two different types of metal creating a pattern of dark and light gray wavy lines. The handle features the default coating. Damascus Steel can be yours for as low as $144.88 on Steam Marketplace.
Related articles:
Bright Water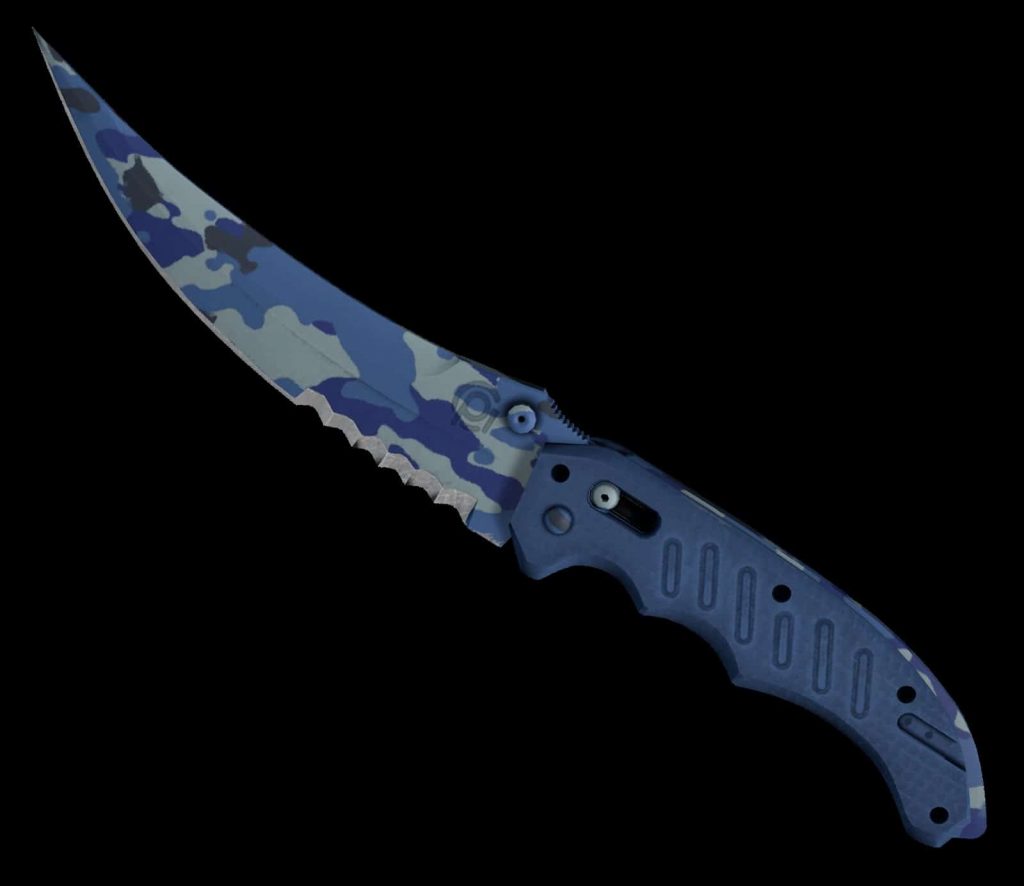 Bright Water is our choice of Flip Knife skin, and it's decorated with a matte camouflage pattern in several shades of blue. In addition, the handle is also coated in blue. This skin will cost you $201.25 on Steam Marketplace.
Tiger Tooth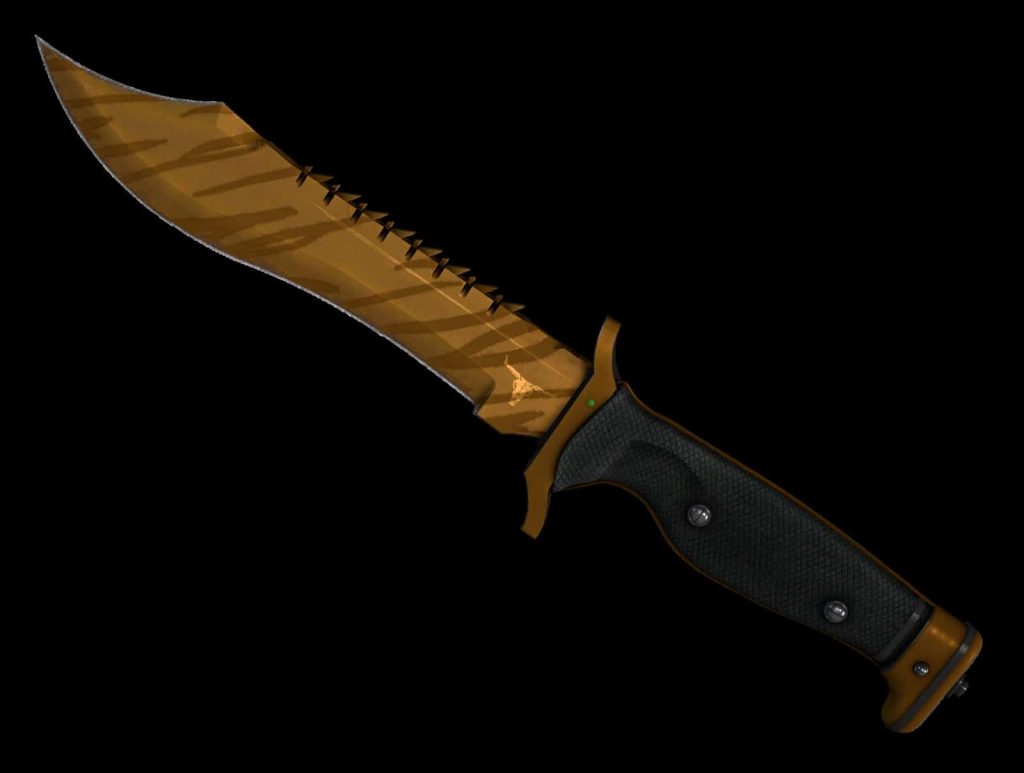 Tiger Tooth is the most beautiful Bowie Knife skin in our opinion, and it features metallic yellow coating on the blade, which is decorated with several tiger-looking strips. The handle is completely black, while the handle guard is painted dark yellow. This knife is currently priced at $221.79 on Steam Marketplace.
Doppler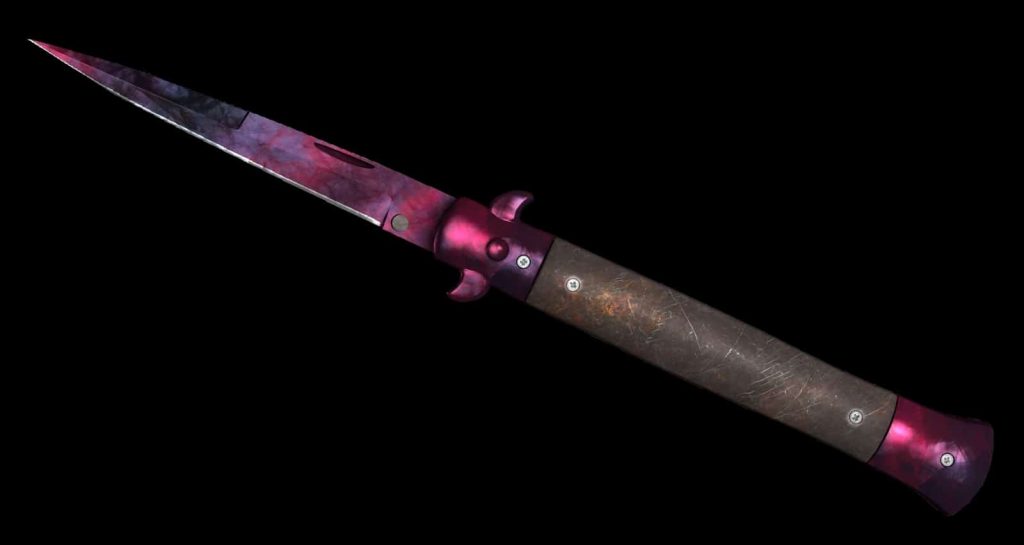 Our pick from the Stiletto Knife is Doppler Sapphire, which is coated in metallic paints that include shades of blue and purple, creating the gradient transition effect. While the handle is not painted, other parts of this knife are coated in wavy, smoke-looking lines. Doppler will cost you $425.66 on Steam Marketplace.
Slaughter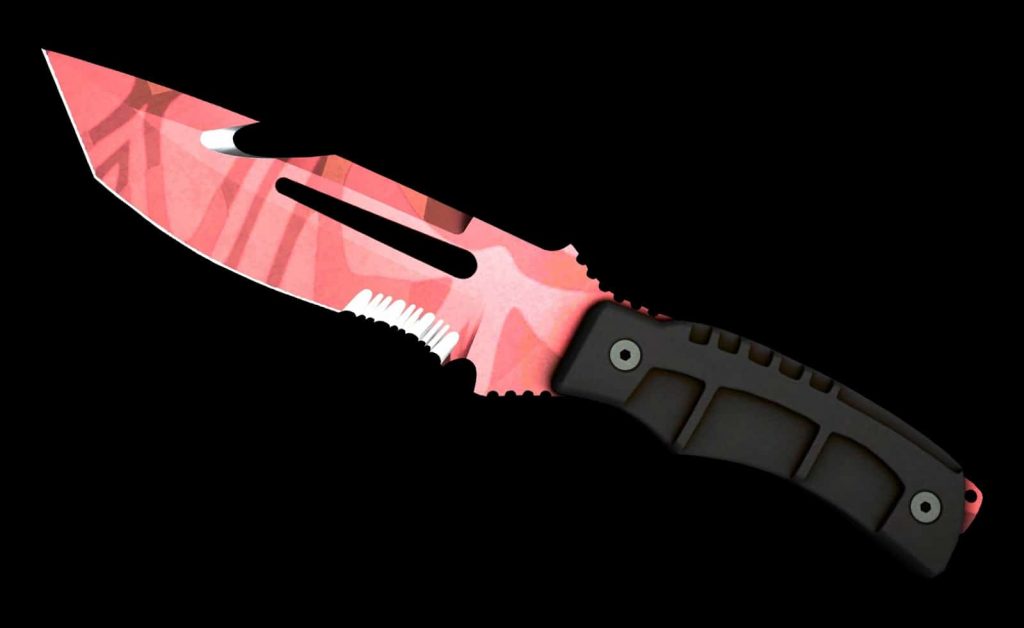 Slaughter is our choice for the Gut Knife, and it's composed of aluminum, metallic paint, and red translucent paint. The wooden handle remains unpainted. This is one of the cheapest knife skins on Steam Marketplace, costing $154.10.
Crimson Web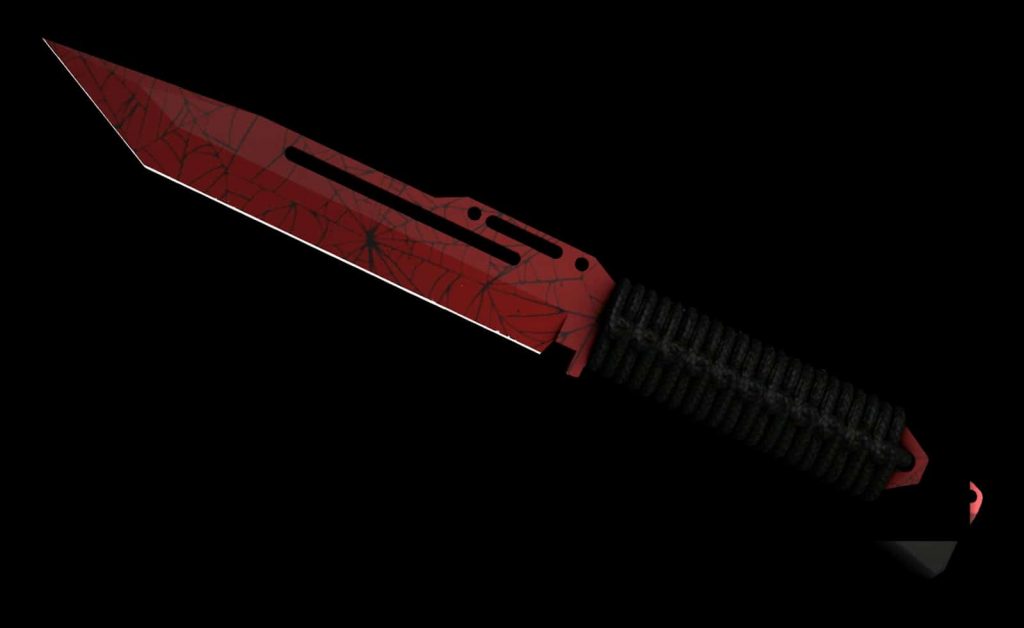 Finally, Crimson Web is our pick for Paracord Knife, and it's completely coated in solid red, combined with a pattern of the black spider web. The handle is completely painted black. Minimal Wear is the best-quality skin listed on Steam Marketplace, and it costs $577.00 at the moment.