Undoubtedly, GTA San Andreas is one of the most popular games in history, so it's not surprising that even today, has an active modding community and a player base.
There are hundreds of available mods for GTA San Andreas, and we have picked the best 20 mods for our readers. Furthermore, we'll also show you how to optimize the game and improve its stability, frame rate, and much more, so stick around, and you'll definitely not regret it!
GTA San Andreas - Basic Mods and Optimization
Before we proceed with explaining how to install mods in GTA San Andreas, it's worth noting that these mods are not available for Grand Theft Auto: The Trilogy - The Definitive Edition and can only be used for standard Grand Theft Auto San Andreas.
There are two types of modifications in GTA San Andreas: game-fixing mods, which don't change the game in any way, and game-modifying mods, which alter the game in some way. We'll look at the first type now and then move on to the other.
Since GTA San Andreas was released in 2004, you'll need to optimize it for modern systems, which you can do using several mods. Check out our ultimate picks:
1. San Andreas Modloader
This is an ASI Plugin made for GTA San Andreas, which allows you to add or remove mods in a very straightforward and quick way. Furthermore, you can use Modloader to revert the game to the previous stage if something goes wrong with the mod.
This is must have if you plan on modifying GTA San Andreas, especially since it merges all the mod files and makes them compatible so that there are no limits on how many mods you can have simultaneously.
2. Memory512
This fix will eliminate various game engine limitations, like increasing the draw distance, so you'll be able to see much further than it's possible by default.
3. Unofficial Patch V2
This patch fixes various bugs such as models, collision and physics bugs, or invisible walls.
4. Grand Theft Auto San Andreas Widescreen Fix
A mod that's quite useful as it can fix the aspect ratio, HUD, and FOV.
5. Silent Patch
A fix that significantly improves the game, such as removing the frame delay, reducing lag spikes, and dozens of other improvements.
6. SA Optimized Map
A collection of hundreds of additional map textures which changes the old ones with the ones in high resolution.
7. Black Roads Fix
A small fix that fixes the bug in which roads in front of you turn black.
8. Vehicle Light Fix
Significantly improves the lights of all vehicles in the game.
9. ORG Patch SA
This mod greatly corrects and improves all textures of GTA San Andreas.
10. Ginput
Allows using the PlayStation or Xbox controller, which is not available by default.
11. Grass Color Fix
Simple patch that improves the color of the grass.
12. Animation Fix + M4k3 Anims
An assortment of mods that improve over 70 animations in GTA San Andreas.
GTA San Andreas - Best Mods
If you have previously installed the mods we mentioned, you will notice a significant difference and many improvements to the game. However, they won't add new elements to it. That is why we will now show you the best 20 mods for GTA San Andreas that will alter the game and make you want to play this game for a much longer time.
1. Tuning Mod
We all know that you can't mod cars that much by using the TransFender shop in GTA San Andreas. However, Tuning Mod will allow you to pimp your ride however you wish. And when we say ride - we mean all of them, even bicycles!
So if you're into car pimping, this mod is definitely right for you.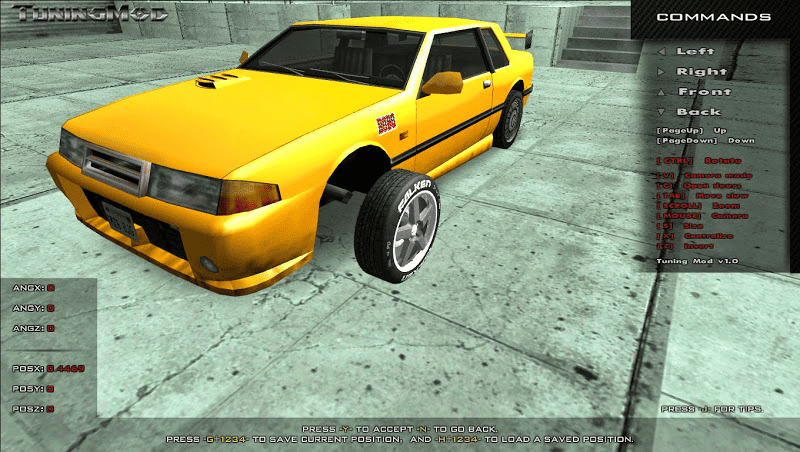 2. The Best Sound Pack for GTA San Andreas
This mod will replace all the default in-game sounds for various vehicles, sirens, NPCs, effects, loading game sounds, and much more and change them with high definition and improved ones.
3. Ultimate Graphics Mod
A mod that enhances the graphics of the game by adding various textures in high resolution for pretty much everything, including the smallest objects. It's also compatible with SAMP, but you'll need a decent PC to make it run smoothly.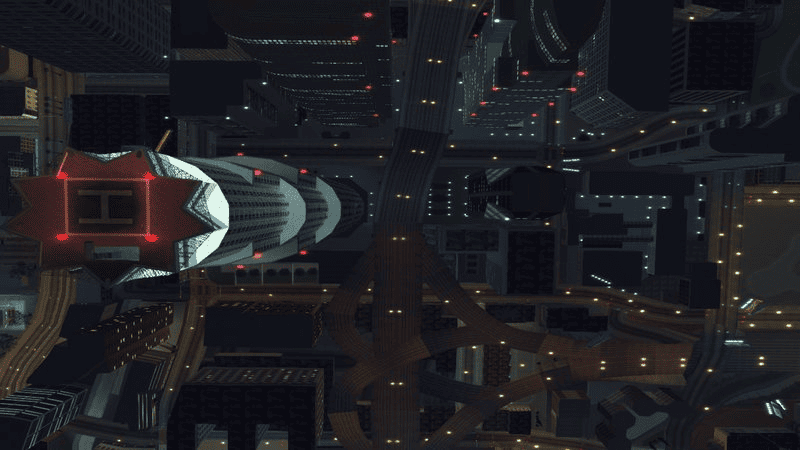 4. Zombie Alarm
You can turn Los Santos into Raccoon City from Resident Evil by using the Zombie Alarm mod, which will add hordes of bloodthirsty zombies that will go after you. The zombies will spawn everywhere, even in the countryside, and you won't be safe from them, adding an intensity element to the gameplay.
Zombie Alarm turns pedestrians into zombies, and each type of zombie will have a unique look. You can spawn zombies in this mod by simply pressing the backspace button.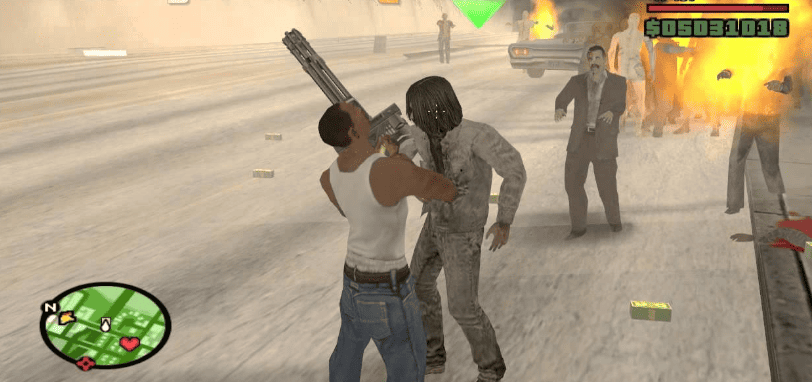 5. Skateboard Mod
A mod that adds a skateboard to GTA San Andreas, which can be used for transportation and as a melee weapon. If you ever wanted to traverse Los Santos on a skateboard, this is a great opportunity to do so. Although this mod is far from perfect, as the animations aren't smooth and you can't do any tricks, it's still incredibly fun to ride a skateboard in GTA San Andreas! Plus, you can always beat some Ballas with it.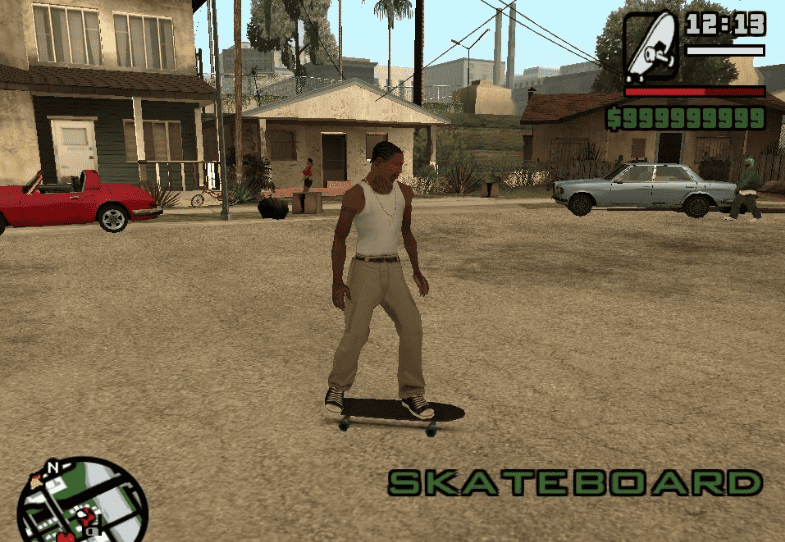 6. Car Packs for San Andreas
Cars are an important part of GTA San Andreas, but the default cars and other vehicles aren't that great in many aspects, including the visuals. Fortunately, one of the biggest focuses of the modding community is cars, and there are hundreds of them to choose from. 
Related articles:
But rather than downloading mod by mod to change a single car, you can download any card pack that suits your preference - from race cars to upgraded vehicles in general or even farming vehicles; there are many mods to choose from.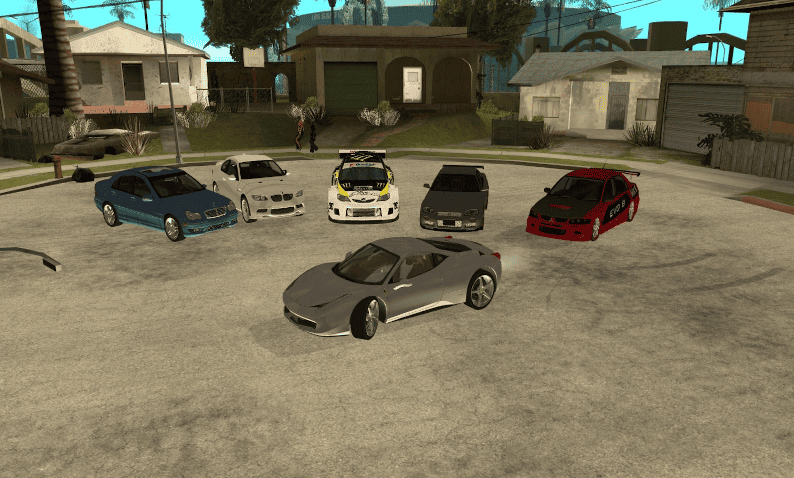 7. Multiplayer Mod
If you're a gamer born anywhere in the 90s, chances are that you've played GTA San Andreas Multiplayer at least once in your lifetime. Before GTA Online was a thing, modders combined their knowledge and came up with a SAMP, where they added over 500 additional objects, changed so many things, and allowed all of us to play GTA San Andreas with friends and random online players.
SAMP is certainly one of the most popular GTA SA mods of all time, but you should know that it's not compatible with many mods, especially if the server rules prevent using mods for this game.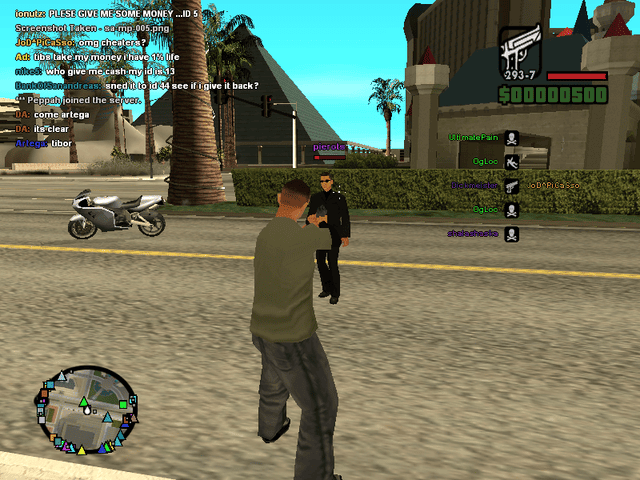 8. First-Person View Mod
The first-person viewpoint was introduced for the first time in GTA V. Thanks to this excellent mod, now you can play from the first point of view in GTA San Andreas too! This makes the game more immersive, especially when you're driving. Furthermore, it allows you to shoot with more accuracy, which can be quite useful while fighting the ballas or the cops.
You can switch between first and third person by simply pressing the V button on your keyboard.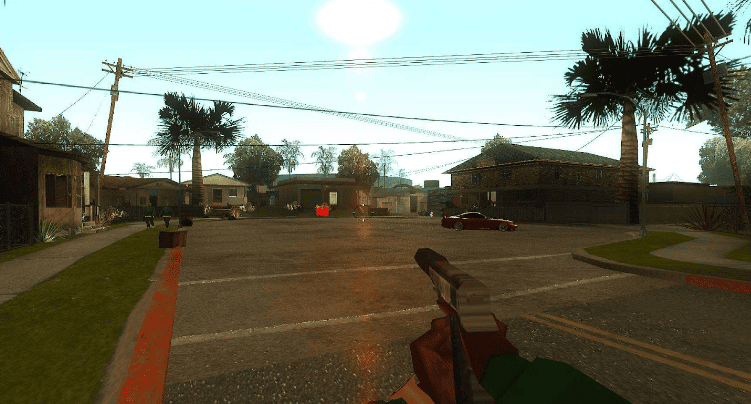 9. GTA V HUD Mod
This mod replaces the default and outdated GTA San Andreas HUD with the modern GTA V one. Some of the features of this mod include a new rectangular radar (which becomes 3D while driving), with CJs stats under it, GPS route, weapon wheel, customized mobile phone, menu, and much more. In addition, it also features a wheel menu for radio stations, updated sniper aim, and several new controls.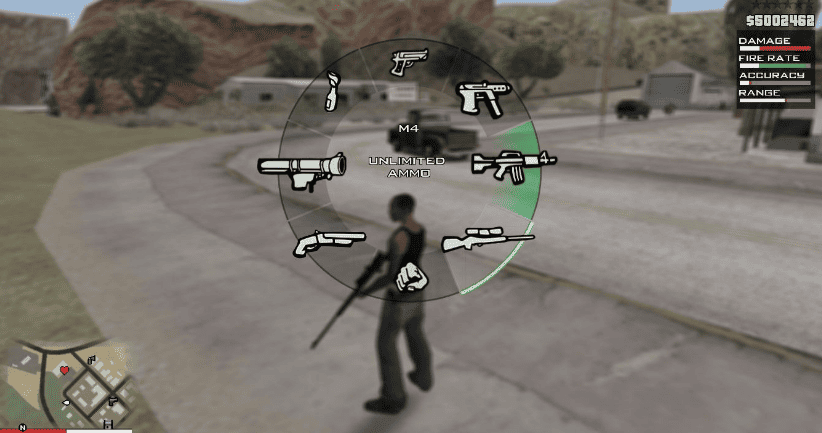 10. Insanity Vegetation
This is undoubtedly the best mod that replaces the original GTA San Andreas vegetation (trees, bushes, leaves, grass) with the high-resolution one. It comes in two variations; aero, which is the standard one that requires a solid PC, and light, which is more optimized for low-end hardware.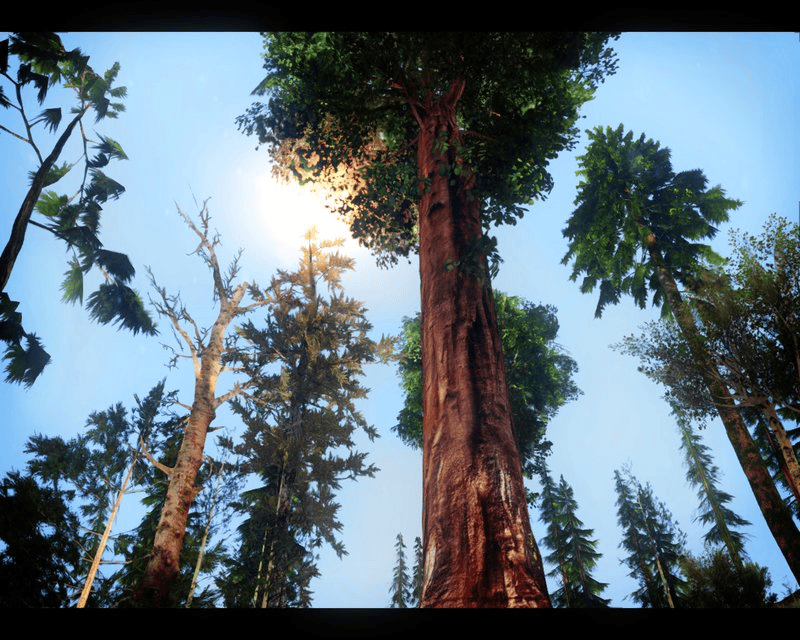 11. HD Weapons Mod
A mod that replaces all weapon textures and adds high-resolution textures instead, with significantly more details and overall appearance. It also features new weapon icons and makes the shooting animations much smoother to look more realistic. Lastly, this mod will also bring a revised parachute, spray, and even a camera and weapons.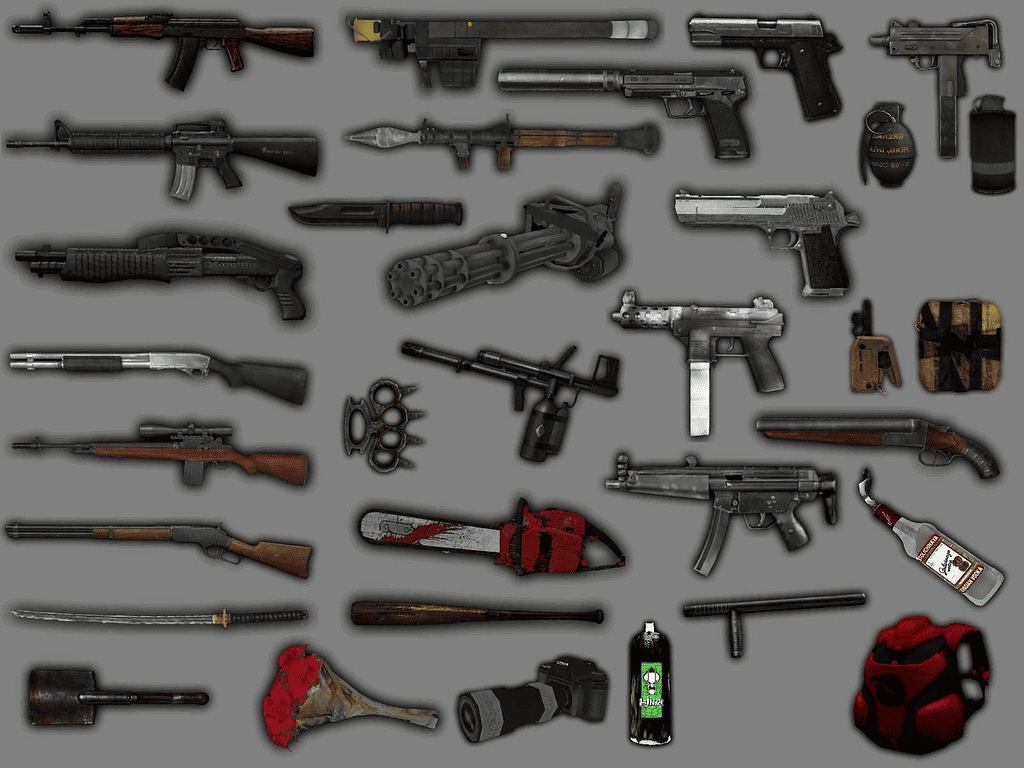 12. Things To Do In San Andreas
A mod that does just what the title says - adds numerous things to do in San Andreas and prolongs the gameplay greatly. This is perfect for those who don't just want to play the main and side missions. It is one of the GTA San Andreas mods that goes in-depth into details, adjusting and improving everything from small elements to improving the storyline.
This mod is among our top recommendations for every GTA San Andreas player because it is an all-in-one package of additions to this game.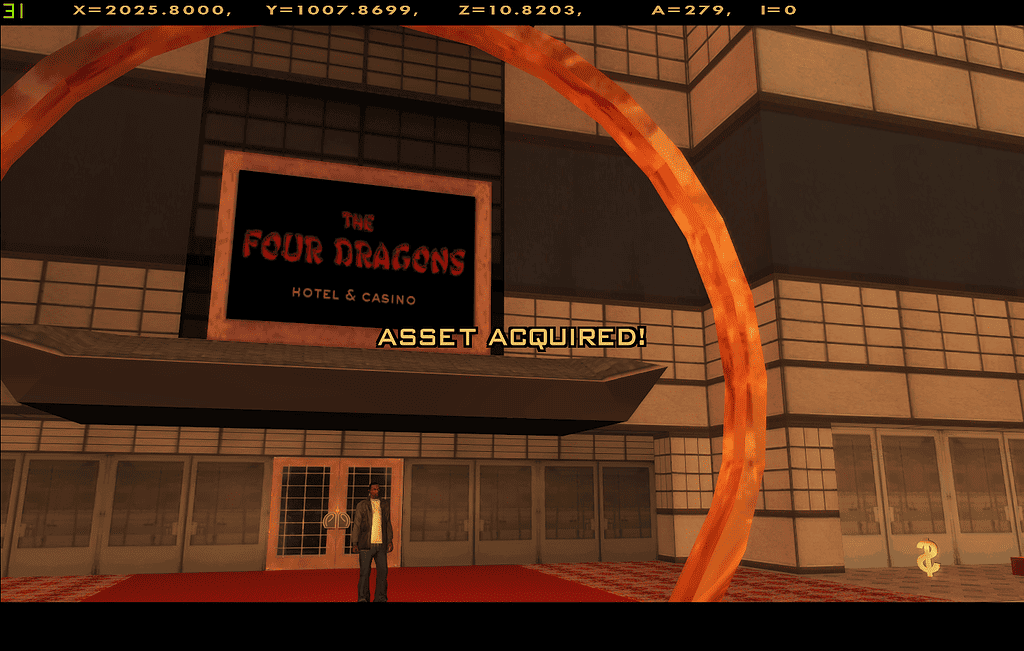 13. V Graphics
A mod that enhances the graphic quality of GTA San Andreas and makes it appear almost similar to graphics in GTA 5, thus the name. It enhances the shaders, lights, ENB, effects, and much more. In addition, you may choose between three presets - minimum, medium, and high, depending on your PC's hardware.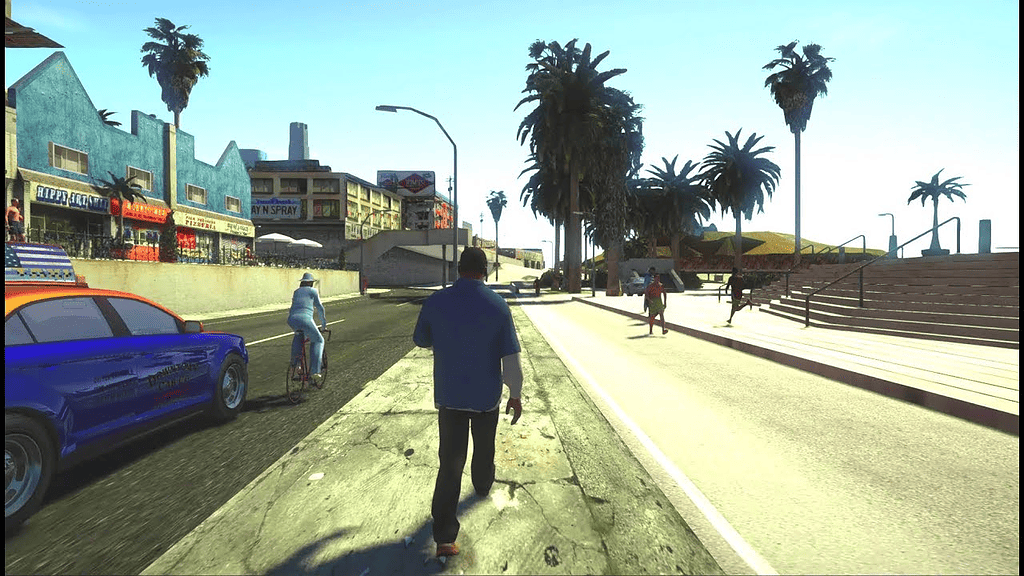 14. Parkour Mod
This mod will allow CJ to perform acrobatic parkour moves using the various single keyboard buttons rather than a combination of buttons. There are exactly 65 tricks to choose from with the same number of animations, and you will need a specific height to successfully perform the tricks if you don't want to drop down.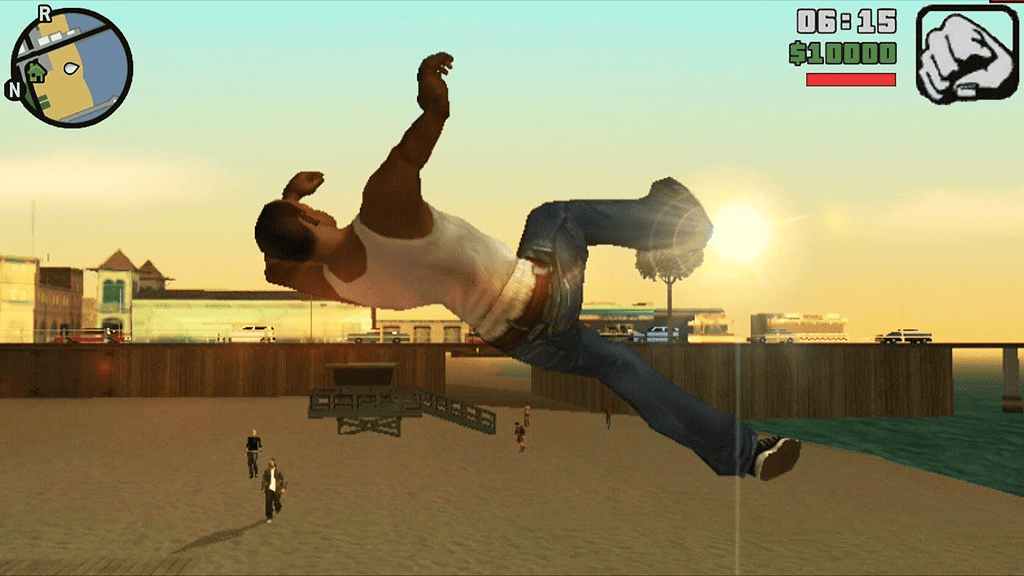 15. Portal Gun
If you have ever played Valve's megahit game Portal or Portal 2, you know how fun using the portal gun is. This mod essentially brings that very same gun to GTA San Andreas, allowing you to fire the blue portal using the left mouse button and the orange portal using the right mouse button. For those unfamiliar with a portal gun, it allows teleporting from one place to another, making the game much more entertaining.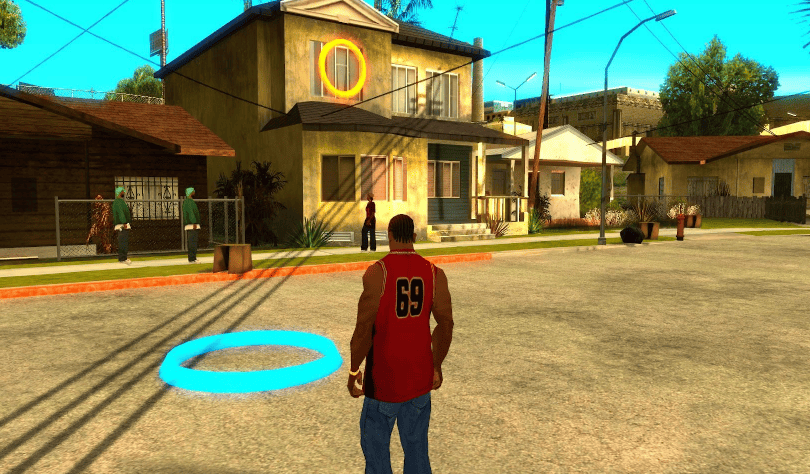 16. Realistic HD Effects
If you'd like to see realistic visual effects in high definition in GTA San Andreas, then this mod is perfect for you. It basically adds Hollywood-style explosions and smoke, with the debris and all that comes to it. In addition to that, it also improves the rain and underwater effects, as well as various other small features. What's great about it is that it does not require a high-end PC, and it will work perfectly on any potato PC too.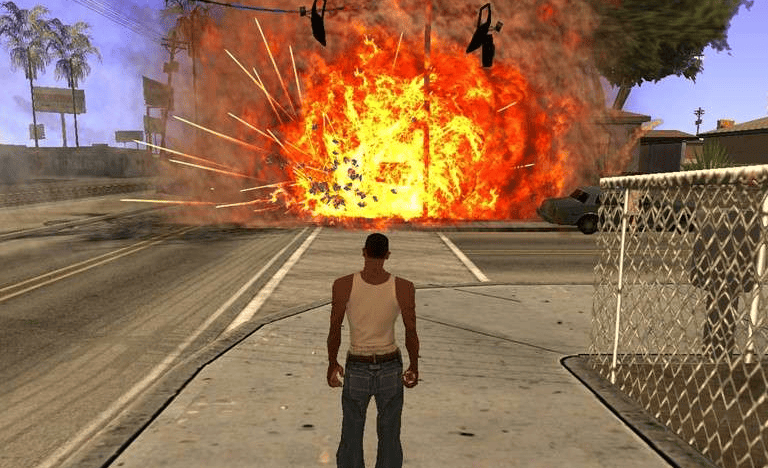 17. Detailed Radar Mod
This mod removes the default radar and map from San Andreas and adds the improved ones, with a satellite image of San Andreas. This small mod is so accurate that you'll even be able to see trees and small structures on your map or radar.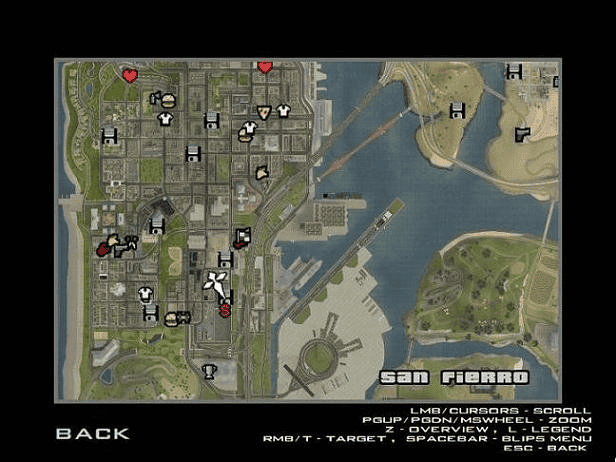 18. Wheels Pack
This is essentially a collection of multiple mods that alter the appearance of wheels for cars, making them not only more realistic but more appalling too. You'll be able to pick from wheels of various shapes, sizes, and colors and buy them from the TransFender auto modification shop. In addition, these wheels will also be present on cars driven by NPCs too.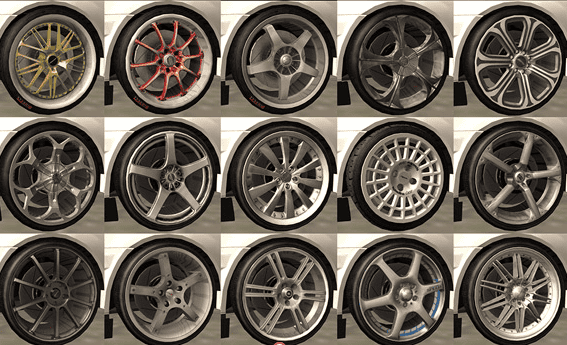 19. Cheat Menu Mod
This mod is perfect once you get bored and complete everything in GTA San Andreas. Essentially, you can become a god and do pretty much whatever you do using the simple menu that pops up on the screen.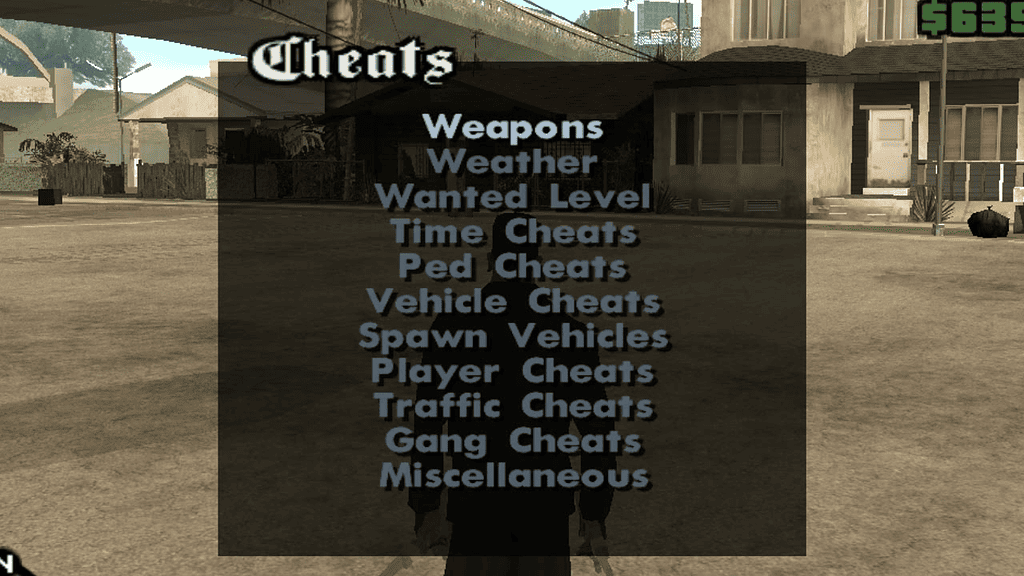 20. Pimp My Car
Another great mod for all the car fanatics out there who play GTA San Andreas, it adds so many improvements when it comes to vehicles, including the ability to have up to ten cars in the garage!