Apart from the first two games that put little focus on storytelling, the GTA franchise features a vast array of characters, all unique in their own right. Among them, we have selected the ten best GTA characters. This was challenging to do, as the sheer number of memorable appearances is incredible, to say the least.
Claude (Grand Theft Auto III)
The protagonist of the industry-changing Grand Theft Auto III, Claude, is the franchise's first 3D protagonist. He never utters a word, has no voice actor, and is covered in a veil of mystery and intrigue that shrouds his background. This ambiguity and secretive nature make Claude the perfect protagonist for the bleak streets of Liberty City.
Claude set the foundations for upcoming GTA protagonists and characters, and everything he does and encounters in GTA3 would go on to appear, revolutionized, in future titles. Overall, Claude was the first and should be viewed as such. Despite his lack of proper character development and silent nature, he is undoubtedly among the best.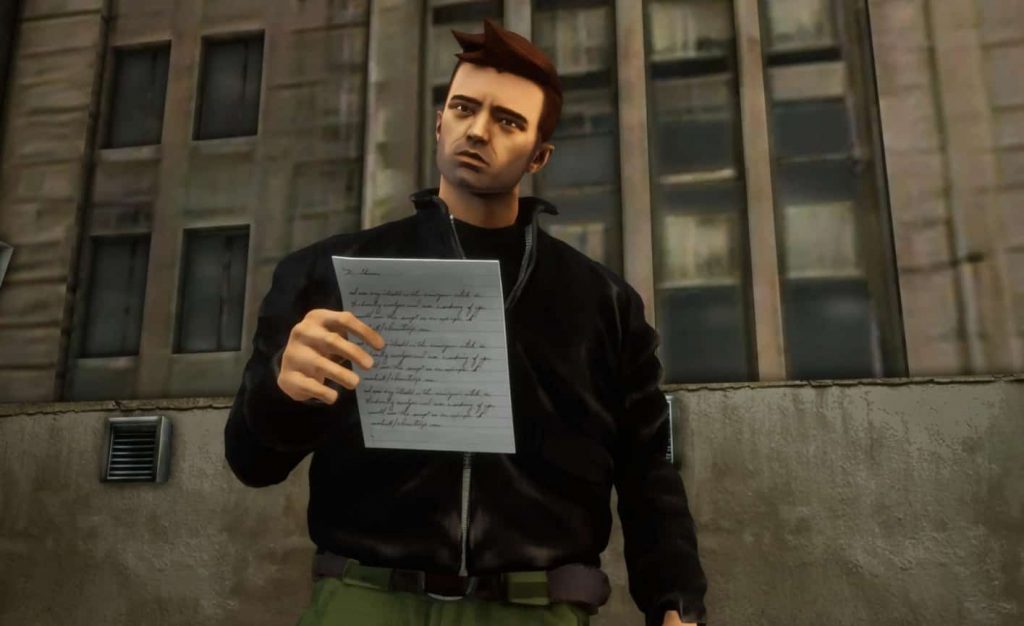 Toni Cipriani - (Grand Theft Auto: Liberty City Stories)
Toni Cipriani is another character from the revolutionary Grand Theft Auto III game, where he appears as one of the main characters. However, Toni is a protagonist in the GTA Liberty City Stories spin-off, where we explore his character with extra depth and Rockstar-quality writing.
Toni is a Mafia member. In particular, he is part of the Leone Mob Family. After carrying out a murder for the Family, Toni is forced to exile but eventually returns to resume his criminal endeavors. He is a memorable character and one of the many protagonists we encounter in the long-standing GTA series, and his design quality leaves us continuously wanting more.
Victor Vance (Grand Theft Auto: Vice City Stories)
Victor Vance appears in two GTA games. We first see him in GTA: Vice City, where he is a minor character with a key role in the game's overall story. He was popular enough to warrant Rockstar giving him a protagonist's role in GTA: Vice City Stories.
He is a former soldier looking to make money for his crumbling family and thus is led into the criminal world, where he deals with drugs, guns, murder, and all that fun stuff. Vance is a short-tempered man, competent, and performs all his crimes unwillingly. His juxtaposition between being a just ex-soldier and a full-blown criminal makes him a fantastic character and another addition to the incredible Rockstar writing repertoire.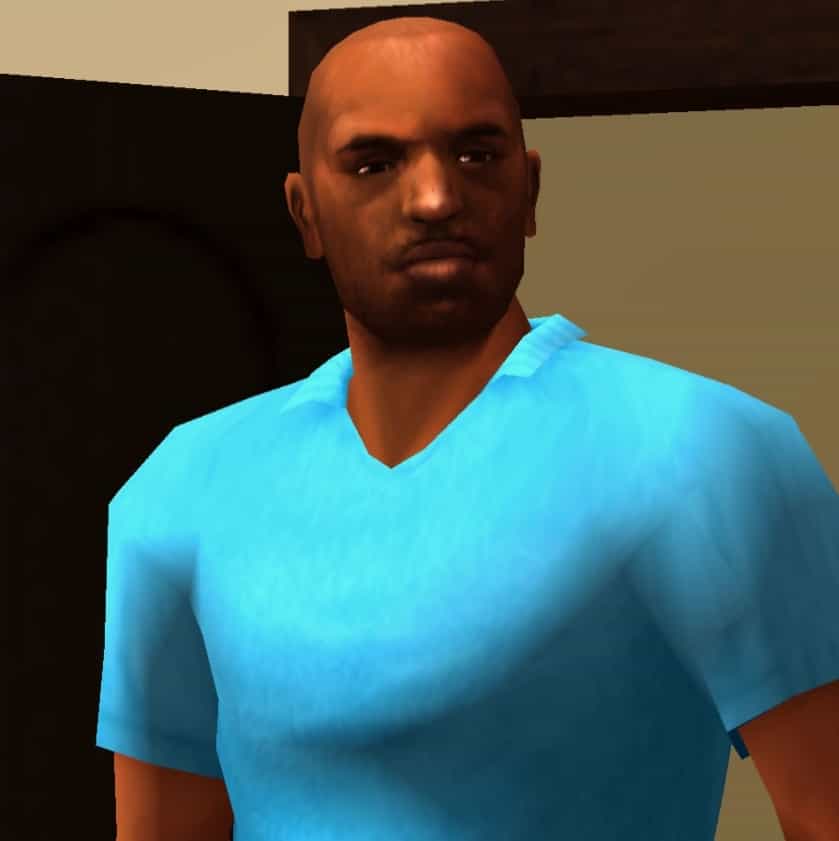 Tommy Vercetti (Grand Theft Auto: Vice City)
Tommy Vercetti is the protagonist of Grand Theft Auto: Vice City, one of the most popular GTA entries ever. His character is based significantly on Antonio Montana, the main character of the Scarface franchise. His eccentric and violent nature makes Tommy a formidable criminal who never backs down.
Tommy is voiced by the late Ray Liotta, an American actor who gave the character so much life. At no point would you think Tommy Vercetti is a superficial character in a video game, as his design is incredibly realistic and set the standard for future GTA games that all feature grounded and incredible characters.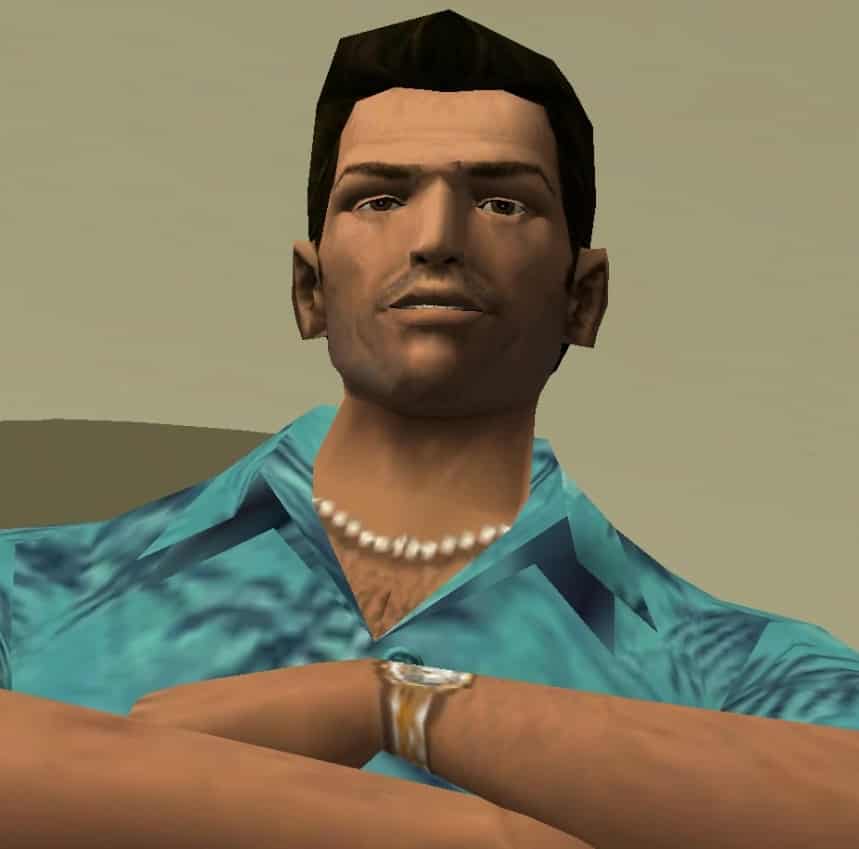 Trevor Philips (Grand Theft Auto V)
The first of three playable characters in the critically acclaimed Grand Theft Auto V video game, Trevor Philips is likely the series' craziest playable character. He is unhinged, impulsive, murderous in all ways possible, and is all the more fun for it. Trevor is a man of many skills, which doesn't help his maniacal nature whatsoever.
Along with the two other characters of GTA V, Trevor takes on a wild ride of crime, explosions, and Hollywood popcorn flick action. Every minute of his presence is enjoyable, fun, and generally hilarious. The things he does in the game have become memes and pop-culture references that often appear on social media. He is truly the pinnacle of Rockstar's character design.
Related articles:
Franklin Clinton (Grand Theft Auto V)
Franklin Clinton is the second of three protagonists in GTA V and is the only voice of reason in the group. He lives in the hood, embodies that life, and is Rockstar's callback to the classic San Andreas characters. Franklin comes across as rational and reasonable but rash and aggressive if agitated.
Franklin's gameplay usually involves driving and operating long-range weapons like sniper rifles, which additionally plays into his calculating nature. He is also one of the funniest characters we have ever seen in a GTA title, and his array of family and friends is just as hilarious. Here's a shoutout to Lamar Davis, who hasn't made the list but deserves to be at least mentioned.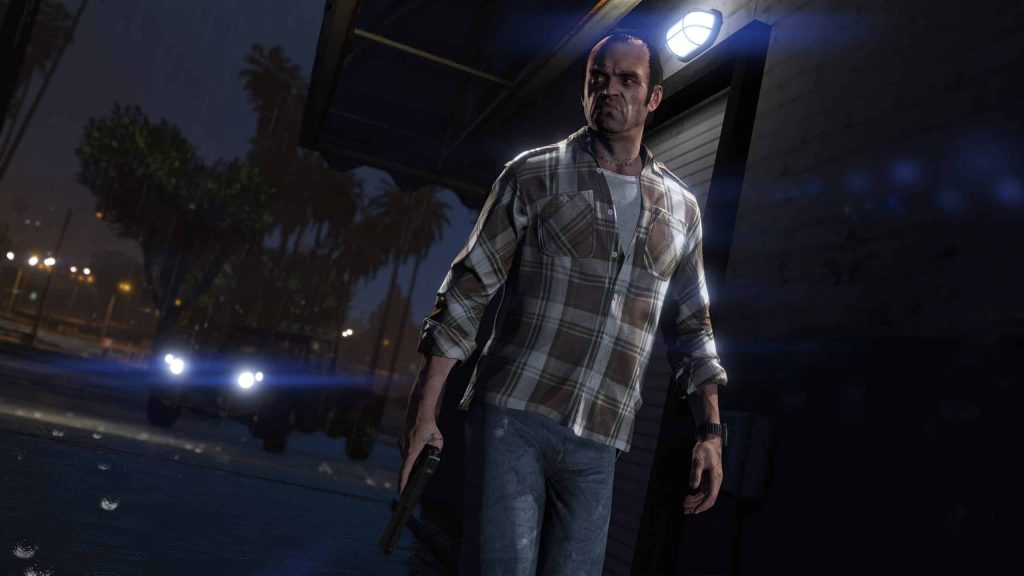 Michael De Santa (Grand Theft Auto V)
Michael De Santa is the final protagonist of Grand Theft Auto V, the final piece in the trio of eccentric and maniacal criminals. Michael wanted to move on from crime following a tragic failure and moved to the fictional city of Los Santos to start anew. A couple of run-ins with old friends take him back into the criminal underworld with a lot of money up for the taking.
Michael De Santa is Trevor's counterweight. The two share a long past and hold a grudge against each other, frequently occurring during missions. The banter between the two is also considered some of the best in gaming, and their bittersweet friendship is fantastic. Michael's self-centered persona perfectly embodies the GTA world, whether you love or hate him.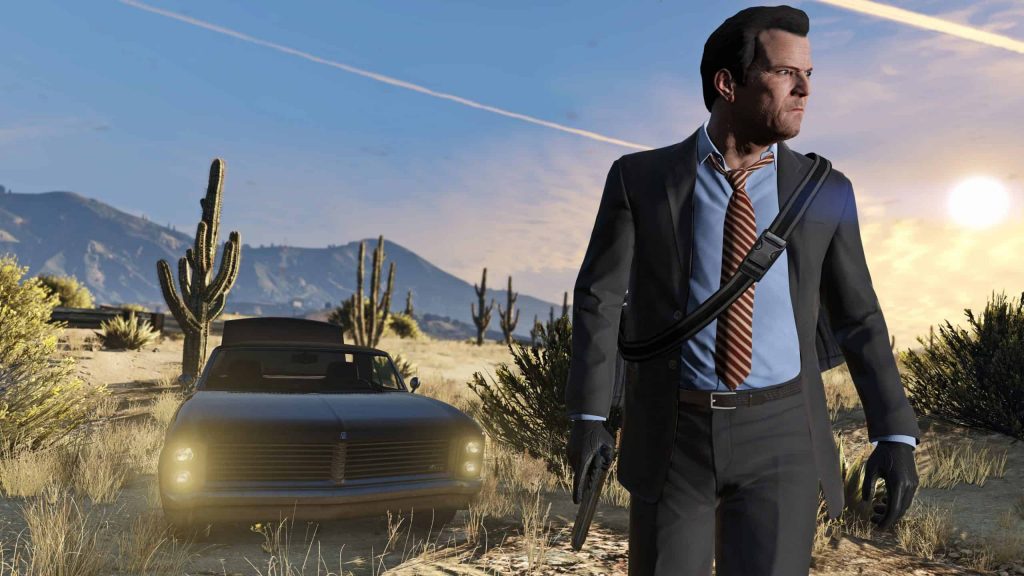 Big Smoke (Grand Theft Auto: San Andreas)
One of the leaders of the Grove Street Families gang in 1992. Los Santos, Big Smoke is one of the all-time favorite characters among the GTA community. His fame supersedes him, and everyone knows him, including those who have never touched a GTA title. The depth of his character, the memorability and quotability of his lines, and his overall persona make him one of the best examples of video game writing ever.
Big Smoke goes from CJ's (protagonist of San Andreas) best friend to his ultimate enemy, and all the mystery and intrigue of the story revolve around his grand schemes. He is the enemy you never knew you had and who was almost family to you. All the subtle nods to him being the bad guy make us wonder why the Rockstar Games writers don't have an Oscar yet. Why is there no Oscar for games? We need that answer ASAP.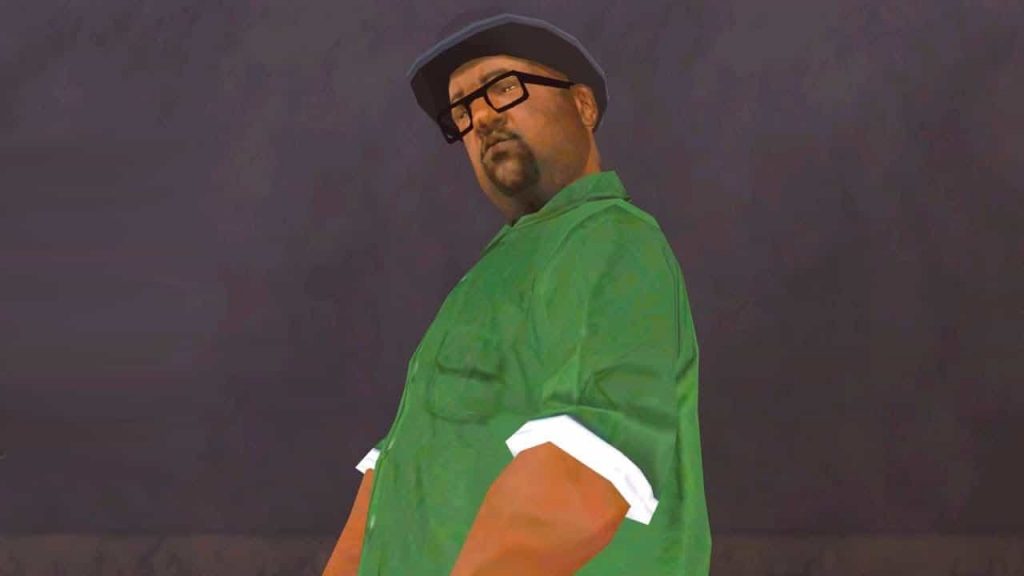 Carl "CJ" Johnson (Grand Theft Auto: San Andreas)
Moving on to the all-time best GTA protagonist--CJ. A revolutionary character in more ways than one, CJ was the first proof that video games could have characters and stories as good as other mediums (if not better). His life story and the story of GTA: San Andreas are all Oscar-worthy.
CJ returns to bury his mother after years in exile, only to find fragments and a crumbling family. Everything he knew of his former friends and gang, which he abandoned, was changed. He goes through an incredible story, taking on gangs, government agencies, crime lords, and more across three major cities and a whole state. The world of San Andreas was an ambitious project that is yet to be attempted by Rockstar Games again. Here's hoping that they do, as God knows how advanced we've become since 2004.
Niko Bellic (Grand Theft Auto IV
Niko Bellic is the protagonist of Grand Theft Auto IV, the first of the HD installments. His life as an immigrant in Liberty City, and his background of war and suffering, make him a theatrical character. Everything he does, he does for a reason, and the depth his character exudes is unparalleled by other characters.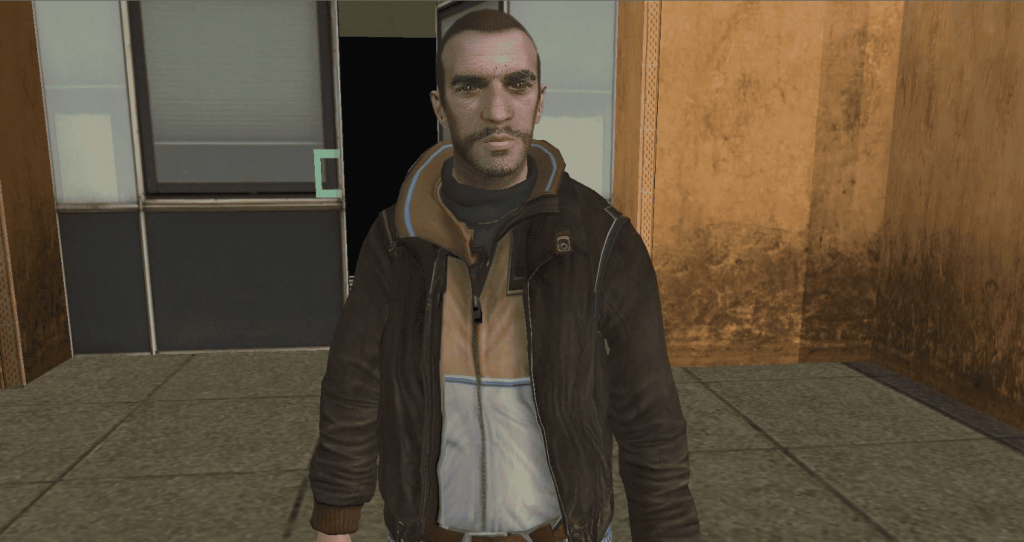 The GTA games feature a wide variety of playable characters. This list mainly looked at GTA protagonists, but if they weren't as good as they are, they'd likely not feature in the main lineup. If your favorite character didn't appear in the list, let us know; they might pop up in some future article.