Since the release of the third Grand Theft Auto game, the series kept serving us great and entertaining characters, some of which, good or bad, left a huge impression on many GTA fans, just like any female character with a strong presence did. Many players would agree that Grand Theft Auto 5 has some of the most interesting characters in the series's history, and when it comes to the best male characters in GTA, Grand Theft Auto 5 leads there.
But, we can't disregard the legendary male characters from GTA Vice City, and especially San Andreas, who marked most of our gaming time in the early '00s.
List of 6 Best GTA Male Characters
Just like any other fierce and good-looking female character, the presence of male characters is something everyone likes to talk about. Here you will find our list of the six best male characters in the GTA franchise of all time.
Toni Cipriani
Toni Cipriani, for the first time, appeared in GTA 3, where he was a non-playable but still attractive male character. Still, later he showed up in Liberty City Stories, where he was a playable protagonist. For those who don't know, Liberty City Stories is set three years before the events of GTA 3.
Toni Cipriani was intertwined with the Italian mafia, where he succeeded in rising in rank, and he accomplished that by staying loyal to the Leone Mob Family. Most of the time, it seems like his main priority is to protect Salvatore Leone.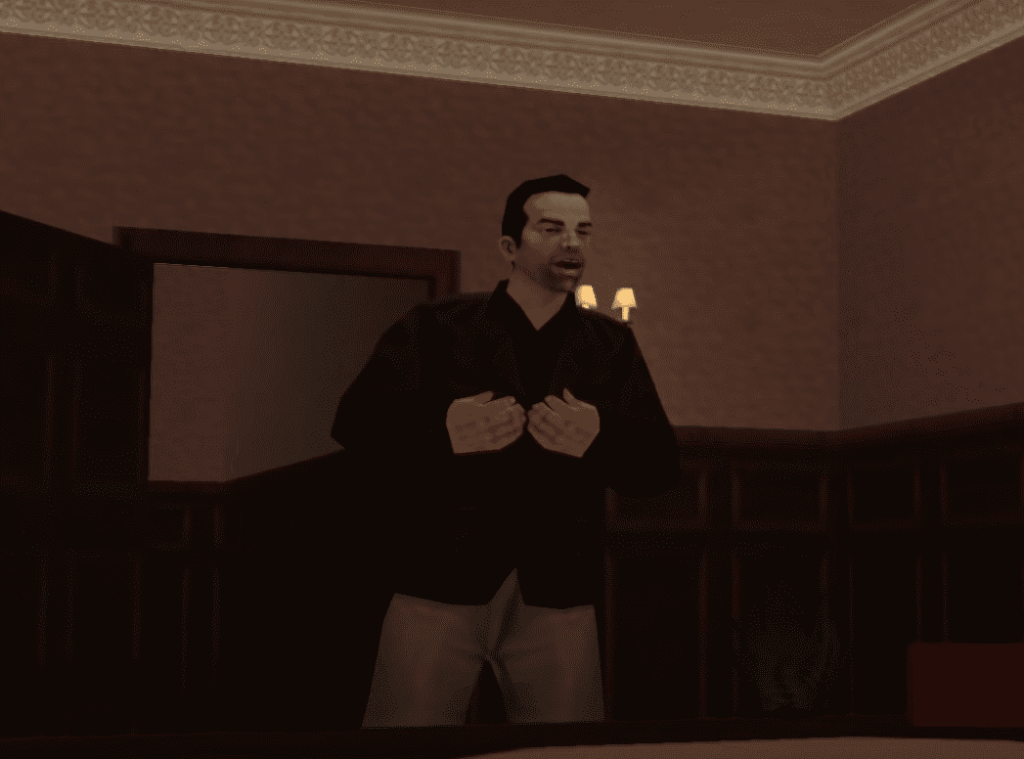 Because of his features, such as loyalty and trust, Toni Cipriani earned the rank of Capo later on. Many GTA fans compare Toni to one of the most beloved GTA male characters and protagonists, Tommy Vercetti, because of his loyalty. Even though in the early stages of the franchise you couldn't see much of Toni's personality, there is a lot to realize from him killing a made man of the rival family. After that, Toni ran away from the country.
After four years, Toni Cipriani returned to Liberty City, and then he destroyed two powerful rival mafia families - the Forellis and the Sindaccos. This event was one of the key factors that helped the Leone family become the most powerful Mafia family in the city.
Victor Vance
This attractive male character in GTA, Victor Vance, probably has more personality than any other 3D Universe male character. Victor Vance is an ex-soldier who tries to find a way to earn some cash for his dysfunctional family. When it comes to his crimes, Victor is a strict type, and he is tough even though it seems like he unwillingly commits them.
While Vic was stationed in Vice City, his superior, Jerry Martinez, convinced him to get involved in the drug dealing business to earn money more quickly, even though Vic had his moral objection towards drugs.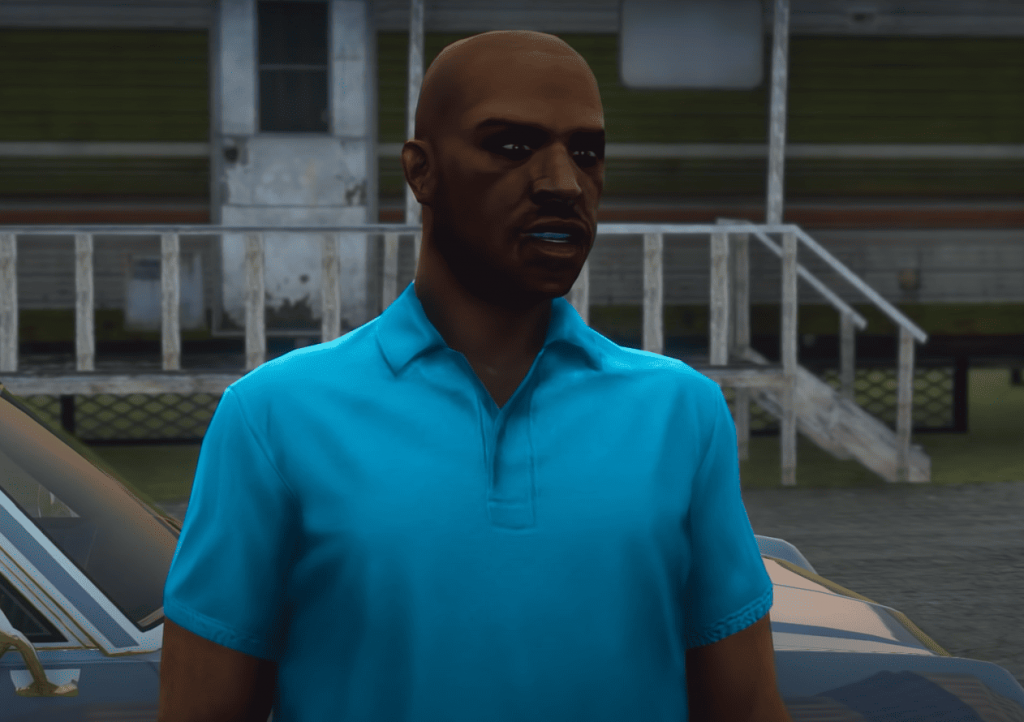 Martinez betrays Victor Vance, who gets him kicked out of the army, so he has no choice other than to embrace the criminal lifestyle fully. Victor starts working for many different criminals and gangs in Vice City, and after some time, he builds his criminal empire, the Vance Crime Family, together with his brother, Lance.
He becomes a powerful figure in the underworld, so he gets some new, stronger enemies, one, in particular, is the Mendez Cartel, with whom he starts a conflict, but in the end, he wipes them all out and kills Martinez too. Many players found his story very inspiring, and so have we, and that is the reason Victor Vance is on our list of the six best male characters in the GTA franchise.
Tommy Vercetti
Tommy Vercetti is a male character in GTA Vice City, which was set in 1986. There, he emerges as the main person in this series. He is famous for not hesitating when he needs to kill someone and is efficiently angered most of the time. Tommy Vercetti in GTA Vice City joins forces with Lance Vance, who seeks revenge for his brother's murder, and discovers that Ricardo Diaz is behind the setup. Tommy Vercetti runs errands for Diaz until he is a trusted gang associate.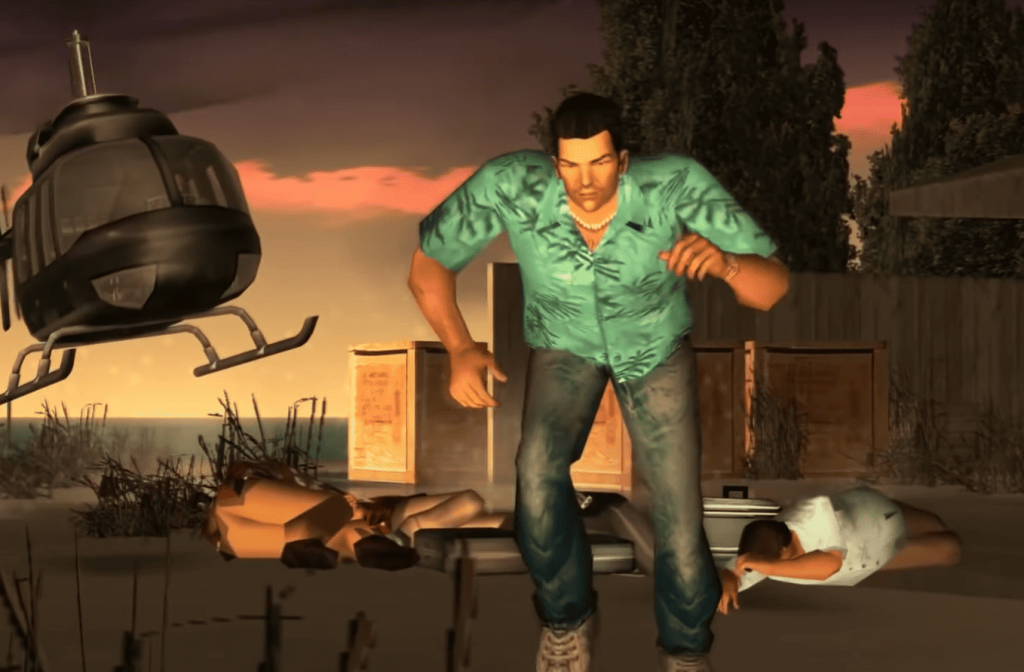 After that, they infiltrate the gang and kill Ricardo Diaz in his office, so Tommy Vercetti takes over control of Diaz's drug empire, and later on, they expand their business. After some time, Tommy Vercetti breaks all ties with the Forelli family, so Sony sends "tax collectors" to Vice City to reclaim their money, but Tommy has them all killed.
Later on, Lance betrays Tommy Vercetti, and that provokes a huge gunfight, where Tommy kills the Forelli thugs, and goes to the roof of the mansion to deal with Sonny. Then, Tommy Vercetti finds out that Sonny was the person who sent Tommy to prison back in the 70s, and then Tommy kills him. Tommy Vercetti's story inspired many GTA fans, so he deserves a high place on our list of the best GTA male characters of all time.
Trevor Philips
Trevor Philips is known as one of the three main protagonists of Grand Theft Auto V, together with Franklin Clinton and Michael De Santa. Namely, Trevor Philips is a prisoner and a former bank thief who has a complex past. Trevor Later succeeded in establishing his own company called Trevor Philips Enterprises.
Fans know this GTA male character as someone who commonly has irresponsible and very aggressive behavior. But, there is some good inside of him, too. He is also very loyal and has a deep respect for all the people that are close to him.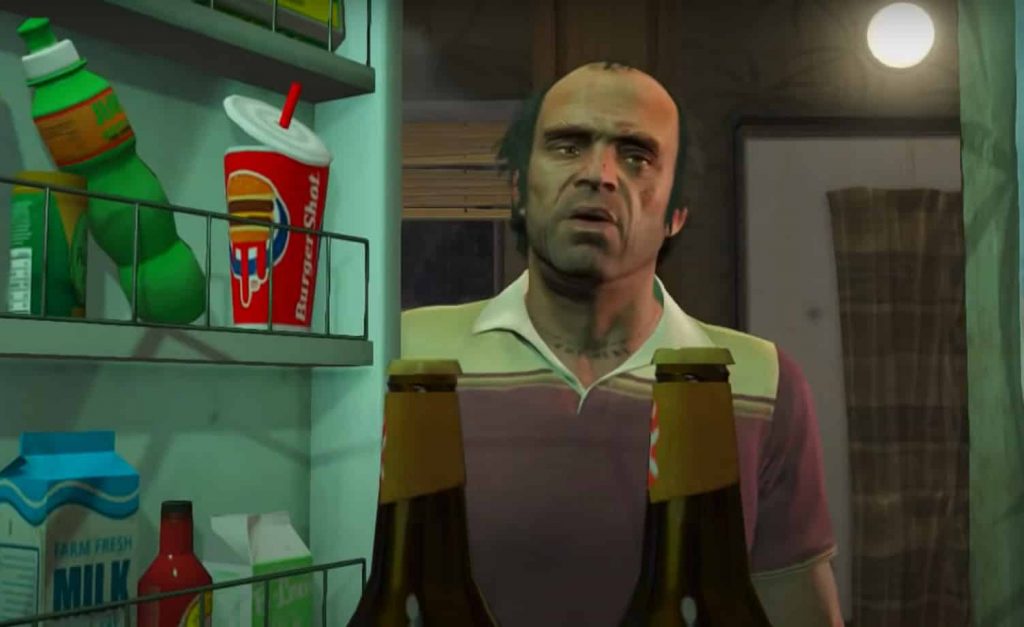 So, even though he is considered one of the most notorious male characters in GTA, there is proof he also has some good left inside of him. Trevor Philips's relationship with Michael is tense and, most of the time, volatile. Two of them often threaten one another to kill, which happens multiple times throughout the story.
But, there are some instances where Trevor Philips shows how much he cares and that he is still loyal, despite the betrayal. Trevor Philips produces a lot of chaos, but his good side is shown in a few instances throughout the Grand Theft Auto V game. There are some good Trevor moments, for example, when he immediately helped Michael.
He was angry at him because Michael went into witness protection and faked his death, but when Trevor found out about his drama with his daughter, Trevor immediately put his feelings aside to help him with that family matter.
Carl Johnson
CJ is one of the most famous GTA characters and the main male character in the Grand Theft Auto series, appearing as the gangster of GTA San Andreas. He is different from the previous GTA male characters, as Claude and Tommy Vercetti are both described as completely heartless and without any remorse for the people they kill. Carl Johnson has high morals in San Andreas and is known as a helpful character.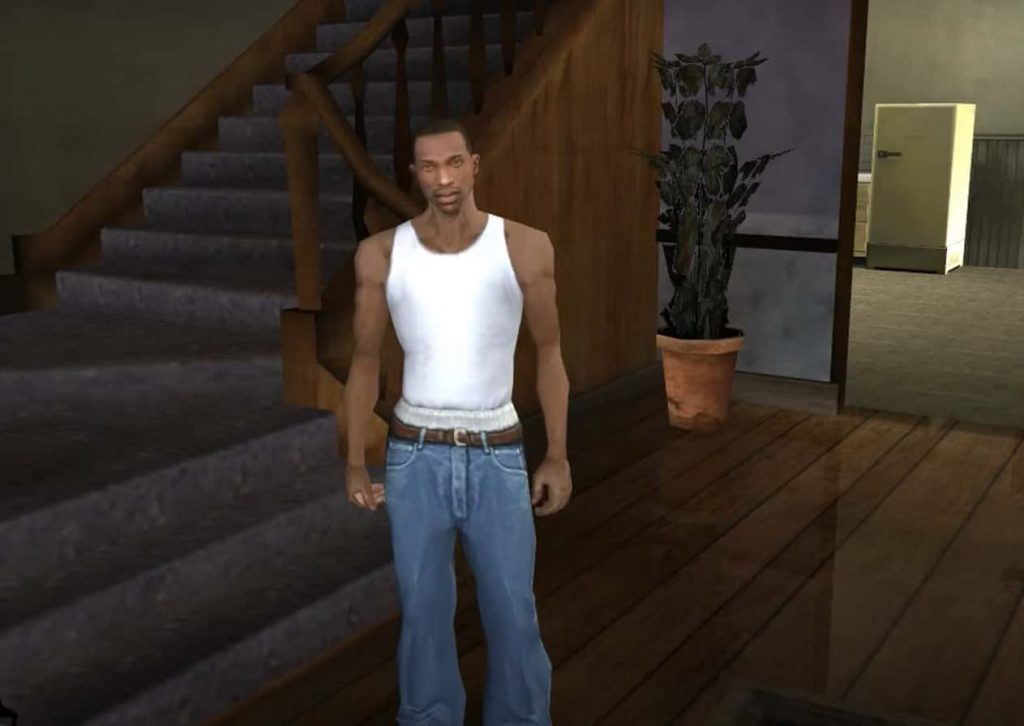 You can see that he has a sense of remorse throughout the game. At the start of GTA San Andreas, Carl Johnson returns to Los Santos and is affected by his mother's death. In GTA San Andreas, Carl Johnson is a true star of the show. He finds various weapons in all kinds of places and locations. Carl Johnson can even unlock the ability to dual-wield firearms, even though waiting for him to reload two guns can be a bit nerve-racking.
You can even customize this GTA character in many ways. There are settings for players who want to change certain aspects of CJ, including appearance and physique. A lot of fans think that he is one of the most good-looking characters, and with so many features you can add, it is possible to create a perfect version of CJ for you.
Related articles:
He remains one of the best male GTA characters, as he was the first protagonist in GTA who was heavily customizable and he is well known for the versatility of options that are available to players. Carl Johnson also has a business mindset, which makes him capable of involving himself with many business opportunities. He can also go to the tattoo parlors and use the barbershop to change his hairstyle.
The cool thing about all this is that some of the decisions will certainly affect his level of respect and his sex appeal in the game. There are plenty of videos on YouTube where you can find out how to properly create a cooler version of CJ. After all, he marked the whole franchise as one of the best male characters in GTA, who starts at the bottom and makes his way to the top.
Michael De Santa
Many fans of the franchise can agree that GTA V will always be remembered for its extraordinary plot lines, characters, and overall settings. All three protagonists in GTA V, Michael De Santa, Franklin Clinton, and Trevor Philips, are worth remembering, but we decided that the No.1 on our list should be Michael De Santa, as many loved his relatable character in the game.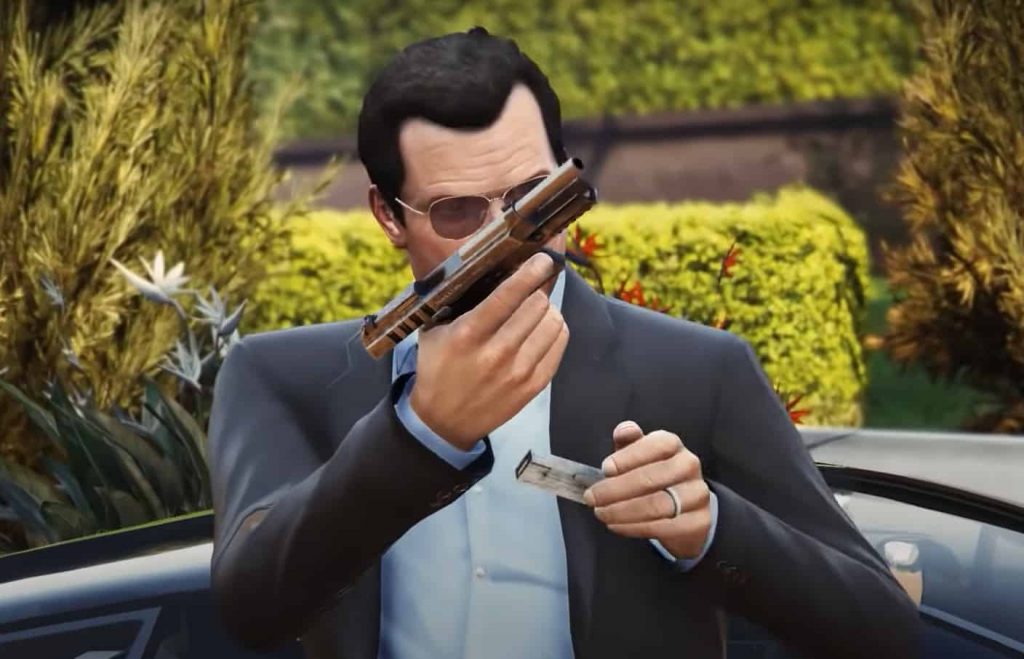 Michael De Santa is one of the main GTA characters in GTA V. He is a former bank robber and career delinquent who fakes his death so that he can retire and live a subtle life with his family in Los Santos. His two best colleagues and friends are Franklin Clinton and Trevor Philips. First of all, he is known for many witty and memorable dialogues in the game.
Michael De Santa is a male character in GTA V who has truly done it all. With every solution that Michael faces in the game, he always comes up with a solution ready. As mentioned above, he is a relatable character in GTA to many players. Michael De Santa has a troubled backstory, but that doesn't make him any less cool. Instead, Michael maintains calm behavior and handles each situation as if he already knows the solution.
He has a troubled family and is searching for reliable and loyal partners. Michael De Santa can easily lead the entire story or a spin-off of GTA V. There is something that not everyone knows about, and it is the fact that Michael's character was the first GTA character to be written. Michael De Santa keeps the story tied together from the beginning to the end.
The plot ended with him being the actual anchor and providing the other two protagonists mentioned above a purpose they could follow. He is indeed the best male GTA character of all time!
In conclusion, no matter who the best GTA male character on the list is, there are so many great male characters in the franchise that left their mark and hugely affected the fanbase. The iconic male characters from earlier GTA series also greatly impacted the making of the newer ones.