Like with any other game, the GTA games wouldn't be what they are today without their memorable villains who, just like protagonists, left a huge mark on the games. Each Grand Theft Auto game introduces a fresh cast of characters. So, with every new installment, some new villains are added to the series.
Even though every character in GTA is unique, some personality traits are similar to almost all of them. Those personality traits usually represent them as power-hungry, ruthless, and greedy egomaniacs. It is also infrequent to find at least one that is in any way sympathetic. Below, you will find our list of the 10 best villains in the GTA franchise who won't meet oblivion any time soon.
List of 10 Best Villains in GTA
As we stated above, all of the villains in GTA are unique, and there is something about an antagonist that makes them diverse from everyone else, especially when it is about the greatest ones.
Catalina (Grand Theft Auto San Andreas and GTA 3)
It's impossible not to mention Catalina when we talk about the best villains in Grand Theft Auto. When it comes to betrayals, Catalina is perhaps the queen of them, even though they often occur throughout the GTA franchise. For example, her betraying Claude in GTA 3 was epic. It happens as fast as in the opening cutscene of the actual game, and from that moment, she becomes the main antagonist in the game.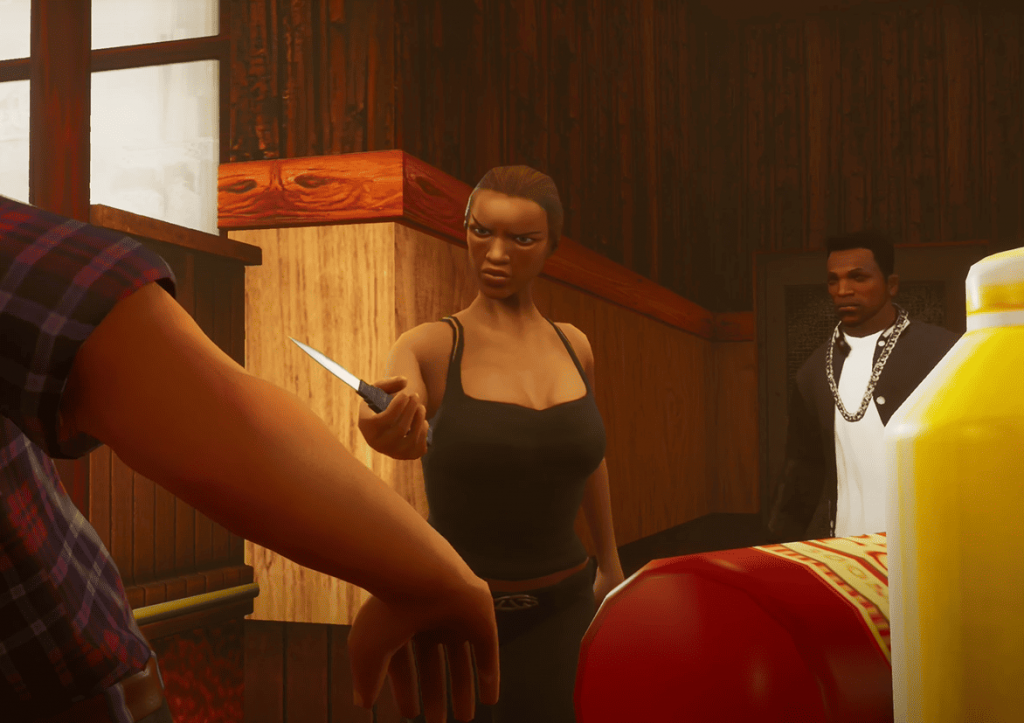 Catalina is a frigid woman, which can be seen in her cold-blooded betrayal of Claude, even though they have been together for nine years. The only thing important to her is her criminal career. So, now it's completely understandable why Catalina is on this list of the top 10 best antagonists in the GTA franchise.
Salvatore Leone (GTA 3, GTA San Andreas, Liberty City Stories)
Next on our list is Salvatore Leone, who is one of the antagonists appearing in GTA 3, and he also appears in Liberty City. Leone is at war with the Triads. What he does best is evade taxes, and also he has an illegal business of importing tomato sauce into the country.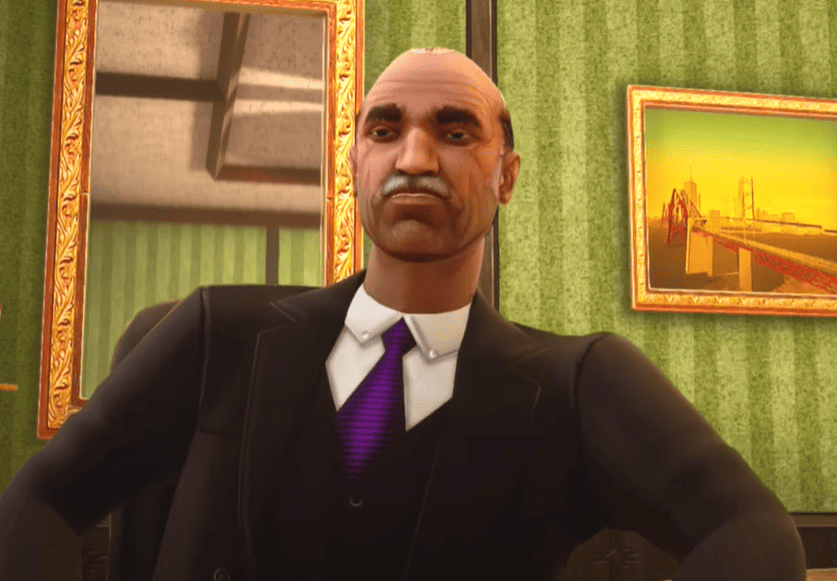 Even though violence doesn't depict Salvatore Leone as a villain in GTA, he commits the most appealing and innocent crimes anyone has done in the video game franchise, as he has his fingers in many different pies. How interesting and fun of a villain he is, is proven by the fact that he reappeared in two other games, Grand Theft Auto San Andreas and Liberty City Stories.
Darko Brevic
Darko Brevic, the villain in GTA, is perhaps the most sympathetic main antagonist in the GTA series, especially in this story. But, this antagonist sold out all of his comrades to get the drug money. This all happened before the events in Grand Theft Auto 4 took place. This villain has some depth of character. He had also become disillusioned with the war after seeing death in the eyes because he saw some of his loved ones die.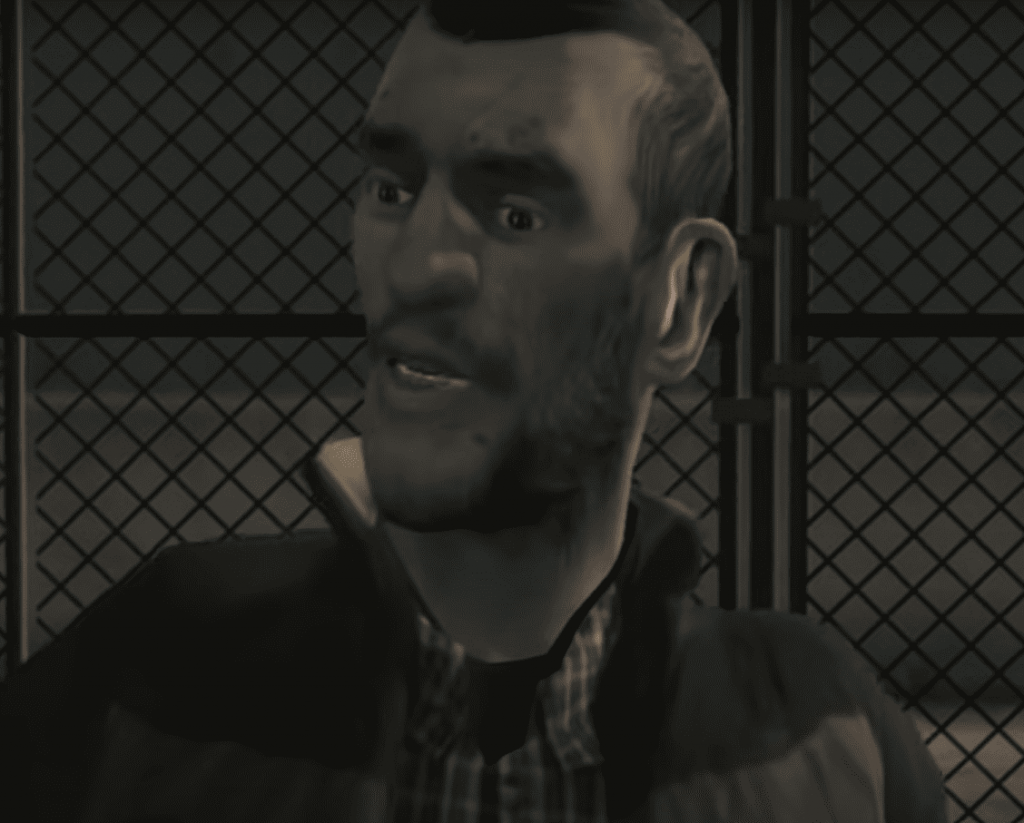 All of those horrible events broke his personality and made him what he is now. His backstory is probably one of the most compelling ones in the GTA series. It is what makes Darko a captivating villain in GTA even though he appeared in the game less than some others on this list.
Dimitri Rascalov (GTA 4)
When we talk about the more subtle villains, Dimitri is worth mentioning. This villain in GTA is one of the franchise's most low-down, dirty criminals. How far he can go in his criminal deeds shows his background. He started in the Soviet Army, did time in a Siberian prison, and after all that, exploited a loophole in a US immigration treaty and moved to Liberty City.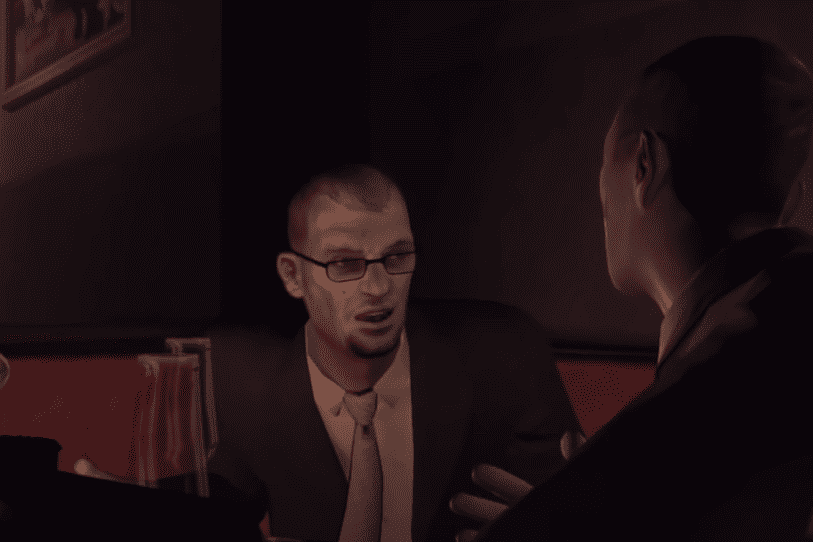 When it comes to his criminal activities in Liberty City, they are connected to the local Russian mob activities. Even though he works with organized crime, there are times when he betrays his business partners. But, as karma doesn't sleep for anyone, that comes back to him, as at the end of GA 4, you, as a player, have the option to turn on Dimitri and kill him during a deal to sell heroin.
GTA 4 probably provides one of the best main narratives in the series. It is safe to say that it's one of the best story-driven games in total. This villain, together with many other amazing characters, contributes to the greatness of this particular game series. The fact that for the first few hours of knowing him, Rascalow leaves an impression of a decent guy, until his treacherous character comes out, makes him a great villain in GTA.
When, after betraying Niko, he shows his real face, it is more than clear that he is just a sly fox, which makes it even more fun to take him down.
Sonny Forelli (GTA Vice City)
In Grand Theft Auto Vice City, the main protagonist Tommy Vercetti is working for Sonny Forelli and trying his best to do whatever he says. Thankfully, at some point, that relationship falls apart, and at that moment, Sonny Forelli becomes the main villain in Grand Theft Auto Vice City.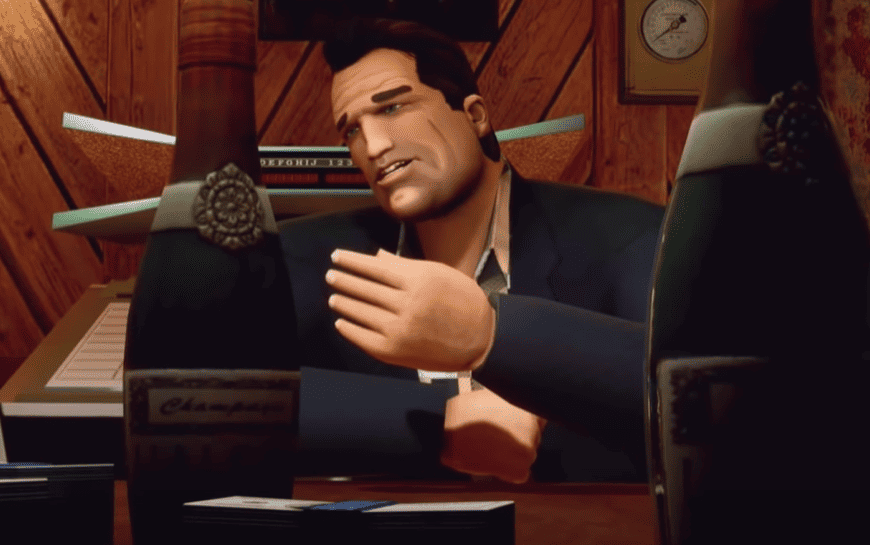 The fact that Forelli seems like a bad guy from pretty much the start of the Grand Theft Auto Vice City series, judging by his behavior, players don't get surprised as much when he becomes the antagonist, as is expected by many. He's shown in Vice City that he is greedy, manipulative, and also ill-tempered. The moment he becomes an unlikable villain in Grand Theft Auto, players feel relieved as that means the player gets to work against a horrible person.
Steve Haines (Grand Theft Auto V)
We talked about bad cops in GTA, but if there is something even worse than that, it's a bad FBI agent, and Steve Haines is just that. And that is not the end - he is also a reality TV star. Steve Haines has connections to law enforcement and the entertainment industry, making this villain in GTA incredibly powerful.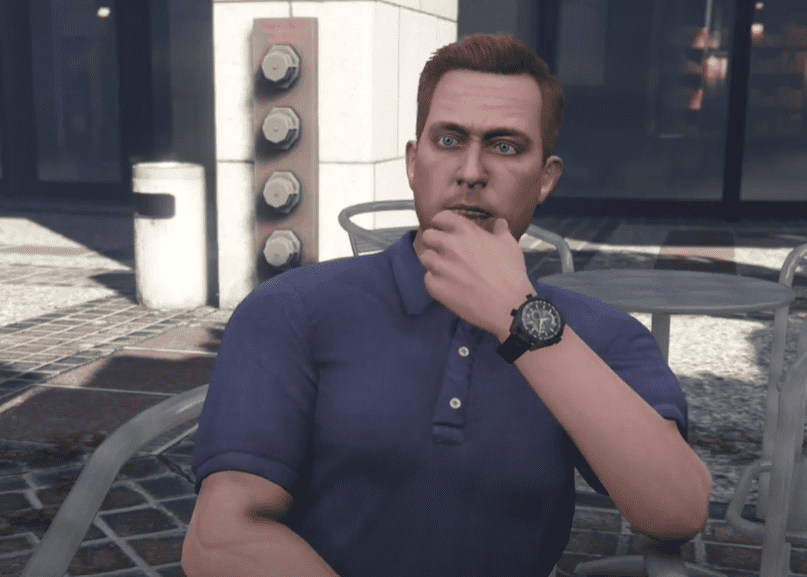 Steve Haines knows some big secrets and takes regular hush money and also extortion payments from famous folks and people of power. The position of an enabler that he's in makes him a great villain in GTA, even though he is only a secondary villain in Grand Theft Auto 5.
Related articles:
Mikhail Faustin
Mikhail Faustin is the second of the two extraordinary villains in Grand Theft Auto 4 and one of the nastiest criminals in the franchise. Also, you get the greatest satisfaction in taking him down.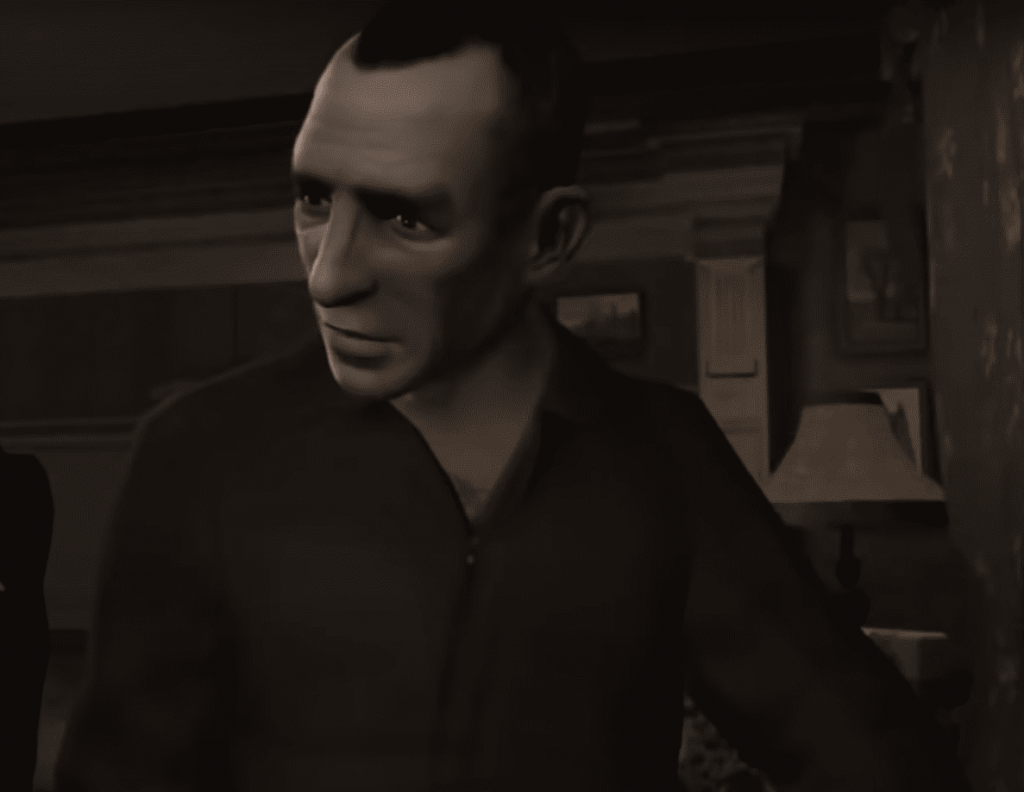 This villain in GTA is the head of his organization. He is leading the Faustin Bratva and he is more violent than any other gang member. He is an excessive drug user, abuses his daughter frequently, and is ready to stab anyone momentarily, making him a terrible GTA villain.
Devin Veston
Devin Veston is the main antagonist in Grand Theft Auto 5. Many fans agree that he is the biggest sleazebag of all the antagonists from the GTA franchise. He is a self-proclaimed philanthropist, and even though he is pretty charitable, he has a large number of criminal enterprises that he is operating together with many government officials and dirty cops who all work as his puppets.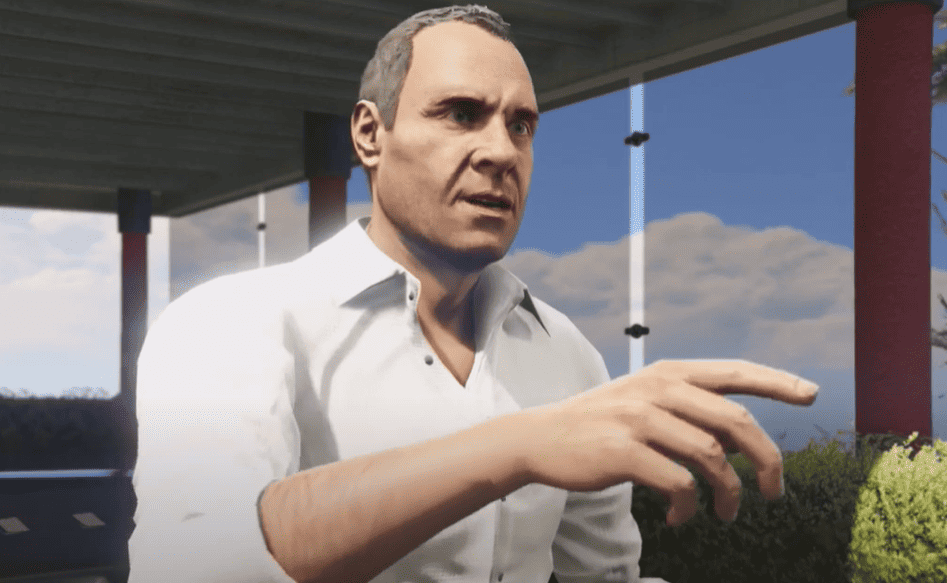 Many identify Devin Veston as a sociopath. He finds a way to use each person that comes in contact with him throughout the game. The worst thing happens if they don't have anything to offer him. Then he gets rid of those people. So, he deserves a high place here on our list of the best villains in GTA.
Frank Tenpenny (Grand Theft Auto San Andreas)
Speaking of villains, they don't necessarily need to be on the other side of the law. And, that is proven by none other than Frank Tenpenny, the most chilling and memorable antagonist in the whole franchise. While playing Grand Theft Auto San Andreas, you are introduced to this bad and corrupt cop Frank Tenpenny, when he pushes a younger trainee to kill a colleague participating in an internal investigation. From that moment, everything goes downhill.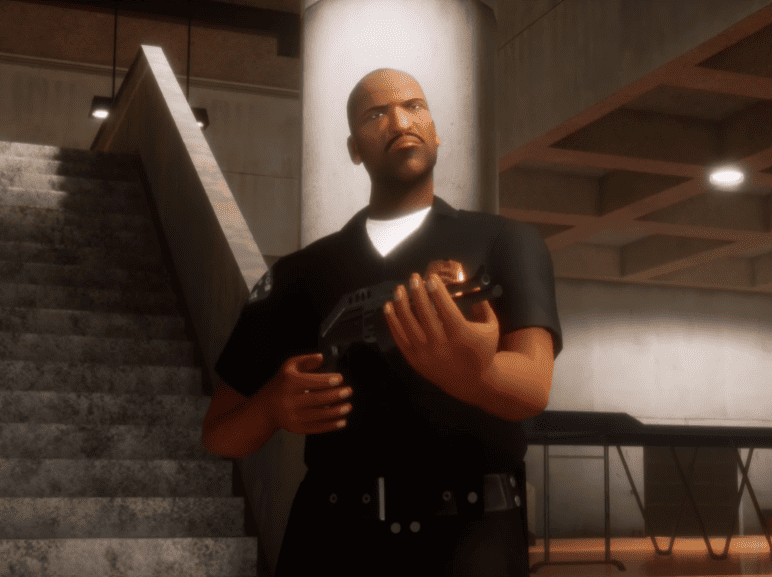 Unfortunately, the moment you start thinking he's going to pay for his crimes and that justice is finally going to be served, he is acquitted instead, and that decision puts into motion city riots as he walks free. This villain is the first person you meet as Carl Johnson in Grand Theft Auto San Andreas. And even then, at first glance, you know that this villain in GTA is easy to hate.
He is defining a corrupt police officer who doesn't stop gang violence and drug dealing at all, instead tries to gain profit from it, and he encourages it. He is guilty of many cases of brutality and police intimidation throughout the game. Tenpenny loves to have power over other people, and he abuses that power. This villain in GTA is just a horrible human being.
Big Smoke (GTA San Andreas)
Spoilers ahead!
Big Smoke is a character in GTA that represents probably the most heartbreaking and surprising betrayals in GTA history.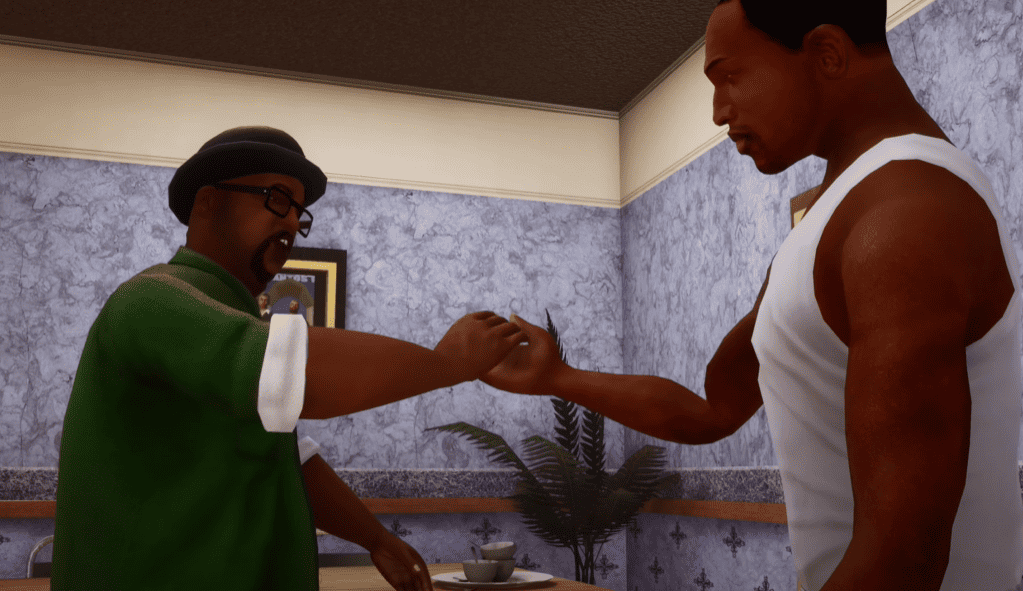 When you start playing the Grand Theft Auto San Andreas game, Big Smoke is the first friendly face Carl Johnson comes across during the game. He totally fits in the mold of a loyal member of an iconic Grove Street Families gang. Even more of a surprise, a betrayal of Big Smoke is to you as a player because he looks like an effective comic-relief game character.
This betrayal is probably the worst one in all the Grand Theft Auto series, so many fans can agree Big Smoke is one of the worst villains in the GTA franchise, primarily because of the shock factor, which had a big impact on the fanbase because Big Smoke's disloyalty really hit everyone.
Not all of the villains in GTA are necessarily violent. Some can be subtle, but even more dangerous being like that, some evade taxes well, and some are corrupted. Worth mentioning is that not every villain in GTA is on the other side of the law. Some are even cops.
That sinister moment makes the villains even more dangerous, so they are also worth mentioning, as violence and ruthlessness isn't the only thing that makes a great villain in GTA.