GTA titles have a wide variety of cars of all shapes and sizes, and some of them are even unusual and funny. If you're curious to discover such cars, stay with us. In this article, we'll take a look at 10 of the most fun vehicles discovered by GTA Online gamers.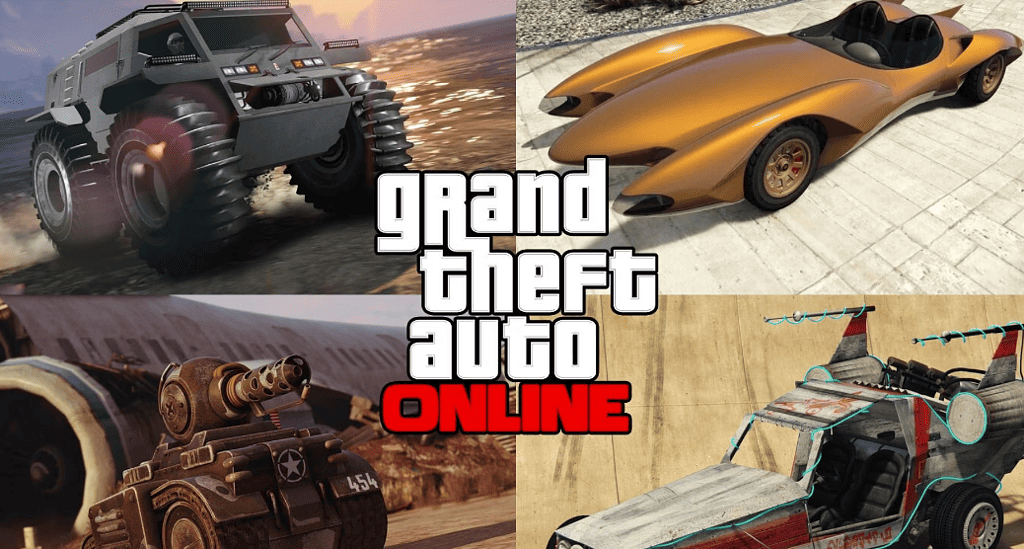 Top Ten Funniest Cars in GTA
1. Tornado Rat Rod
This car is quite uncommon among GTA Online players, and there's no denying that this dream vehicle's outlandish design is one of its most notable quirks as compared to other cars. While this car may look like there are many parts of it that are missing, in fact, it is designed not to have a radiator and to look rusty. Many GTA players haven't made up their minds on what to think of this odd half-car. Especially in terms of performance, braking, and costs. 
2. Space Docker
Players of GTA Online can unlock the Space Docker, a space-age take on a dune buggy. You can do this by assembling a fleet of alien spaceship upgrades. Beginning this quest will get you this funny car that makes a sound that resembles theremin.
The handling of this funny car is a bit risky.  You can also use it for racing purposes. One can expect to complete some major missions in this funny ride. The Space Docker's handling is identical to the Dune Buggy's. But it also includes an antigravity thruster that can be used for short periods of flight. 
The Docker car is not invincible, but it can withstand somewhat more damage than a regular Dune Buggy. This fun car with hilarious features can be useful for some tasks that require speed, such as racing.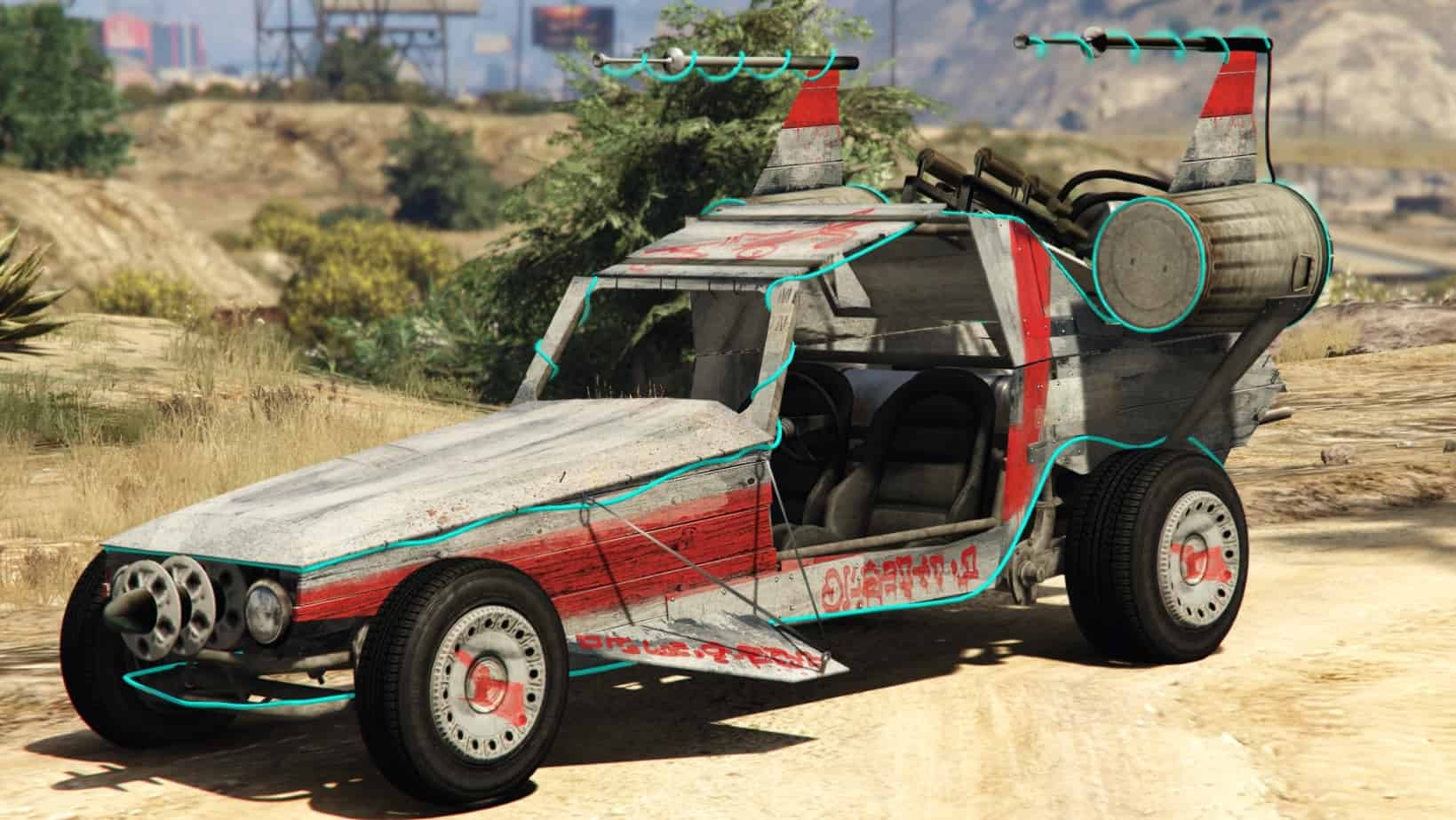 3. Zebra Cab
Do they have a cab that's painted like a zebra? Yes, this funny thing exists. In this case, we have no idea where to begin. We could overlook a funny cab with the checkerboard paint job. But zebra stripes beg the question: who would ever think of doing that?
But that's not the worst part, this car also has a strong resemblance to the pimpmobile from the 70s. The only thing that's missing here is a pimp outfit from the seventies to match this car's aesthetics. Also, there aren't any glittering hubcaps, and the fuzzy dice dangling from the mirror are absent. It looks ridiculous but funny at the same time.
Since no one would normally be too concerned about wrecking it unless, on a mission, we can be fairly confident that driving is enjoyable, however, please, Rockstar, you can make it better in terms of fun. It establishes the series' trademark goofiness. The bizarreness of the universe can go on forever.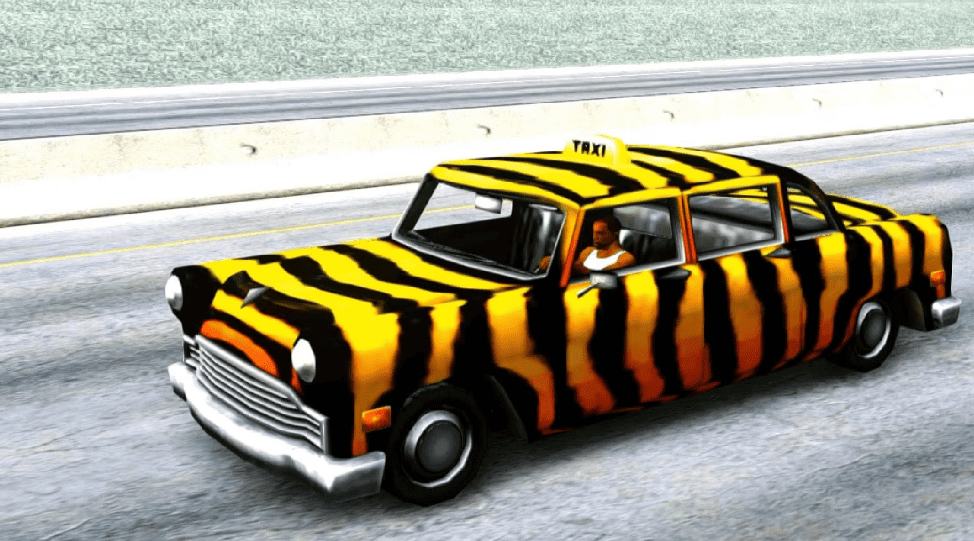 4. Tractor
In GTA Online, a tractor may be found under the name "Rusted Tractor." It's the rarest and least useful car in the game. Because of how slow acceleration and odd it is, it attracts much attention from other players.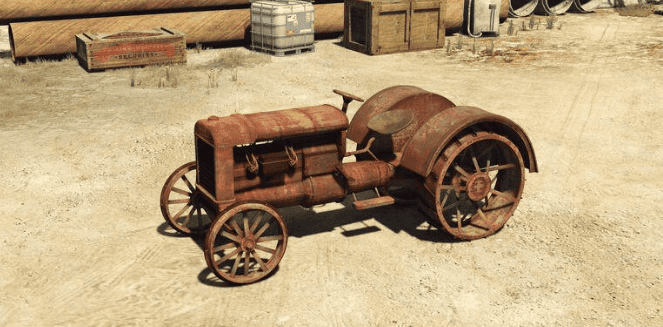 Rusted all over, the car has two little wheels in the front and two huge ones in the back. Everything about it, including the seat, seems to be metal.
5. Faggio Mod
A scooter designed to resemble old-school seventies scooters, with various lights, mirrors, liveries, and even briefcase add-ons. All of the above makes this scooter funny looking, and the level of detail is incredible, such as the ridiculous zebra print on the seat.
Related articles:
Somehow, every time a new GTA game gets released, Faggio is somehow always featured in it. Perhaps we'll also have the chance to ride it in the upcoming GTA VI game.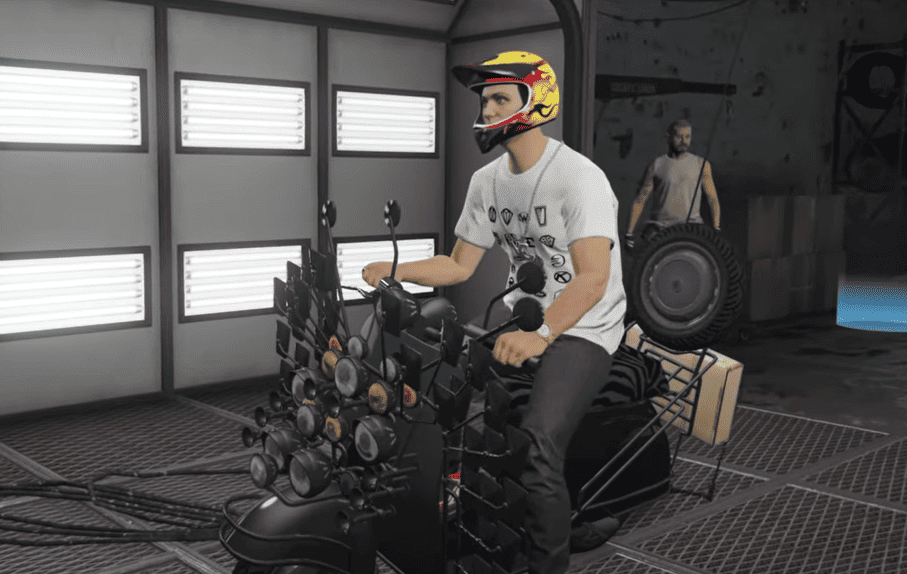 6. The Bifta
In GTA Online, this lightweight funny car is the highlight of the "beach bum" update. This funny car is available to buy for $75,000. The BIfta is a unique yet fastest off-road car with a spherical body and an aggressive roll cage.
The Bifta car has to be one of the most ridiculous-looking crazy off-roaders in the GTA franchise. Despite its absurdity, it proves to be a capable off-road car. Although it can become much more difficult to control on uneven terrains, it is manageable at high speeds to some extent. 
The GTA Bifta was designed to seem like a crazy clown automobile with unique details. Its intended purpose is to be used for clowning around, so no major handling is needed.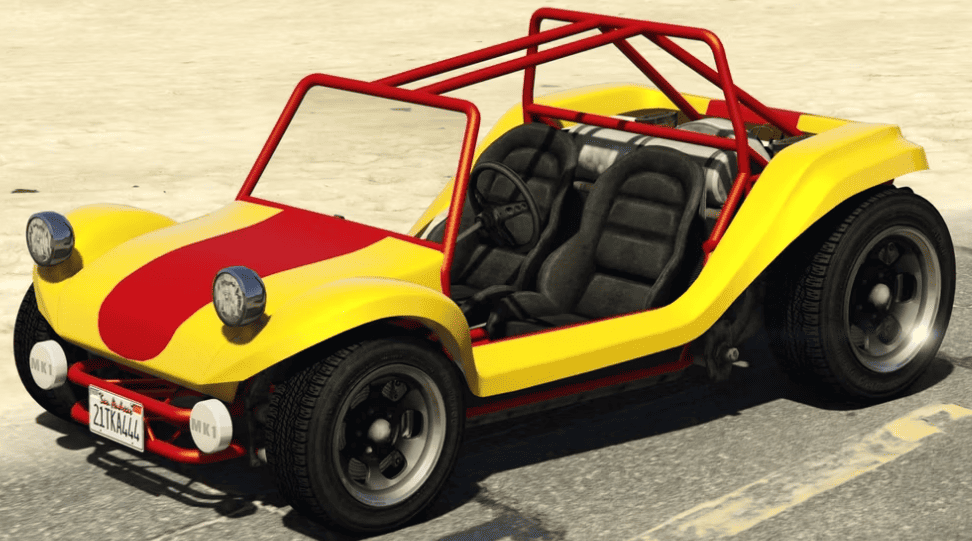 7. Rat Loader
While we aren't certain why this car is called the Rat Loader, we can only assume. This funny car is based on a Chevrolet Pickup Truck from 1939. It's goofy in practically every way you can imagine, and the route of this funny car is precarious because of how poorly it handles. For instance, it will take only a few bumps for this car's wheels to lock up, but at least you can customize it to make it driveable.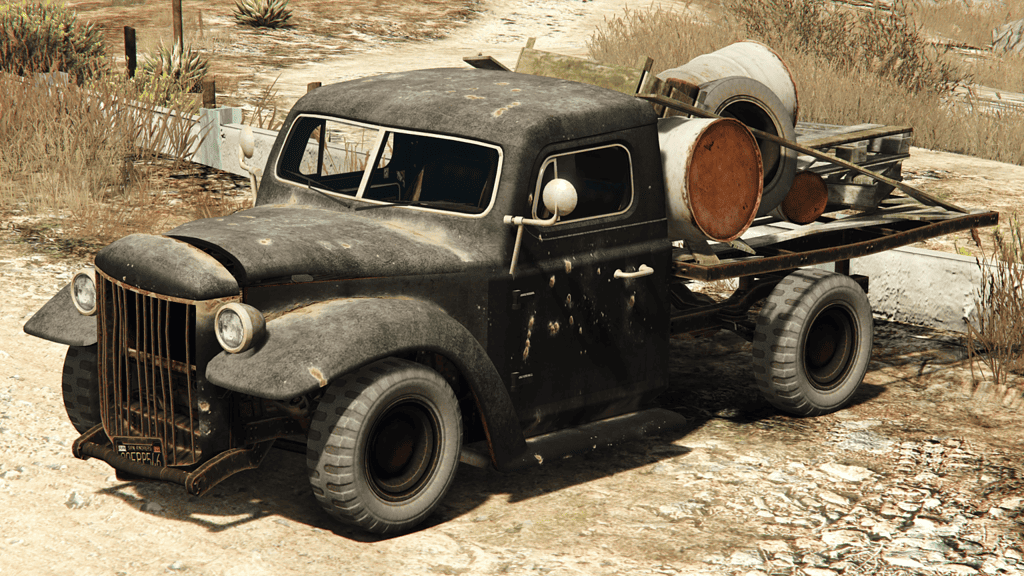 8. Mr. Whoopee
Another zany car featured in GTA games, Mr. Whoope Van, is an ice cream van based on an old-school Chevy Step Van. It's mostly renowned for its sexually suggestive features, such as the two whipped creams with cherries on top, resembling breasts on top of the vehicle.
On top of that, this van will play a silly jingle every time you press the horn button. Because of its massive size and high speed, the vehicle has subpar handling and is extremely difficult to stop. The details at the top make this car even more funny.
9. Airtug
The Airtug car is one of the most ridiculous vehicles found in the GTA franchise. It appears in Grand Theft Auto V at Los Santos International Airport and in subsequent games in the series at other airports with slightly altered visual designs.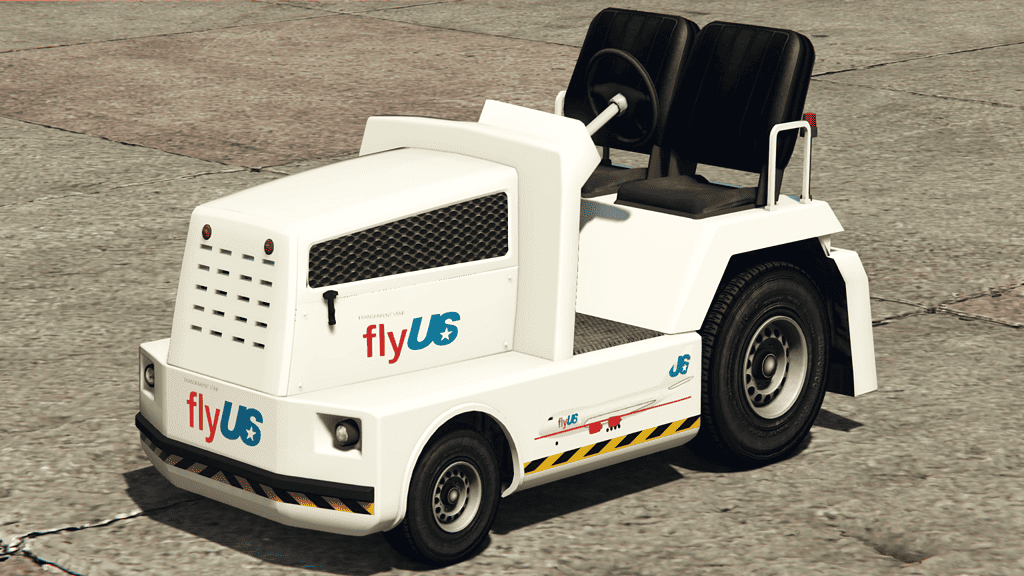 10. BF Ramp Buggy
The very low height of this car enables it to slide beneath other vehicles, which makes this car funny and unique. At the same time, it is worth mentioning that the car is reinforced where it really counts—yes, we are talking about the funny face. This is because of all the crashes; this car is bound to survive at high speed.
If you are someone who loves to over speed, making the gaming experience hilarious, do try this ride. BF will make your GTA street time more fun. This funny GTA car is one of the most fun vehicles in the game.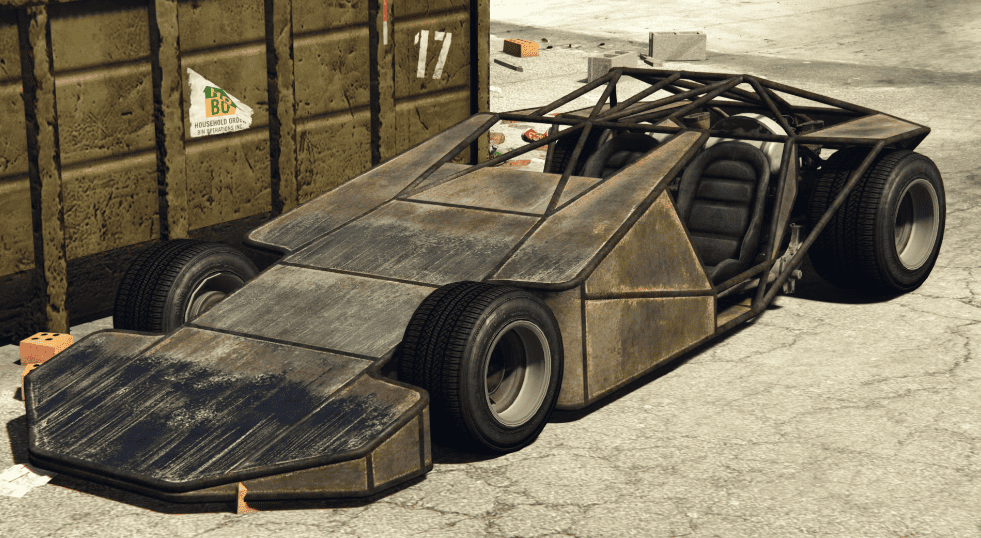 That's all we have in the list of GTA funniest cars you will ever ride. From unique design vehicles to top-notch features, the GTA game is full of fun.