GTA games were always renowned for their sense of humor, and Rockstar Games has made several memorable characters that serve as comic relief. Otherwise, GTA games would be way too "serious," and they wouldn't have this charm that we all know.
However, rather than using the main characters for this role, Rockstar Games has almost always reserved this role for the side characters of the GTA games. If you ever wanted to discover who are the funniest characters in GTA games, this article will reveal all of them for you.
Top Ten Funniest Characters of All GTA Games
1. Maurice Chavez (GTA Vice City)
We'll begin our list with a character that never appeared on the screen in GTA games. However, he has certainly left a huge impact on GTA: Vice City and San Andreas. Maurice Chavez - a radio host of a show called "Pressing Issues," airing on VCPR.
He is of Hispanic origin with a strong accent, and in his talk show, he regularly has to deal with ridiculous people and even more ridiculous situations that they got themselves into. He is renowned for his offensive and sarcastic remarks toward listeners, as well as for having terrible anger management.
In case you have never played GTA Vice City before, you can still listen to his entire talk show, and you'll understand right away why he made our list.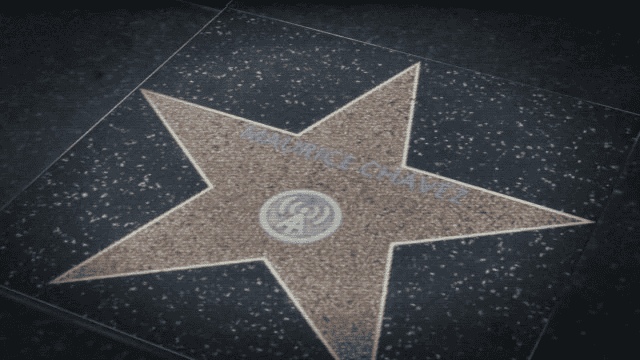 2. Brucie Kibbutz (GTA IV and beyond)
Known as Bruce Motivation, Brucie Kibbutz is one of the primary characters of GTA 4, although he also appears in GTA V and Online as one of the side characters. He is an automotive entrepreneur, a gym dude, and a lifestyle coach. It is also hinted that he could be bisexual as well. 
He is renowned for his quotes, such as "Stay Alpha!" or the one that he says in radio commercials for his auto shop. In addition, he has lots of insecurities, since he used to be overweight in his youth, and he is constantly overexcited due to high steroid usage.  
Lastly, he has five tattoos, and most of them are in Chinese with a derisive meaning, which he is not aware of at all.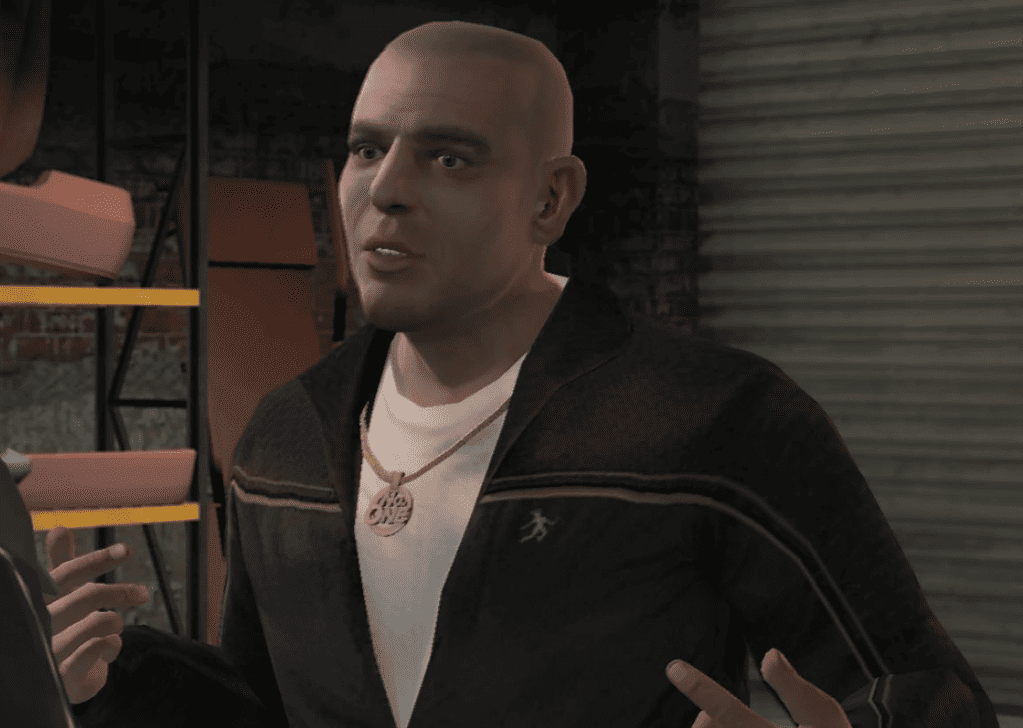 3. Fernando Martinez (GTA Vice City)
Another radio host featured in recurring roles in every Grand Theft Auto game since GTA III, Fernando Martinez, is a stereotypical Latin Lover who holds very backward and sexist stances towards women, which he proudly states during his talk show. Before becoming a radio host, he appeared at Lazlow's Chatterbox FM in GTA III.
After encouraging married men to cheat on their wives by getting a mistress during his appearance in Lazlow's talk show, Lazlow realizes that Martinez, in fact, has opened a brothel and is using his radio show as an advertisement, so he gets removed from the show immediately.
Martinez is also known for giving relationship advice to people who call him on his talk show, and he often refers to himself in the third person. Some of his most famous quotes include: "Fernando became an American the courageous way. By outrunning the speed boat."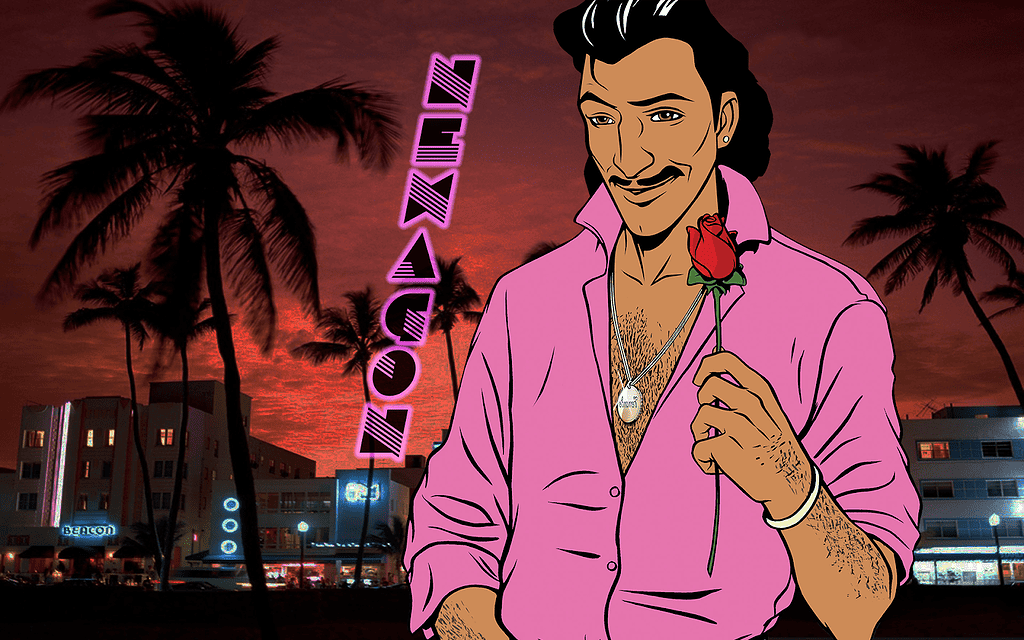 4. Lazlow Jones (GTA III and beyond)
One of the most recognizable characters of the entire Grand Theft Auto franchise, and probably the only character who appeared in every GTA game since GTA III, Lazlow Jones is a talk show host who, whenever he appears in the game, hilarity ensures. Besides hosting a radio show, he is also a TV presenter of a reality show called Fame or Shame.
Since his first time appearance in the GTA series in GTA III, he was shown as a decent character that had many qualities, and he was actually down to earth guy. Unfortunately, this all changed in the later GTA games, where he was completely transformed and became egoistic, eccentric, and even perverted.
His behavior has totally changed, and he got multiple sexual harassment lawsuits, which resulted in him getting fired from his job. Some of his famous quotes include: "Please don't kill me, okay? I'm supposed to be on a magazine cover next week."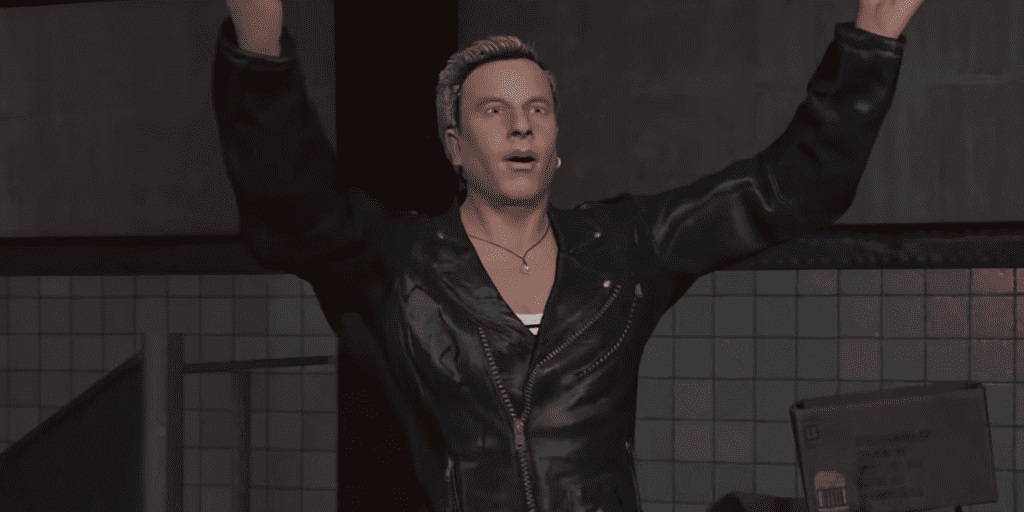 5. The Truth (GTA San Andreas)
One of the most recognized characters from the GTA: San Andreas, The Truth, is an old hippie who's also a conspiracy theorist and cannabis farm owner. Naturally, he practices yoga and meditation in his spare time, and he drives a psychedelic-looking van too.
This character is like Tommy Chong, and Willie Nelson combined, not only because of all of the above but also because of their similar physical appearance.
Related articles:
Some of the most interesting missions in GTA: San Andreas are those involving The Truth, not to mention how bizarre they are too. He is convinced that the American government has conspired with aliens while he's driving a colorful hippie van that he refers to as "The Mothership."
He is also known for speaking with a stoner voice and in riddles that don't make sense at first, but they do after some thinking, without any doubt.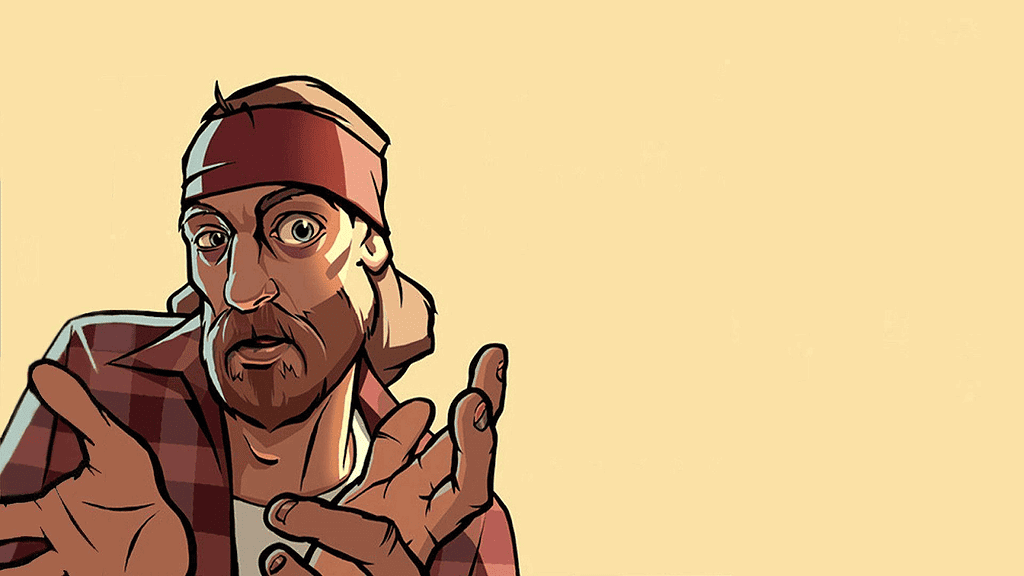 6. Wade Hebert (GTA V)
Without any doubt, one of the most ridiculous characters of all GTA titles is Wade Hebert. Despite appearing only in Grand Theft Auto V, he has managed to stand out from other characters with his stereotypical Juggalo personality. Apparently, Wade is mentally challenged, which can be noticed from his speech, and he has a childlike mindset.
Despite that, he follows Trevor blindly and obeys his every command, including killing someone (although he never killed anyone), as he completely ails from a moral compass, so he has no idea what's right and what's wrong.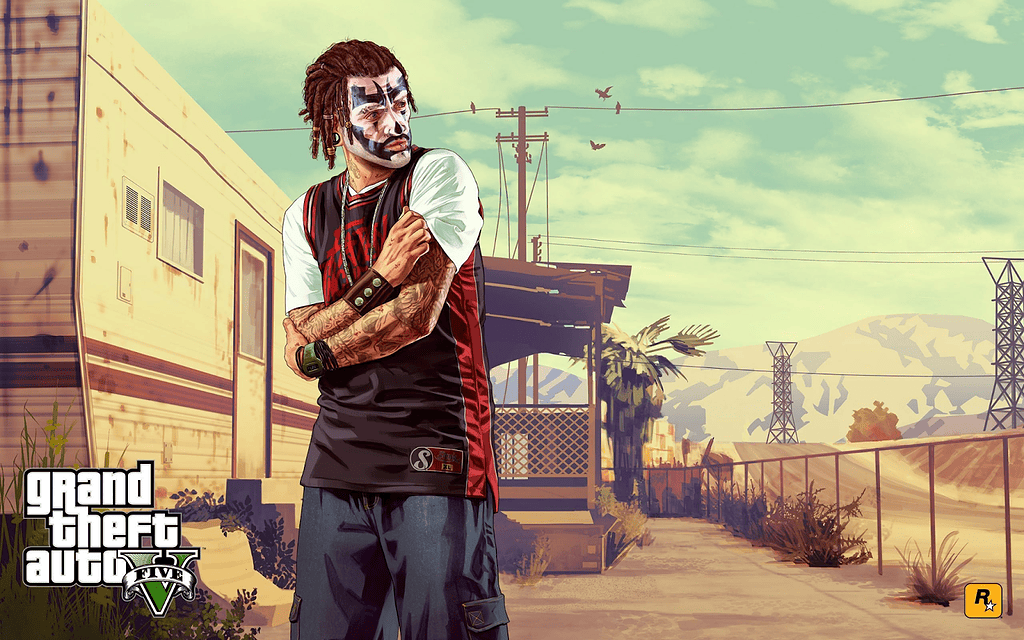 7. Trevor Philips (GTA V)
Ah, Trevor, the most loveable character from GTA V among the players. On top of that, he's probably the most hilarious one, too, because of his psychopathic and aggressive behavior and mood swings. Trevor has some of the funniest ever one-liners featured in any GTA game, and he always finds himself in bizarre and unusual situations that ensure lots of laughs.
Also, Trevor is very insecure about his Canadian accent, and each time someone makes fun of him, he berserk. Despite his sociopathic behavior, Trevor is also known for his loyalty to his friends and shows respect to partners in crime and other people.
But despite all of that, Trevor is actually well-mannered and has a refined taste, even more than Franklin and Michael. Some of his most notable quotes include: "Never eat Indian people!" (after vomiting in a public fountain) and "Now go, I need to meditate. Or masturbate. Or both..." (talking with Ron).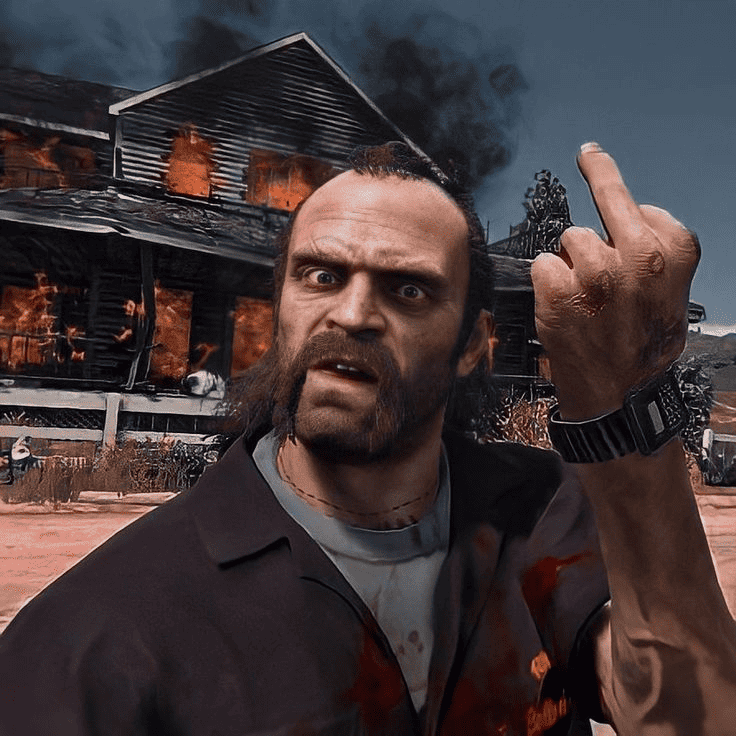 8. Roman Bellic (GTA IV)
Roman Bellic is the main character of Grand Theft Auto IV and an older cousin of Niko Bellic, who he invites to join him across the pond from the Balkans, promising him that he is living the American Dream with two women, four hot tubs, and fifteen sports cars. However, this is far from the truth, which Niko only realizes after arriving in the USA.
He is known for his love of money and many issues, which brought him a bad reputation among criminals of Liberty City. His charm and cheerful attitude made GTA fans like this character, but he can also crack a good joke from time to time, making him even more entertaining. Who could forget his famous quote, "Let's Go Bowling," which became a widespread meme and made him recognized even among the people who never played GTA IV.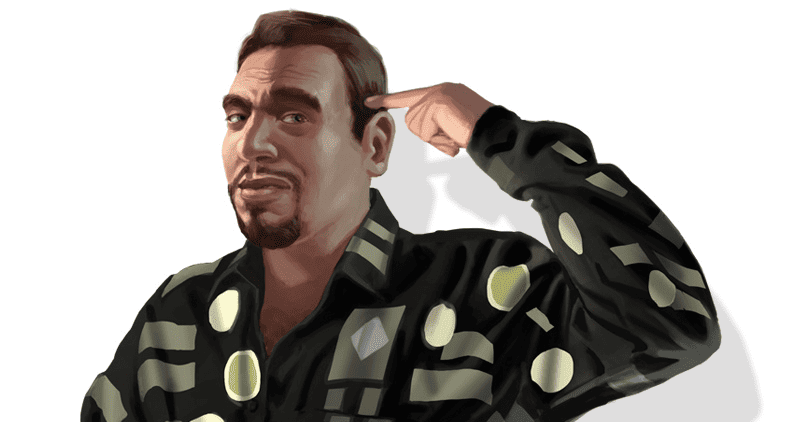 9. Kent Paul (GTA Vice City and San Andreas)
Kent Paul was first introduced in GTA Vice City, and he is portrayed as a stereotypical cockney Englishman who works in the music industry and who is a criminal at the same time. He is usually a laid-back character who can completely transform into an anguished one when the circumstances are more challenging.
Despite having notable hilarious moments in GTA Vice City, it was actually in GTA San Andreas when he got his turn to shine. This time, he is older, and it looks like he hasn't learned anything from his past mistakes. Without a doubt, Kent Paul somehow manages to steal the show every time he appears on screen, which is why GTA fans appreciate him.
Some of his most notable quotes include: "Rosenberg... Rosenberg... Oh, that bonkers ambulance chaser! That guy could defend an innocent man all the way to Death Row!" and "You nutter!".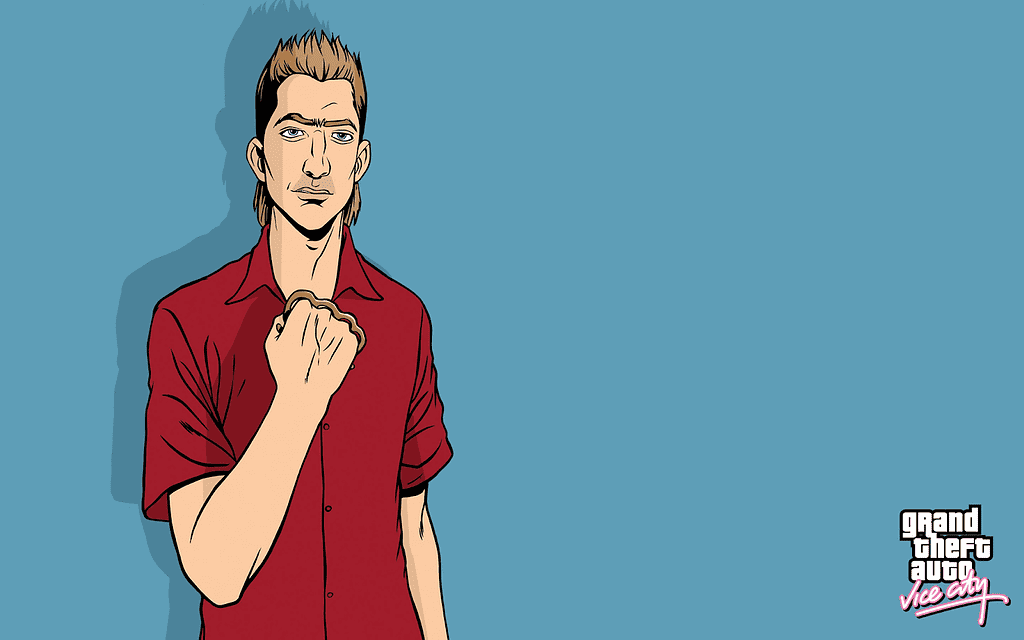 10. Frank Tenpenny (GTA San Andreas)
Last but not least, the main antagonist and one of the main characters of GTA San Andreas is Frank Tenpenny. Despite being an evil, manipulative, and ruthless, corrupt officer, he is also known for his sarcastic remarks towards everyone and unique sense of humor, which was backed by the amazing voice of Samuel L. Jackson, who voiced this character. Some of his most notable quotes include "See ya 'round, like a doughnut, Carl!".