GTA Vice City was released back in 2001, and this sixth game in Rockstar's globally famous franchise was a total hit as the franchise is one of the best open-world games. When it comes to classics like Grand Theft Auto Vice City, or even GTA San Andreas, you just can't deny their charm.
Even though Vice City is extremely outdated regarding the graphics by today's standards, diving into its sun-baked shores still feels great. And thankfully, there is a fix to outdated looks too. There is an extensive collection of GTA Vice City mods that have the purpose to bring this classic title into modern times.
Prerequisites
It is important to keep every bit organized for when something goes wrong, as it can save you a lot of time. It is highly recommended to have the Mod Loader when you are installing add-ons for GTA Vice City.
Whether these useful Grand Theft Auto Vice City mods offer updated graphics or even completely new features, they aim to make replaying this classic smooth and less of a headache. Here, we listed the best mods for GTA Vice City to make your gameplay as real as possible.
List of the Best GTA Vice City Realism Mods
First, it is worth mentioning this handy little tool, before we dive into the mod list. When it comes to modding games like Vice City that are that old, it is usually not a straightforward process.
GTA Vice City Realistic Animation 2020
When it comes to the game being more real, one is certain - animations play a crucial role there.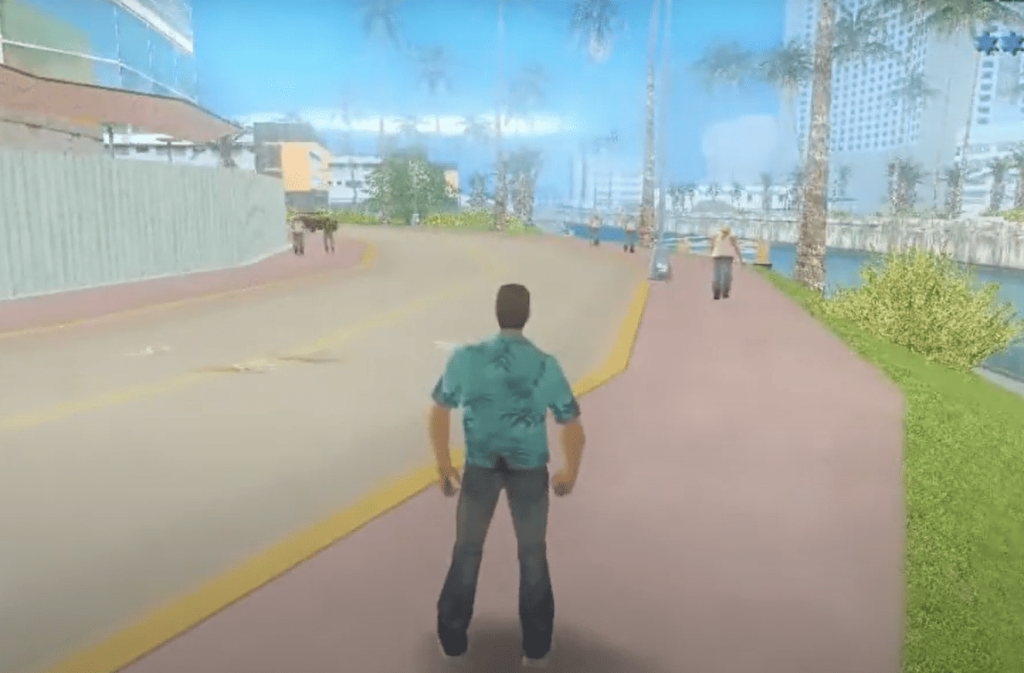 This mod brings in Vice City a lot more gradation to Tommy's animations in the game and even gets the ability to perform backflips. The mod also tweaked the running animations so with it they look much more natural than the odd way that Tommy Vercetti ran in the original Vice City.
First-Person Mod
For many players, there is no better way to accomplish realistic gameplay than to play from the first-person perspective. What it does is create a level of immersion that you just don't get in a third-person view.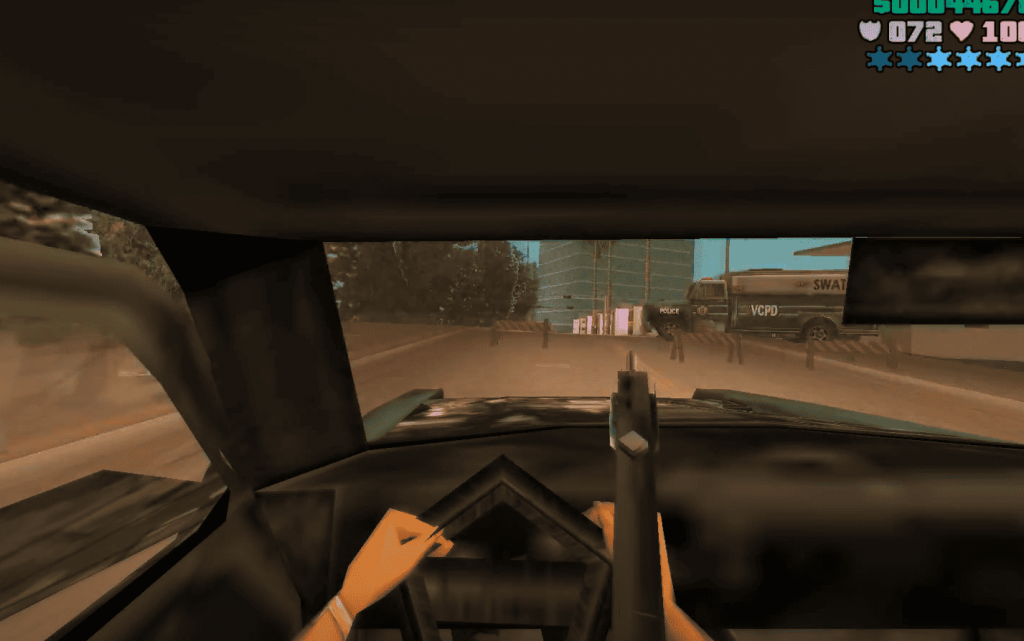 GTA Vice City First-Person mod offers players a chance to experience the game like they are inside of it with features like this, through the eyes of none other than Tommy Vercetti. Even though it is not as good as what you can find in GTA 5, the mod is nicely made and offers you just enough to have some real moments in Vice City.
Silent Patch
Every remaster has the intention to deliver a smoother and more bug-free experience than the original. Especially with Vice City, which is an old game, and no longer gets regular updates no matter how popular the game is even today, remasters have a bigger focus on fixing lingering problems and bugs.
That is the reason you should first install the Silent Patch if you plan to overhaul Vice City. This mod offers you an extensive number of fixes. With this realism mod, Vice City will run a lot smoother.
Widescreen Fix
Since the game's release in 2002. there were no widescreen monitors that most players are familiar with today. So, playing GTA Vice City in the present time on a modern setup doesn't look good. Luckily, you can download and install the Widescreen Fix mod for GTA Vice City to correct that problem once and for all, as widescreen fixes are common for old games.
The Widescreen Fix mod will correct things such as the game's aspect ratio, HUD, and FOV to fit the size of your monitor better. This is probably the first step you should do before you dive into another playthrough so that your experience can be as smooth and nice as possible.
80s Billboards
Many fans of GTA Vice City love this game as it allows them to go back to the 80s and enjoy that vibe. This mod can add to that feeling much more, so the players can have an even greater period-appropriate and realistic feeling while playing. 80s Billboards is a mod that does exactly what its name says. It will replace in-game billboards with real-life billboards from the 1980s. How cool is that?
Realistic aiming
Up until GTA San Andreas, GTA games did not have an accurate implementation of recoil. Tommy Vercetti and CJ always fire guns so steadily that it would seem unrealistic.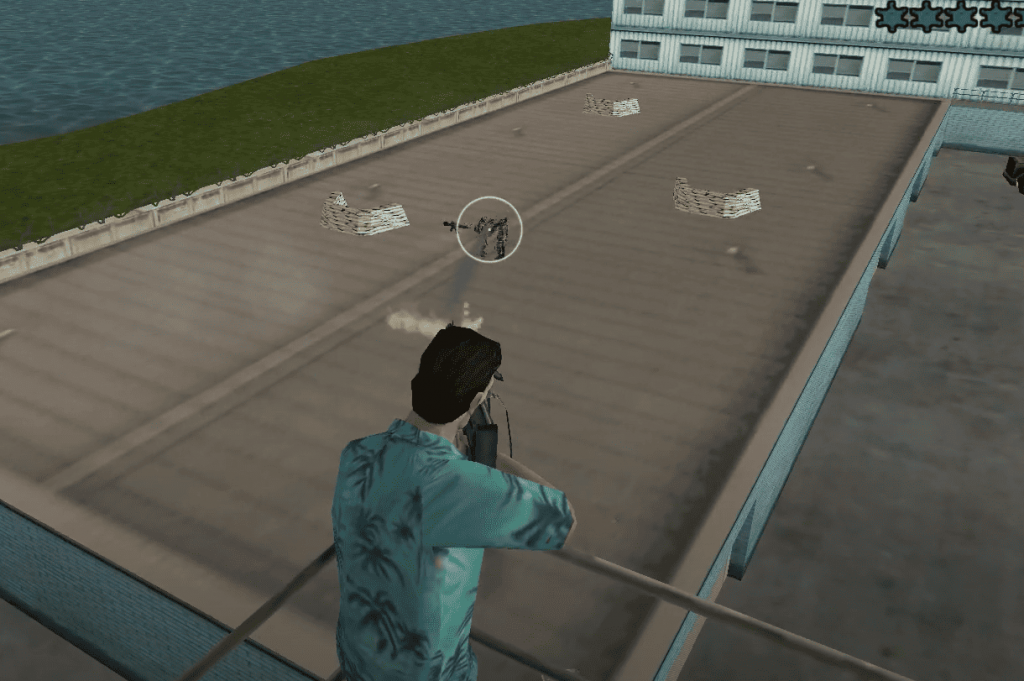 While the bullet spread indicates that there is recoil in the game, it does not influence animation. This mod corrects that issue by including features such as recoil and shake effects in the manual aiming camera. Even though shooting will be just a bit more difficult, it will be much more realistic to fire machine guns and rifles in-game.
Cleo Parkour v4
Tommy Vercetti is known to be a very athletic person in GTA Vice City. He runs marathons almost every other day and knows how to roll and duck. But, you will be surprised to hear that he can't even swim and sit down after all this activity. This is where this mod comes in. With that, Tommy will be able to swim on Vice City's beaches and also perform many parkour tricks. And, after all that activity, Tommy can now sit back on a bench and rest. Finally!
List of GTA Vice City Realistic Graphics Mods
Vice City Real Linear Graphics
The primary focus of this GTA Vice City mod is on the lighting of the game, which, by the way, usually gets overlooked in the graphics mods category.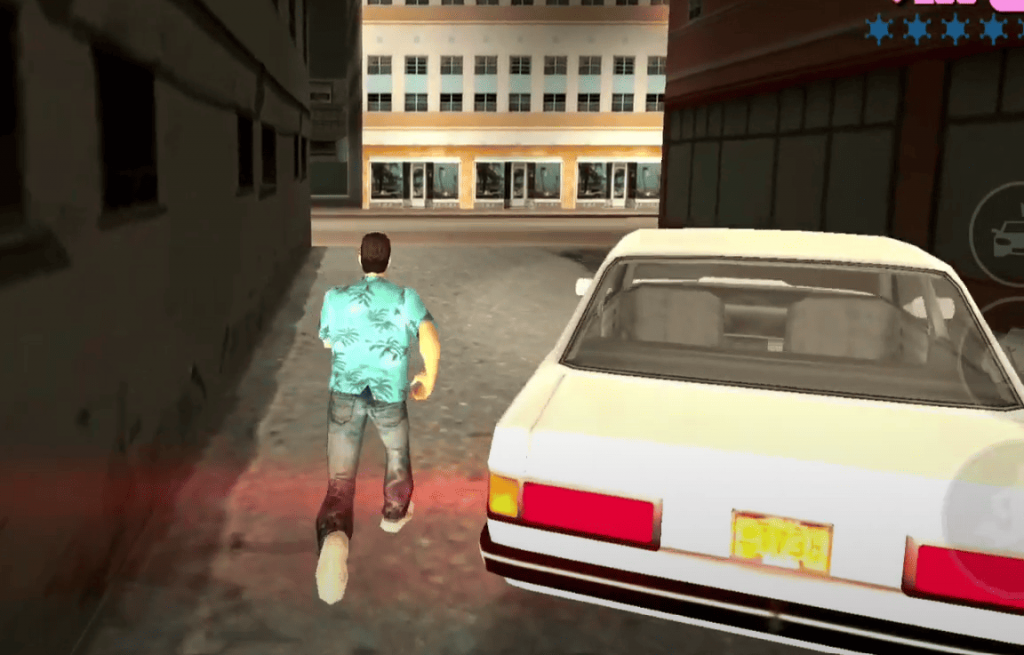 Many mods only focus on reflective surfaces, textures, and some individual assets, working with the lighting at least for a bit makes a huge difference in the visuals of the game. The Vice City Real Linear Graphics mod focuses on that precisely, working with the lighting, to make GTA Vice City look so much better, no matter what time of the day it is or perhaps what the weather is like.
Realistic Road, Pavement & Trees HQ HD
Good textures are what make the game look good, and that is surely the case with older, but still epic, games like GTA Vice City. What this mod does is help GTA Vice City seem fairly modern when it comes to the textures on its many assets such as pavements and trees.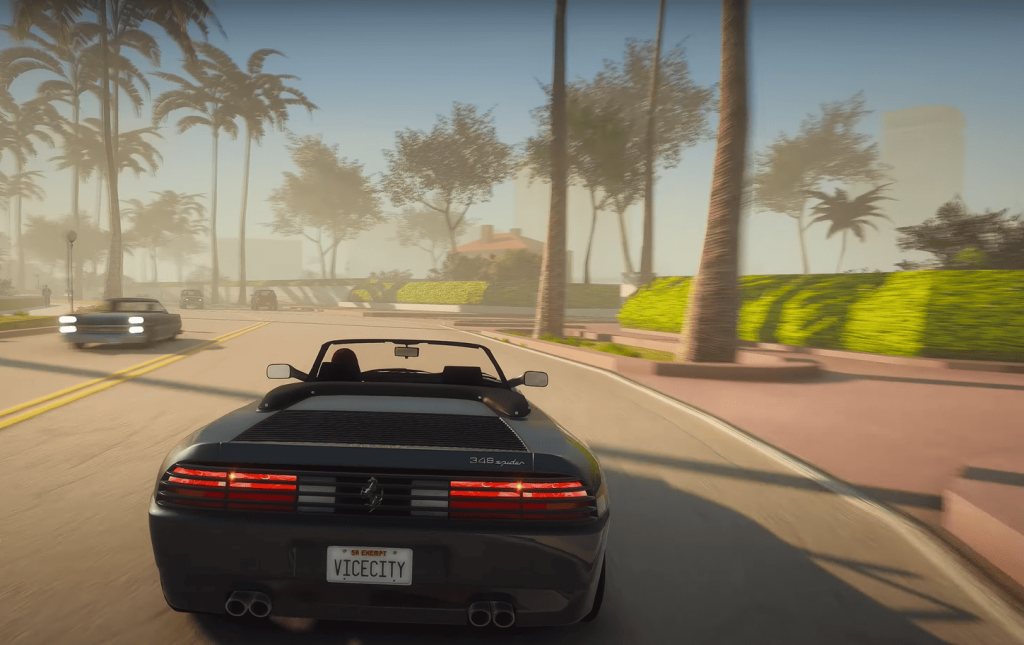 So, what that eventually provides to the player is that your focus can stay on the actual game, while not being distracted by low- resolution textures on some aspects of the game on the screen. This mod is perfect for lower-end machines, and even though it does not offer a complete overhaul, it is less taxing on a GPU, so it's worth a try.
GTA Vice City Remastered 1.4
It is worth mentioning that Rockstar Games haven't officially remastered Vice City, but the mere thought of it makes many fans happy. Because of that, though, the molding community has worked hard to make some hefty graphic mods to remaster the game as much as they can. When we talk about a complete remaster, GTA Vice City Remastered 1.4 mod is probably the closest to that.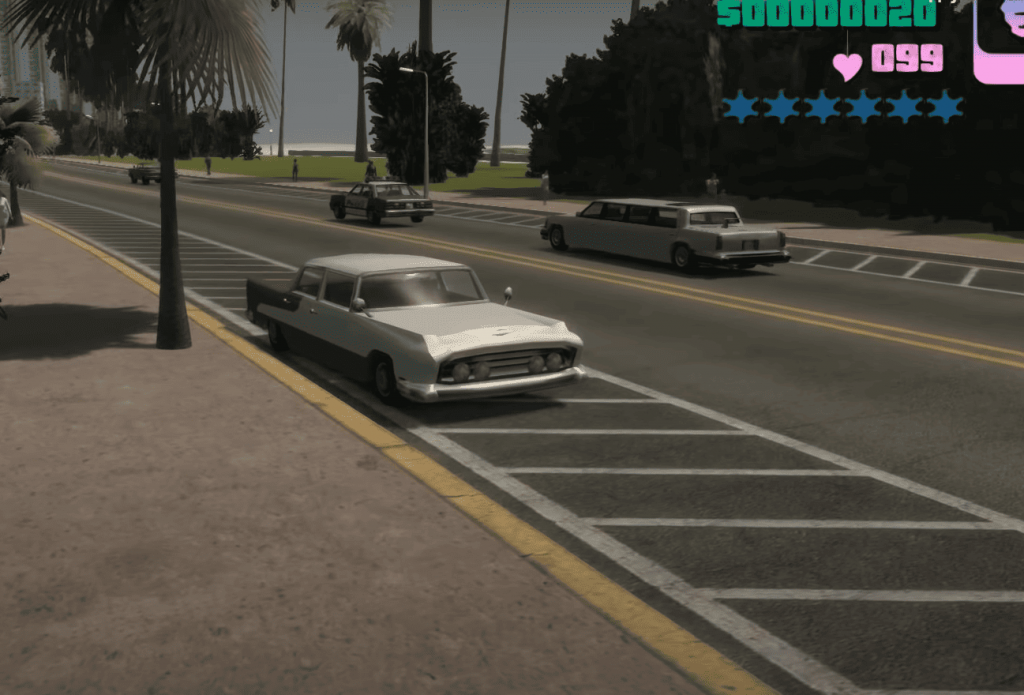 In this one, they have polished every asset, and also touched upon it so that it looks as great as it can. What they accomplished is that the 2004 title can compete with even a 2010 game. GTA Vice City Remastered 1.4 is an exceptionally well-made mod. With further modification, the mod has also been able to get some quality updates.
Related articles:
GTA Vice City: Definitive Edition
If you want an all-in-one fix that can deliver almost everything, without the need to waste time installing multiple mods, then GTA Vice City Definitive Edition is a worthy solution for you. This mod in Grand Theft Auto Vice City fixes many of the issues that still haunt the game, even after all this time since its release. Vice City will run better for you and look much better. The textures are greatly improved, you have support for gamepads too, and you can run the game at 60 FPS.
This mod by Qualcomm justifies its title and will enable you much smoother and long-awaited gameplay. You will find some great mods with cool features while scrolling through our list below, but GTA Vice City: Definitive Edition brings together many of them and some other tweaks.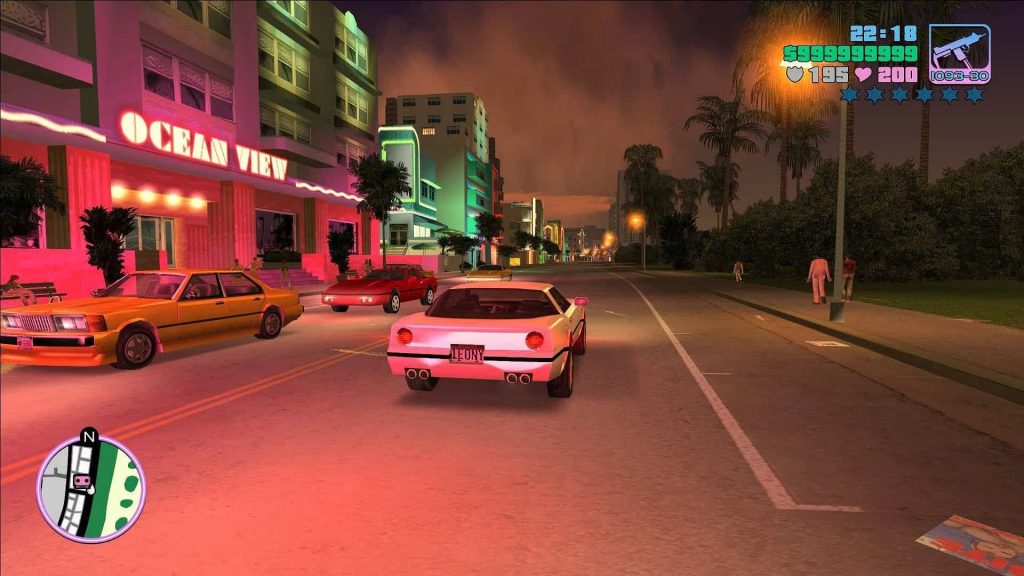 It also offers you the CLEO library, which can save you from a lot of annoying setups. If you are searching for a quick update to the game which will "resurrect" your Vice City and bring it into modern times at its full glory, this setting is for you.
GTA Vice City Final Remastered Edition
Regarding the remastered version of the GTA trilogy, there was a divisive reception from the fanbase. Players who are searching for a stabler and more realistic experience should try the Final Remastered Edition mod, while the official version works out the tiny flaws. The Final Remastered Edition has a collection of other mods inside its package, including more crisp visual effects, fewer bugs and game crashes, increased draw distance, etc.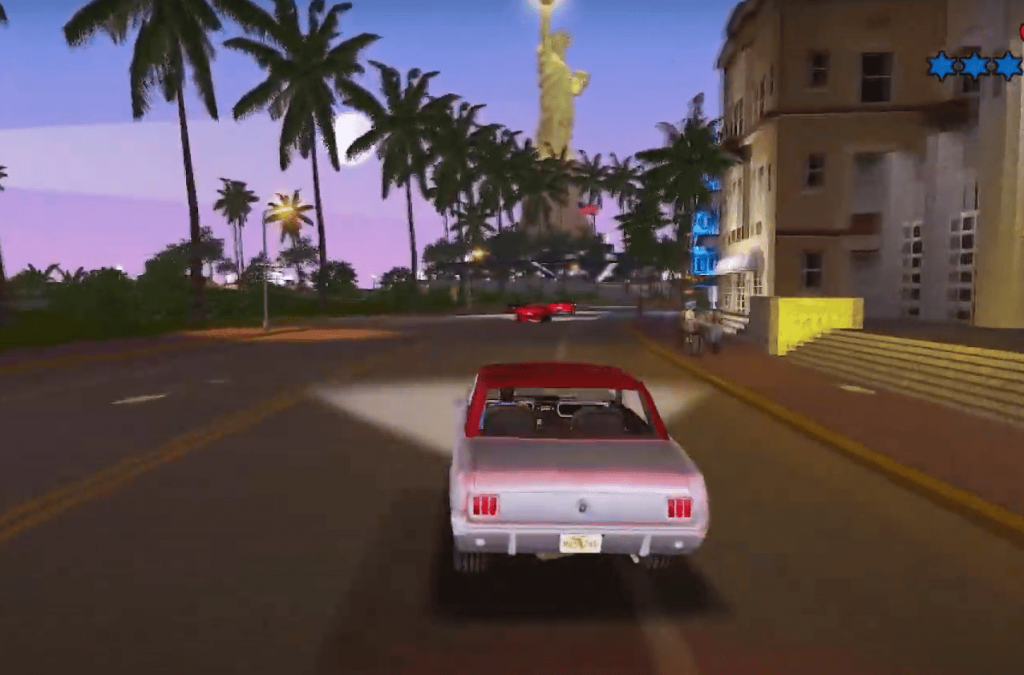 If you are thinking about trying the remastered trilogy, this GTA Vice City mod is perfect for you.
GTA Vice City HD Edition
Vice City HD Edition is a package deal that includes a great number of improvements. It focuses primarily on graphical enhancements while offering many minor mods under one big package. And you get realistic gameplay worth the effort.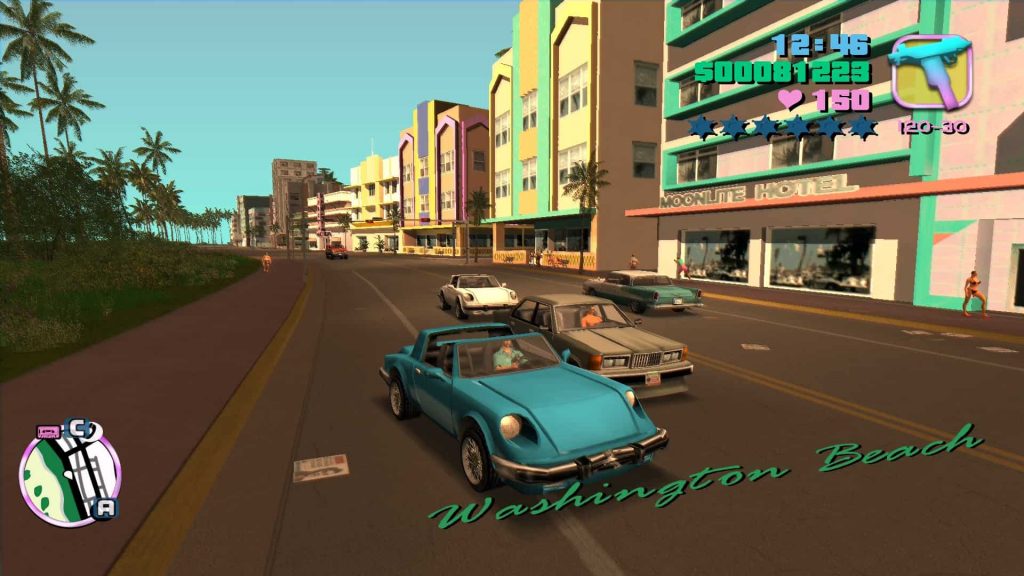 With this Vice City, mod players can rest assured that they will look at much sharper-looking cars and other vehicles, effects, icons, and interiors. Everything will look better on display, which is what you are searching for. Fans can feast their eyes on the game world's sharper-looking cars, icons, effects, and interiors. In short, everything on display will appear much better, which is always a plus.
There are many mods available for you to try, even more than the ones listed above. In the end, what matters is your own preference and what you want to be highlighted in the game. So, take your pick and enjoy your missions!