Whenever you play any League of Legends champions, with some, you'll have a higher advantage to win because of the current meta. So here we'll see the League of Legends' best champions you can currently play for all lanes!
Shen (Top Lane)
First off, we have Shen on this LoL tier list for the best champions. Riot Games have made Shen one of the best Top Lane League of Legends champions for some time, and it shows from his health, armour, and magic resist proficiencies. Not only can he keep up with himself as a solo champion, but his capabilities in team fights are limitless with his ultimate teleporting ability.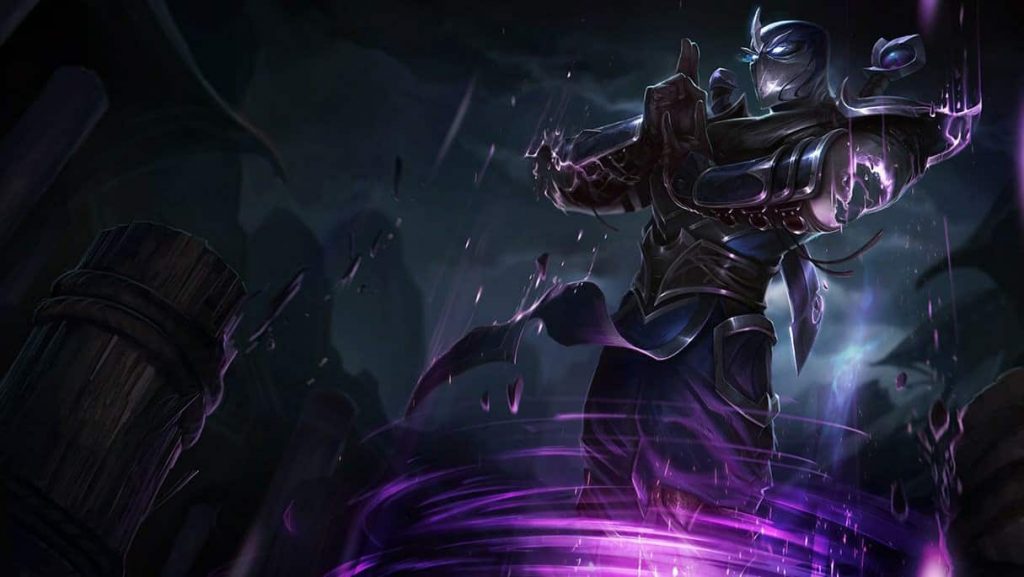 Whenever there's a team fight to be initiated, Shen can teleport to surprise enemies and help out. With it, he can save his teammates because of its shield. Shen's also a fierce lane opponent because he can initiate fights, keep himself alive, and get out of them. His supportive abilities, alongside the tanking capacity he brings, make Shen one of the best S-tier champions, so you'll definitely want to master him in gameplay!
Singed (Top Lane)
Next up on this LoL tier list for Top Lane, we have the undefeated champion over the years, Singed. In the current meta, Singed is mostly played with the use of proxy farming. Proxy farming is hard enough to pull off, especially in the early game, which makes Singed one of the harder agents to play.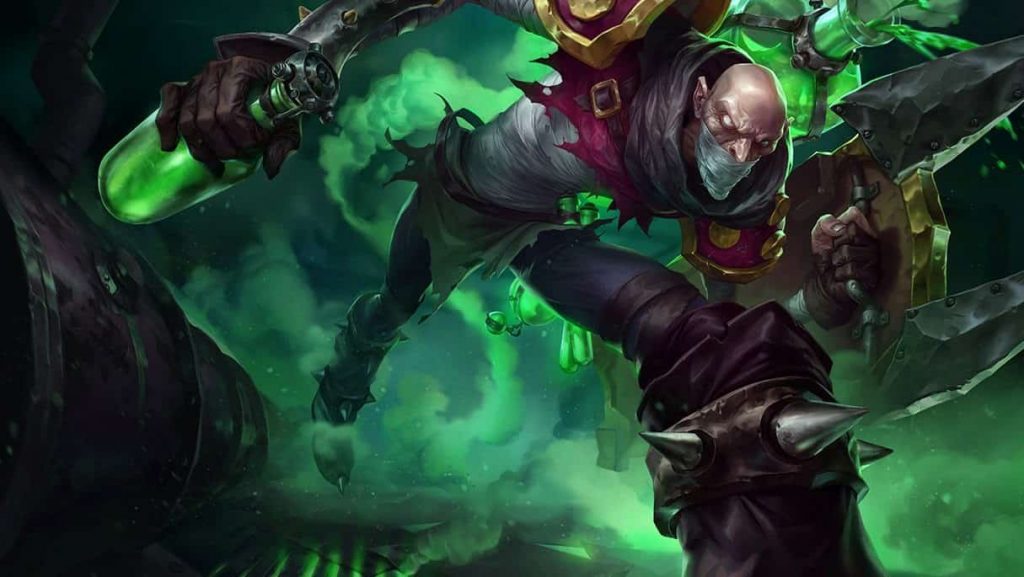 Tricking and mesmerizing the enemy target is what's Singed's speciality. So if you know your way around mobility and make the enemy champions chase after you, they'll get caught in your poison, and it's game over for them! The difficulty and high win rate combined with the capabilities of roaming, proxy farming, and traversing team fights is what makes Singed one of the best and Higher-tier champions currently in League of Legends.
Vex (Mid Lane)
Now we'll see the best champions on this LoL tier list for Mid Lane, starting with Vex. Most of the time, you won't be the star of the game playing Vex. But her potential to help out her teammates by starting team fights and disabling the enemy team, especially with the Fear crowd control effect, can be game-changing.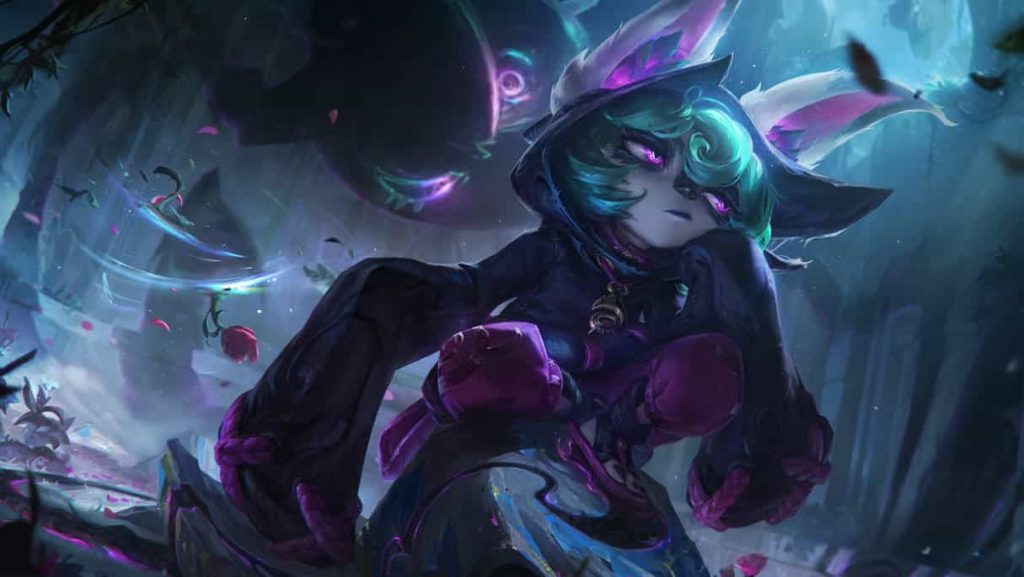 Vex's abilities are simple to learn and understand but hard to master. That mostly has to do with hitting timings correctly to get the enemies caught within your abilities' wraith. So if you want a Mid Lane champion with supportive capabilities, then Riot Games has done you a service by making Vex!
Swain (Mid Lane)
If you want to deal damage with solid magic abilities in the late game, then you'll definitely want to check out Swain. He always scores above-average win rates and is a solid pick throughout most ranks. There are bad sides to his gameplay mechanics, such as mobility, but if you learn how to work around them, you'll see why Swain has scored a place in this best of League of Legends tier list.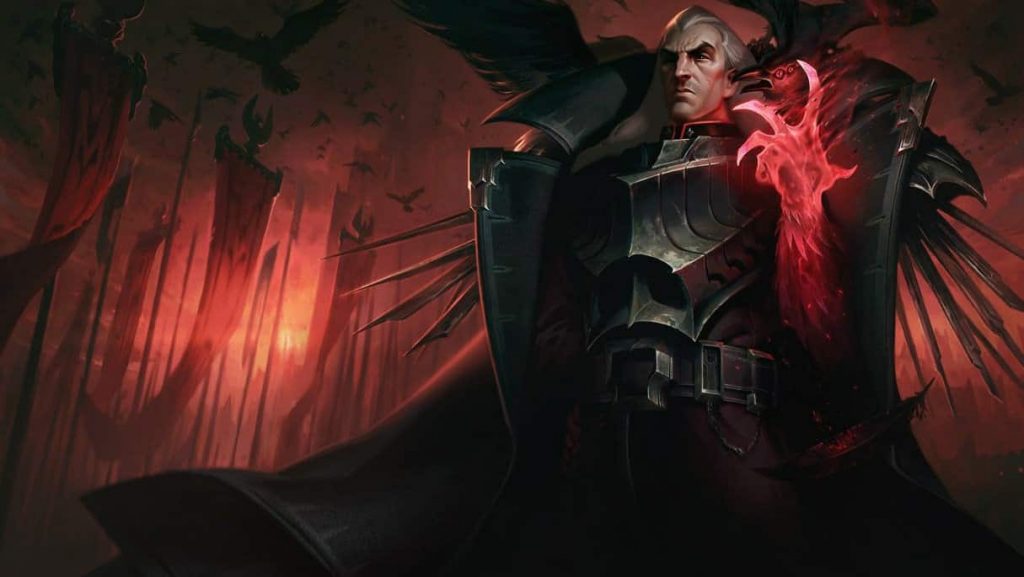 Swain's pretty good in Mid Lane because of how he can do massive damage to squishy low-health enemy champions that mostly get picked there. He also has great abilities for roaming around other lanes and causing a great amount of magic damage in team fights, so do keep that in mind!
Twitch (ADC Bot Lane)
Going forward into Bot Lane with fierce attack speed and attack damage on this tier list we have Twitch. He's always been an irritating champion dealing damage by a lot in the late game as easily as with his auto attacks, which is why he scores high in the best League of Legends champion tier lists. Twitch has high capabilities, but learning how to control his movements and mobility correctly is a key factor to getting the hang of one of the best League ranged champions.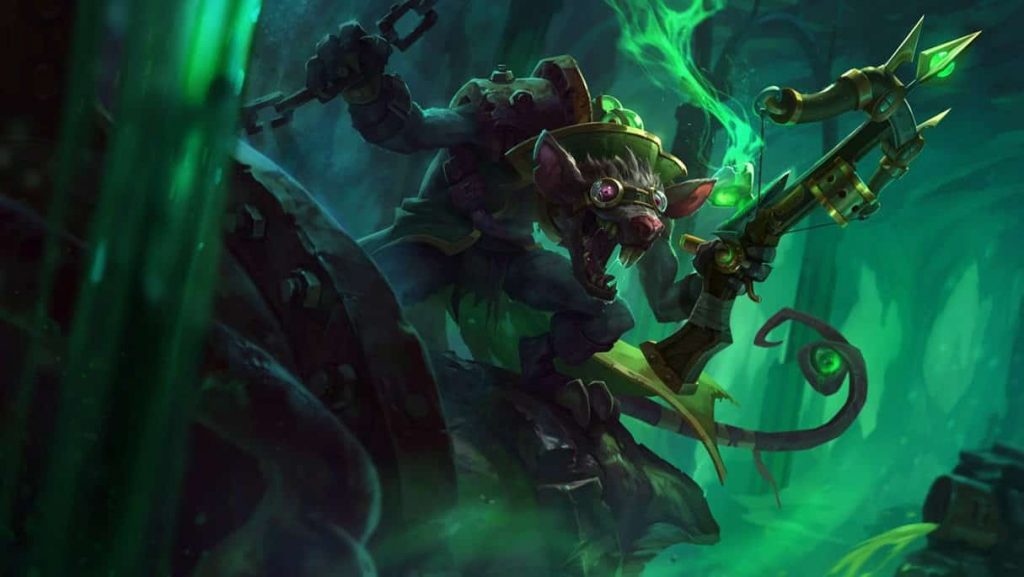 Unlike the previous champions we've checked out, Twitch is more oriented on scaling his damage output and attack speed to carry a team as a solo while making insane plays. So he doesn't bring something outstanding in a team fight. And because of his invisibility ability, roaming with Twitch can feel pretty good!
Nilah (ADC Bot Lane)
Another fierce melee ADC lane opponent we have on this tier list is Nilah. Although Nilah isn't all that powerful in the early game, with the right critical damage and attack speed items she can dominate the late game. That is if you keep up with her learning curve and master how to progress through a match with the right runes and summoner spells and use her damaging abilities properly.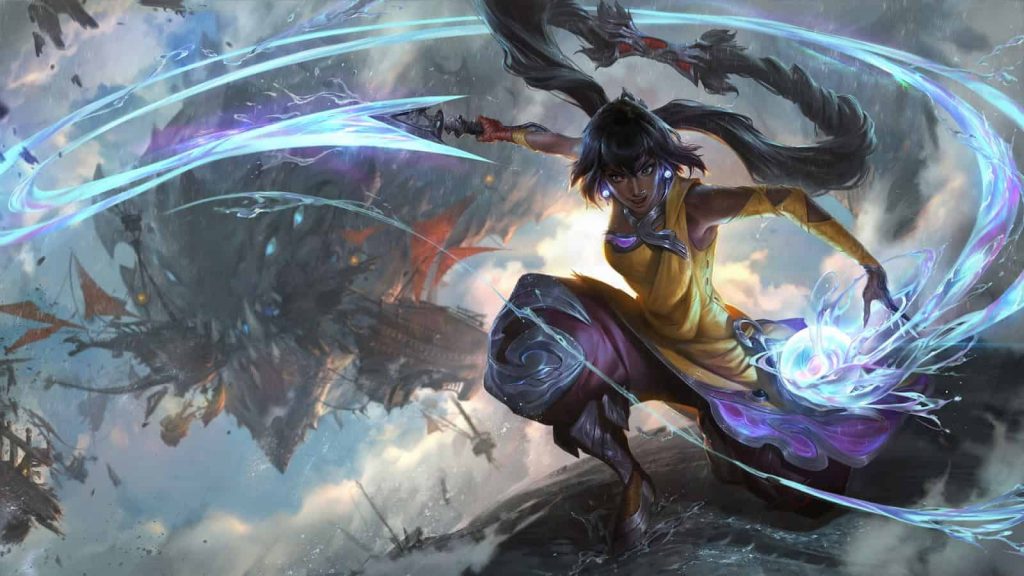 If played with the correct Bot Lane partner, Nilah can level up fast and heal better than the enemies because of her passive healing ability. Even with the disadvantage of her limited attack range, Nilah can be a beast with the right healing support partner and the correct defensive and trading play style with abilities and especially with auto attacks.
Related articles:
Janna (Support)
The previous ADC champions can conquer Summoner's Rift, but with the help of great Support champions, such as Janna, on this tier list. Janna is currently one of the best, if not the best Support champion in League of Legends. This can be seen with a quick look over her substantial high win rates and pick rates.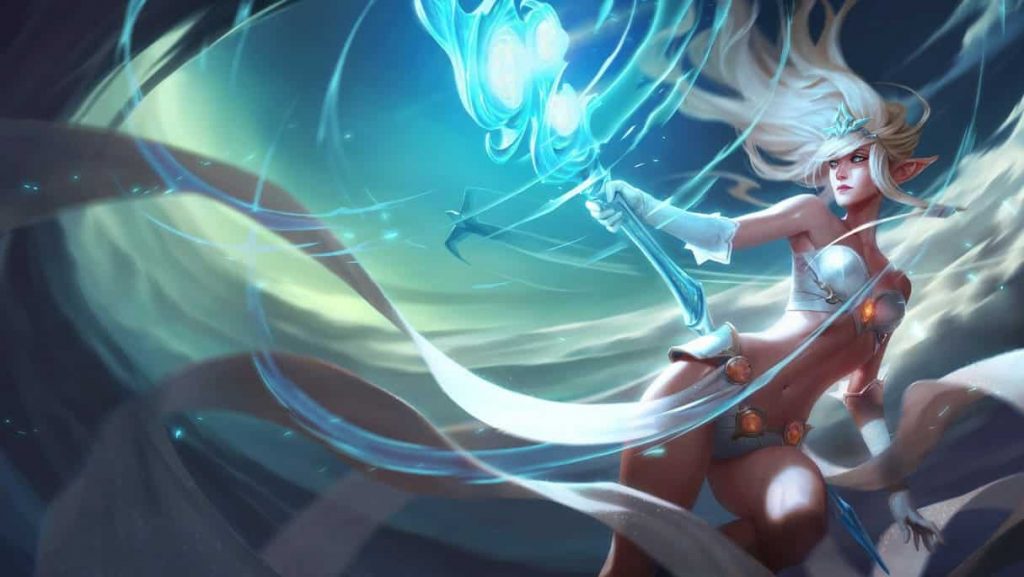 Janna is currently an excellent Support champion because of the mage-like and defensive capabilities Riot Games has given her. With this, Janna has become perfect by being able to shield her allies while knocking out the enemy champions.
Maokai (Support)
Getting on with the support champions on this tier list, we have Maokai. He has great crowd control, which can give the ADC many opportunities in the early stages of a match. And in the late game, this crowd control can be really helpful within team fights.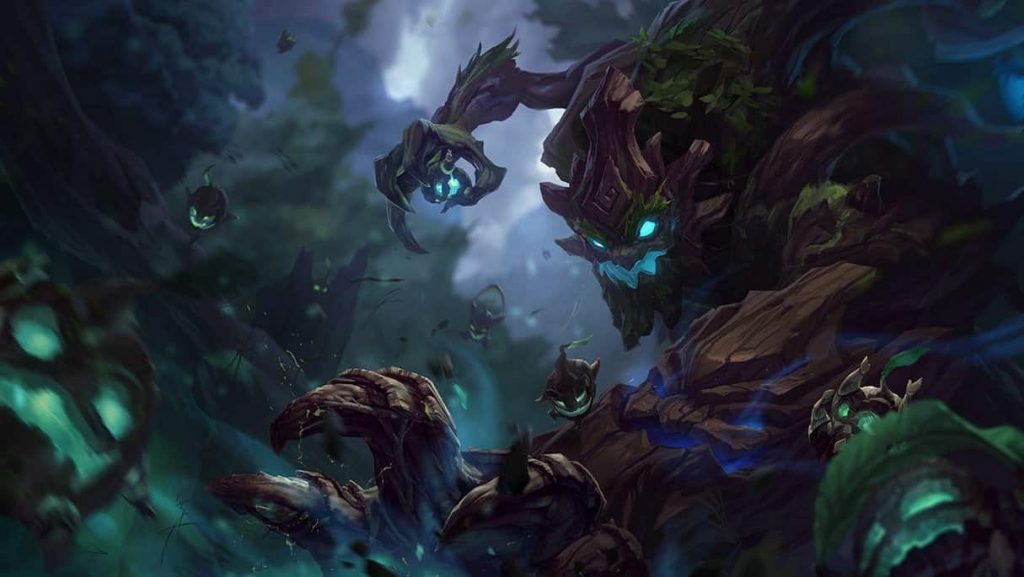 One thing that Riot Games has left us scared of with Maokai is his tree saplings. As a support champion, these are excellent for getting control of the bushes. So you can see why Maokai is considered one of the best Support champions in League of Legends with all of his ways of stopping an enemy team right in their tracks.
Fiddlesticks (Jungler)
The last role for this best champions tier list we'll see is for Junglers, and to begin with, we have the fearsome Fiddlesticks. With the right summoner spells and items, he can be a force to be reckoned with. That's simply because of how high his damage output can be combined with his meddlesome ways of disabling enemy champions.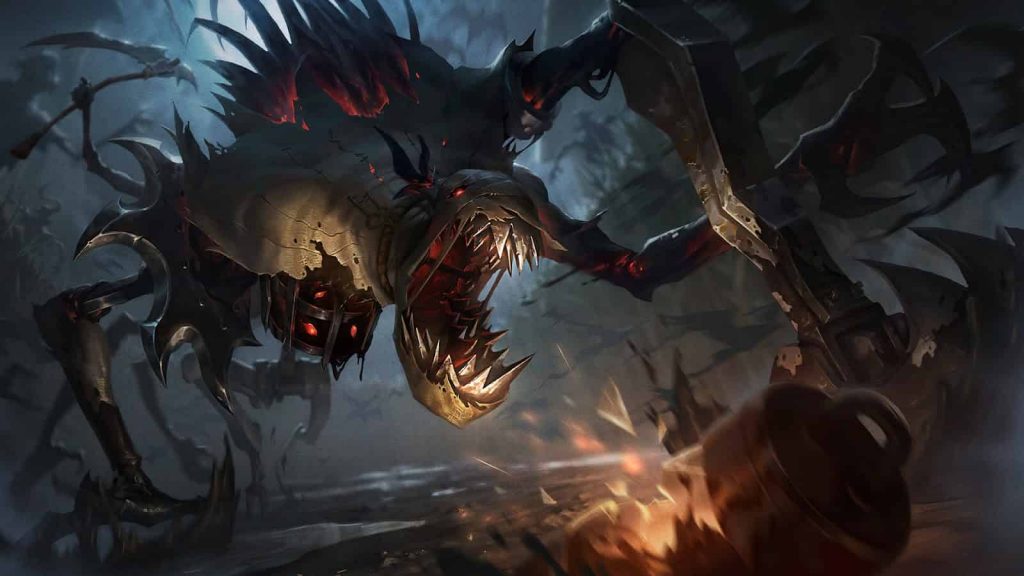 Fiddlesticks can easily manage the jungle monsters with abilities and basic attacks from the beginning. Deeper in a match, they'll become an even easier target for him. Apart from that, he can also easily gank lanes and be very useful in team fights with his AoE damage abilities and multiple CC options. That's why Fiddlesticks is currently a great Jungler, with an increase in his win rate and pick rate as well.
Rammus (Jungler)
And the last champion out of the best ones we'll see here is Rammus as a Jungler. Much like the previous champion, Rammus has also seen an increase in his win rate lately. That's because of how he can gank a lane out of nowhere and be a fierce foe with his Tank capabilities. Rammus can clear jungle camps with his Smite of his summoner spells at the beginning of the match and be armour for the whole team later in the match. The amount of incoming damage he can take is phenomenal!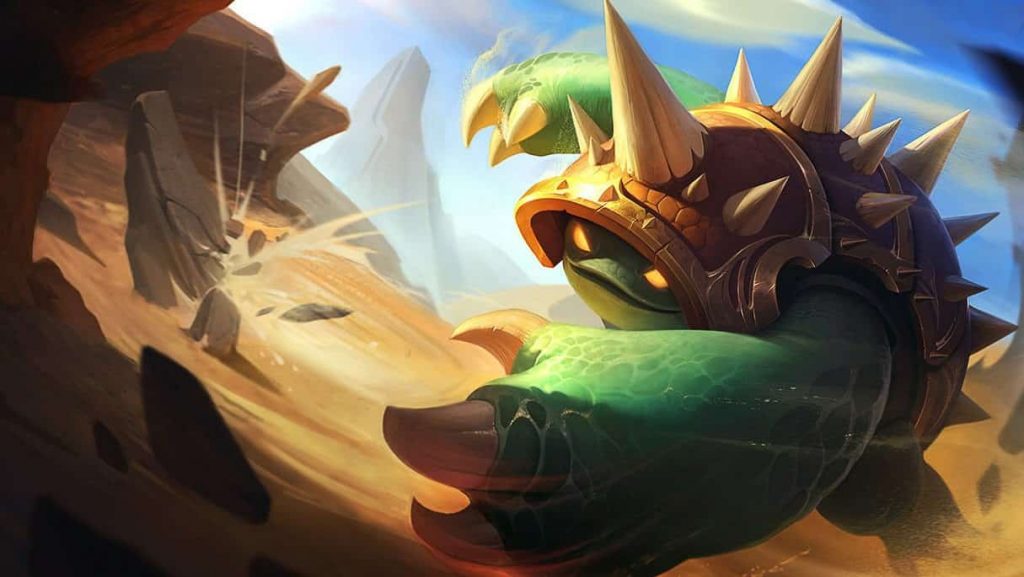 That's it for the best League of Legends champions you can play right now. You can choose from massive damage dealers to Tank damage takers unlike any other for any role. Nevertheless, make sure you respect your teammates, and in that case, any League of Legends champion can have a major impact on winning a game!