Some players simply don't have the cash and funds to get League skins and cosmetics. That's where Riot Games came in strong, introducing events in League of Legends. Albeit free loot, these events can often confuse how you can finish them, see and receive the rewards. So let's go ahead and check out everything you need to know about any League of Legends event alongside its pass!
What are League of Legends Events?
Basically, Riot Games likes to celebrate the release of new skin lines or real-life events such as the Worlds tournament. So they release in-game events full of loot and rewards for them. Each event is unique to its own, but it boils down to 1 simple concept: playing matches to complete a given set of quests to reach those rewards.
There are multiple ways one League event can play out. The most popular of which is through their tokens or coins system. In these types of events, you'll be given a set of normal, daily, or weekly missions where once you complete them, you'll gain a set amount of coins or tokens defined for it. Then usually, when you click on the token in the Loot tab of your LoL client, you'll be able to redeem those tokens for the event rewards, which can range from special skins, champion shards, summoner icons, chromas, etc.
These events come alongside an event pass which boosts the progress of your token-gathering journey. The pass usually costs around 1650 RP; with it, you'll be guaranteed special missions, more coins, special rewards, and much more. But this doesn't serve as a means to unlock the whole event for money, but rather as a helper to ease the grind off a little. So if you have to put in the time anyway, how should you go along completing these events?
How to Complete League of Legends Events
Farming tokens to gather the rewards can range from one event to another. We mentioned the usual way it goes above, which is where you get the tokens directly from in-game missions. Another way events can play out is through a Battle Pass system. The Battle Pass is divided into tiers, where each tier has its special reward, like tokens and other loot. Every tier is completed by gathering Experience Points (XP).
Related articles:
To do these types of events, you'll be finishing the quests and missions to gather XP and progress through the Battle Pass tiers. Because of the premium pass, though, most Battle Pass tiers are locked behind its paywall, but there are free ones for players who don't want to pay a dime.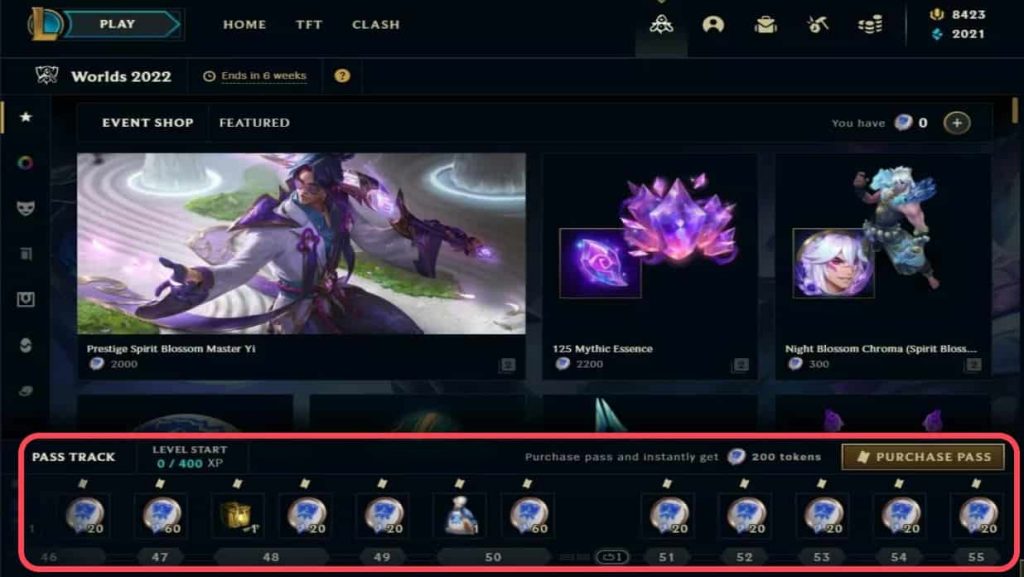 Another way an event can play out is through capsules. In them, you'll have to open a specific capsule a set amount of times to receive special loot. So the more times you open the capsule, you'll get more loot. Most of the time, with Capsule events, you'll have to purchase them without having the option of obtaining them for free.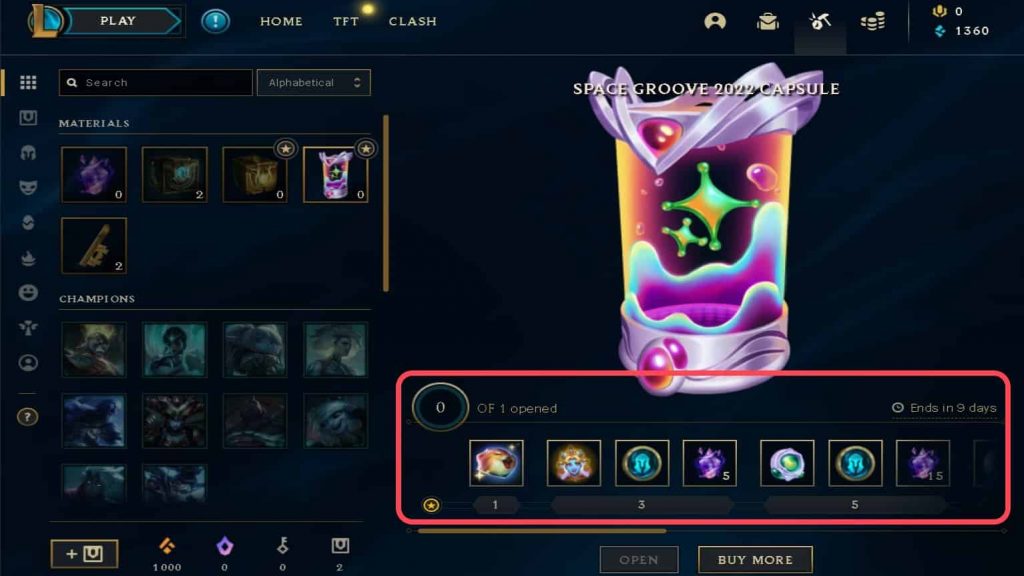 As you can see, these events follow the same pattern where if you want to ease the grinding and more loot, you must make a purchase of capsules or the pass Riot is selling. Though, why throw money at League when you can get the pass for free?