League of Legends players occasionally might feel the urge to take a break and try out something a bit different now and then. After all, there is only a limited number of mental and physical resources someone can put into Riot Games' best creation, even if it has different game modes. 
If you feel you need to pause your League adventures for a while and try out your luck in something else for once, we've compiled a list of the top League of Legends-like games.
Top League Of Legends Like Games
While some of these games are very similar to League of Legends in how they are played and the core mechanics of the game, others are games that League of Legends players enjoys playing as a complement to the game itself. So while most of these games will have taken clear inspiration from what Riot Games did with League of Legends, all of them will be a fun time regardless.
1. Smite
Released in 2014, Smite introduced a relatively newer aspect to MOBA (multiplayer online battle arena) i.e. third-person mode. While popular games like League and Dota used a top-down view, Smite came in exclusively with a third-person view.  It's free-to-play, and the combat is very fast-paced. The lore centers around Godly myths.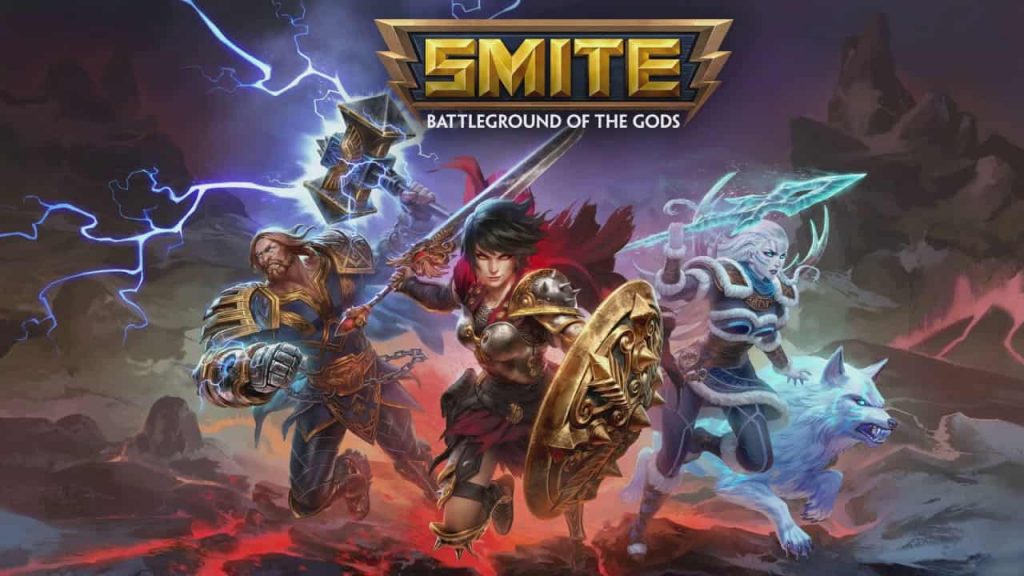 Players have the option to choose from an extensive roster of gods and goddesses based on Greek, Norse, and Egyptian mythology, etc. You'll have to slay jungle camps, spend hours farming lanes, and upgrade your abilities. This free-to-play game is very similar to League, where you can spend your in-game currency on different skins, with the option to unlock all current characters simultaneously. 
Another aspect that separates Smite from games like League of Legends is its multiple game modes. Players can select between Summoners Rift, which is the basic 5v5 brawl mode, or a 1v1 jousting mode. Other than that, the game also offers Domination and a Random god selection mode. Overall, players have access to a lot of variety when it comes to gameplay, which is an area where we see many other popular MOBA games lacking. 
2. DOTA 2
One of the most popular MOBAs of this era, Defence Of The Ancients (or DOTA) 2, has long been considered the top competitor for League of Legends. DOTA 2 is quite similar to League of Legends with its third-person perspective and free-to-play model with microtransactions involved.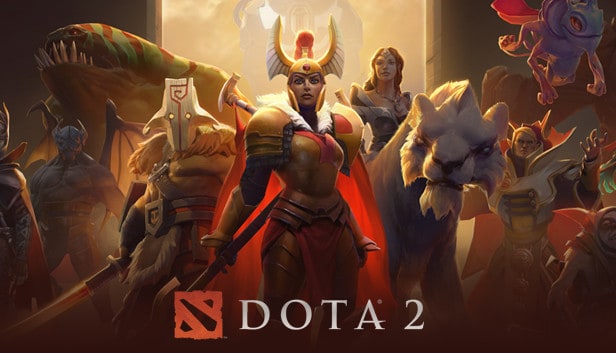 The primary difference between League of Legends and DOTA is that the former is much more fast-paced as compared to the latter. DOTA 2 has a massive pool of Heroes, ranging from violent brutes and sly rogues to immensely powerful magical tacticians.
The game offers a lot of diversity in its character roster with regard to gameplay. The slower pace of DOTA 2 encourages more 1v1 close-ups leading to highly distinctive character abilities and traits. The combat is also more detailed and generally lasts a bit longer as compared to League. 
The game also provides a built-in voice chat, enabling players to communicate freely while playing the game. DOTA 2 has a huge player base and is one of the top most streamed games on Twitch. Overall, the game offers an excellent experience for anyone looking to get their mind off League for a while. Who knows, you might get more hooked up with DOTA 2 than you'd have expected.
3. PlayerUnknown's Battlegrounds(PUBG)
Released in 2017, PlayerUnknown's Battlegrounds, or PUBG, made its mark in the Battle Royale world soon after it was launched. Right from the start, the game rapidly saw an increase in its player base and gained immense popularity. Today, it is one of the most-played Battle Royale titles to have ever existed, even though it isn't free to play.
The game is loosely based on the movie, 'Battle Royale'. 100 player are airdropped on a remote island and put up against one another. These players are now engaged in a fight for survival. You will have to collect guns, ammunition, and other resources and use them for hunting down other players.
You must constantly watch your back as someone is tracking you, ready to take you down. The goal is to be the last one standing, beating all other players on the island. The game is based on a free-to-play model and contains microtransactions that can be carried on to obtain better skins and resources.
All in all, the game is highly addictive and fun to play. It might take some time to get a hold of it when you start, but if you remain consistent, your efforts will pay off when you get your first win. 
4. Vainglory
Vainglory is a popular free-to-play MOBA game available to play on Android and IOS platforms. The game offers its players 5v5 and 3v3 game modes alongside other modes like Rumble and Blitz. Everything from the controls to the visuals is perfectly optimized for mobile devices, and the game feels extremely satisfying to play.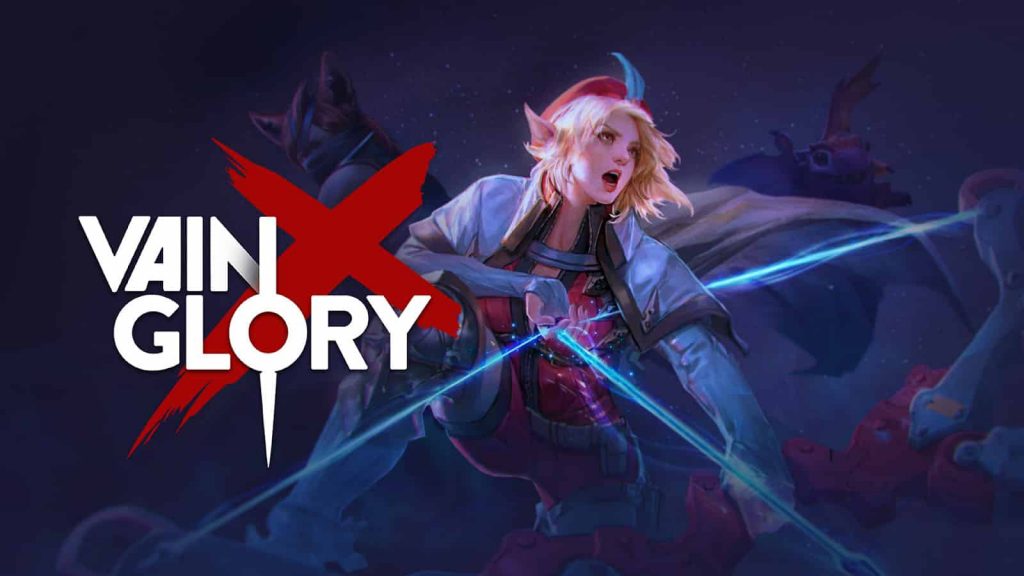 The game has a relatively steep learning curve, especially difficult for those who haven't played many MOBA games before. However, Veterans of the genre shouldn't have a lot of problems with the game. Vainglory can be considered a relatively simpler version of League with very short matches and simpler controls, especially when compared to other games. Overall, the game gives a premium mobile experience that you should definitely try out. 
5. Heroes of the Storm
Released by Blizzard Entertainment in 2015, Heroes of the Storm is a type of crossover MOBA game that features characters from different Blizzard games.
Apart from the gameplay, the most exciting thing about Heroes of the Storm is its impressive roster, featuring characters from games like World of Warcraft, Diablo, Starcraft, etc. So, long-time Blizzard fans will have a lot of fun playing with their favorite champions.
The gameplay is very fast-paced and the matches usually don't last that long. Heroes of the Storm is also distinctive in its feature that it does not contain any gold or currency. You'll be able to choose from a list of abilities or upgrade your current ones through a leveling system known as the talent system.
The game is much smoother and more efficient compared to League of Legends, so the entry barrier isn't that high. The map also contains different activities and game modes for you to try out, enabling you to farm the XP that the team shares.  Overall, the game is entertaining to play and gives an excellent feel gameplay-wise. It's highly recommended that you try it out. 
Related articles:
6. Paladins
A highly addictive free-to-play MOBA that is filled to the brim with action, Paladins is the type of first-person shooter to keep you hooked on it for hours on end.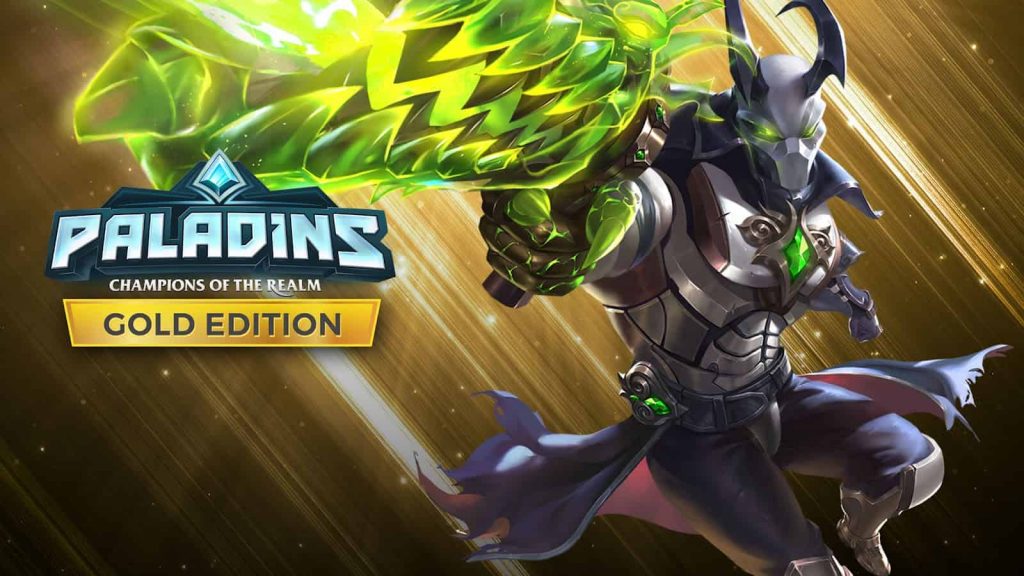 Players can select their characters from a vast roster of champions that can be customized according to one's own liking. You can choose their abilities and then match the line-up accordingly.  The champions are basically divided into four distinct categories i.e. Front Liners, Damage, Support, and Flank. The primary goal is to minimize the casualties which result from an ongoing conflict between two factions. 
The is a free-to-play game and consistently receives new features and updates, with more champions being added to the roster. The game has pulled huge numbers on Steam and Twitch and is among the more popular MOBA options. 
7. Prime World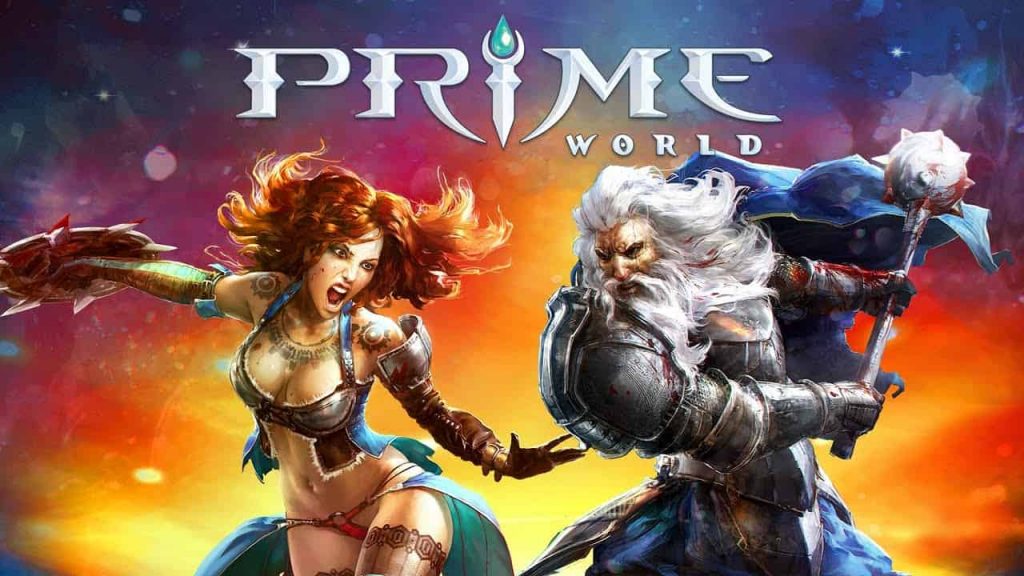 Another game with customizable heroes and abilities, Prime World gives an experience like none other. RPG elements can clearly be seen incorporated into the game, a major aspect of which is hero development. The game provides a unique experience for a MOBA and has a dedicated community that keeps the game vibrant and full of zest.
The story revolves around two warring factions, the Dokht Imperium and the Keepers of Adornia. The two groups fight for a unique resource known only as 'Prime.' How good you are with your champions will ultimately decide the fate of the war and which faction will get access to Prime. 
The game basically offers around 8 game modes, and the most popular of those are probably the 4v4 and 3v3 game matches. The game is based on a free-to-play model like many of the other MOBAs we mentioned earlier. Overall, the game has certain DOTA-style elements but is quite different from it in many areas. You should try it out at least once to get a taste of it.
8. Arena of Valor
Released in 2016 by the makers of PUBG, Tencent's Arena of Valor was at one time the highest-grossing mobile title in the world. The game was also released on the Nintendo Switch and gained quite a bit of popularity on the platform. The goal is to basically take down the opposing team's core by making your way through various enemy towers and grunts. The gameplay is quite similar to League of Legends and Heroes of the Storm in many regards. 
The primary game mode is a 5v5 match known as the Grand Battle, which has elements in many MOBA games. Or in the case of the Nintendo Switch, being the only MOBA on the platform. Other than that, you have game modes like Valley Skirmish, a shorter mode that is essentially a 3v3 battle with much fewer enemy towers to take care of. In addition to these, Solo Clash and Abyssal Clash are other game modes that the game provides.
The game offers a third-person perspective and is the definition of the standard free-to-play MOBA. You shouldn't have a lot of trouble playing it if you have experience with League or DOTA.
9. Ace of Arenas
Mobile MOBAs have been rapidly seeing an increase in their popularity due to the quality that they provide. Ace of Arenas is another such game, that provides an excellent mobile experience with its smooth gameplay and good-quality visuals.  The game will start off with a series of tutorial battles that will enable you to learn all the different techniques and strategies involved in combat. The game's primary mode is a 5v5 battle consisting of three lanes and bases for your team and enemy.

The gameplay is relatively standard in the MOBA genre, but being on mobile, the game does not compromise on any aspect with regard to quality. In addition to that, the graphics are excellent for a mobile MOBA, the map is incredibly detailed and the character designs are second to none.
10. Super Monday Night Combat
Super Night Monday Combat, or SMNC, is a third-person MOBA similar to League gameplay. The players will control champions known as Pros. These 'pros' have the singular task of reaching and annihilating the opposition's base, referred to as the Moneyball.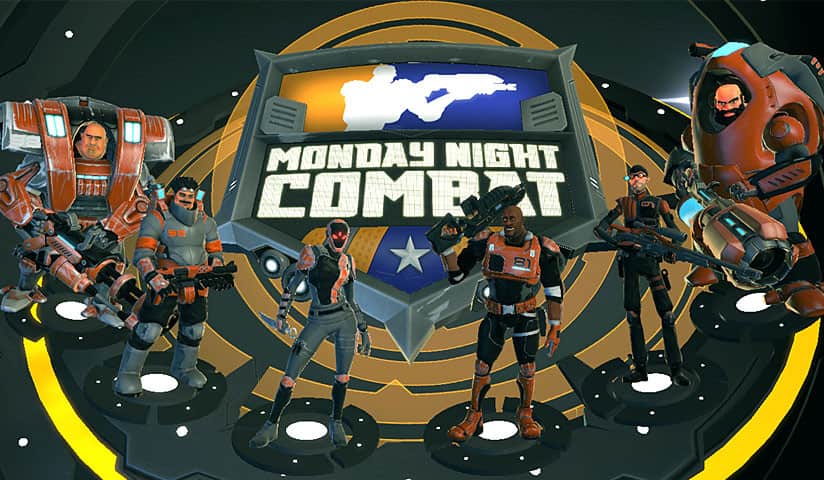 The game also offers a built-in Survival mode in which your team has to defend your base from waves of enemies. It is an excellent game to play with friends; if you have at least 10 people willing to play, you will never run out of fun.  The battle is fast-paced and fun to engage in, and the visuals aren't too bad, either. Overall, the game can serve as a nice break from League.