What brings the characters life of the champions in League of Legends are the voice actors. And as of right now, there are currently 163 League of Legends champions, meaning there are well over 160 voice actors, including special voice-over effects for skins, different languages, and such.
So here we'll check out 5 iconic champions with some facts about their compelling voice actors alongside all of the English voice actors for League of Legends champions!
Iconic League of Legends Champion Voice Actors
Teemo
One of the most iconic and nerve-racking champions in League of Legends has to be Teemo. And the thing about him is that Riot Games withheld the information for the original voice actor due to their own personal reasons.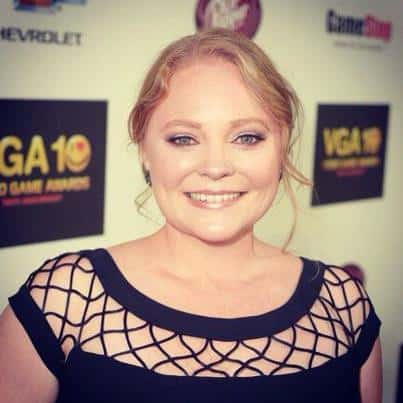 What we know now is Melissa Hutchison is the voice actor behind some Teemo skins like the Omega Squad and Space Groove. But even if a player makes you angry playing Teemo with one of these skins, don't share hate for the voice actor. Instead, share the love for how well Teemo's character is portrayed!
Yasuo
Another iconic champion that gets players angry, especially in low ranks, is Yasuo with the voice actor behind him is Liam O'Brien. If you're a fan of anime, then you'll instantly lose any hate over Yasuo and the voice actor, as Liam O'Brien has honorable performances like in Naruto as Gaara and Bleach as Jushiro Ukitake!
Though if you're not a fan of anime, that's okay as well because Liam O'Brien has voice-acted in many other video games as well. These include voice lines in GTA V, Mad Max, Fallout 76, and a lot more.
Lee Sin
Lee Sin has remained a stable Jungle champion for hitting clips in League of Legends, and the current voice actor behind him is Feodor Chin. The interesting fact here is that Lee Sin actually had a voice actor change, with the original one being Vic Mignogna.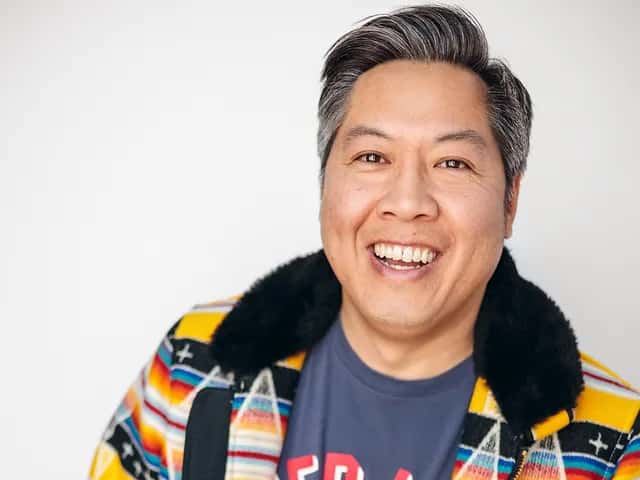 Because of allegations against Vic Mignogna, the voice acting cast got changed, and Lee Sin got Feodor Chin behind him. And you may find Feodor Chin's voice familiar, as he has voiced Zenyatta in Overwatch!
Jinx
Jinx as a champion had a lot of popularity but gained even more with the release of the Arcane series. So the voice actor for Jinx in the game is Sarah Anne Williams, while in the Arcane series, she was voiced by Ella Purnell!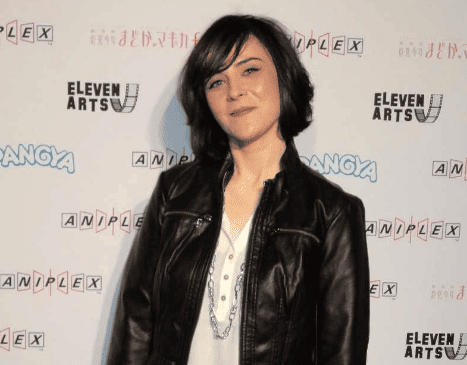 Some fans got confused, thinking the voice actor was the same between the series and League of Legends, but that doesn't seem to be the case. As for Sarah Williams, you may recognize her voice in games like Street Fighter 5 as Santamu, and in anime like Hunter × Hunter as Neferpitou.
Rammus and Blitzcrank
Lastly, one of the most iconic voice lines in League of Legends comes from Rammus, and they're provided by Duncan Watt. And all Rammus says in the game is "OK" and a bunch of grunting noises! And that's what has embedded Duncan Watt as a legendary voice actor in League of Legends.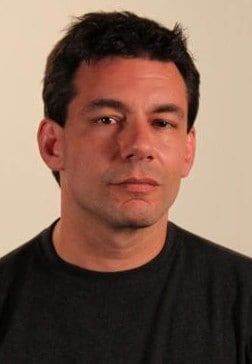 Although Duncan Watt voices Rammus, he's also a voice actor for Blitzcrank. This is nothing different for Riot Games, as they've had one actor for multiple champions, which we'll check out below.
Related articles:
All League of Legends Voice Actors for Champions
With their voice lines, the iconic champions above have definitely left a trace in the community. But there are a lot more, so below we'll see the rest of the known full cast of champion voice actors for League of Legends in alphabetical order:
Champion
Voice Actor
Aatrox
Ramon Tikaram
Ahri
Laura Post
Akali
Krizia Bajos
Akshan
Sunil Malhotra
Alistar
Harlan Hogan
Ammumu and Annie
Cristina Milizia
Aphelios
Riot Sound Designer for Champion, and Tania Gunadi for Alune
Ashe
Melissa Hutchison
Aurelion Sol
Neil Kaplan
Azir
Travis Willingham
Bard
Sounds created by by Riot "Utora" and Sebastien "Chemicalseb" Najand
Bel'Veth
Anoush NeVart
Braum
JB Blanc
Caitlyn
Kirsten Potter
Camille
Emily O'Brien
Cassiopeia
Karen Strassman
Corki
Voice Actor only known as "Ralph"
Darius
Chuck Kourouklis
Diana
Nicole Oliver
Dr. Mundo
Armen Taylor
Draven
Erik Braa
Ekko
Antony Del Rio
Elise
Sydney Rainin-Smith
Evelynn
Mara Junot
Ezreal
Daniel Amerman
Fiddlesticks
Kellen Goff
Fiora
Karen Strassman
Fizz
Philece Sampler
Galio
Josh Petersdorf
Gangplank
Matthew Mercer
Garen
Jamieson Price
Gnar
Mini Version: Dorothy Fahn
Mega Version: Lucien Dodge
Gragas
J.S. Gilbert
Graves
Kyle Hebert
Gwen
Abby Trott
Hecarim
Scott McNeil
Heimerdinger
Dennis Collins Johnson
Illaoi
Rolonda Watts
Irelia
Cherami Leigh
Ivern
David Lodge
Janna
Erin Fitzgerald
Jarvan IV
Kyle Hebert
Jax
Erik Braa
Jayce
Trevor Devall
Jhin
Quinton Flynn
Kai'sa
Natasha Loring
Kalista
Misty Lee
Karma
Rashida Clendening
Kassadin
Adam Harrington
Katarina
Tara Platt
Kayle
Zehra Fazal
Kayn
Champion: Robbie Daymond
Rhaast: Sam A. Mowry
Kennen
Philece Sampler
Kindred
Lamb: Marcella Lentz-Pope
Wolf: Matthew Mercer
Kled
Spike Spencer
Kog'Maw
Patrick Seitz
K'Sante
DeObia Oparei
LeBlanc
Carrie Keranen
Leona
Wendee Lee
Lillia
Holly Earl
Lissandra
Tess Masters
Lucian
Patrick Seitz and TJ Storm
Lulu
Faye Mata
Lux
Carrie Keranen
Malzahar
Vic Mignogna
Maokai
Jay Preston
Master Yi
Micha Berman
Miss Fortune
Previous unknown, current speculated to be Laura Bailey
Mordekaiser
Fred Tatasciore
Morgana
Erica Lindbeck
Nami
Cassandra Lee Morris
Nasus
Erik Todd Dellums
Neeko
Flora Paulita
Nidalee
Kelly Fosdahl Burge
Nilah
Sandra Saad
Nocturne
Jason Wishnov
Nunu and Willump
Nunu: Lucas Jaye
Willump: Generated
Orianna
Heath Pennington
Ornn
Matthew Waterson
Pantheon
George Georgiou
Poppy
Kate Higgins
Pyke
Darien Sills-Evans
Qiyana
Montse Hernandez
Quinn
Lauren Mayhew
Rakan
Ronan Summers
Rell
Laya DeLeon Hayes
Renata
Debra Wilson
Renekton
Patrick Seitz
Rengar
Jason Simpson
Riven
Cristina Valenzuela
Rumble
Ari Rubin
Ryze
Dave B. Mitchell
Samira
Emily O'Brien
Sejuani
Nicki Burke
Senna
Cynthia Kaye McWilliams
Seraphine
Michele Panu
Sett
Xander Mobus
Shaco
Adam Harrington
Shen
Keith Silverstein
Shyvana
Karen Strassman
Sion
Scott McNeil
Sivir
Alexa Kahn
Skarner
David Lodge
Sona
Erin Fitzgerald
Soraka
Lisa Lindsley
Swain
James Faulkner
Sylas
Fergus O'Donnell
Tahm Kench
Pat Duke
Taliyah
Erica Lindbeck
Talon
Travis Willingham
Taric
Yuri Lowenthal
Thresh
Mark Oliver
Tristana
Elspeth Eastman
Trundle
Joshua Tomar
Tryndamere
Brian Sommer
Twisted Fate
Owen Thomas
Twitch
Doug Boyd
Udyr
Sean Rohani
Urgot
Paul M. Guyet
Varus
Gavin Hammon
Vayne
Nika Futterman, further some skins would be voiced by Alexa Kahn
Veigar
Bob Beal
Vex
Jeannie Tirado
Vel'Koz
Erik Braa
Vi
Cia Court
Viego
Sean Teale
Viktor
Owen Thomas
Vladimir
Kevin M. Connolly
Volibear
David Sobolov
Wukong
Spike Spencer
Xayah
Laila Pyne
Xerath
Michael McConnohie
Xin Zhao
Richard Epcar
Yone
Noshir Dalal
Yorick
Daniel Riordan
Yuumi
Cassandra Lee Morris
Zed
Donny Lucas
Zeri
Vanille Velasquez
Ziggs
Alessandro Juliani
Zoe
Erica Lindbeck
Zyra
Karen Strassman