In this article, you will discover practical strategies to grow your Dogecoin holdings, ensuring you make the most out of your crypto earnings. And most importantly, you won't need to mine DOGE or invest your money with it, since these methods will require you to do tasks or other things in return. Get ready to dive into the world of Dogecoin and explore the best ways to start earning today.
Best Ways to Earn Dogecoin
Using Freecash
At Freecash, earning Dogecoin is effortless and doesn't take much of your time! All you have to do to earn Dogecoin with us is sign up on Freecash, complete tasks to earn Freecash coins, and exchange your points for Dogecoin. Our team will send you your Dogecoin to the wallet address of your choice right after the exchange is completed. What's more, our transactions are instant, so this is the quickest route to earning Dogecoin by completing tasks. You can keep the Dogecoin on your Coinbase account or send it to another wallet if you choose.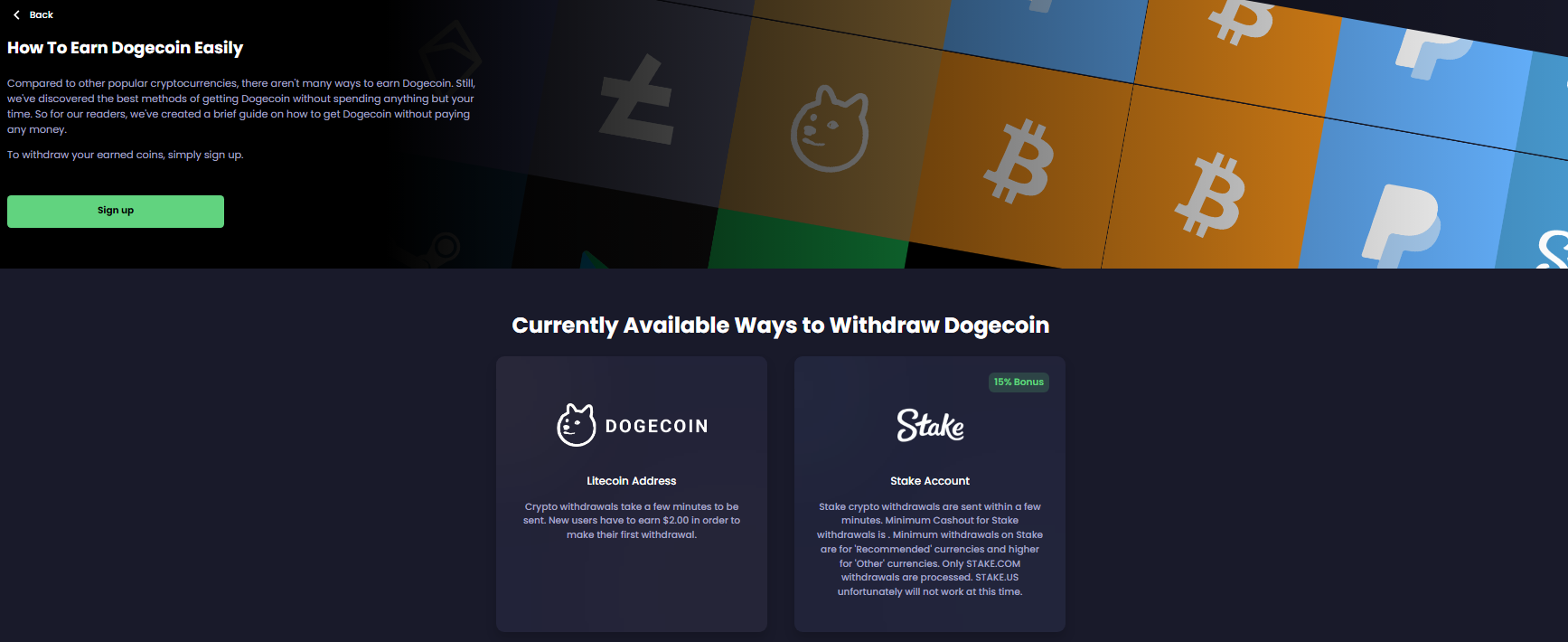 Source: www.freecash.com
Here's how to earn Dogecoin by joining up with Freecash:
Sign up on Freecash on our website or a mobile app. You can also do so in two clicks using your Google or Steam account, for faster access.
Start completing tasks by heading to the Earn tab. You can choose between various tasks, from completing surveys, watching videos, and playing mobile games, to signing up on third-party services and more. Each task will award you with a specific amount of Freecash coins, which is listed on the task itself.
Once you've earned sufficient Freecash coins, head out to the Cashout page on our platform and select Dogecoin as your reward option. You'll then need to enter your wallet address, as well as the exact amount of Dogecoin that you wish to withdraw, based on how many Freecash coins you have. After that, you will receive Dogecoin instantly.
With Dogecoin Faucets
Crypto faucets are dedicated websites or, in some cases, applications that offer users rewards in cryptocurrency for completing specific tasks. These tasks may involve completing captchas, clicking on links, watching videos, and more. The primary objective of crypto faucets is to promote specific cryptocurrencies while encouraging users to invest in them. It's important to note that while this method may be the least profitable way to earn Dogecoin, the tasks required can often be effortless and swift.
With Play-To-Earn Games
A great way to earn Dogecoin is using play-to-earn games, which you can play on your mobile device or a PC. While these games vary in terms of style, genre, quality, and many other factors all of them are based on blockchain, which means that they award players with crypto or NFTs. To get rewarded, you'll need to complete all sorts of in-game challenges, so it pays off to get more skilled. However, not all games offer Dogecoin, so make sure that your preferred game has Dogecoin among other crypto options.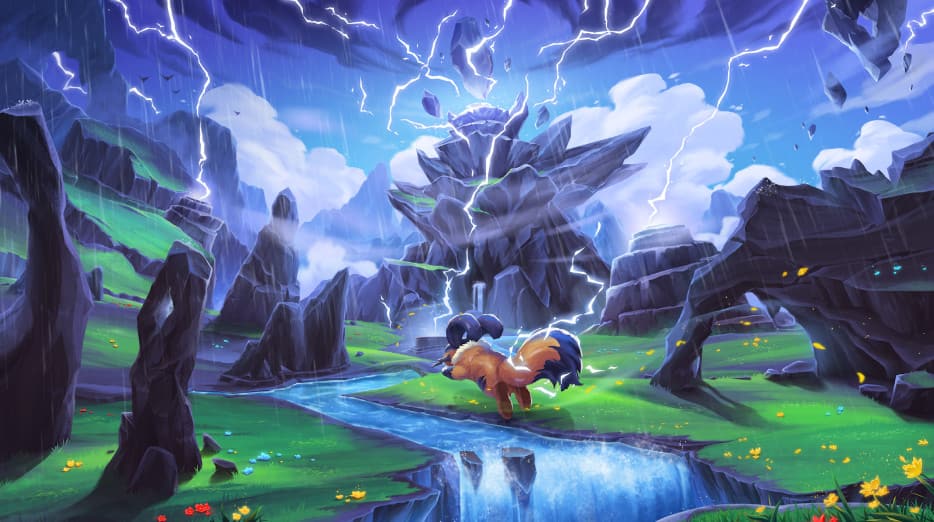 Source: www.insidebitcoins.com
With Referrals
Some cryptocurrency exchange platforms incentivize their users by offering free Dogecoin when they successfully refer new members. It's a simple process: just share your unique affiliate/referral link or code with someone and when they register using it, you'll receive a small amount of Dogecoin as a reward.
FAQ
How Much Dogecoin You Can Earn?
It's worth noting that there are no methods that will make you earn plenty of Dogecoin and become rich. The amount of Dogecoin you can earn is based on multiple factors, such as the time spent on completing tasks required for earning Dogecoin, the method that you have chosen, and such.
Can I mine Dogecoin?
Yes, Dogecoin can be mined using specialized hardware or by joining mining pools. However, mining requires significant computing power and may not be as profitable as it once was.
Should I consider earning Dogecoin as an investment?
Earning Dogecoin can be seen as both an investment and a way to earn cryptocurrency. However, it's important to do thorough research, understand the risks, and make informed decisions about your investments.