Good performance and no gameplay issues are crucial in competitive games like Counter-Strike: Global Offensive. One of the worse issues here is stuttering. In short, stuttering is when the game starts to lag out and stop at certain moments. This can affect whether you win or lose in certain tense situations. So if you're suffering from this issue, don't worry, as here we'll see how to fix stuttering - CSGO!
Perform a Graphics Cards Driver Update
An outdated graphics card driver nowadays is the main culprit behind FPS drops and stuttering in games, especially for low-end PCs and laptops. To fix CS: GO stuttering, and make your PC perform much better, you can update your graphics card driver. If you know exactly what graphics card you use, you can update it from the manufacturer's official website, which you can find below:
These graphics cards usually come with dedicated software, so check out if you can update the drivers from there. But if you don't want to go through this hassle to fix the stuttering issue, then below you can see how to update the graphics driver from your PC or laptop directly:
In the Search Bar on your PC, type in "Device Manager" and open it up
Find the "Display Adapters" section and double-click it
Locate your graphics card, right-click it, and select "Update driver"
Select the Search automatically for drivers option
If any graphics drivers updates are available, proceed by installing them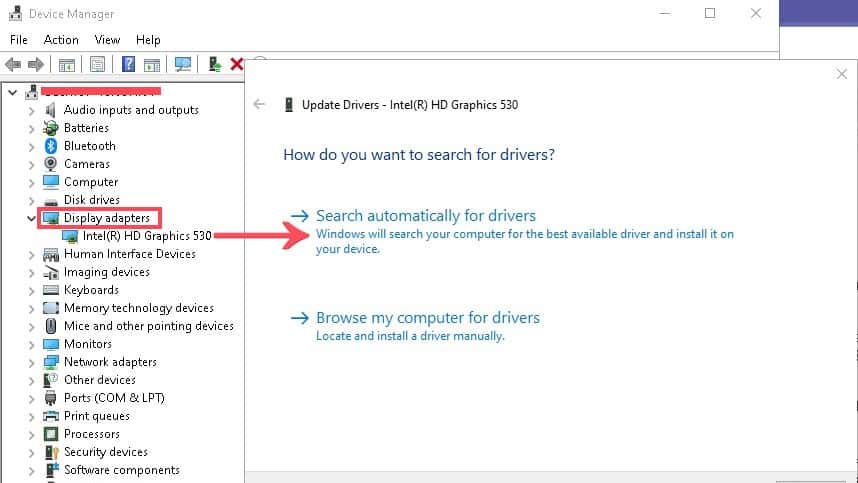 This alone will do you wonders by fixing game stutters and improving your device's quality of life. Though for CS:GO, you may want to change the game settings a bit, especially if you're using a low-end device!
Change In-Game Video Settings
High graphics in games tend to use lots of resources from your PC. Those can cause stuttering issues, so for CS:GO, you can lower the graphics settings. Firstly open up CS:GO and get into the "Video Settings" section. Underneath, you can see what settings you should lower to fix the CS:GO stuttering issue:
Resolution: 1600x900
Display mode: Fullscreen
Advanced Video Settings: set all options to "Disabled" or "Low," except for "Multicore Rendering," which should be enabled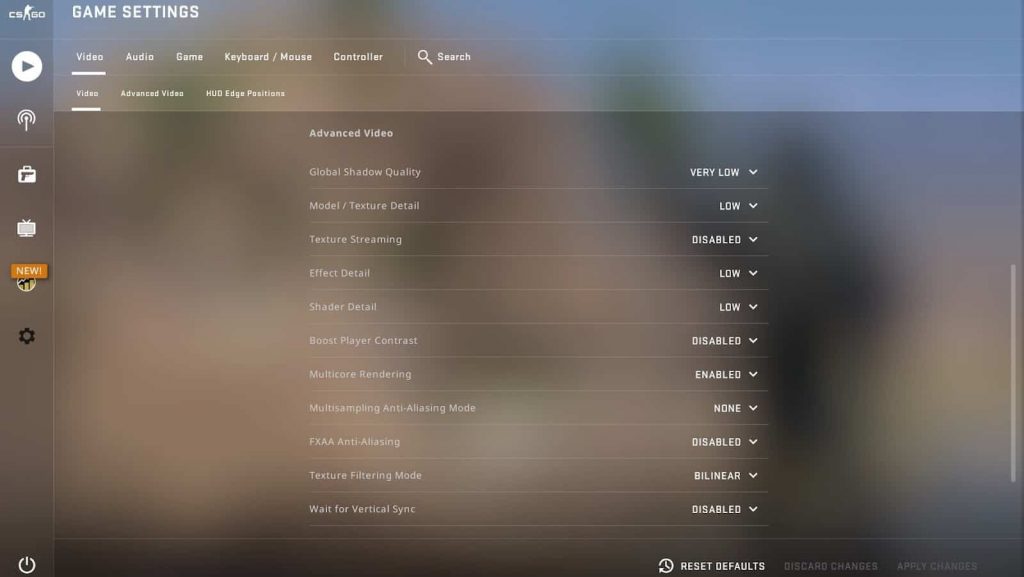 The best option that will fix your CS:GO stuttering is the resolution. Setting it to lower will make the game look bad, but it will increase FPS tremendously. As for the other graphics settings, changing them depends on how good your PC is. But in general, you'll want to keep the "Global Shadow Quality" and shader options disabled or lowered.
Set CSGO Game Launch Options
An essential part of any game is how it's launched. For CS:GO, you can customize how the game launches to fully use up your PC's resources, which can definitely fix stuttering. Here's how you can set the CS:GO launch options:
Open up the Steam client
Click on the "Library" section above
Right click the CS:GO icon and select properties
In the "Launch Options" at the bottom, enter this code: "+fps_max 300 +cl_showfps 1 -high"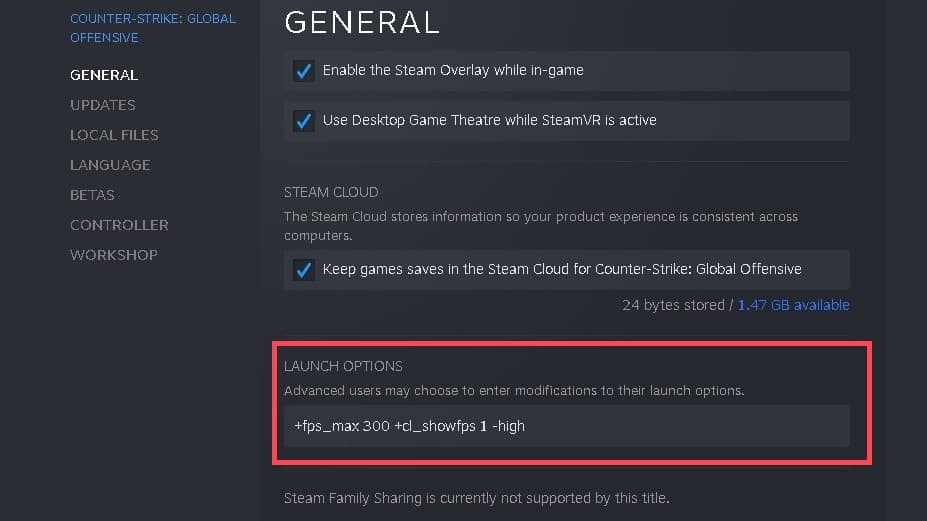 Keep in mind that these commands may actually cause issues in some devices. So try them out, and if they cause in-game problems for your device, you can just delete them.
Close Background Apps and Set CSGO Priority
Useless background apps that only drain your PC or laptop's resources are often a cause for any stuttering issue. You can close off those apps through the Task Manager and, better yet - set CS:GO's a priority above all of them. You must open up CS:GO and keep it running in the background to set its priority though. So here's how you can close background apps and set the CS:GO priority:
Open the Task Manager by pressing Ctrl+Shift+Esc
Click on "More details" below if the Task Manager looks empty
Click on the "Processes" tab above
Locate any apps you deem useless, select them, and click on "End task" below
Afterward, locate the "csgo" app and click on "Go to details"
Right-click the "csgo.exe" process, go to the "Set priority" option, and set it to "High"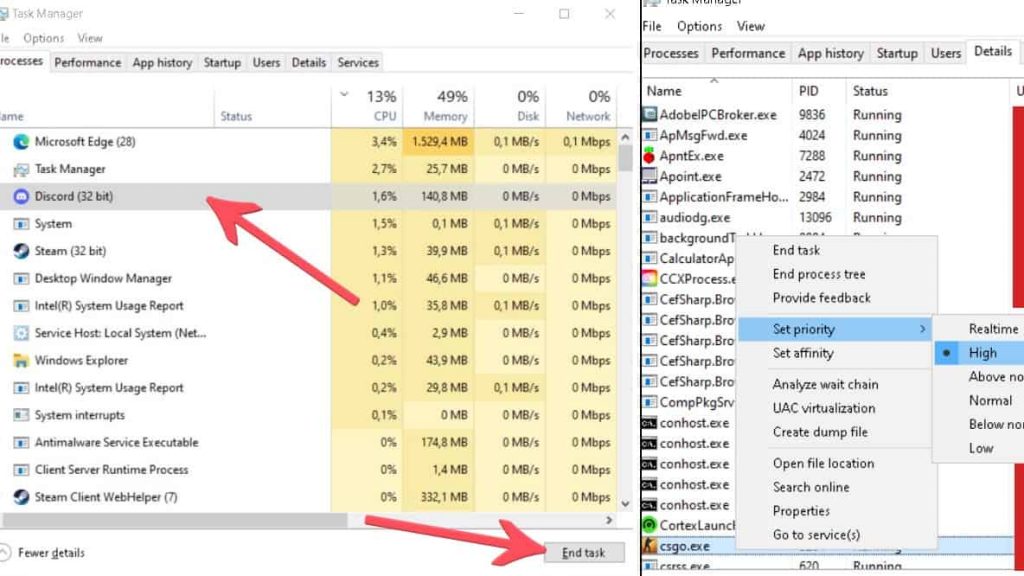 This should hopefully fix your stuttering issue, especially when you close those unneeded background apps that uselessly drain your device. Make sure you close the apps you're familiar with, as some of them are very important to your device.
Related articles:
Verify the Integrity of The Game Files
Over lots of game updates, some files can get corrupted and cause a stuttering issue in CS:GO. Luckily, Steam has an option in which you can easily recover these files in a few clicks. This will confirm that there aren't any irregularities within the CS:GO files that may cause problems, including any stuttering issue you may be experiencing. So here's how you can verify the CS:GO game files:
Open Steam
Get in the "Library" section located on the top and find CS:GO on the left tab of the games
Right-click CS:GO icon and hit properties
Click on the "Local Files" tab on the left
Click on the Verify integrity of game files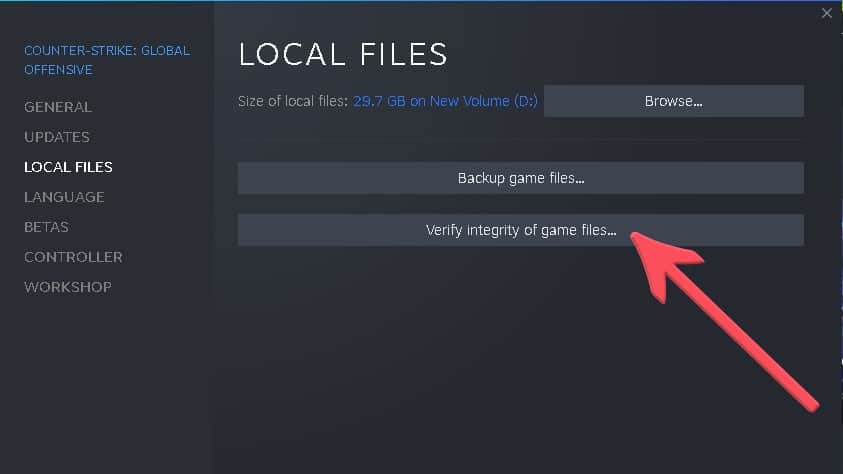 This is a lengthy option and can take up some time. So you'll have to wait until the whole process is finished. While you're waiting, if you don't have CS:GO Prime, you can obtain it for free by creating a Freecash account…
Turn On Game Mode and Disable Game Bar
Continuing forward, some stuttering issues can be caused by your Windows PC itself while you're playing games like CS:GO. That's the case with the Xbox Game Bar. Other options can increase gameplay performance, like the Windows Game Mode.
Basically, the Game Bar is used to track and record gameplay which can cause stuttering issues. On the other hand, the Game Mode tries to optimize your PC for gameplay. So what you can do is disable the Game Bar and turn on Game Mode, which you can see how to do it below:
In the Search Tab below, type in "Game Mode Settings," and open the first app
Turn on the Game Mode option
On the left side of the tabs, select the "Xbox Game Bar" section
Turn off the Xbox Game Bar if it isn't already disabled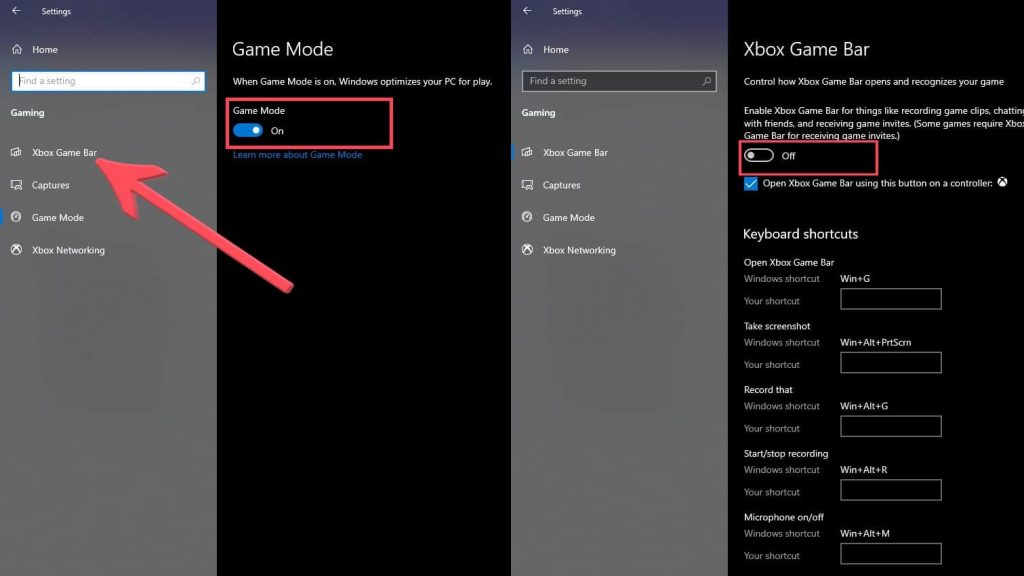 All of these solutions should help you out in fixing the stuttering CS:GO problems, even by just a little bit. Everything depends on how much of powerful a PC or laptop you have. If you're using a better gaming device, you'll want to try out every solution. On the other hand, low-end PCs and laptops probably suffer due to graphics-draining settings, so make sure you set that resolution right!