How to Get LoL Riot Points?
Aside from buying Riot Points outright, LoL players can get some get free RP by subscribing to the League of Legends social media accounts. Via these accounts, League of Legends fans are afforded an opportunity to participate in giveaways that can earn them some bonus free RP.
Subscribing to the League of Legends Official YouTube Channel
Following the Official League of Legends Twitter Account
Liking the Official League of Legends Facebook Page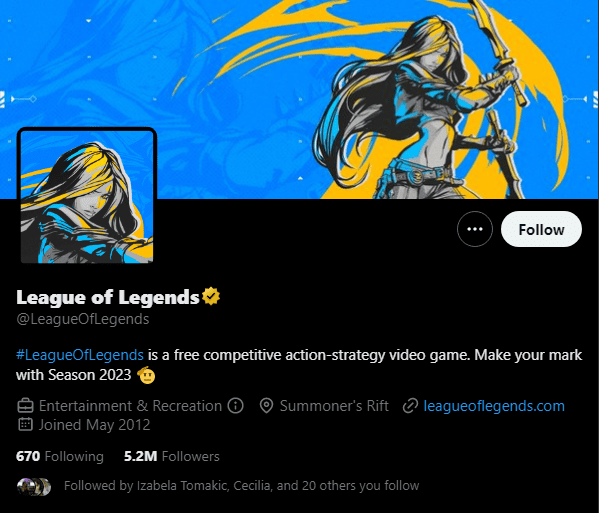 All of these have, in the past, been part of some giveaway or another, either of Riot Points or the things Riot Points buy, such as champion skins. Whether these accounts are part of things such as the YouTube Partner Program or do it for publicity is not really something that most other LoL fans are concerned with.
Related articles:
How to Get Free Riot Points the Easy Way Using Freecash
While these pesky Riot Points, and the content hidden behind them, may seem out of your reach, we have some big news for you. Freecash is here to bridge that gap!
1. Login
The starting point is, of course, logging in to your Freecash profile, to access the full breadth of the features provided at the site and start earning points.
2. Earn Coins
Proceed to the "Earn" tab, and start completing the various tasks found there, to earn Coins, such as:
Paid Tasks - Choosing different sponsors to complete the various tasks offered
Paid Surveys - Complete the offered surveys to earn Coins upon their completion
These are straightforward tasks to complete, as well as simple surveys to fill out while you are taking some time to rest. With the partners of Freecash and hundreds of advertisers, you can be sure to never run out of ways to earn money. After all, watching some videos leisurely to complete offers to earn money is a dream come true!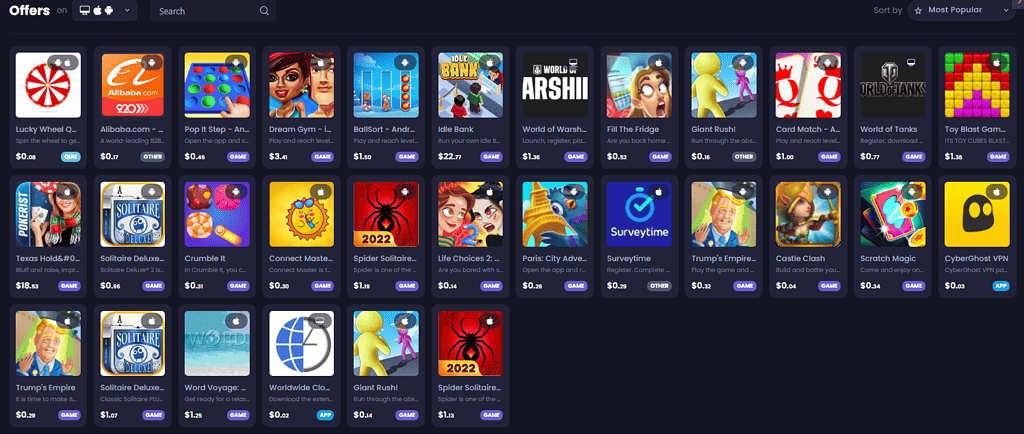 Some of the tasks will even have you play games. As you are interested in free RP codes, we can already assume that you play games in your own free time. As such, for gamers, to earn points that get free RP, while playing games, is accomplishing two things at once. Not to mention the free rewards offered by Freecash to faithful users.
3. Cash Out
After accumulating enough points, that is, Coins which is the currency of Freecash, proceed to the "Cashout" tab, to convert your Coins into whatever form you desire them to take:
Real-life money - You can choose the "Withdraw Money' option, to convert your Coins into either cold hard cash via methods like PayPal cash out, the Bitcoin cryptocurrency, or other currencies.
Gift Cards - The second option is getting convert our Coins into value-appropriate Gift Cards with the variety of offered companies, with the "WIthdraw Giftcards" option.
In-game Skins - The third option is the most direct one for buying in-game features for your favorite games, under the "Withdraw Skins" option.
To get LoL skins, or earn free Riot prepaid cards free, click on the League of Legends banner under the "Withdraw Skins" option. Here you will be offered the option of in-game redeemable free Riot gift cards. This option, in essence, offers you to earn unlimited free RP, as long as you are completing the tasks and surveys.
Should you be able to afford any of the four different options offered, which are:
5 $ Gift Card
10 $ Gift Card
25 $ Gift Card
50 $ Gift Card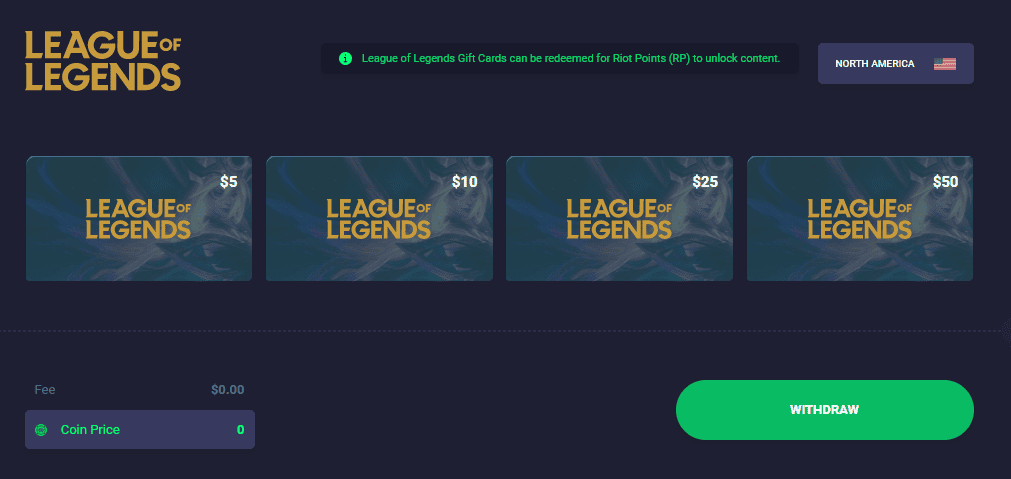 Proceed as follows:
Choose the region your League of Legends account is in
Pick the gift card you wish to Cash Out
Wait for the Riot points codes in the form of a PIN code to arrive at your e-mail
After this, there is only redeeming them left to get free riot points. And who doesn't love free rewards?
4. Redeem
With the conversion rate being 1000 Coins for 1$, It is far better than the conversion rate for a single Riot Point. Proceed to the LoL Client to redeem Riot gift cards to your League of Legends account, and earn those free Riot Points to completion:
Launch the LoL Client
Open the In-Client Store
Click on "PURCHASE RP"
Click on "Prepaid Cards & Codes"
Enter your Riot PIN code
After you've completed these steps, you will have, at the very least, 650RP to play around with. Of course, more is always better, so keep at it and make of all the opportunities afforded by Freecash!
After all, the cheapest skins in the game can cost half that amount, so earning unlimited free RP is the way to go, as there are never enough Points to get free skins. Of course, as gamers, we are never tied to one game, and the way to earn free points for them in games like Fortnite and Pokemon GO, is as simple as it is to earn free Riot Points.
What Are League of Legends Riot Points?
Riot Points is the premium LoL currency to get yourself some in-game kits, which can only be acquired by buying them with real-life money. Unlike the other ones in the game, such as the archaic Influence Points, or Blue Essence, there are no free Riot Points. At least not without you earning points in different ways, outside the game.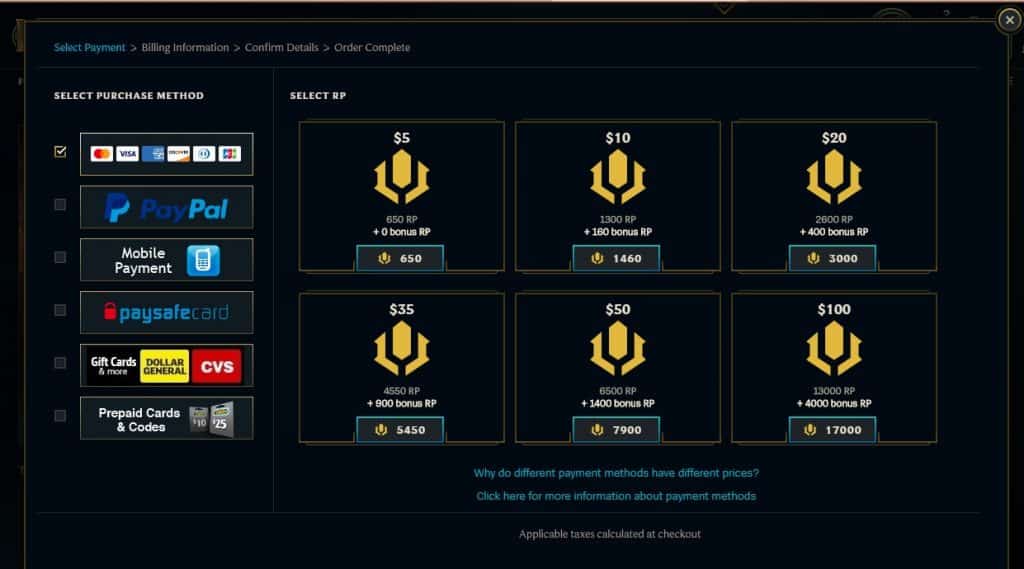 While Riot Points cannot give players an advantage to win a match, they can certainly make our life easier with some quality-of-life upgrades.
With the potential to remove all grinding in the game, it's becoming essential for all LoL fans to earn points. Earning some for free is easy, as you've already completed the first step by coming to the right place here at Freecash!
What can Riot Points Buy in LoL?
As a premium currency in LoL, there is nothing Riot Points, RP that is, cannot buy, aside from a high rank. With this currency players can:
Of all of the above items, champion skins are the most in-demand and the only ones that can be bought exclusively with Riot Points. Luckily, there are a few ways to get free, easy Points.