Since the release of Grand Theft Auto 5, modders have added an endless amount of content to this already robust game. Even if you complete all the missions, there are mods that can keep your fun going for years to come.
But with so many mods available for GTA V, it can be hard to choose which ones are worth installing. That's why we've tested lots of GTA V mods and put together this list of the best ones out there. So if you're looking for great mods to add to your GTA V game, we'll reveal them to you, along with instructions on installing mods for this game and more.
Prerequisites for Installing GTA V Mods
Unfortunately, you can't install any GTA V mod just like that; they don't have an installation wizard, and you can't drag and drop them into the GTA V folder. Before you decide to install GTA V mods, you'll need to meet two prerequisites - adding the Script Hook V and GTAV LUA Plugin into the folder where your game is installed.
Fortunately, it's quite quick and easy to accomplish this, and you'll be able to install all of your favorite GTA V mods before you know it. But first, here are more details about the Script Hook V and GTAV LUA Plugin.
How to Install Script Hook V for GTA V?
Check out our brief guide on adding Script Hook V for GTA V:
Download the latest version of Script Hook V, which comes compressed.
Open the compressed file and extract the file ScriptHookV.dll to the main GTA V folder. By default, it should be located in \SteamApps\common\Grand Theft Auto V\. Keep in mind that Script Hook V does not support the Epic Games version of GTA V.
Repeat the process with other files - dsound.dll and NativeTrainer.asi. The former is the Asi Loader that enables launching any .asi plugins, while the latter is essentially the cheat that allows you to use teleport, invincibility, fast run, add cash, and many other options

How to Install the GTAV LUA Plugin for GTA V?
Download the GTAV Lua Plugin, a compressed file that contains files and folders.
Extract the "scripts" folder along with the LUA.asi file into the previously mentioned main folder of GTA V.
For each .lua file that's a part of any mod that you wish to install, you will need to place them inside the /scripts/addins folder.

GTA V - Best Mods
Once you've met the prerequisites for installing GTA V mods, the sky is the limit - literally. You can install any mod you want in a matter of seconds without any technical knowledge.
GTA V mods are known for their versatility and can do pretty much anything, from allowing you to play as a cop to overhauling the game's visual quality. Some mods can even completely transform GTA V into a new game, so feel free to try out various mods and see which ones you'l like. For now, here's our top choice of GTA V mods.
1. Gang and Turf
Remember the gang and turf system from GTA San Andreas? Well, by using this mod, you can recreate it in Grand Theft Auto 5. What it does is allows you to control a gang member as a leader, aiming to take control of other gang's territories. Furthermore, taking control of each zone will generate a specific income.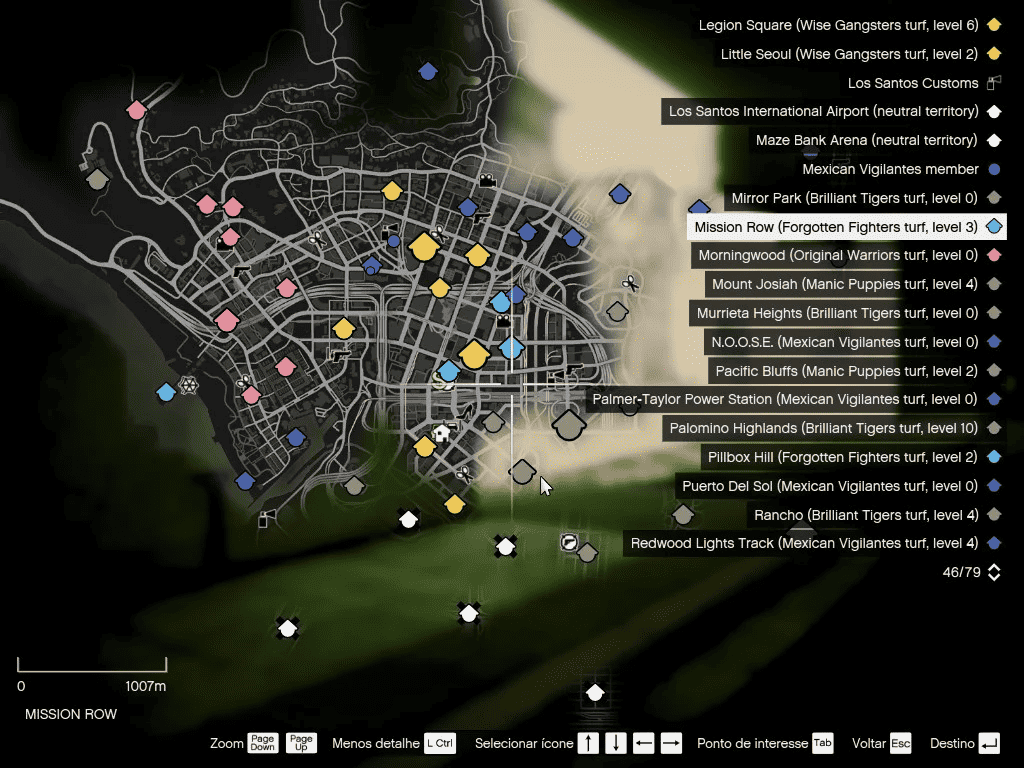 2. Complex Control
This mod will completely transform GTA 5 and turn it into a battle royale combined with a rogue-lite game. You'll be able to control Avatars, which are a kind of special unit that can teleport and use multiple abilities. Basically, every avatar is randomized and can be spawned with random gear every single time, on a random place in Los Santos. Naturally, the only goal here is to stay alive for as long as possible.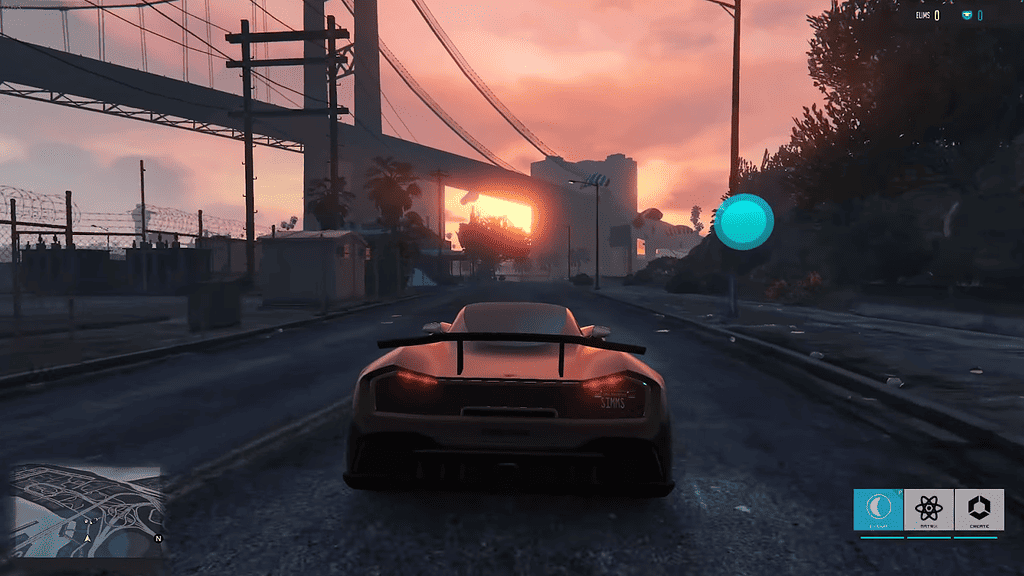 3. Mobile Radio
As you already know, by default, you can only listen to radio stations and enjoy the wonderful music of GTA V while in the vehicle. However, Mobile Radio mod allows you to access all the radio stations available in GTA V even while you're on foot, just like you could if you used earphones. Although small, this mod can greatly improve the gameplay experience as you'll be able to listen to the music all the time.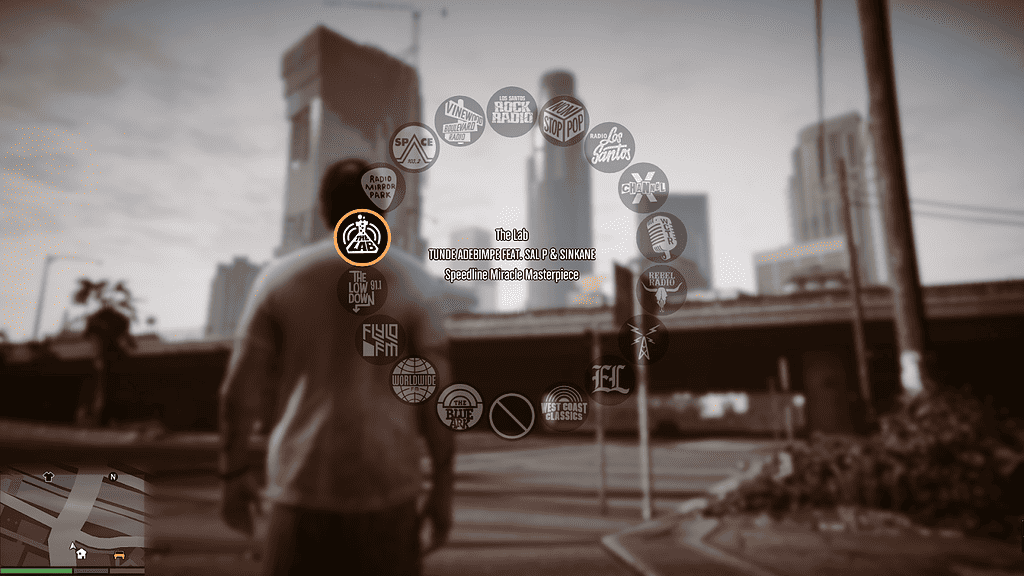 4. VanillaWorks Extended Pack
This is not a mod per se, but a combination of multiple mods that improve vehicles in the game. This also includes improving their looks! However, to install this mod, you'll have to follow a couple of steps and install a few other mods, but it will be worth it - we promise.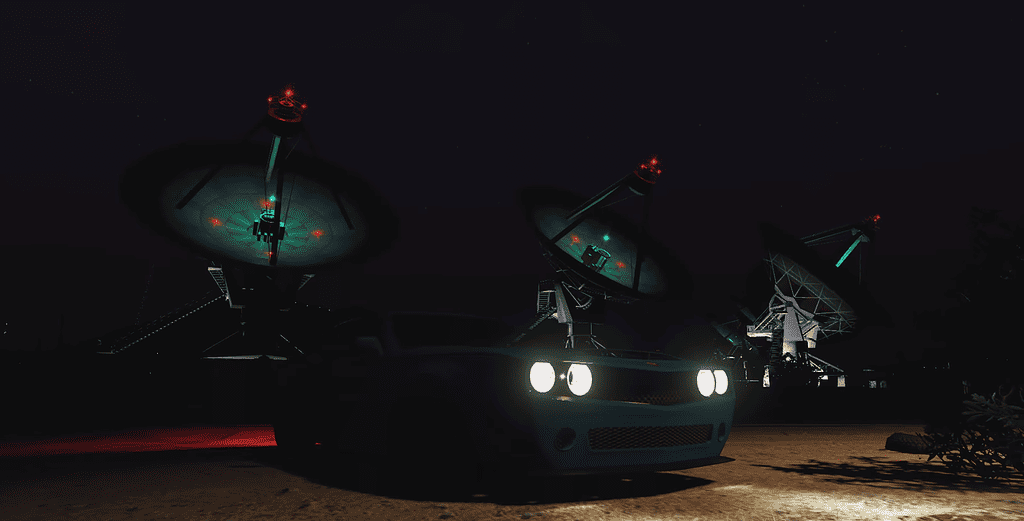 5. Realistic Gun Sounds
Let's face it, the default weapon sounds of Grand Theft Auto 5 aren't that perfect or realistic. You'll notice a significant difference if you compare GTA V weapons with their counterparts from other games. This mod brings completely realistic weapon sounds to GTA V and changes the dull default sounds, making the gunfights much more enjoyable. Whether it's melee weapons, guns, or even the reload sounds, this mod will make it sound the way it should.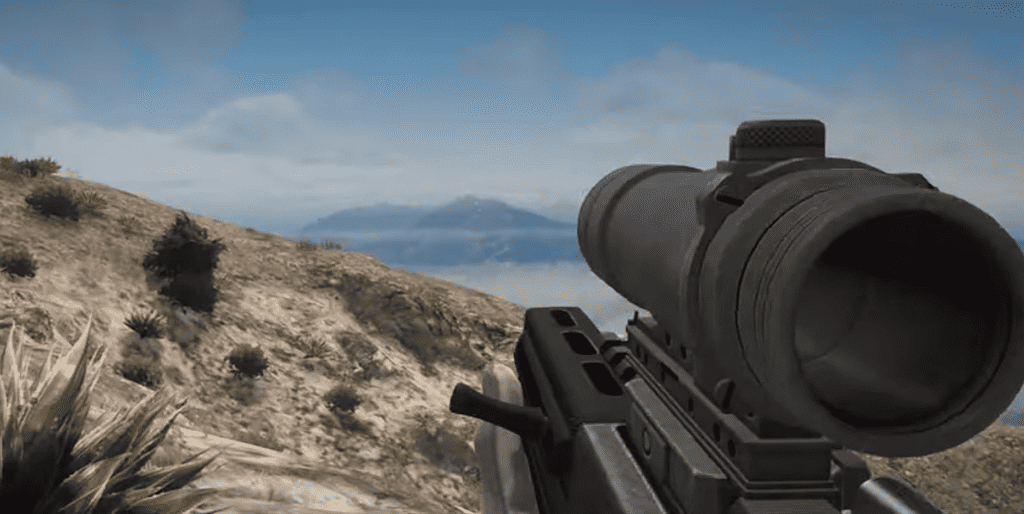 6. Open All Interiors
How many times have you wanted to enter a building, house, or any other structure in GTA V, but you couldn't because the doors were locked? Open All Interiors mod fixes that issue by adding functional doors to numerous structures featured in GTA V, allowing you to get inside. On top of that, it also adds NPCs to some of the structures, making the game more realistic.
It also features markers of the location of all available interiors on the map, including the stores you can rob. You can toggle these markers by simply pressing F7. This mod is ideal for people who enjoy exploring the vast world of GTA V, but it can also be helpful if you're hiding from the police.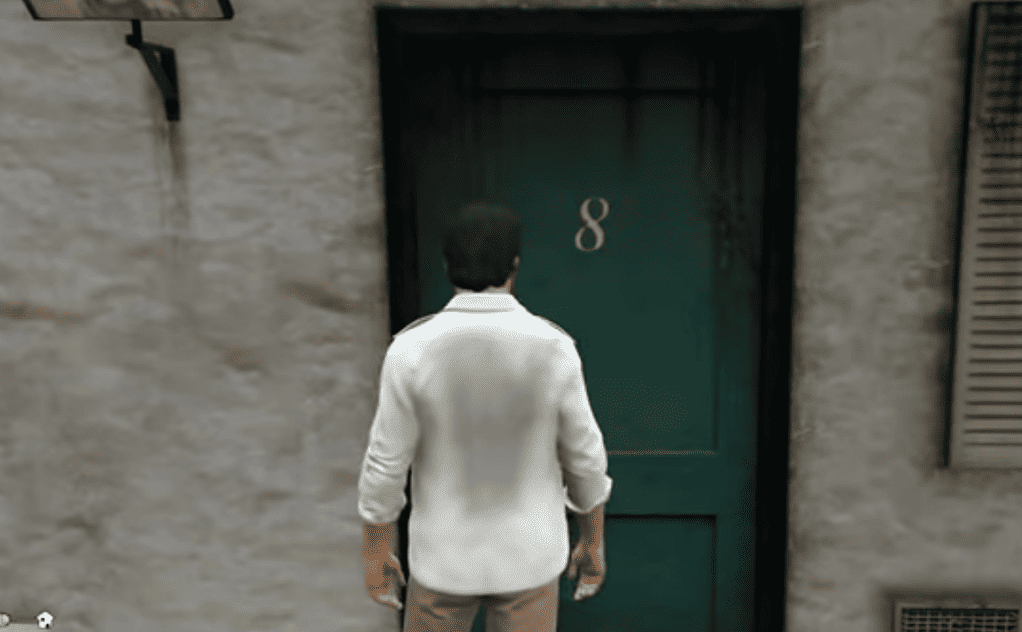 7. After Hours SP
If you're familiar with one of the GTA V DLCs called "After Hours", you should also be familiar with this mod of the same name because it essentially brings this DLC into single-player game mode. This mod brings a completely scripted nightclub from the previously mentioned DLC and allows you to play multiple mini-games, such as drinking or dancing.
Moreover, it also allows you to customize the nightclub however you want. Installing this mod will also bring a few DJs, but you'll also notice a few eastern eggs if you pay close attention while you're in the nightclub.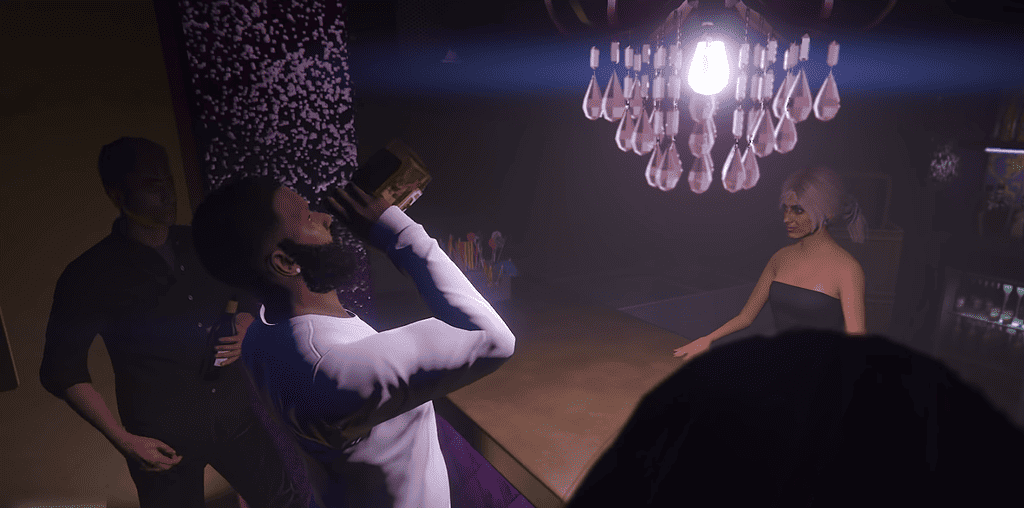 8. Real California Architecture
Although this mod can be considered "early access" as it's still developing, it still has incredible features. Due to the copyrights, Rockstar Games was not able to use realistic names of the locations, brands, stores, government buildings, and such in any games from the Grand Theft Auto series.
This mod changes that by changing the "fake" names into real-life ones, so you'll have a famous Hollywood sign, the Capitol Records building, US Bank Tower, and much more. In addition, you'll also have small details such as the real-life flags of Los Angeles, logos of LA County, LAPD, and much more.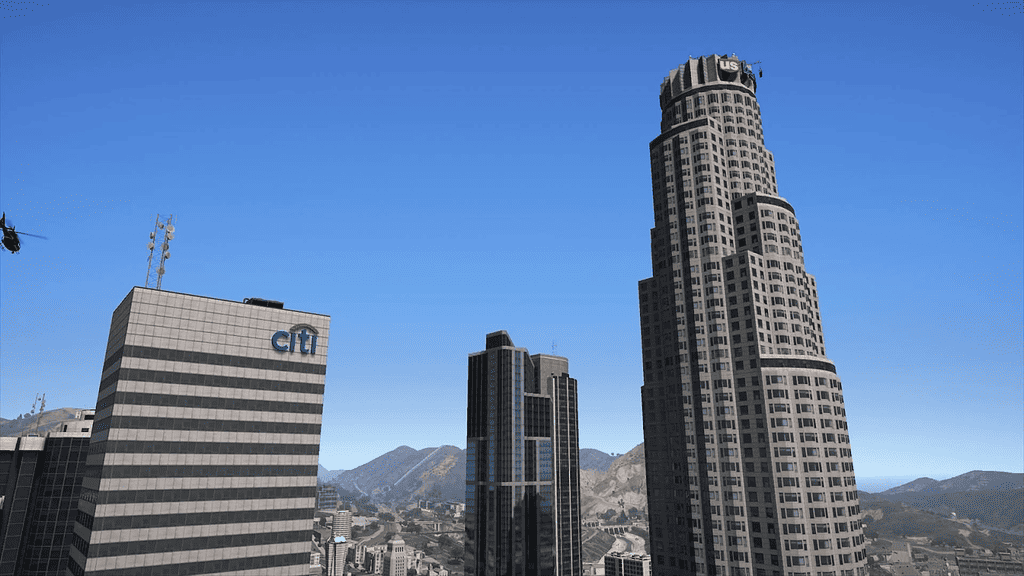 9. Grand Theft Space
So, you got tired of Los Santos and the surrounding area? This mod will allow you to get far away from it. More precisely, into the solar system! This is a total conversion mod and one of the biggest modding projects in GTA 5 history. You can expect to have space vehicles, shuttles, spaceships, and all of that. Oh, and aliens too!
If you're a sci-fi nerd, you should totally give this mod a try!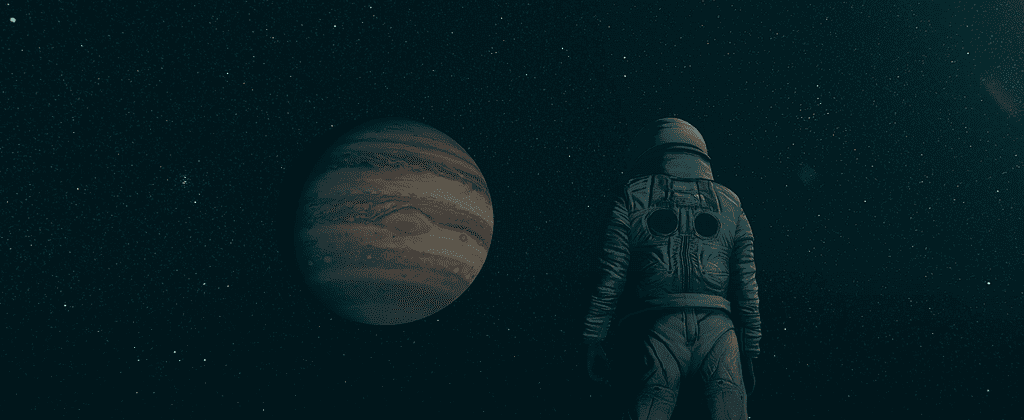 10. World of Variety
Grand Theft Auto 5 has many things, but one of them is definitely not variety. If you play the game long enough, you'll notice many patterns, making the gameplay dull and repetitive.
A group of modders has recognized this and created a World of Variety mod, which adds numerous new sights, sounds, vehicle colors and details, random events, and much more. Basically, the modders took the elements from GTA Online and implemented them into the single-player, making the gameplay more immersive and full of surprises.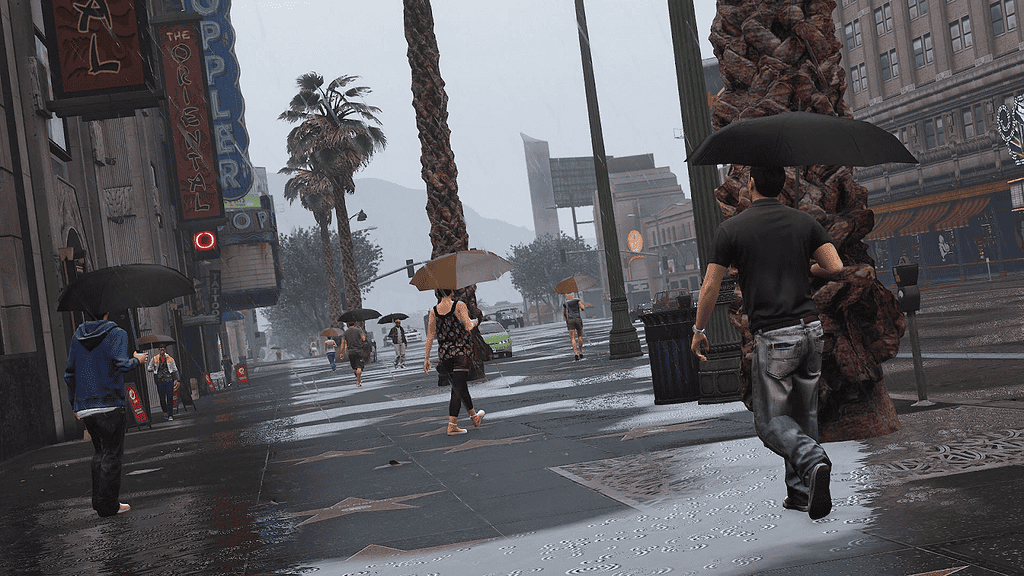 11. ATM Robberies & Bank Heists
It's unknown why the developers from Rockstar Games did not add the ability to freely rob banks or ATMs in GTA 5, as it would definitely make the game more entertaining. This mod allows you to rob more than forty ATMs across the map and ten banks.
All you'll need to do is head to these specific locations and press the "E" button when prompted, and you'll be able to steal between $550 and $11000 from ATMs and $20000 and $2000000 from banks. Keep in mind that you'll get a four-star wanted level right away, so make sure to reach the safehouse to stash the loot!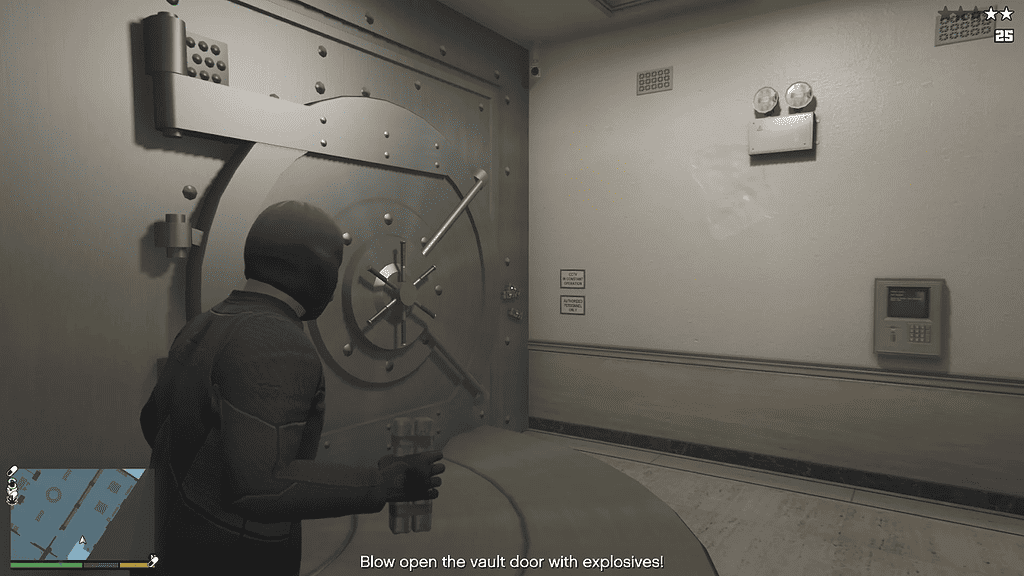 12. GTA Basic Needs
A simple mod that adds advanced features to GTA 5, Basic Needs will take realism to the next level by adding the need to sleep, eat, and get entertained. These needs are displayed in three bars on your screen, so it's your job to fill them up by eating, sleeping, and having fun.
To make this work, this mod also adds restaurants, fridges, and motels so you can buy food and sleep if you're far from your home. In addition, this mod will bring an inventory system comparable to GTA: Online.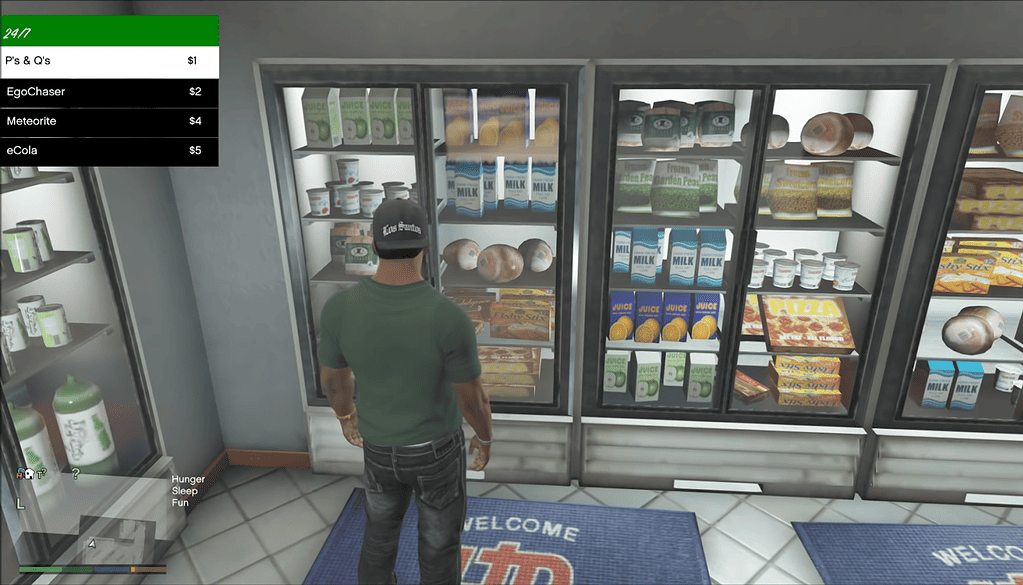 13. GTA 5 Trucking Missions
This mod is essentially the Euro Truck Simulator in GTA 5, as it adds the ability to play mini-games in which you can complete trucking missions, which were available in the previous GTA titles.
There are numerous missions of all kinds, and while some of them are illegal and may increase your wanted level stars, others are legal but boring. Still, this is a cool way to profit, no matter what you choose.
Related articles:
In addition, some missions will have a time limit, and others will have a damage bar, so you'll have to be careful not to damage the sensitive cargo. Lastly, you can also create your missions in this mod, so it's definitely a must-have if you like driving virtual trucks.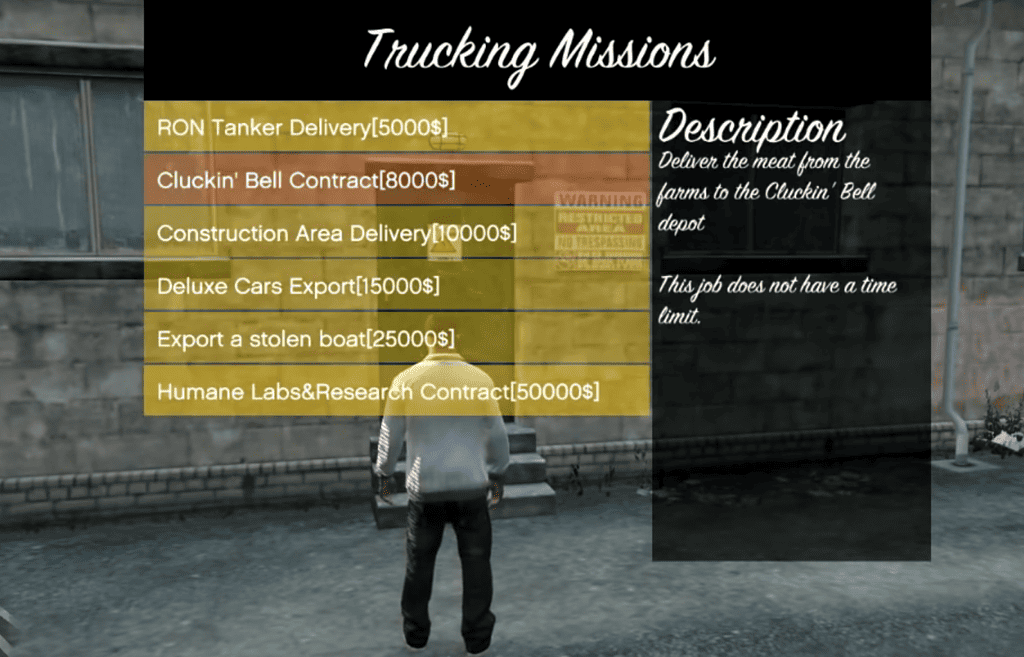 14. Zombie Outbreak Simulator
As the name may suggest, this mod will turn GTA 5 into "The Walking Dead" scenario, where you'll have to stave off hordes of NPC zombies. Essentially, it turns all NPCs into blood-thirsty zombies, and it's up to you how you'll face them - whether by fighting them or running away. Will you be able to survive the zombie outbreak?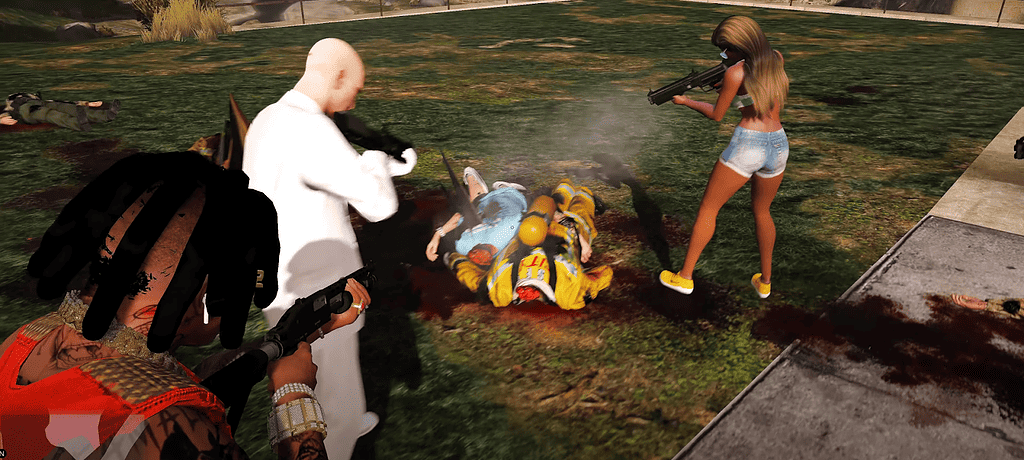 15. GTA RPG
Imagine if GTA 5 was an RPG game; how cool would that be? Well, this mod will make any RPG fan's dream come true by adding multiple RPG elements to Grand Theft Auto 5. It's like GTA 5 and Skyrim had a child!
GTA RPG will add experience, leveling, quests, and non-linear dialogue with NPCs, but it will also add weapon and car skill trees, storyline, looting, mini-games, and much more. By using this mod, shooting and performing actions won't only be for bragging and showing around, as it will get you experience points and improve your character.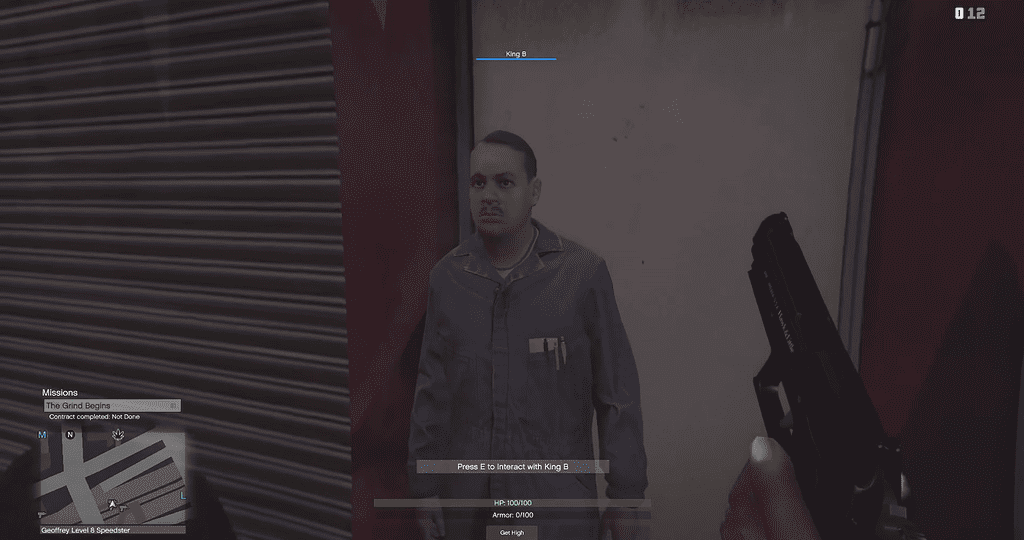 16. R*enhancer Photorealism
One of the most amazing visual overhauls for GTA 5, GTA 5 R☆hancer Photorealism Mod upgrades the default graphic quality of this game and makes it photo-realistic. For those unfamiliar with this term, it means making the graphics look almost real-like.
In addition, this mod also adds new sounds to the game too. Needless to say, you'll require a gaming beast of a PC for this mod to work; otherwise, you'll fry up your graphic card.

17. GTA Better Deformation
A mod that tweaks how vehicles in GTA 5 function, GTA Better Deformation adds a realistic vehicle damage appearance, increases the engine damage and makes various vehicle parts detach faster. This adds a new level of realism to driving in GTA 5 and makes damaged or crashed vehicles look just like they would like in real life.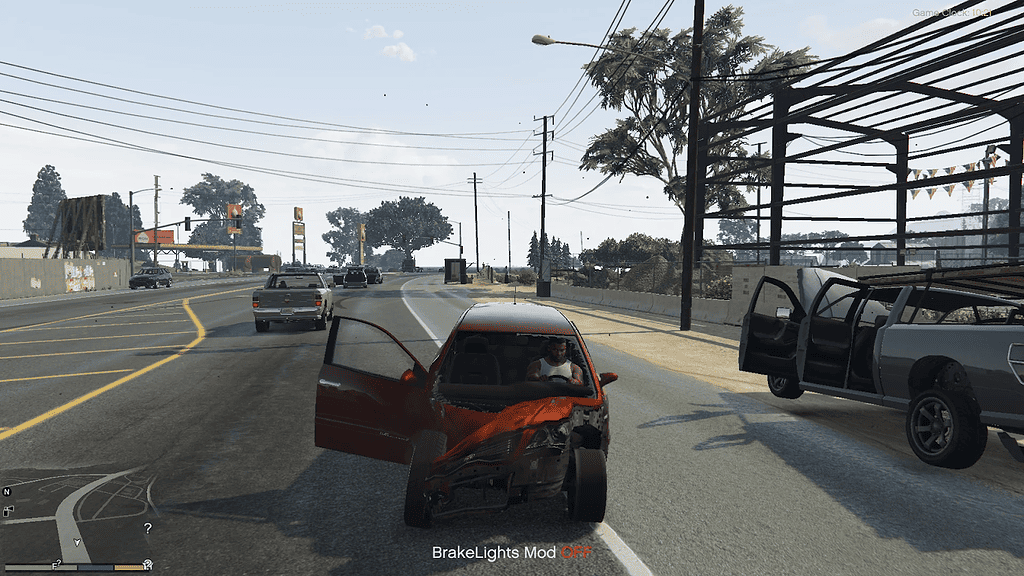 18. LSPD First Response (LSPDFR)
Ever wanted to see what it's like to play GTA 5 on the other side of the law? Well, this mod will allow you to do exactly that! It's the most advanced police simulation mod for this game, and you'll be able to do pretty much what every police officer does in real life - from special police forces to traffic officers.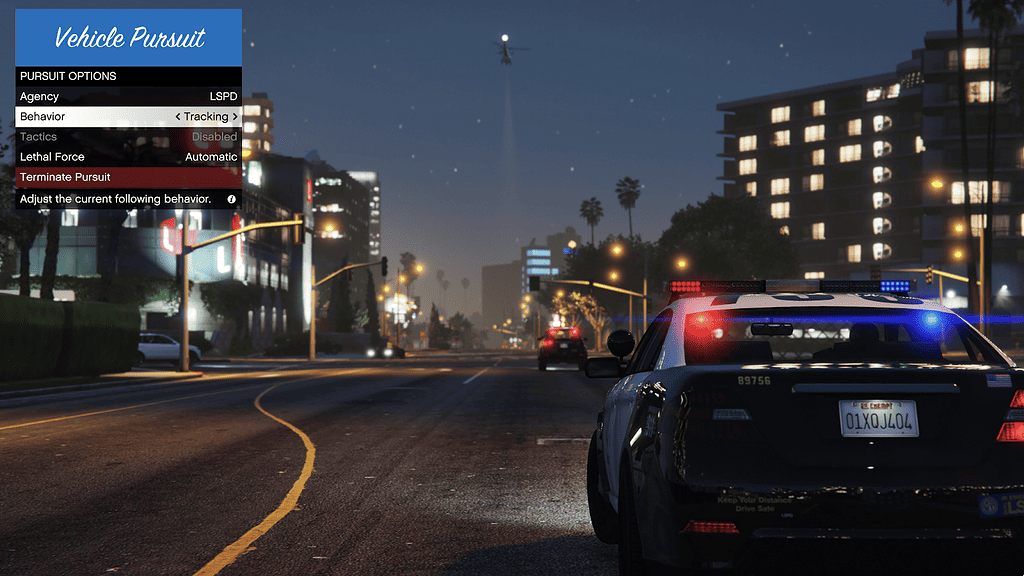 19. VisualV
Another mod on our list focuses on graphic improvements, it will enhance the graphic quality of GTA 5 by a lot. You'll get new and better clouds, colors, shadows, and even the moon! And on top of that, VisualIV will also get rid of unnecessary stuff such as vignetting so you'll notice a huge difference. Oh, and you'll finally be able to turn off the blur!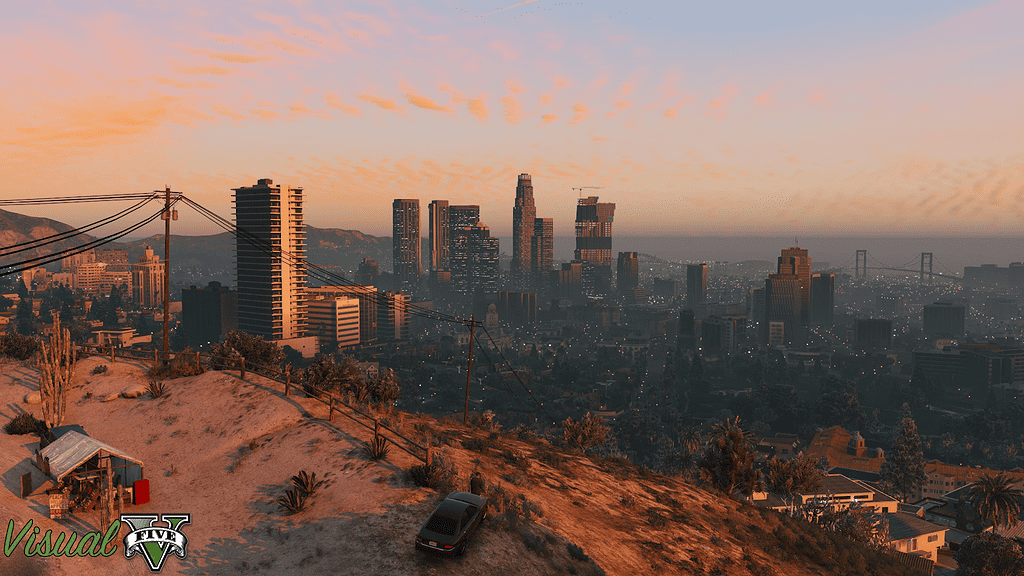 20. GTA V Remastered: Enhanced
A mod that will transform a good old GTA V into GTA V on steroids, GTA V Remastered: Enhanced will add more than seven thousand various objects to the game, but it will also remove lots of the bad-quality ones. Definitely, highly recommended.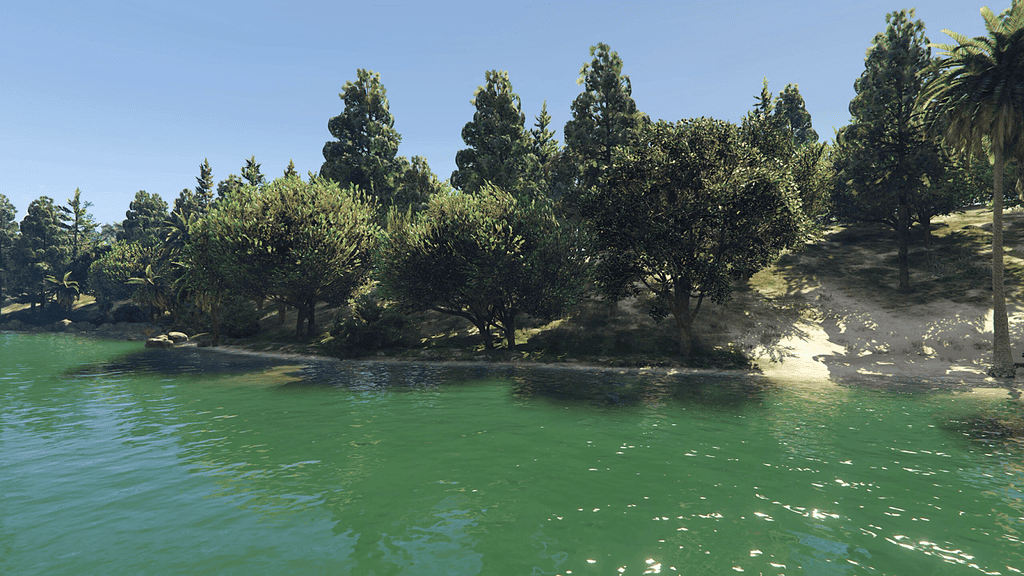 Now that we've revealed our picks for the best GTA 5 mods, you'll have plenty of new things to do in the game (even after completing all the story and side missions). These GTA 5 mods can completely change the look and feel of the game—and they're just a few of the many options available.