For years, players have been exploring the vast open world of Los Santos, using various land, water, and other various vehicles to get around. Even after plenty of exploration, many players still miss secret areas with something to offer. Some of these include easter eggs or treasures that are tucked away in various locations on the map.
Such locations are easy to find, but others are so well hidden that you'd never think to look there. This article will reveal all the secret GTA 5 locations and show you how to get to them and what you'll find when you do.
Abandoned Island
If you head to the north-western part of the map, you'll stumble across a few islands. One of them, however, is much more interesting than the other empty ones because it looks like someone left it in a hurry and left various stuff behind.
There is a ruin of an old house, with some furniture and a train carriage converted into a home, with lamp posts and benches in front. On top of that, there are ruined farm vehicles like trucks and tractors, but you'll also find some pumpkins growing there. Lastly, you'll find various animals on this island.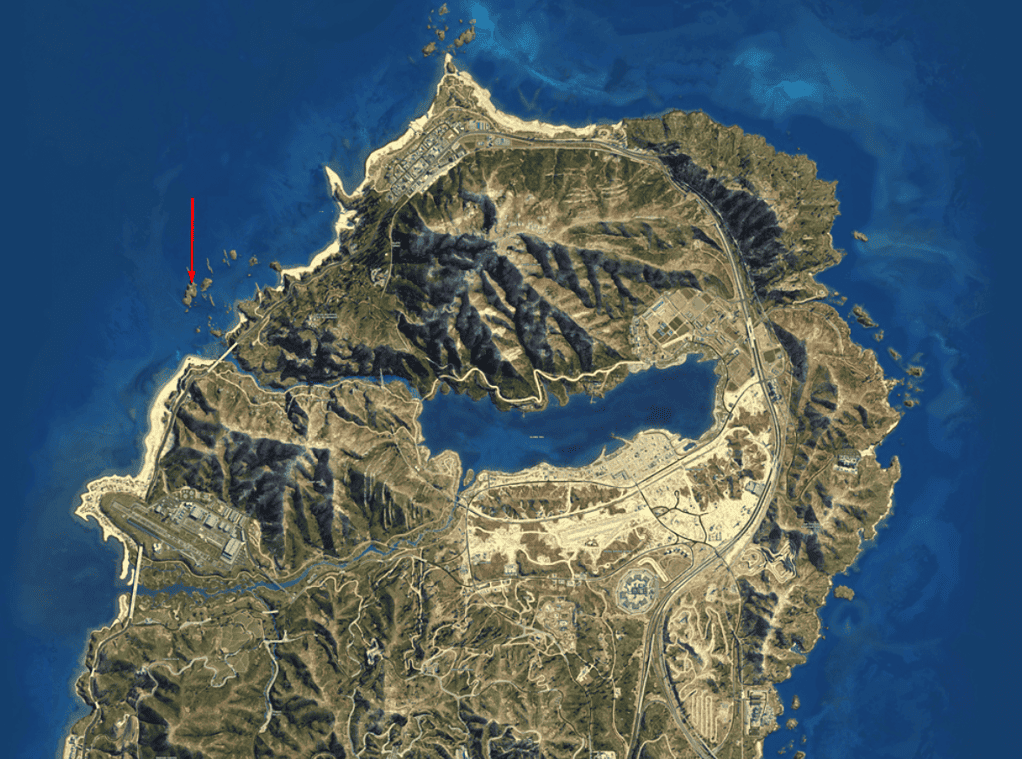 Abandoned Mine Shaft
Abandoned Mine Shaft is located in the central area of the map. To get inside it, you'll need to play GTA on the next-gen version of the game, so don't even try to do it if you're on a PC or last-gen console. Once inside, you'll hear some creepy footsteps and stumble upon a dead body or two. Sounds like fun!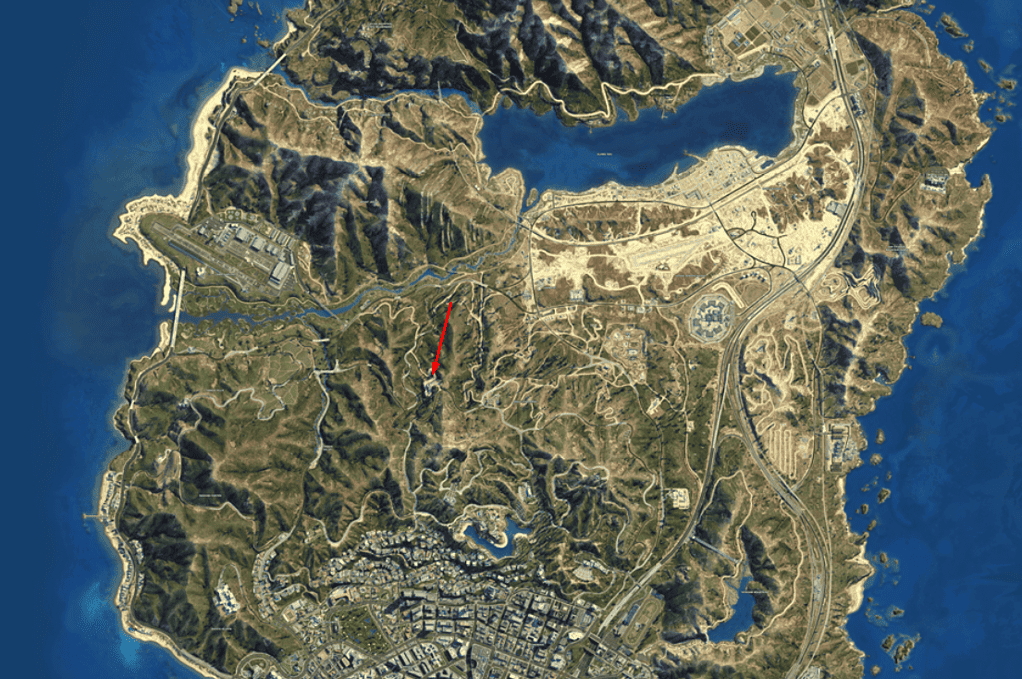 Aircraft Carrier
A location added in one of the major updates to GTA 5, this aircraft carrier can be found in the southern part of the map. It has three levels, and you can access all of them to find various loot. Keep in mind that the entire carrier is packed with Navy soldiers, so you better not come unarmed.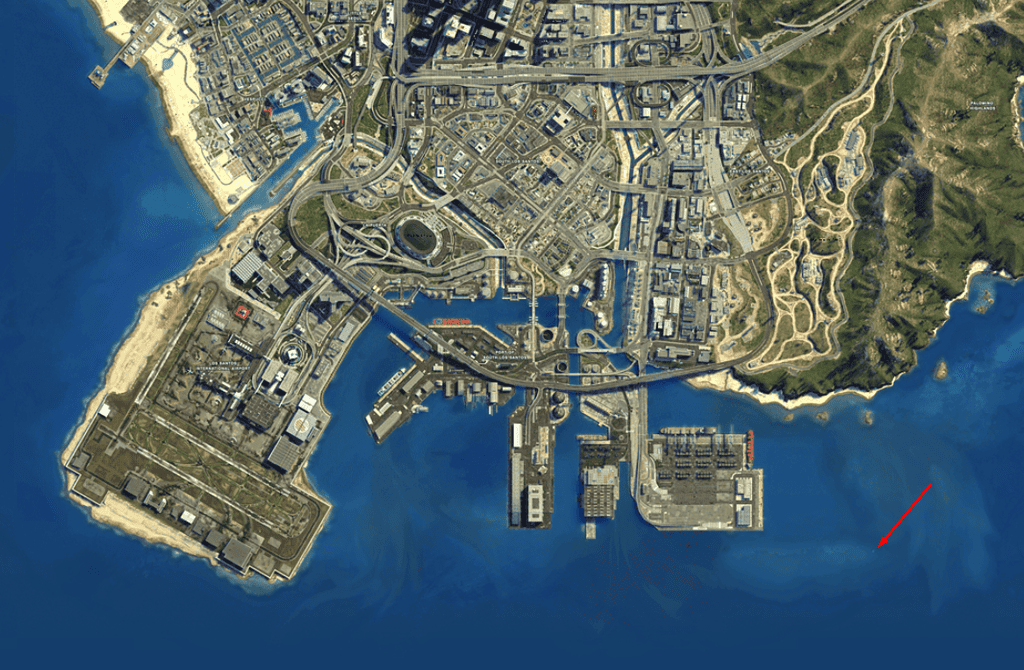 Airport Bunker
There are many things to be found at the Los Santos International Airport, one of which is a secret airport bunker that you may explore. It's a U-shaped white building, and you'll find a staircase with doors once you head behind it. Once you get through these doors, you'll find several vending machines and ladders that can take you to the rooftop of this building.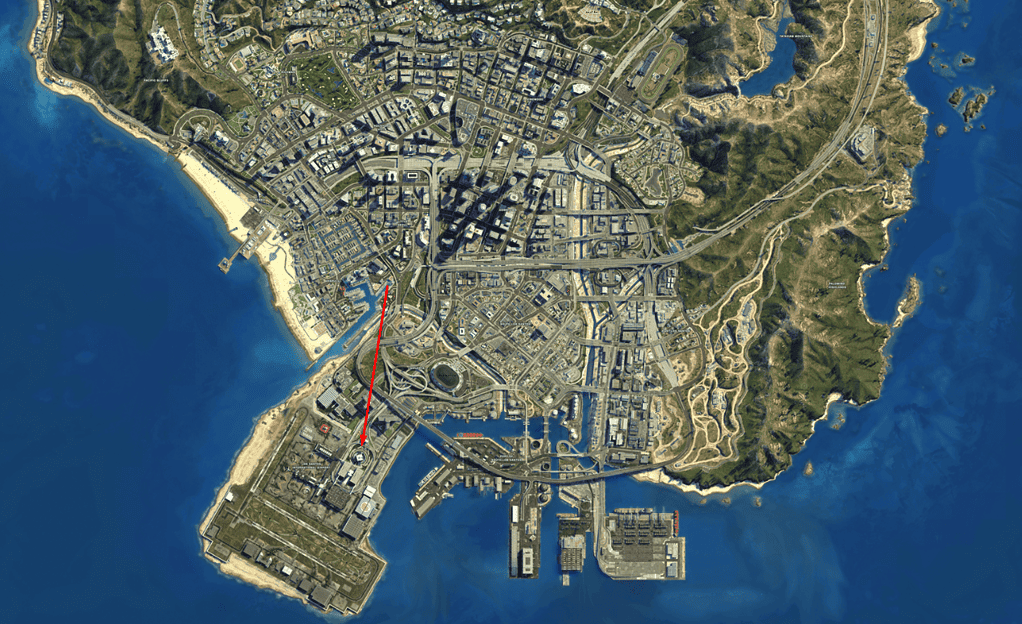 Clock Tower
The Clock Tower, found in the western part of Los Santos, close to the pier, offers a breathtaking 360 view from its top. This 11-story building is one of the most recognizable buildings in the entire Los Santos, and it has a restaurant on the ground floor. However, reaching its top can be quite challenging, as you'll either need to parachute yourself with incredible accuracy or use lots of ladders.
Nevertheless, it is an excellent spot whether you want to shoot some poor NPCs, hide from the police, or simply enjoy the view.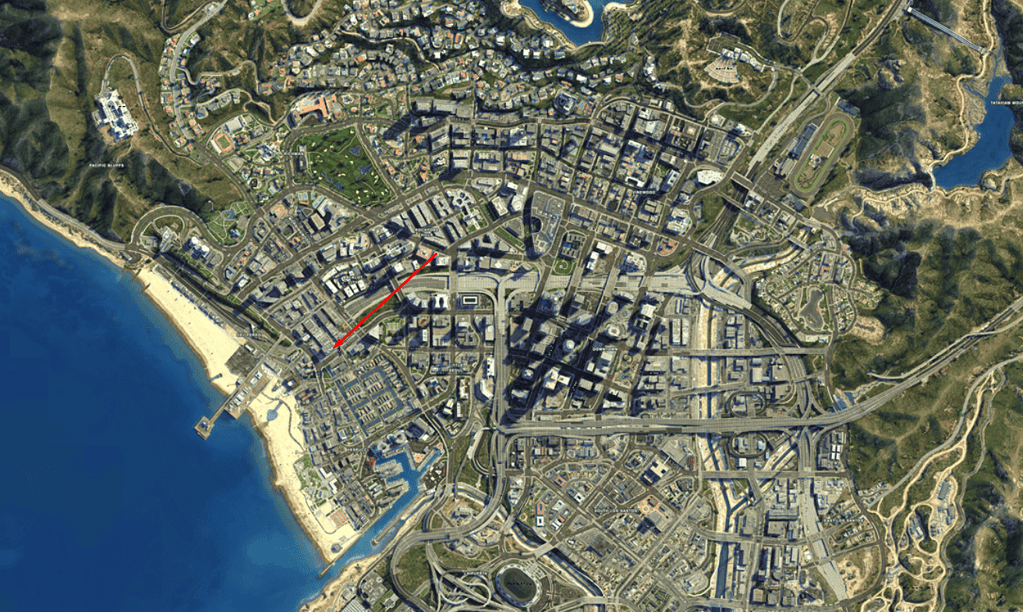 Construction Site
The construction site is hard to miss, considering its vast size and location. Besides, it is also a part of two missions - I Fought the Law and The Big Score- and Strangers and Freaks side mission Paparazzo - The Sex Tape. It features two buildings under construction and two cranes. During the day, you'll find construction workers and various heavy machinery, with construction sound effects such as banging, shouting, and more.
There's a lot to explore in this location, so don't miss it if you're a fan of construction and machinery.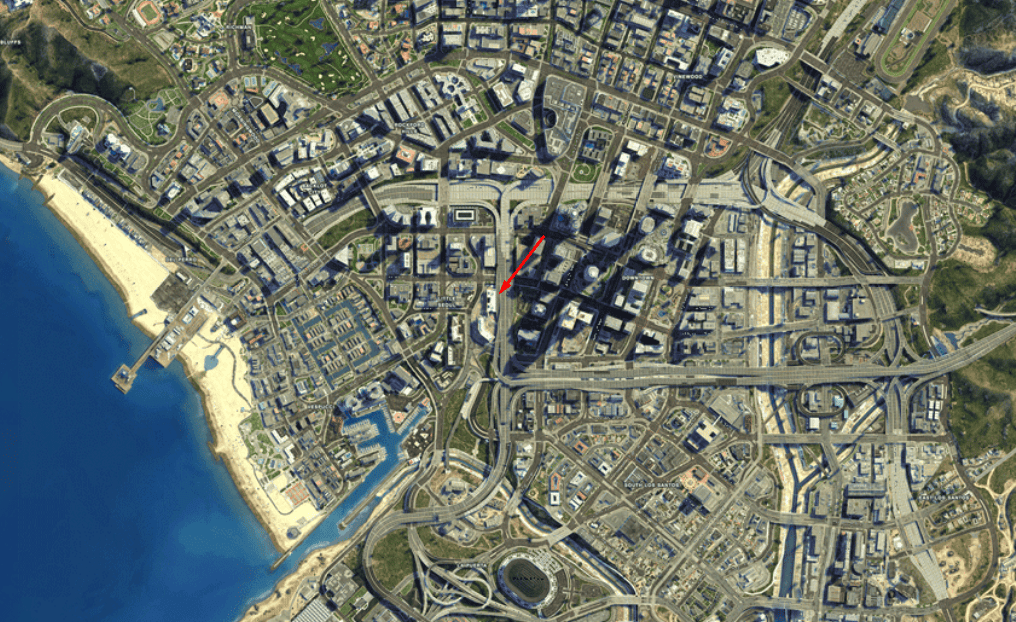 Dr. Friedlander's Office
You'll find the house of Michael's therapist Dr. Isiah Friedlander on the Great Ocean Highway, very close to Bertolt Beach House. It's a 4-story house with balconies, a flat rooftop, a lounge area, an office, and a living area for therapy sessions.
This house is based on a real-life counterpart found at 1355 Pacific Palisades Road in Santa Monica, Los Angeles, and it appears in five GTA V missions, including:
Franklin and Lamar
Chaos
Evil
Reuniting the Family
Abandonment Issues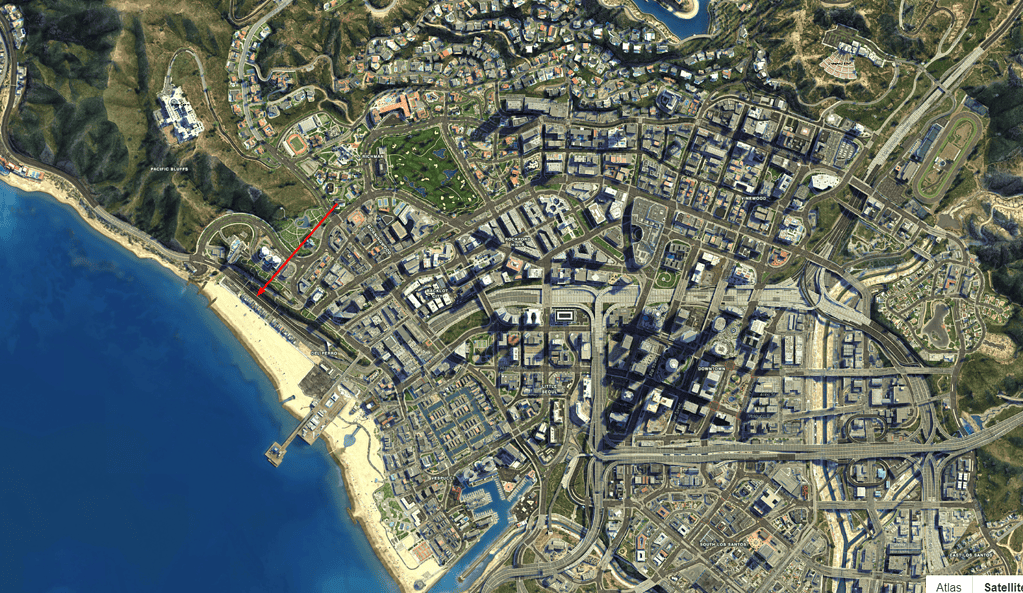 Fort Zancudo Tower
Located next to Lago Zancudo swamps, Fort Zancudo is a military base and ammo depot. It's full of vehicles, airplanes, tanks, and of course - USAF soldiers. You can reach this place by coming from the north and turning left before the tunnel, or you may simply parachute yourself.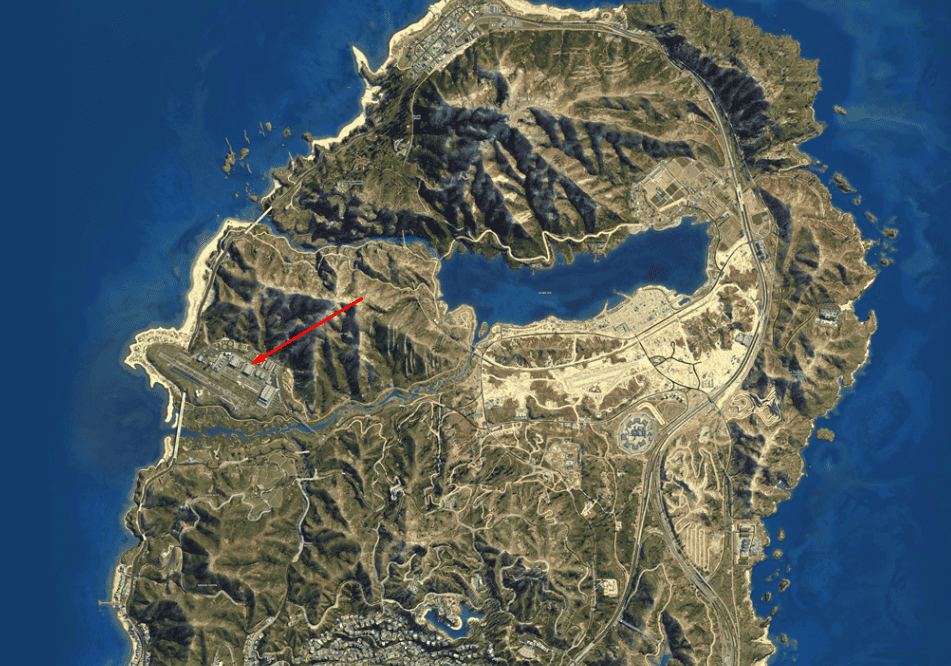 Helipad Secret Rooms
Found in the city center, the helipad has a few secret rooms, although there's nothing interesting inside of them. Still, it is an excellent spot to lay low and hide from cops or if you wish to shoot someone just for fun.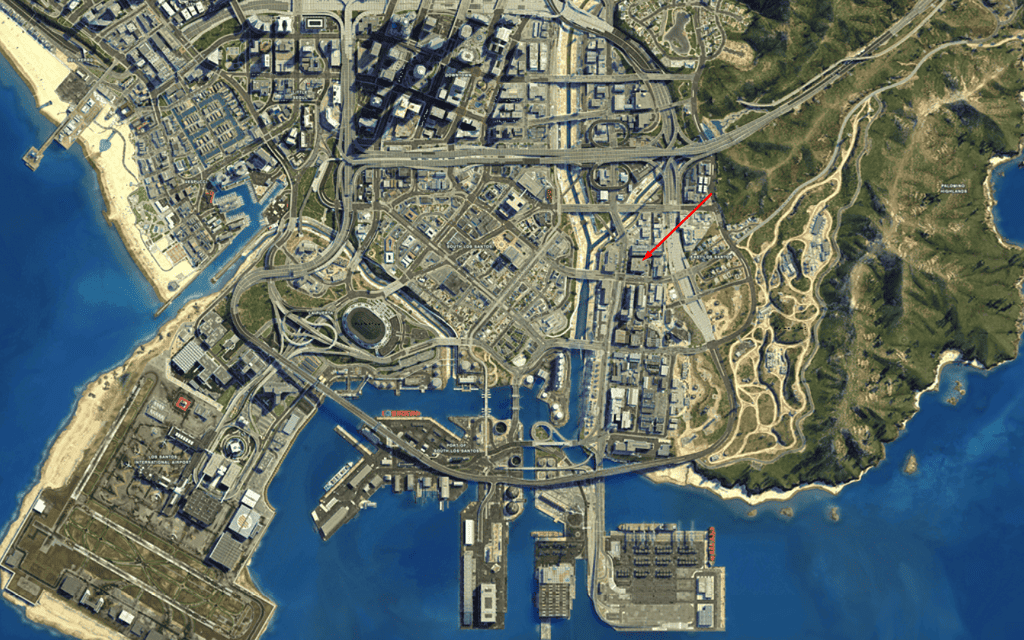 Related articles:
Los Santos Mission Row Police Station
There are multiple police stations in GTA 5, but only one of them is interactive - Mission Row. That essentially means you'll be able to head inside it and explore it. While you may enter this station through any door in GTA 5, it's only accessible through the roof and back door in GTA Online, while the other doors are locked.
This police station is a contemporary three-story building in Downtown Los Santos and featured in Eye in the Sky - Trevor mission. Keep in mind that going behind any desk or climbing the stairs will get you 3 wanted star levels while attacking any NPC inside the building will get you 2 stars.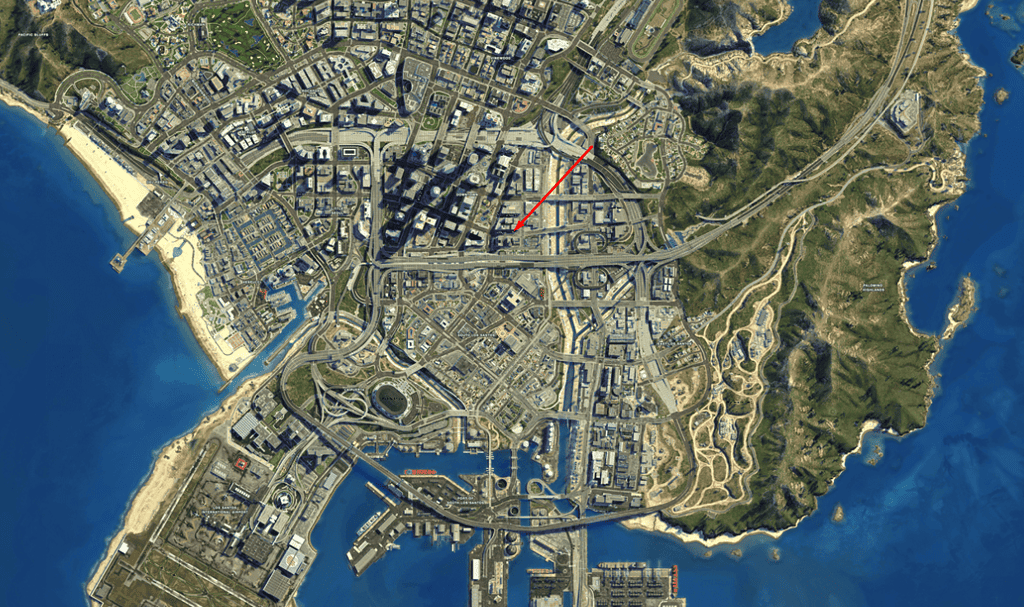 Mountain Cove
This rare natural hidden location in GTA 5 is a mountain cove located in the eastern part of the map near the San Chianski Mountain Range in Blaine County. It is essentially a cave filled with water, and there's no land access to this cave. This means you'll need to improvise to reach it.
Inside it, you'll find a grenade launcher, as well as a letter scrap and the spaceship part. This cove is part of the Coveted mission in GTA Online, although it's not featured in GTA 5's missions.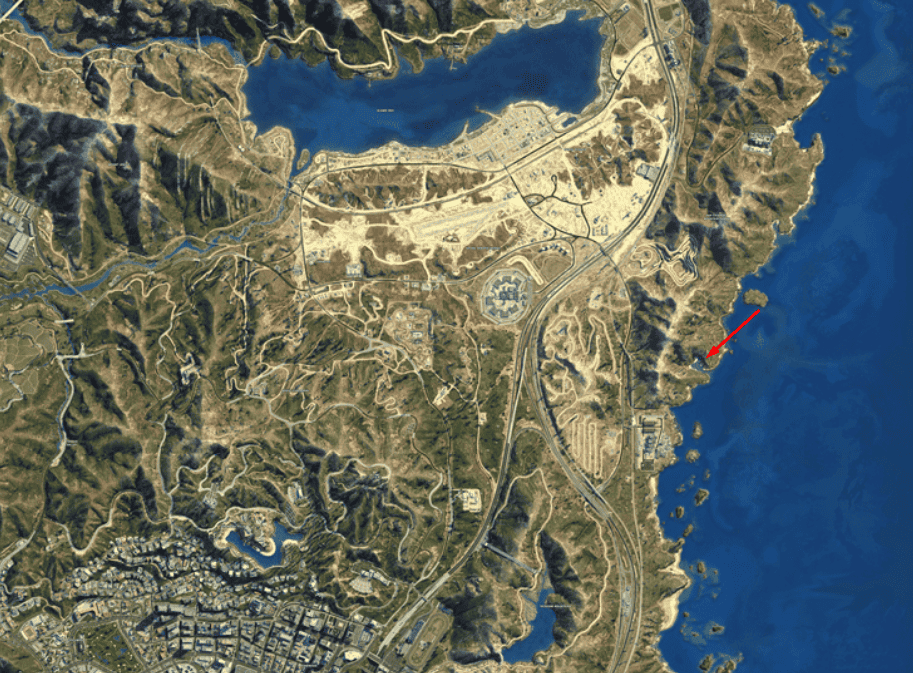 Pacific Standard Public Deposit Bank
Located in Downtown Vinewood near Alta Street and Vinewood Boulevard, Pacific Standard Public Deposit Bank is accessible in GTA 5 and can only be explored but can't be robbed. However, you may access the vault by placing the sticky bomb on a door.
In addition, you can enter this building through two entrances from two streets and use ATMs found inside.
This building is based on the First National Bank of Hollywood, opened in 1928, and is a part of four Grand Theft Auto Online missions, including:
The Pacific Standard Job
Every Bullet Counts IV
Air Freight Cargo Steal Mission
Robbery in Progress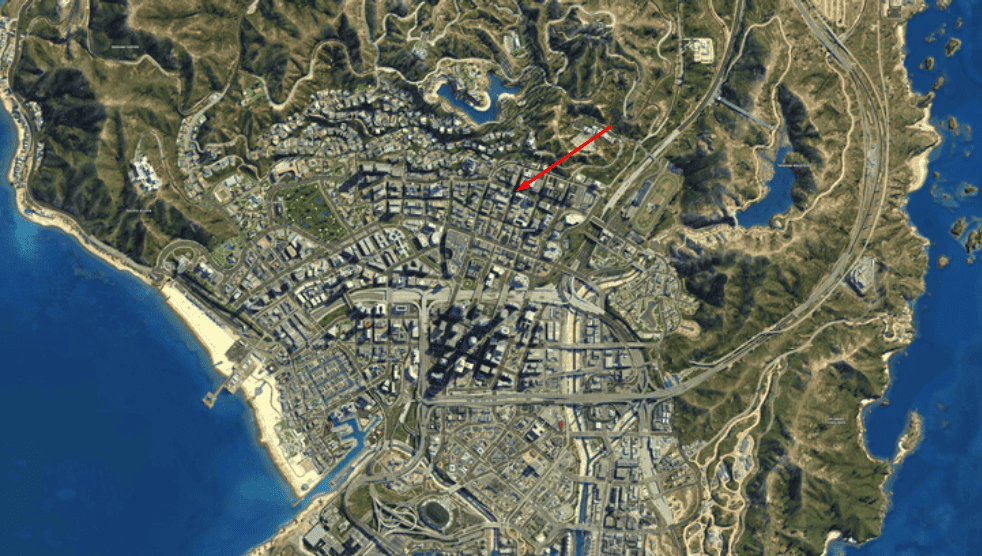 Prison Guard Tower
Just like any real-life prison, Bolingbroke Penitentiary features guard towers that are used as watch towers to prevent prisoners from escaping. There are exactly ten of them in this prison, and you may access them all if you want to take a sniper rifle from prison guards. In addition to this, you'll also find pictures of strippers, an emergency procedure guide, a security camera, and much more inside these towers.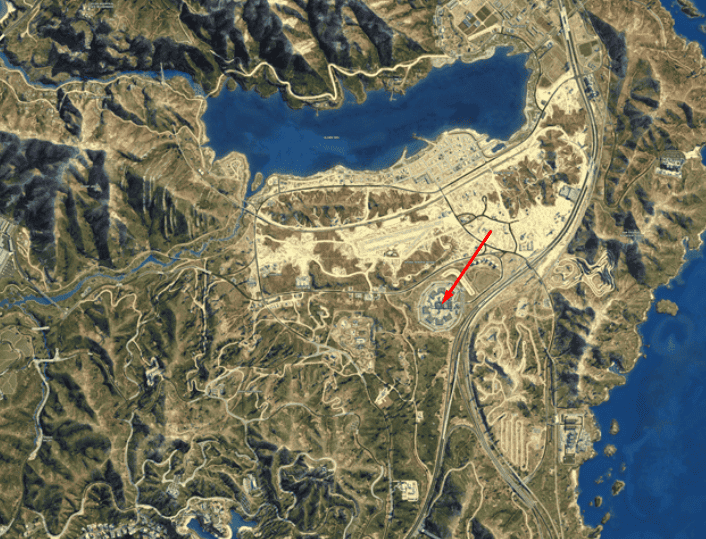 Prison Jail Cells
Once you've explored Towers in Bolingbroke Penitentiary, you may also explore the jail cells inside of this prison. To do so, head to the prison yard and enter any green doors you see. From there, you'll be able to freely explore the jail cells and other rooms, including the mass hall, toilets, kitchen facilities, gym, and laundry room. Although you won't find anything special inside jail cells, you'll be amazed to see the level of realism and details.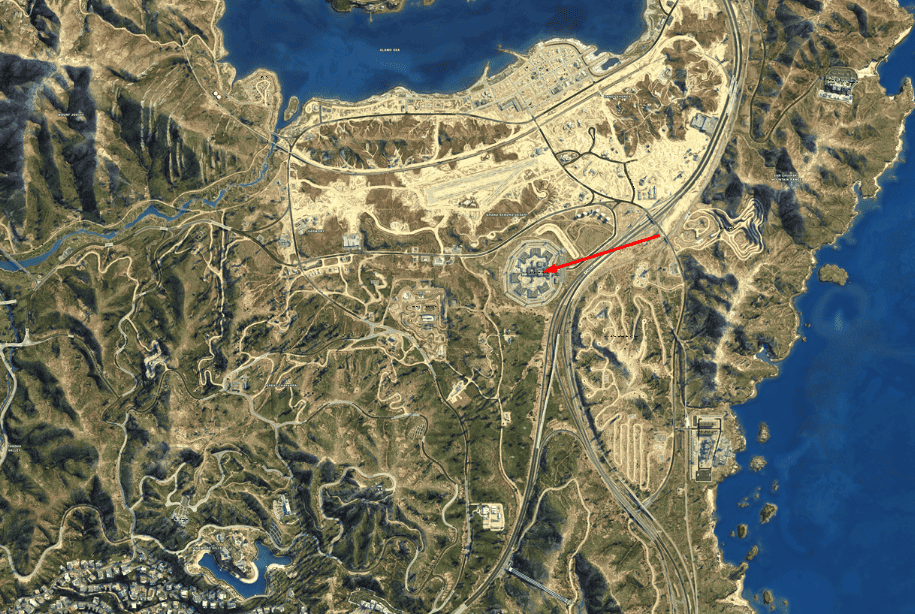 Secret Garage
There are several secret garages you may find in GTA 5, but we only included one as they are pretty much the same. You may access these garages with your vehicle or on foot and use it to hide from the cops and their bullets because the metal garage doors will protect you. Shooting at the garage doors will open and close them so that you can use them to your advantage.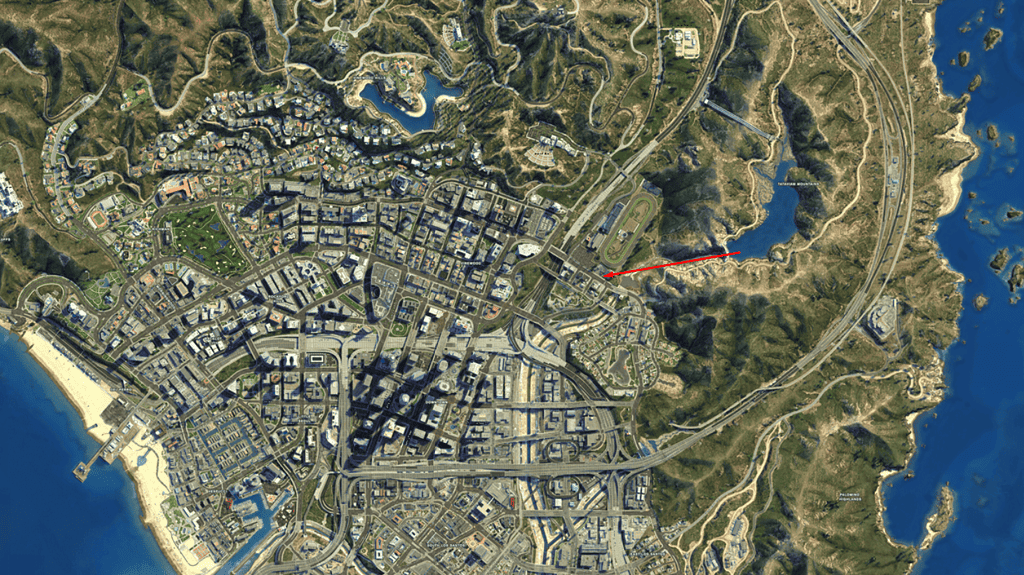 Secret Walkway
You'll find the secret Del Pierro Pier walkway if you head to this specific location shown in the image below. Essentially, it's long boards stacked next to each other with the metal mesh, allowing you to walk all around (and below) the boardwalk. It is an excellent spot for sniping, but in that case, you can expect some police to shoot you from the boats.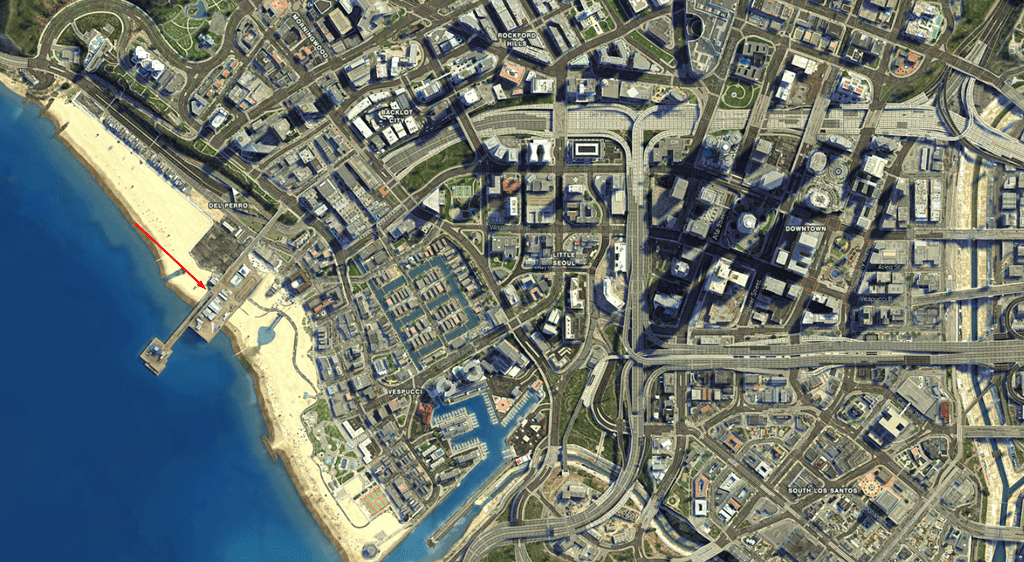 Tennis Coach's House
After becoming homeless due to Michael destroying his house, Kyle Chavis, a tennis coach from GTA 5, relocated but remained in the same neighborhood. This time, it's a much smaller and cheaper house, which cannot be said about the one that Michael previously destroyed. If you head into the backyard of his house, you'll find the two rackets and some tennis balls there.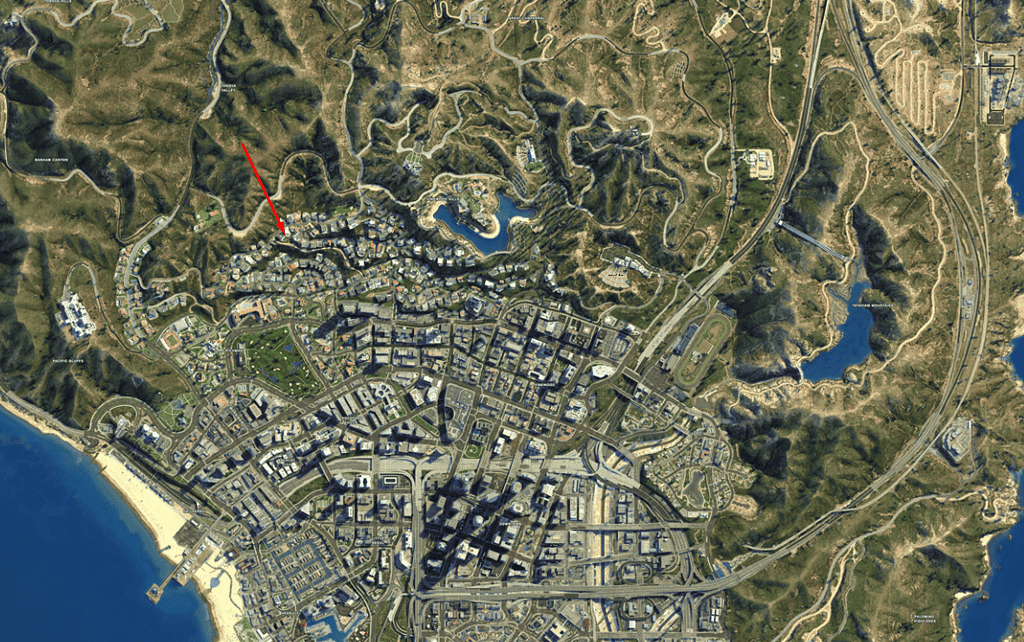 The Altruist Cult
Altruists are a religious cult featured in GTA 5, and their members can be found almost anywhere on the map. However, their headquarters are located in Chiliad Mountain State Wilderness, Blaine County.
Members of this cult are cannibals, and Trevor can kidnap a few random characters to bring them to this camp for a reward of $1000. On the other hand, it's best not to deliver some characters to the cult as they will reward you with $60000 instead. This location can activate several random events, but only if you play with Trevor.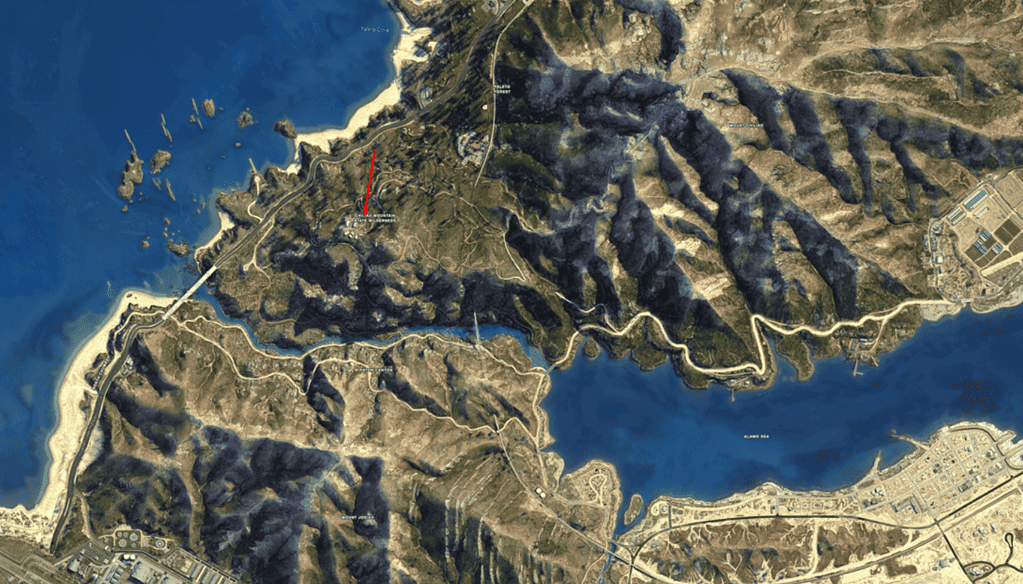 The Water Dam Interior
One of the most majestic locations in the entire GTA 5 is, without any doubt, the water dam. But not many players know that it's possible to head inside and have a closer look at the turbines and an entire system that produces electricity. This is certainly something worth checking out. Once you get inside the dam, you'll find the body armor, a health pack, and a spaceship part which is below a pipe north of the dam.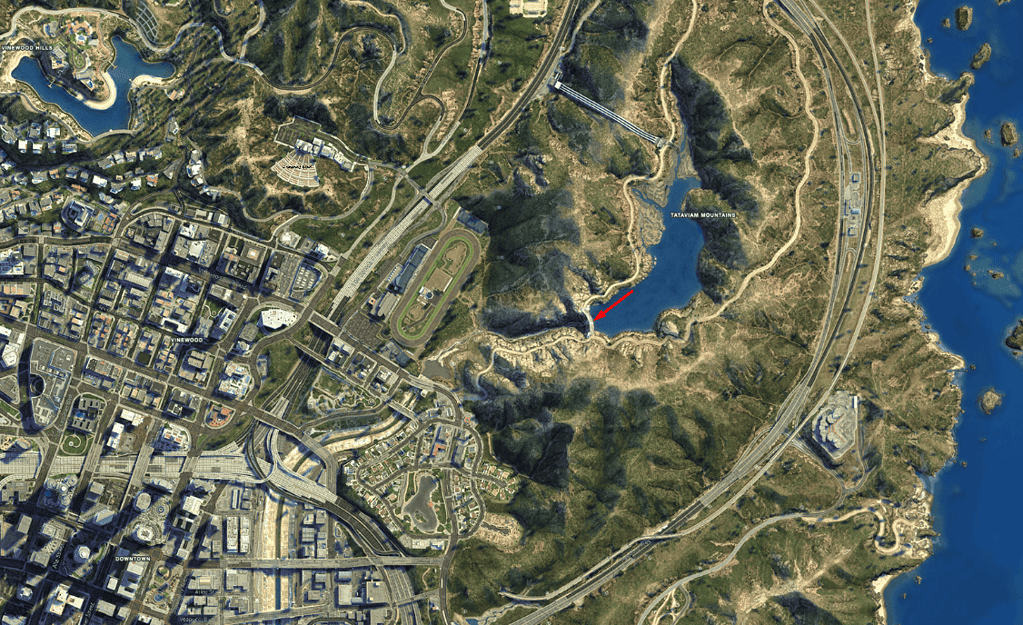 Tunnels
Lastly, the maintenance tunnels are one of the most mysterious locations found in GTA 5 and can be found in downtown Los Santos. These tunnels have two entrances; one is near the far end of the Los Santos water reservoir, while the other is found beneath the underpass.
The reason for their mystery is that they are haunted, and if you get into these tunnels (except during the mission), you'll hear spooky ghost voices, demonic laughter, and a breathing voice. Multiple players have reported some other sounds, but they are unconfirmed.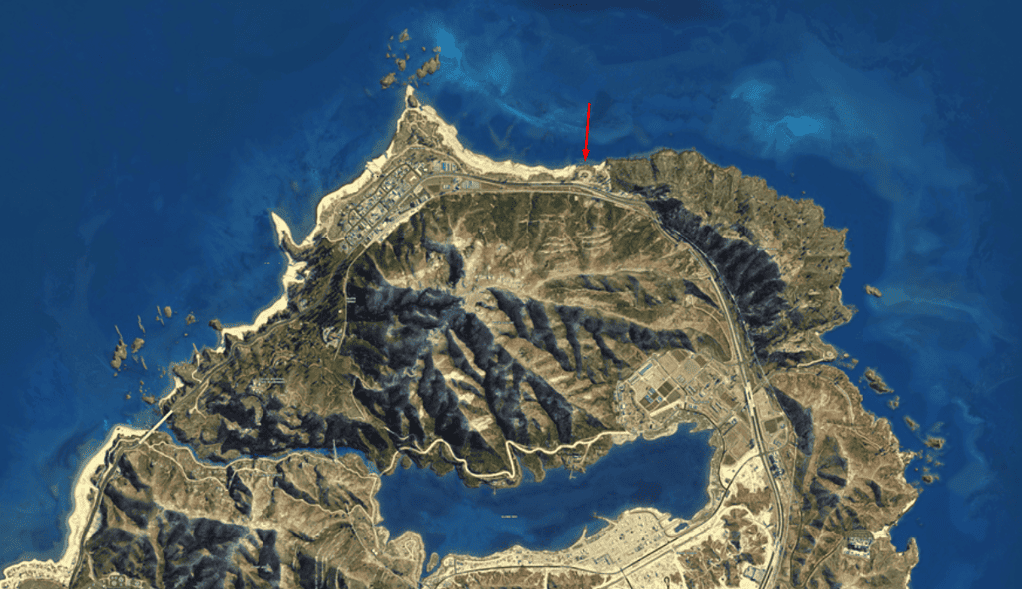 So there you have it; these were the most interesting secret locations in GTA 5 that were worth mentioning. Of course, Rockstar Games have added many more secret locations, but we believe they aren't as interesting as those above.
All Grand Theft Auto games feature some secret locations, so if you're curious to learn more about them, we also covered the secret locations in GTA IV and secret locations in GTA San Andreas too!