The music in GTA has always been an integral part of the game. From the classic rock and pop hits of the early games to the diverse and eclectic mix of genres in the more recent releases, GTA's music has always helped set the tone and atmosphere of each game in the GTA franchise. Whether you're new to the series or a long-time fan, the songs featured on radio stations in GTA games will surely get you in the mood to play.
This article will reveal some of the best songs to appear in GTA games.
Best Songs in Grand Theft Auto: Vice City
One of the highlights of GTA: Vice City is "Self Control" by Laura Branigan. This upbeat pop song can be heard on the in-game radio station "Flash FM" and is perfect for cruising around the game's neon-lit streets of Vice City.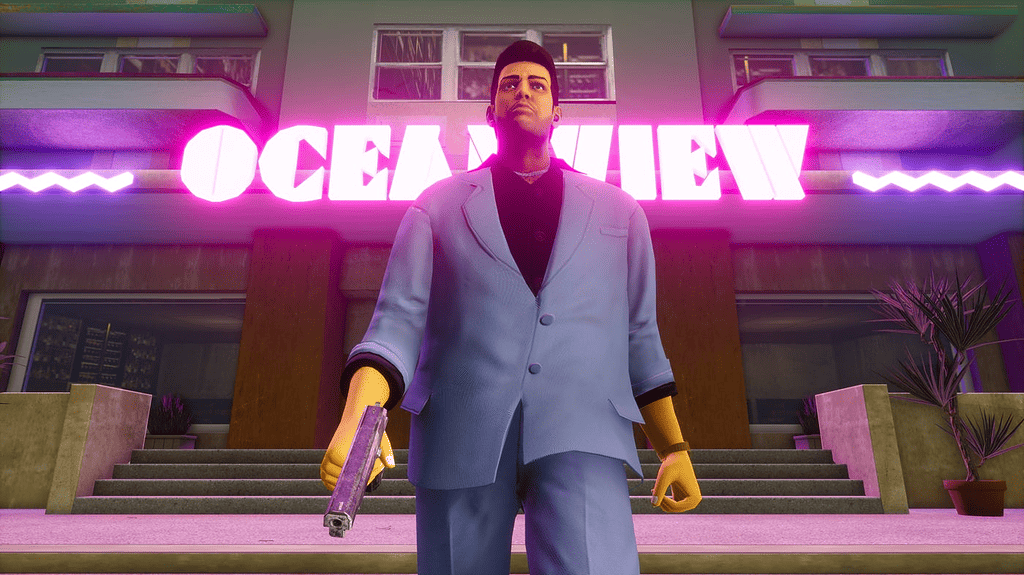 Many other songs appear in GTA Vice City that help to create an immersive and authentic 1980s setting for the game and, in a way, transport players back to the glitz and glamour of that decade.
Here are some of our favorites:
A Flock of Seagulls - I Ran (So Far Away)
Spandau Ballet - Gold
The Whispers - And the Beat Goes On
Michael Jackson - Billie Jean
The Cult - She Sells Sanctuary
Michael Jackson - Wanna Be Startin' Somethin
Kool & the Gang - Summer Madness
Cutting Crew - (I Just) Died in Your Arms
Herbie Hancock - Rockit
Hall And Oates - Out Of Touch
Talk Talk - Life's What You Make It
Luther Vandross - Never Too Much
Mr. Mister - Broken Wings
Toto - Africa
Indeep - Last Night a D.J. Saved My Life
Deodato - Latin Flute
Laura Branigan - Self Control
The Buggles - Video Killed the Radio Star
Quiet Riot - Cum On Feel the Noize
Best Songs in Grand Theft Auto: San Andreas
GTA: San Andreas features a soundtrack that covers many different genres of music, from rap and hip-hop to rock and pop. The decade in which the game is set (the 1990s) is reflected in the songs featured on each radio station featured in this game.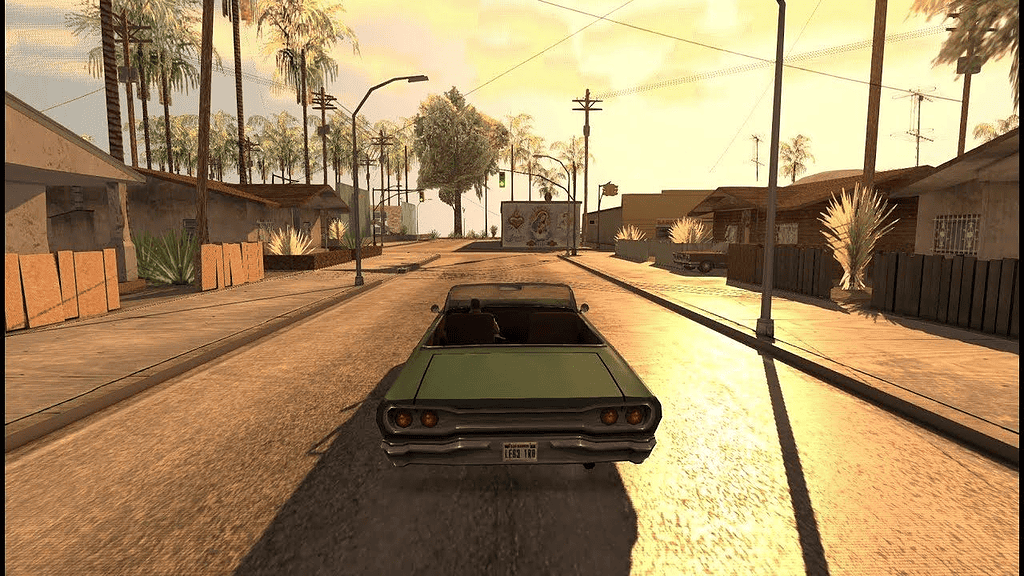 Each song in GTA: San Andreas is an ideal choice for cruising around the sprawling city of Los Santos. This video game has a profound influence on the music-listening habits of many people. Have a look at some of our top picks:
Tom Petty - Runnin' Down a Dream
Foghat - Slow Ride
War - Low Rider
Depeche Mode - Personal Jesus
Boston - Smokin'
Gap Band - You Dropped a Bomb on Me
Ohio Players - Love Rollercoaster
Stone Temple Pilots - Plush
Dr.Dre (feat. Snoop Dogg) - Nuthin' But A 'G' Thang
Lynyrd Skynyrd - Free Bird
Billy Idol - White Wedding
Booker T. & the MG's - Green Onions
Creedence Clearwater Revival - Green River
Guns N' Roses - Welcome to the Jungle
Eddie Rabbitt - I Love a Rainy Night
David Bowie - Somebody Up There Likes Me
Toots & The Maytals - Funky Kingston
Ozzy Osbourne - Hellraiser
Dazz Band - Let It Whip
Juice Newton - Queen of Hearts
Soul II Soul - Keep On Movin'
James Brown - The Payback
N.W.A. - Express Yourself
Living Colour - Cult of Personality
Rage Against the Machine - Killing in the Name
Jerry Reed - Amos Moses
Related articles:
Best Songs in Grand Theft Auto IV
The GTA IV radio soundtrack includes songs from the 2000s, all hand-picked to create an immersive and authentic 2000s setting for the game and help transport players to New York City during that time.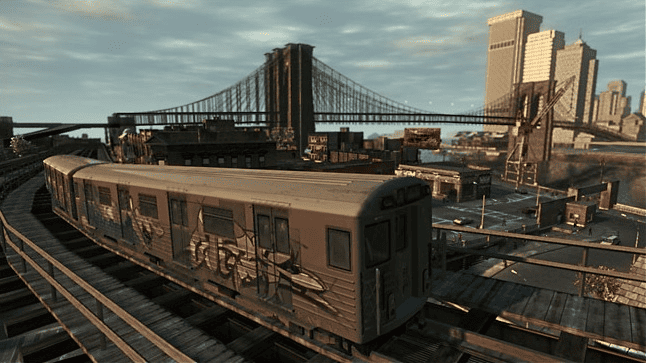 However, unlike the previous Grand Theft Auto titles, Grand Theft Auto IV doesn't have many legendary songs. Nevertheless, here are some of the best ones to check out below:
Deep Purple - Highway Star
Sister Sledge - He's the Greatest Dancer
Womack & Womack - Teardrops
Change - A Lover's Holiday
Queen - One Vision
Tangerine Dream - Remote Viewing
Miles Davis - Move
Dan Hartman - Relight My Fire
Electric Light Orchestra - Evil Woman
Jean Michel Jarre - Oxygène, Pt. 4
Barry White - It's Only Love Doing Its Thing
Best Songs in Grand Theft Auto V
GTA V has it all - genres, decades, and lots of radio stations. This game probably has the largest amounts of songs in every game in history, and all of this is also available in GTA Online.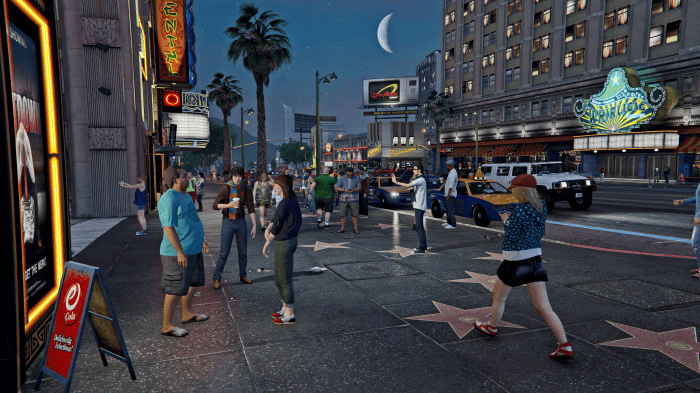 Check out our list of best songs featured in Grand Theft Auto V below:
Modjo - Lady (Hear Me Tonight)
Neon Indian - Polish Girl
Snoop Dogg - Gin and Juice
INXS - New Sensation
Rick James - Give It to Me Baby
Gerry Rafferty - Baker Street
Jane Child - Don't Wanna Fall In Love
Kenny Loggins - Danger Zone
The Doobie Brothers - What a Fool Believes
Stardust - Music Sounds Better With You
Kansas - Carry On Wayward Son
Steve Winwood - Higher Love
Brass Construction - Changin'
Mountain - Mississippi Queen
Eddie Murphy - Party All the Time
M83 - Midnight City
Randy Crawford - Street Life
Alannah Myles - Black Velvet
Moloko - The Time Is Now
Steve Miller Band - Rock'n Me
ZZ Top - Gimme All Your Lovin'
Survivor - Burning Heart
Amerie - 1 Thing
Gorillaz - Feel Good Inc.
Best Songs in Other Grand Theft Auto Games
Lastly, some fantastic songs didn't make it to the main games of the Grand Theft Auto series but were instead left for the "smaller ones". Some of the best ones include:
Scorpions - Rock You Like a Hurricane (GTA Vice City Stories)
New Order - Blue Monday (GTA Vice City Stories)
Giorgio Moroder - Chase (GTA Liberty City Stories)
The Commodores - Nightshift (GTA Vice City Stories)
Pat Benatar - Love Is a Battlefield (GTA Vice City Stories)
Amy Holland – She's On Fire (GTA III)
The Cure - A Forest (GTA Vice City Stories)
Moloko - Sing it Back (Boris Musical Mix) (GTA Liberty City Stories)
Debbie Harry - Rush Rush (GTA III)
Phil Collins - In the Air Tonight (GTA Vice City Stories)
Yazoo - Don't Go (GTA Vice City Stories)
Laura Branigan - Gloria (GTA Vice City Stories)
Philip Bailey & Phil Collins - Easy Lover (GTA Vice City Stories)
Marvin Gaye - Sexual Healing (GTA Vice City Stories)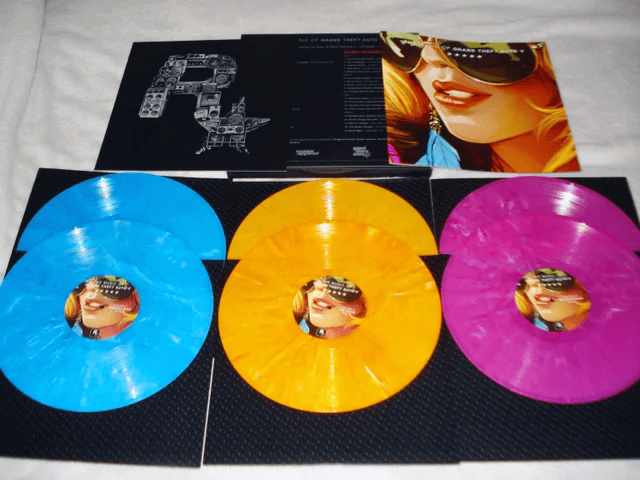 The music in the Grand Theft Auto series is more than just something you hear in the background; it's an integral part of immersing yourself in the game's world. So, these were some of the most memorable songs from GTA games that will keep you entertained while you cruise around town or complete missions.
All GTA games' radio stations feature cherry-picked songs that perfectly fit the game's atmosphere. While some stations feature upbeat pop and dance music, others feature R&B, Soul, and other genres, so there's definitely something for everyone's taste.
Finally, it's worth noting that Rockstar Games had to spend a vast sum of money to get the necessary licenses for every song used in their games. Clearly, some of the GTA games had much bigger budgets, which you can tell by the songs featured in these games.