Who doesn't love GTA games? We all played it at some point in our lives, and with so much hype surrounding the series, we decided to rank all of the GTA games from worst to best. Yes, you guessed it: The best game in the franchise is your favorite one.
Grand Theft Auto has come a long way since its first installment in 1997. From top-down 2D graphics to some of gaming's most robust experiences today, GTA has always been known for its fantastic gameplay and memorable storylines and characters.
List of the Best GTA Games of All Time
Below is the list of the best Grand Theft Auto games of all time, ranked.
Even though graphics have improved exponentially since then, this game still stands out due to its revolutionary concept, playing as criminals who can go anywhere and do anything without any restrictions or limitations imposed on them by anyone else but themselves!
Overall, Grand Theft Auto is considered one of those games that have shaped gaming culture today thanks largely due to its unique take on open-world exploration combined with criminal activities within the game environment.
Those are the two things we now see implemented into many modern titles in various genres today. Without this title, there's no telling what direction video games would've gone down if it wasn't for GTA's influence so many years ago when everything began back in 1998.
GTA: Liberty City Stories
Liberty City Stories, released in 2005 for the PSP, was a prequel to Grand Theft Auto III and is remembered as one of the first 3D entries in the series for a portable console. It took full advantage of what made its "big" predecessors so memorable and brought them into an even more accessible package.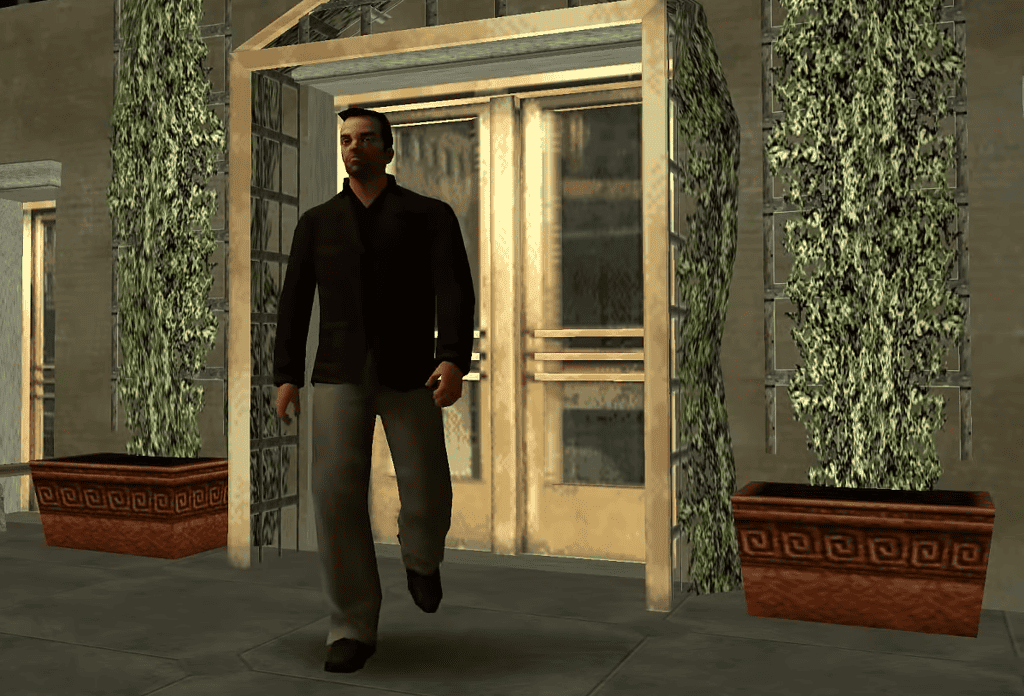 The game follows Tony Cipriani, a mobster trying to make his mark on Liberty City's criminal underworld, with non-linear open-ended gameplay that encourages players to shoot first and ask questions later.
At the time it was released, Liberty City Stories was nothing short of revolutionary. It captured all that had made Grand Theft Auto games so popular while still being able to fit onto such small hardware as handheld consoles.
Overall, Liberty City Stories has gone down as one of Rockstar Games' most beloved titles because it proved how much could be done with limited resources when developers are truly passionate about something they create.
Grand Theft Auto Liberty City Stories' success opened up doors for many other ambitious projects since then, which have pushed boundaries even further than before.
Grand Theft Auto IV
Grand Theft Auto IV, released in 2008 for PlayStation 3 and Xbox 360, was a long-awaited follow-up to the beloved Grand Theft Auto San Andreas. It brought with it a new level of realism as players explored Liberty City, modeled after New York City, on an even bigger stage than before.
Players followed Nico Bellic's journey from immigrant to a success story in America as he encountered various obstacles along the way.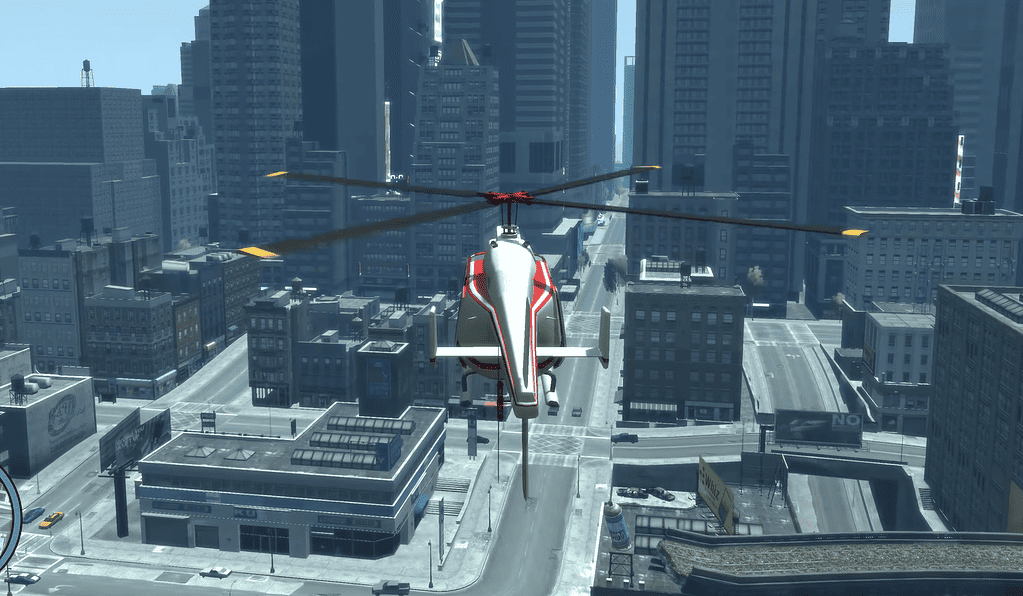 In addition to the captivating campaign mode of Grand Theft Auto Vice City, GTA IV also featured multiplayer capabilities, which were later expanded upon with runaway success when Grand Theft Auto Online launched years later.
GTA IV introduced cover-based mechanics in which Rockstar Games would engage again in Red Dead Redemption and Grand Theft Auto 5 afterward, pushing their franchise into uncharted territory at that time.
Grand Theft Auto 4 is certainly one of those games that have stood out over time due to its groundbreaking features such as realistic graphics, compelling storyline, and innovative gameplay modes like online playability, all coming together for what proved itself worthy enough for getting a mention here on our list of the best GTA games of all time.
Back then, Rockstar called players to enjoy being in a relatively basic fantasy of being a young criminal whose only goal was to commit wanton acts of violence and destruction, which changed at least a bit when the newer series came later on.
When it comes to the visuals in GTA II, they improved greatly. The cars and other elements looked way better than in the GTA games before, and not just that - the camera system was greatly improved, too.
GTA 2 also implemented a multiplayer mode that allowed up to six people to enjoy competing on maps designed specifically for multiplayer GTA games.
GTA: Vice City Stories
Grand Theft Auto Vice City Stories, as a prequel to Vice City, debuted in 2006 for PSP, before it came to PlayStation 2, the year after. The storyline is set in the year 1984, which is two years before the happenings of Vice City.
The game follows the story of Victor "Vic" Vance, and there, a player is met with this GTA character's efforts to create a criminal empire in Vice City.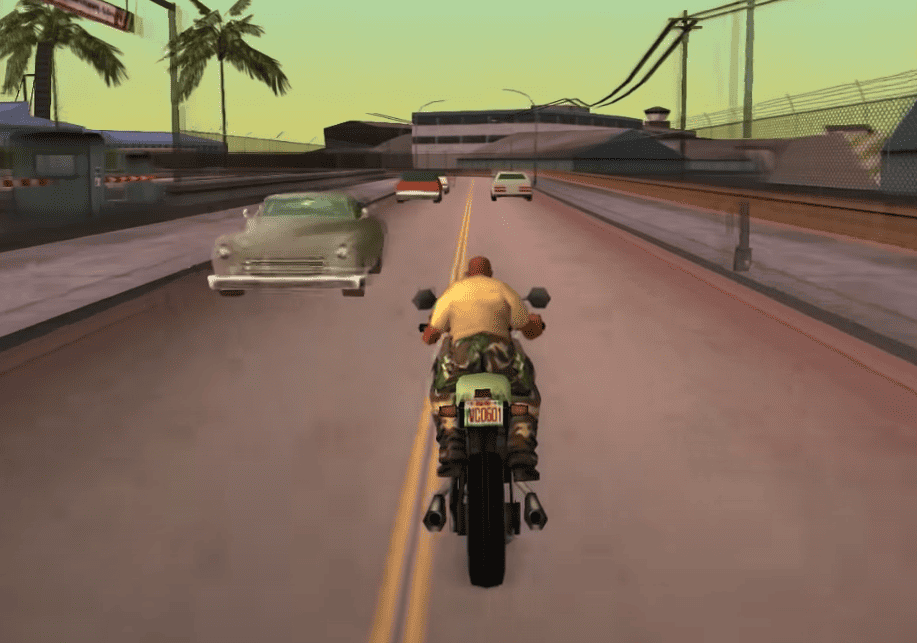 Grand Theft Auto Vice City Stories improved notably compared with some elements of Vice City, especially when it comes to adding more personality. GTA Vice City Stories also offered players another fun romp with the complete freedom to cause mayhem.
Even though Grand Theft Auto Vice City Stories didn't take the series into new territory, it surely made the trademark GTA experience portable.
Grand Theft Auto III
Grand Theft Auto III was released back in 2001, and since then, it stole the hearts of many GTA fans. This Grand Theft Auto game represented a major shift for the series, even though it was still under development at DMA Design back then.
Related articles:
GTA 3 moved the series into a 3D world for the first time while following the 2D top-down perspectives of the earlier GTA games.
The storyline of GTA III is set in a fictional version of New York City, which is called Liberty City. Everyone at that time praised GTA 3 because it pushed the series into a thrilling new direction, which had a more ambitious open world, while the gameplay was a bit less linear.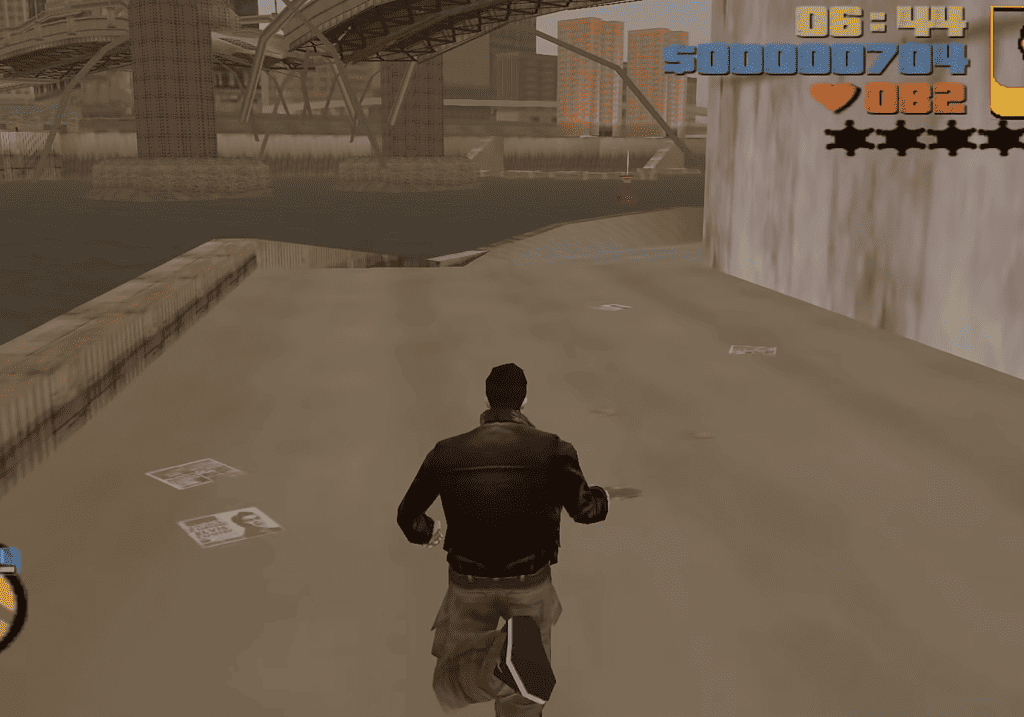 When it came to the whole gaming industry, GTA III was highly influential, and it helped move the industry greatly toward completely embracing non-linear open-ended sandbox games, which has since become a must.
Back then, keeping in mind what the other games at that time offered, GTA III gave players an astounding variety and volume of activities in which they could partake. Also, it came out with a neat soundtrack, which included an original comedy channel Chatterbox.
That was the GTA franchise's first time using Hollywood talent for voice roles in the game, as Samuel L. Jackson and Michael Madsen were the two stars who appeared in the voice parts of the game.
GTA: San Andreas
A strong second place is for none other but a legend in the whole GTA franchise. GTA San Andreas was released back in 2004, and there are still so many players replaying it today, especially with so many mods, from minor upgrades to definitive editions with an amazing, revamped texture and graphics, so the old groove never looked better.
GTA San Andreas was a groundbreaking open-world experience when Rockstar Games released it on PS2 and Xbox.
This video game was set in a massive open world based in Los Angeles and some other areas. You are put into the role of Carl "CJ" Johnson, who is perhaps one of the most, if not the most favorite, protagonists in the whole GTA franchise.
GTA San Andreas improved compared to the earlier released series by doing away with loading screens between locations, adding a swimming option, etc. They also added an RPG system of sorts where you get bigger when you eat and you are asked to exercise if you want to stay fit, and you had so many diverse activities to play with.
At that time, it was a gorgeous world full of everything a player could wish for back then. Grand Theft Auto San Andreas is a powerful package that offered it all to GTA fans when the game was released.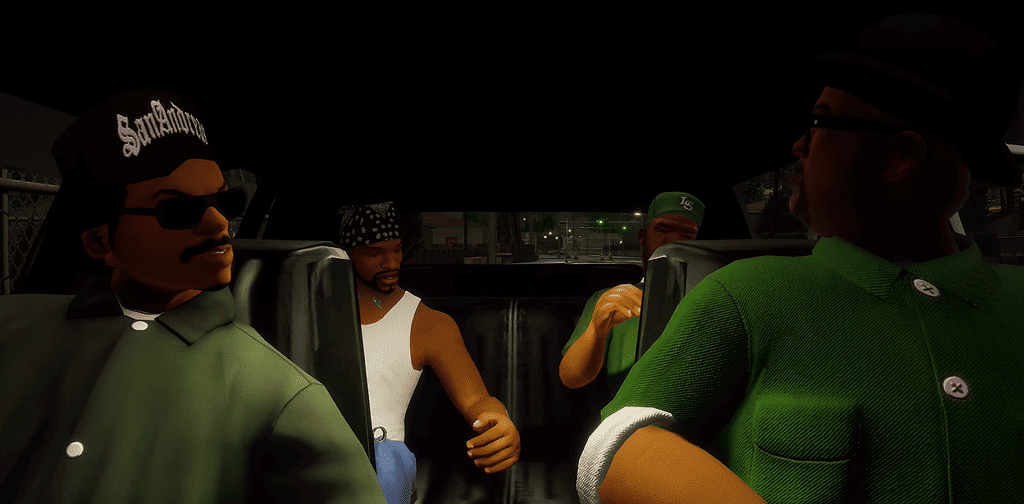 The characters and dialogue are also well-made, and the sound design was very nice. The legacy of this iconic game, GTA San Andreas, surely would live on with Rockstar focusing on using the same setting for its most popular video game in all GTA series so far, GTA V.
Grand Theft Auto V
A throne is reserved for only one, and in this case, the best GTA game of all time on our list is Grand Theft Auto V.
GTA V deserves first place because it represents the highest level they could accomplish, creating a perfect GTA series while trying to maintain everything each of its GTA predecessors provided to the world, and they all offered a lot.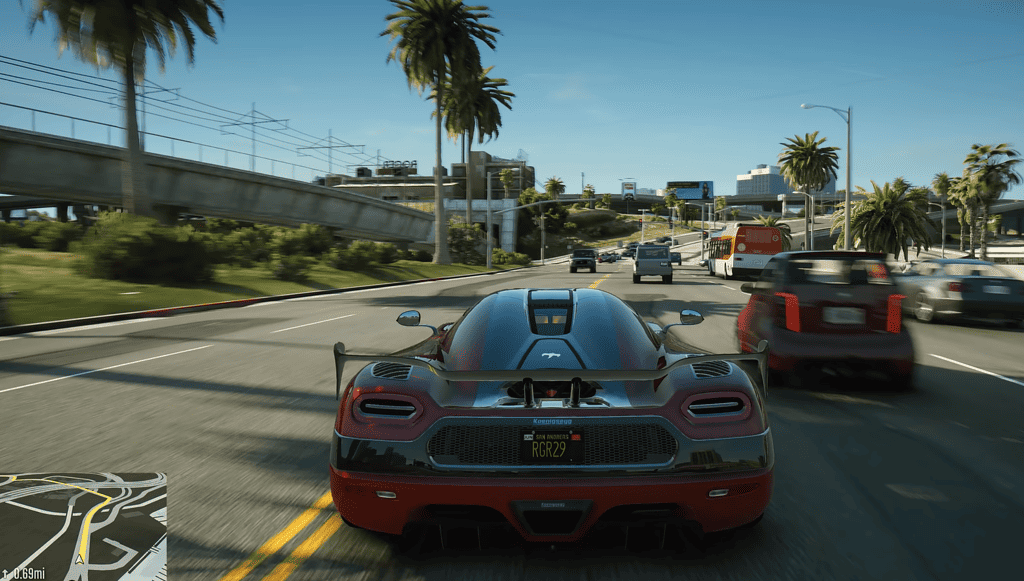 GTA V was released back in 2013. and since then, every GTA fan is crazy about it. The game has stood the test of time, and to this day, it stays one of the most popular games to play. The main reason this GTA game stays popular is its GTA Online mode.
When it comes to the game's narrative, Rockstar Games took quite a unique approach for the series, and they did it by featuring not one - but three playable protagonists, Michael, Trevor, and Franklin.
The three main protagonists have distinct backgrounds, which you can explore and get to know like they are real people because of the complexity and depth of their characters.
They all offer their unique perspectives and gameplay opportunities, and that is what kept the whole experience so fresh.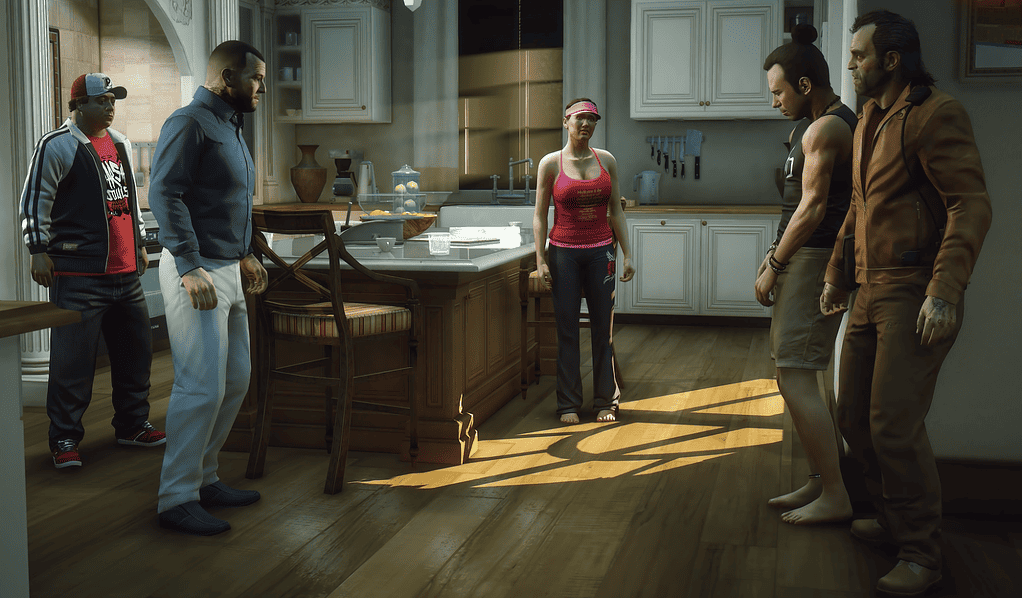 In the end, their stories are tied together in a satisfying way for players.
The storyline of the best Grand Theft Auto game is set in a fictional version of Los Angeles called Los Santos and the surrounding area known as Blaine County. GTA V offers an expansive world in which you can do almost anything, explore different places, and meet many people.
When it comes to GTA Online, it is a treasure unto itself, which offers a virtual playground with many diverse tasks and activities that you can take part in, like heists, races, PvP, and many other challenges.
No matter which title you choose or how far along you are in your journey through Los Santos, we can guarantee that each franchise will leave an impression as no other game can. So go ahead and take a trip down memory lane or discover something brand new.