Google Play gift codes are used to top up your Google account with funds, which you can then use on Google Play Store for anything - without any limitations. You can get these codes either through digital and physical Google gift cards or in the form of a Google Play promo code. Today we're going to show you how to get a free Google Play gift code!
Earn Free Google Play Gift Codes on Freecash
First, you need to create a Freecash account. Right after, you may start playing online games, answering paid surveys, watching videos, or completing microtasks. Every task has its corresponding coins which you can either cash out in Paypal or exchange for gift cards and codes like Google Play.
How to redeem your code?
Right after Freecash has sent you your gift code, proceed by doing these simple steps.
On your mobile, open Google Play and tap your account in the screen's upper right corner.
Select 'Payment & Subscriptions'.
Select the fourth and last option which is 'Redeem Code'.
Enter the code and tap the 'Redeem Button'.
Confirm in your Google Play Store app if the code has successfully been added to your balance by selecting 'Budget & History' also found in the 'Payment & Subscription'. You can now purchase your desired premium apps, games, and/or digital content favorites.
Related articles:
How many gift cards can I get?
Freecash allows you to earn unlimited points for an unlimited amount of Google Play Gift Codes. If your current gift code is not enough for the amount of purchase that you want, you can always visit Freecash to do micro-tasks and continuously earn more Google Play Gift Codes.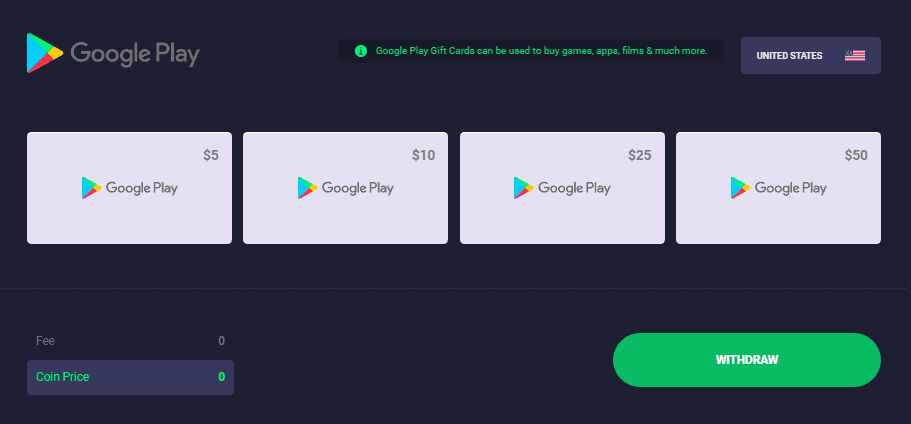 Monetha
Another way to earn Google Play gift cards for free is through the Monetha app. This online shopping platform awards its users for collecting points while shopping online, which technically means that this is not a 100% free method - as you'll need to buy something first. However, if you were planning on buying something anyway, you could do it through Monetha, collect points, and exchange them for Google Play gift cards.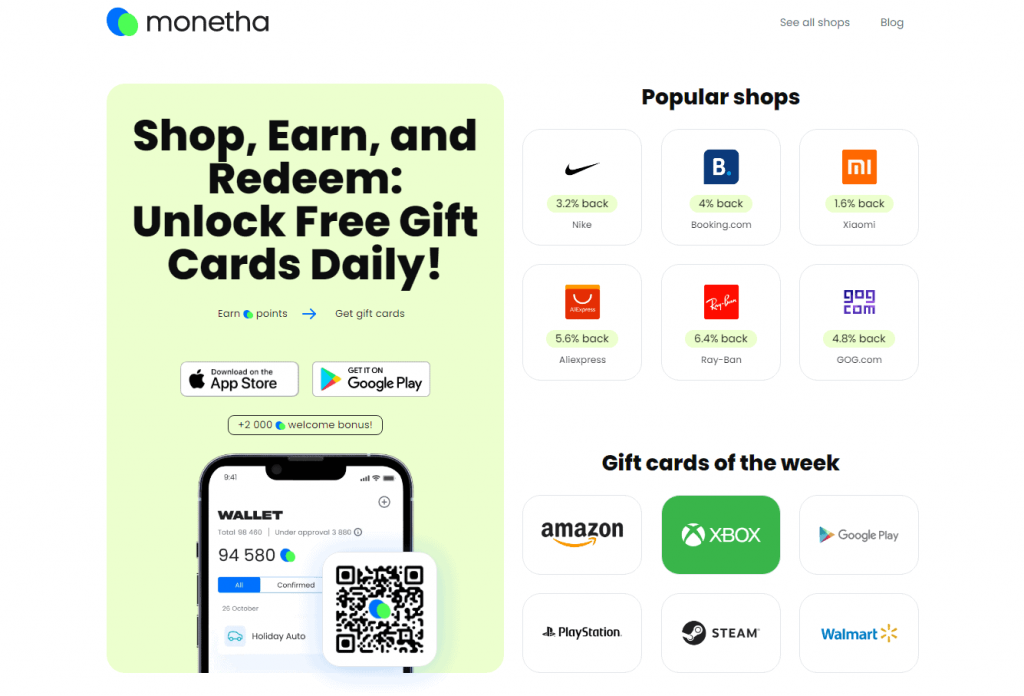 Mypoints Rewards
Mypoints is an online website partnered with online and in-store shopping brands that pay you real money or gift card and codes every time you shop. Mypoints members will always have the latest updates on sales, coupons, promo codes, and deals at thousands of stores found on their site.
Every purchase always adds points to your account by just following the product links that support this promo which you can accumulate for a Google Play Gift Code.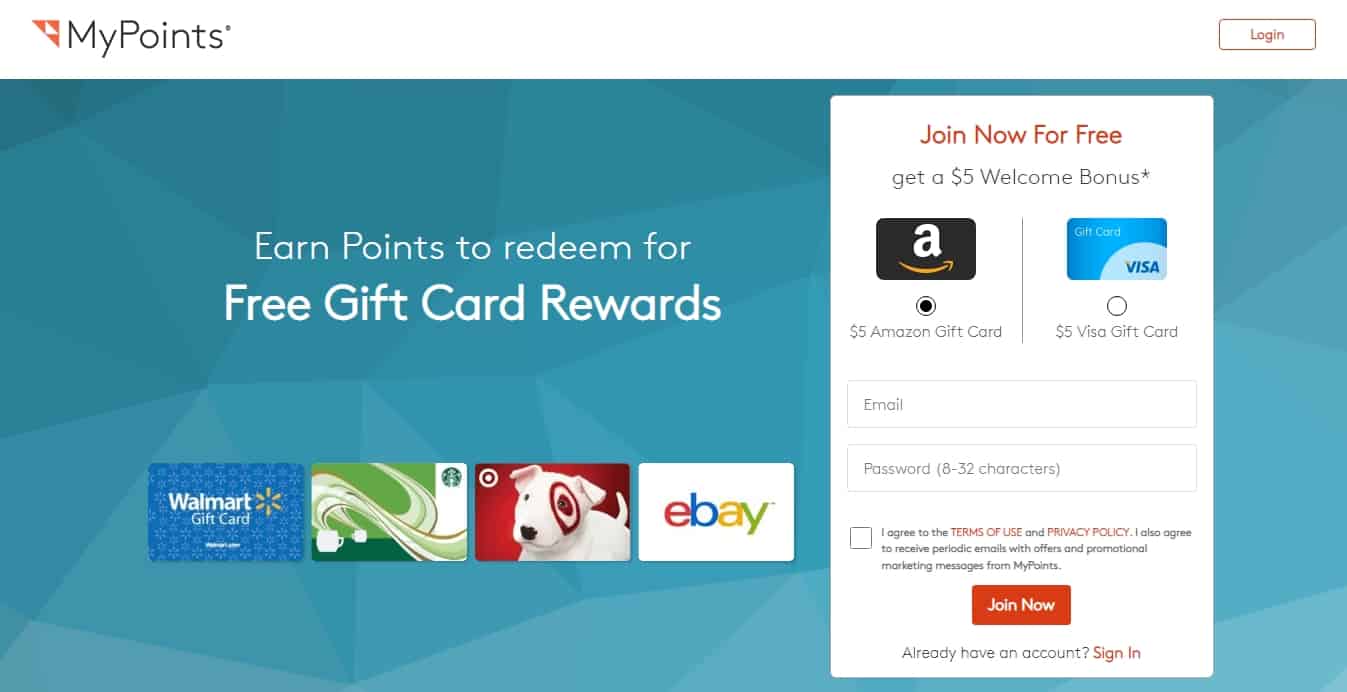 App Karma
You can also try earning gift codes and other rewards by installing AppKarma. This application lets you earn daily points by installing and playing games that they advertise. When you finish an app offer, you can receive up to a 12.5% bonus. Simply play the games each day to earn more and more bonuses and badges. Another way of earning here is through referral rewards, where you can earn 30% of what your referrals earn.
Gather all points earned and redeem your gift code reward.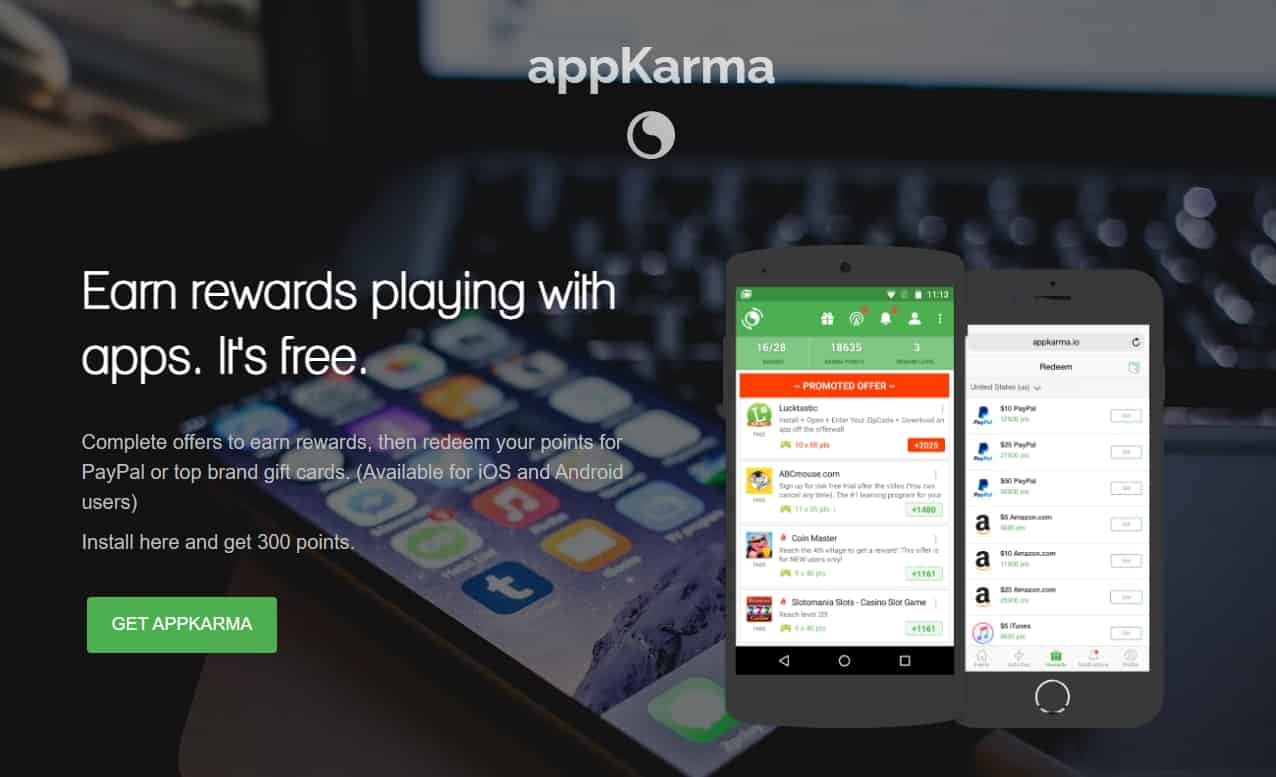 InstaGC
InstaGC lets you earn points and rewards just by surfing the internet. This is an online website mainly focused on giving gift cards and gift codes. InstaGC offers 320+ gift cards and codes you can choose from, including Google Play which is all digitally delivered and can be sent to a friend. They have claimed to have 1.4 million gift cards and codes already redeemed by their users.
Make Money and Earn Cash Rewards App
Formerly known as Current Rewards, Make Money and Earn Cash Rewards is an application that pays you money and gift cards by simply listening to music. Get paid by listening to free music from 100,000+ radio stations around the world. You can boost your gift codes here by referring this application to friends & family.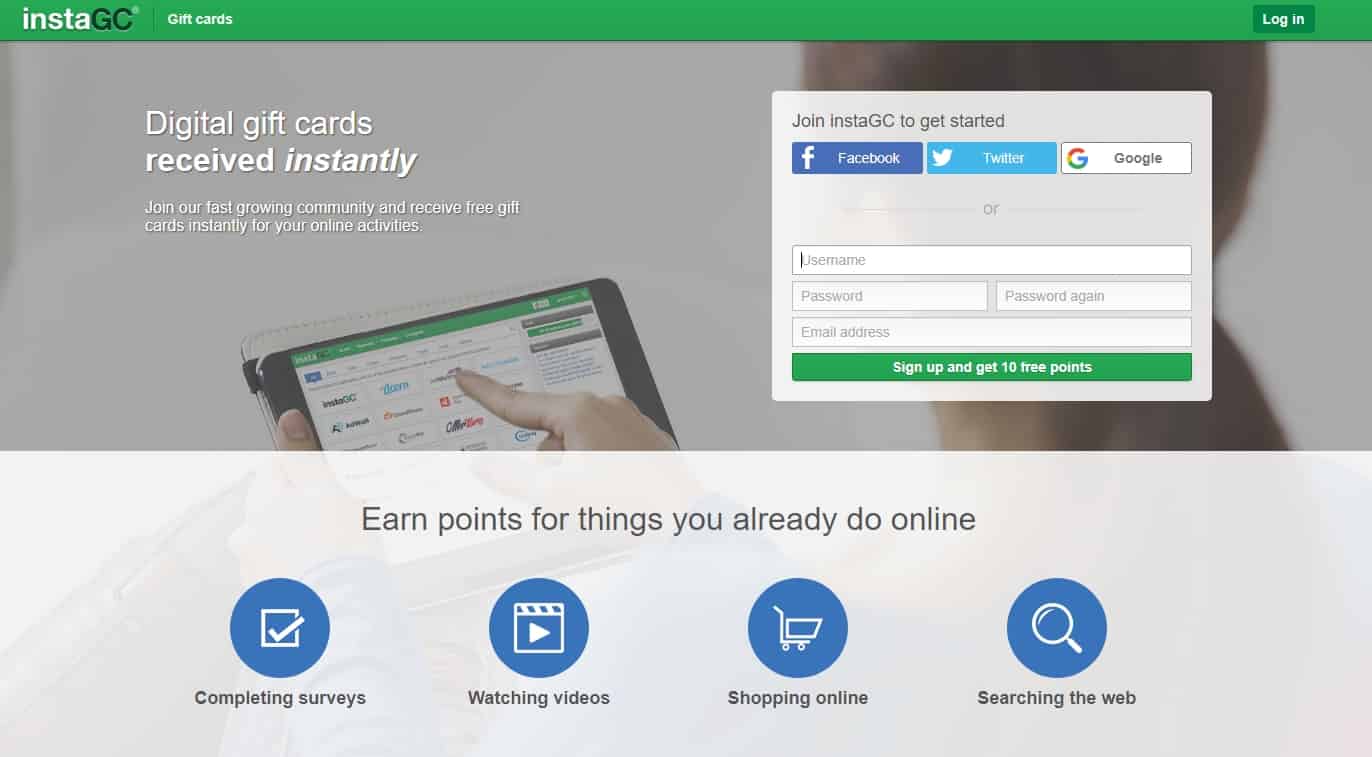 Gift code rewards and discounts will vary depending on the country you are currently residing in. For instance, Apps, Books, Movies, newsstands, and subscriptions are offered in the United States, but movies and subscriptions are not offered in Turkey.
These gift codes could be beneficial not just in downloading premium games. Students and editors who need access to editing tools that need subscriptions should never miss this reward. Earning Google Play gift codes could be another way to earn a gift for a friend or loved ones who use Android. Grab yours now and experience premium access to Play Store deals with Google Play gift codes!