Nintendo eShop codes are an excellent choice for those who want to purchase games, DLCs, and such from Nintendo's online store but don't have or don't want to use their credit cards. You simply apply the code to top up your Nintendo account and start shopping right away!
Check out our article in which we describe how you can get Nintendo eShop codes in a legit way, and most importantly - completely free!
Get Free Nintendo Eshop Codes From Giveaways
In the world of social media, there are always influencers giving away Nintendo Switch codes. If you give search for Nintendo Eshop codes in your favorite social media search bar, you're almost guaranteed to find an account giving away codes!
Remember, giveaways are a numbers game. So insert your details into as many different gaming giveaways as possible, and eventually, you'll probably end up winning free Nintendo Switch codes!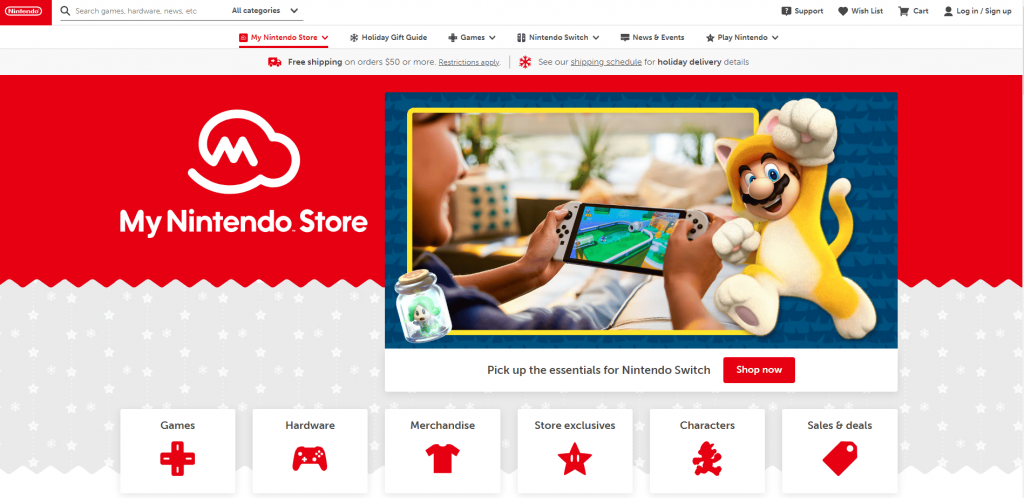 How To Get Free Nintendo eShop Codes With Giveaways
Unfortunately, giveaways aren't as guaranteed a method as offer walls like Freecash, but some users still report success after applying for enough giveaways.
Here is how to get free Nintendo Eshop codes from giveaways:
Visit your favorite social media site. Examples of social media sites are YouTube, TikTok, Instagram, and Twitter.
Search for "free Nintendo Switch credit giveaway" or something similar.
Follow the instructions from the social media videos or posts to enter.
To enhance your chance of winning, enter more and more giveaways.
Cross your fingers and wait!
Now that you've done a shotgun spread level of Nintendo Switch giveaway entries, we have our fingers crossed for you! While you wait to see if you've won, you might be interested in checking out How To Get Free Pokemon Go Coins.
Get Nintendo Switch Codes Free With Freecash.com
Another way to get Nintendo Switch codes for free is through our platform, which you can do by completing various tasks, like surveys, watching videos, and playing games to earn coins towards rewards like Nintendo Switch codes.
If you're into gaming, Freecash has many things for you, as we offer cashouts in several video game currencies like Robux, V Bucks, and of course, Nintendo Eshop codes.
Related articles:
How To Get Free Nintendo Eshop Codes With Freecash.com
If you're new to the world of offer walls, we're sure you'd like some additional info. No worries, we're here to help!
Here is how to get Nintendo Eshop codes free with Freecash.com:
Register for Freecash by selecting Sign Up in the top right corner of the home page.
Once you've registered, select the Earn tab and begin completing tasks!
After earning enough coins, navigate to the Cashout tab.
Select the Nintendo Switch Codes logo and cash out!
Beware of Free Code Generators
If you're looking for free codes, you've probably seen a few code generator websites. Unfortunately, these code generators do not work, regardless of how high-quality the website looks. In fact, Nintendo Switch free code generators are oftentimes a scam.
Since it can be dangerous to use these sites, we urge you to stray as far away from them as possible! Remember that there are better ways to get free games, like through Freecash or social media giveaways. Now that we've wrapped up how to get free Nintendo Eshop codes, you should check out How To Get Nintendo Switch Games for Free.