Despite being relatively cheaper than other games out there, Minecraft is still pricey to many people, especially teenagers, and kids. Fortunately, there are ways how to get a Minecraft account for free. So keep reading to learn how to easily accomplish this and start playing before you know it!
Using Freecash
If you need a free Minecraft premium account, then we've got you covered! There is a way that you can earn free Minecraft accounts through Freecash!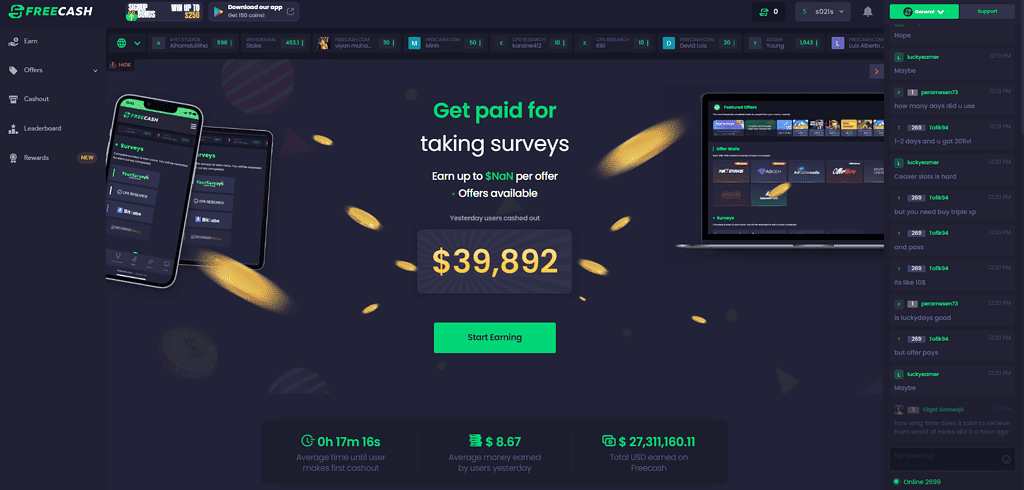 Our platform offers a huge amount of tasks, which you can complete and earn coins that you can then cash out into more than 25 rewards. One of these rewards is a Minecraft PC key, but if you're looking for a console or a mobile version, you can withdraw gift cards related to them (Xbox, PlayStation, Nintendo, Xbox, Android, and iOS). However, in order to earn Freecash points, you'll have to do the following: 
1. Register
Find your way to our homepage and click on the 'Sign up' tab. If you don't want to sign up with your personal email, you can go ahead and sign up by logging into your Google or Steam account.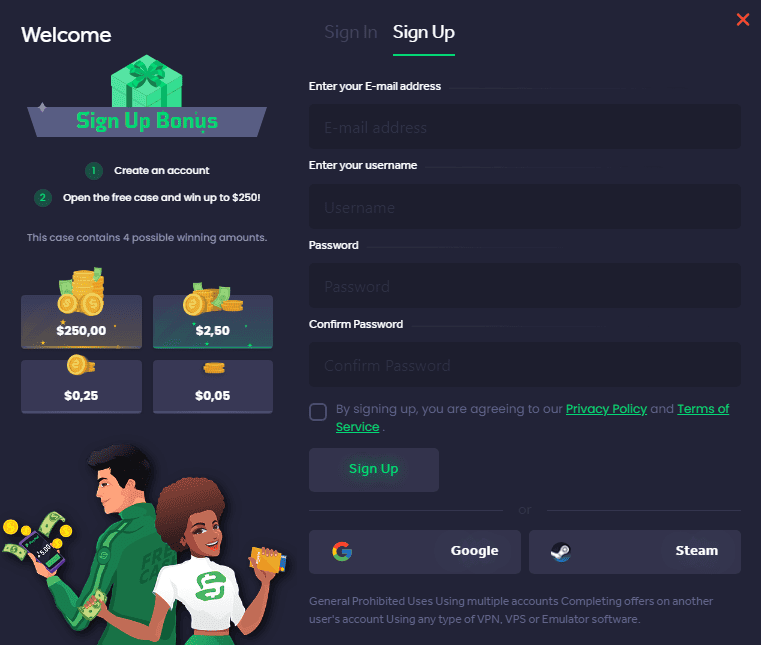 2. Earn Coins
After you've signed up or logged into Freecash, you'll have to earn Freecash points by completing any tasks of your choice. You can start doing this by going to the 'Earn' tab on our website or a mobile app. For example, you can complete these tasks by watching random videos or finishing a miscellaneous task. These tasks aren't too challenging to perform; depending on the task, you can complete them fairly quickly.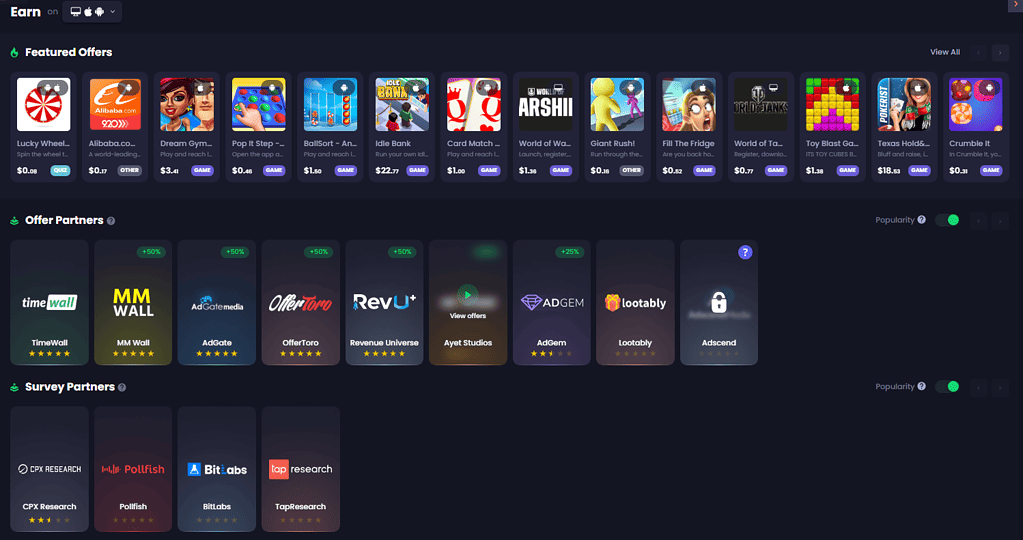 3. Cashing Out
Once you have gathered enough Freecash points on your account, you can make your way to the 'Cashout' tab. There, you will see all of the withdrawal methods that we have available.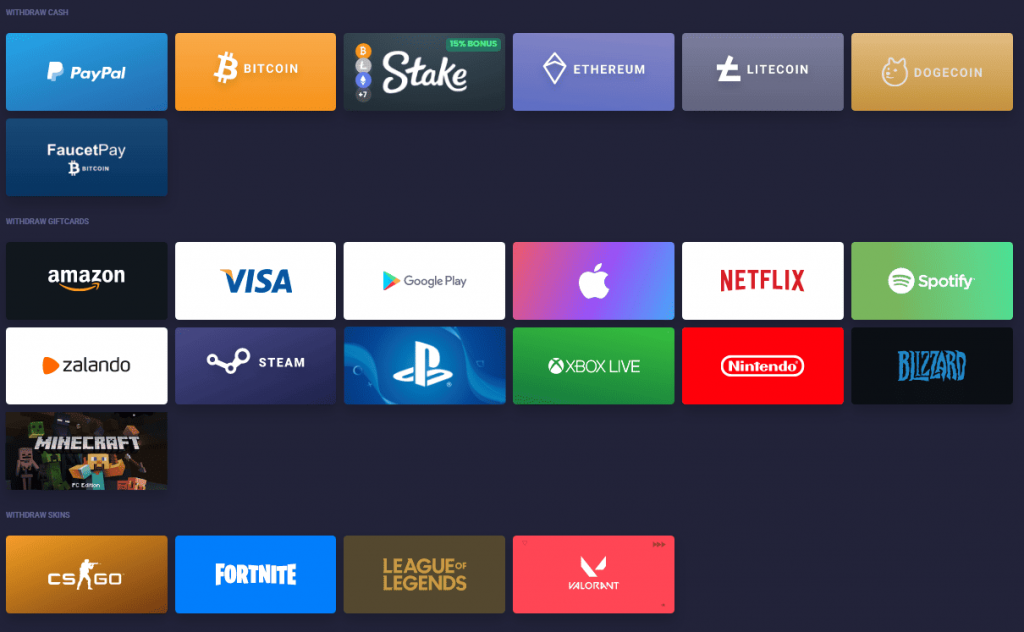 Naturally, if you're playing on a PC, the most straightforward way for you to get a free Minecraft premium account is to select Minecraft from the list of rewards. The game code you would get can be activated globally, but it's limited to the PC only.
Otherwise, if you play on any other device, you can pick the methods that will allow you to transfer your coins into real-world currency. And in order to get yourself a non-PC Minecraft premium account for free, you'll need to cash out with a gift card related to your platform (Xbox, PlayStation, Nintendo Switch), or some of the alternative gift cards if you'd rather buy the game from third-party websites.
You'll then have to pick the amount of money you want and convert the coins you earned. You will need exactly 20.000 coins to afford a Minecraft premium account for a PC, while this number will vary for other rewards. Although you'll have to spend some time gathering those, it won't be as dull as you think.
4. Getting Minecraft
As soon as you convert the Freecash Coins to a reward of your choice, you can get a Minecraft game code for a PC or buy a premium Minecraft account for other platforms from any official website or source.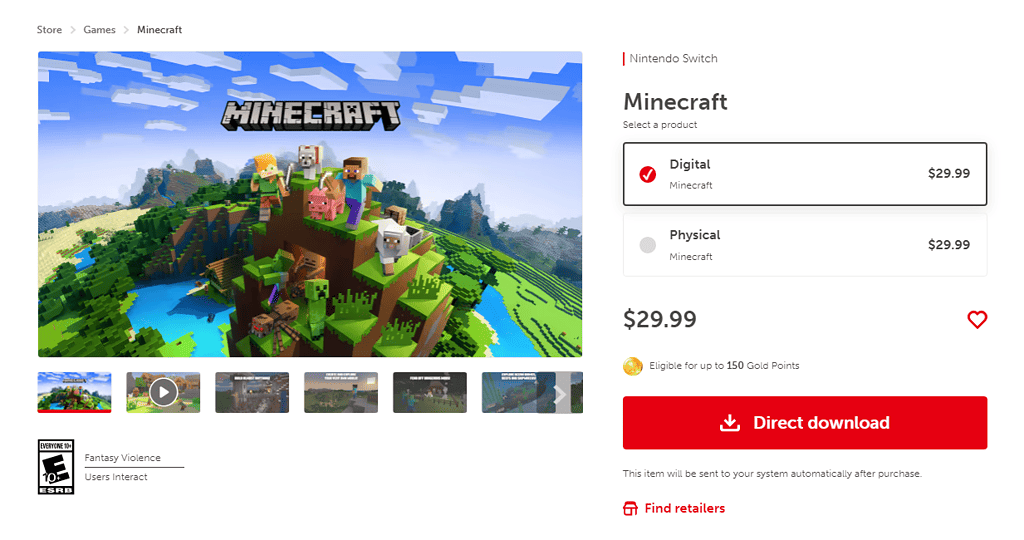 Related articles:
Minecraft Account Giveaways
Another way you can get yourself a free premium account is to watch out for giveaways, which are mostly hosted through various platforms - like Reddit, YouTube, Discord, Twitch, social media, etc. Although you're not guaranteed to win the said giveaway, you should still give it a go because you got nothing to lose other than a few minutes of your time.
Using Buff Game
If you want to earn a Minecraft premium account for free and completely passively, Buff Game is your best option. This reward-based service comes in the form of a mobile app and PC software and runs in the background while you're playing your favorite games, in order to scan your in-game performance and award you accordingly.
Keep in mind that you'll need to play games for quite a while to earn enough points to get a Minecraft account, so don't expect to earn it in a short period. However, since this is a passive approach, it's best to combine it with some of the methods that we've mentioned in this article.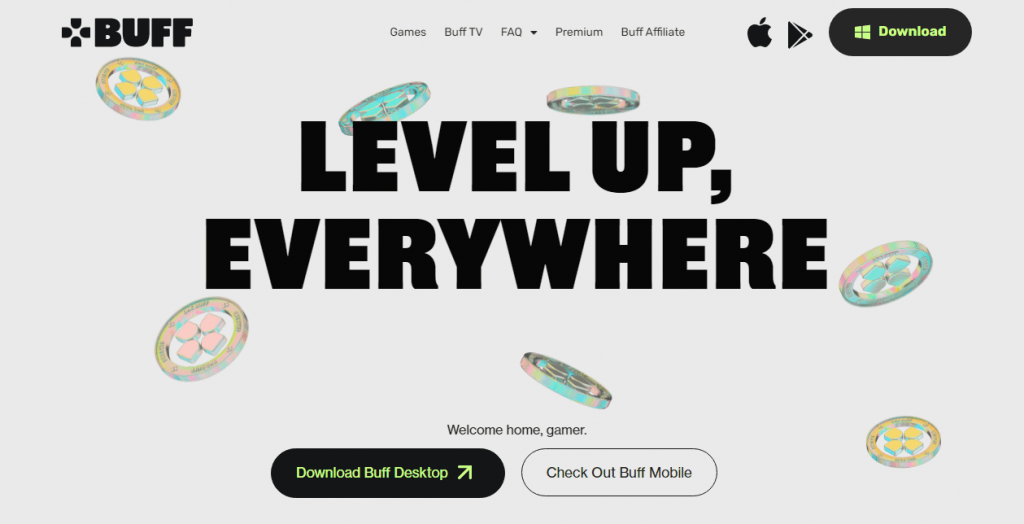 Benefits of a Minecraft Premium Account
There are a couple of huge benefits that you receive once you actually go ahead and pay the amount required for a Minecraft Premium Account. When you own a Minecraft premium account, you'll be able to play multiplayer as it was intended. This means that you'll be granted the ability to join any official Minecraft server.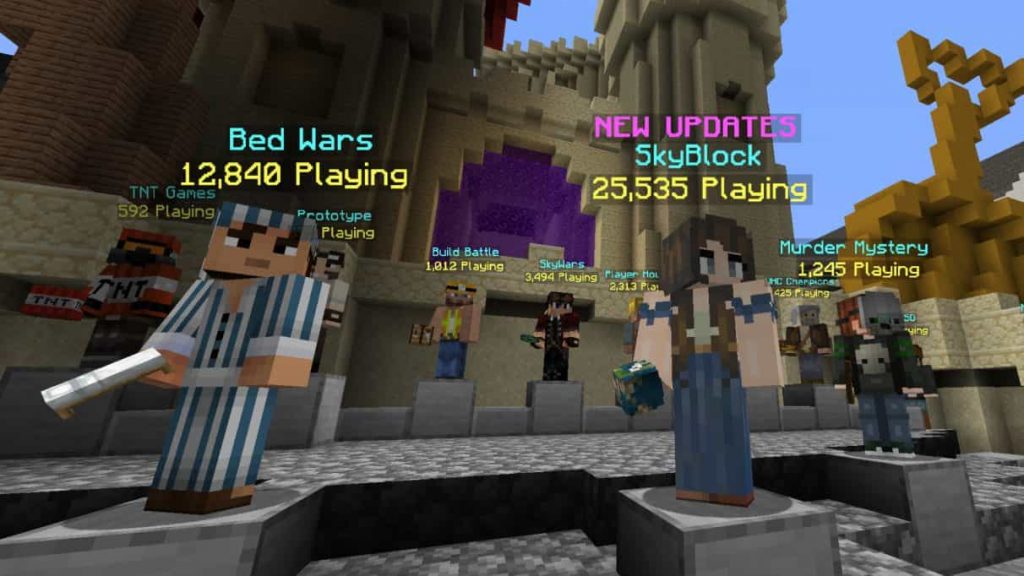 Not only that, but you'll also be able to change your character's skin. Knowing how popular Minecraft skins are, being able to alter your character's appearance is a pretty important feature in multiplayer. Also, owning a Minecraft account isn't like having a premium subscription; you'll own it permanently upon purchase.