Even though creators put a lot of work into getting rid of bots, it seems they're still around in almost all online games.  You'll find out everything you need to know about the bots in GTA V Online. Including whether or not they exist, what kinds of bots are available, and a lot more in the following post. Let's have a deeper dive into what GTA 5 online bots are!
Are There GTA 5 Online Bots?
Sadly, the answer is - yes, bots do exist in GTA V Online. You cannot just forget about them. One of the most significant problems plaguing Grand Theft Auto V Online is the widespread use of spam bots like these.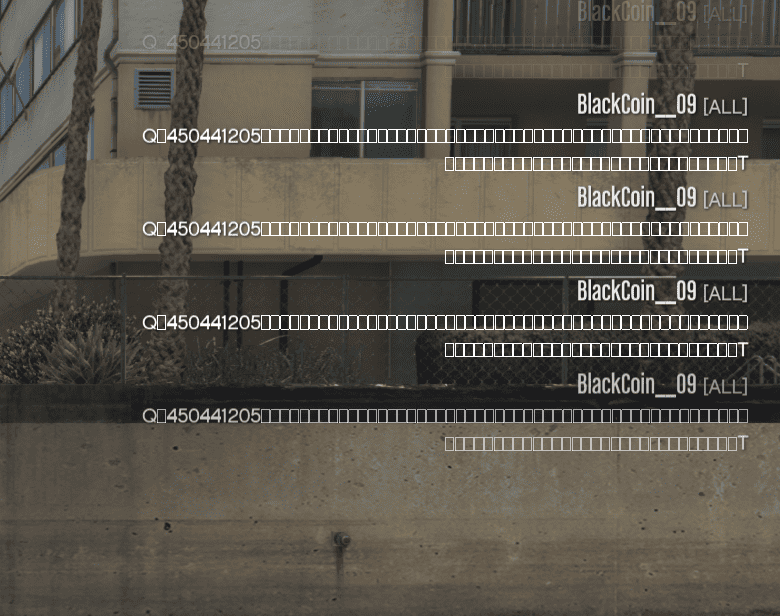 The way that these bots function is that spammers write code into which they input a variety of messages that are then transmitted automatically. Afterwards, the spammers use this weird thing to participate.
How Do I Recognize Bots in The Online GTA V Game?
When playing GTA V Online, the first and only way to determine whether or not a player is a bot is to peek at the user name. You can follow the person spamming and then try to find that character in Los Santos. 
These characters will typically remain in the exact location. So, make it simple to identify when you see them in posts. When you have identified the spammer, you owe it to everyone to end his life and leave. That is the character that appears and may lead you to ban.
Grand Theft Auto V Online Experience: Can Bots Make or Break it?
Because of how unpleasant their spam is, these bots undoubtedly have the potential to ruin the GTA V online experience in the long run. This prediction is based on the kind of bots that are already present in the game. 
Even if they have no effect on the game itself, it is difficult to concentrate on it when the public chat is constantly being disrupted by spam messages. These communications are almost always advertisements. The vast majority of the time, the spammers type the text in characters that are not native to the English language.
Related articles:
How Can I Get Rid of The Bots in GTA V?
You must eliminate their in-game personas to stop these spammers from such posts. They need to leave the game world so they can no longer access public chats or write script. In addition, there are no artificial intelligence bots in Grand Theft Auto V. No players can use or create them to aid in carrying out heists or any other operations.
After going through all this information regarding bots in GTA V Online, many things will be clear. Now, you should be aware that GTA V Online also contains the same kinds of bots that are in practically every online game.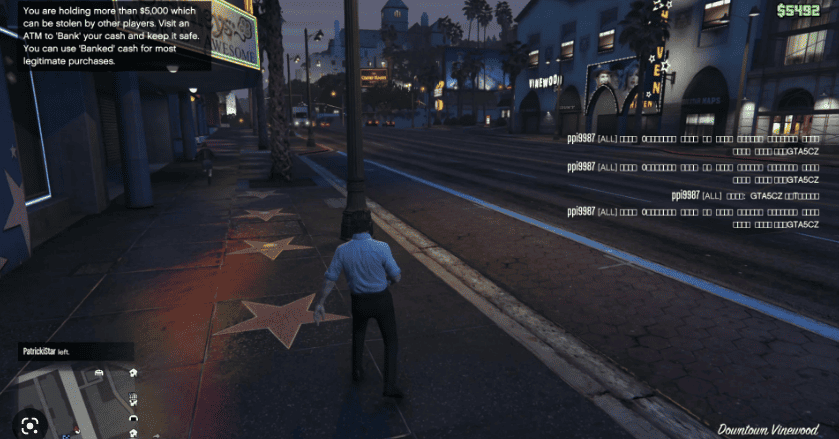 In most, you can do little to stop automated bots from spamming throughout the day and wasting your time.
However, if you are playing this version of GTA Online for the first time, you have the ability to eliminate the jerk. As a result, making the experience more pleasurable until a new spammer appears. Let us keep our fingers crossed; Rockstar Games will be far more severe with spammers in the future.
What Exactly is Considered a "Bot" in the Gaming World?
There are essentially two categories of bots in the world of MMORPGs:
AI-Based
The first form of the bot is an artificial intelligence-based bot. Its purpose is to simulate human behaviour to provide players with a more authentic gaming experience.
The code that drives these bots might give them varying degrees of intelligence depending on how it's written. Furthermore, there are bots with powerful machine learning applications, and all these bots are far more adaptable than the standard bots.
In games with insufficient human players to ensure a satisfying experience, these bots are sometimes deployed as stand-ins; nevertheless, they can also provide a helpful hand to the human participants.
MMORPG Bots
The second kind of bot is employed mostly in massively multiplayer online role-playing games (MMORPGs) and other genres that are comparable for cheating or performing repetitive operations such as farming, looting, gathering, etc. 
Because they provide an unfair advantage, these kinds of bots are absolutely prohibited, and users who are caught employing them risk having their accounts banned. In addition, this kind of bot can engage in spamming activities and be trained to carry out various additional tasks.