One of the main reasons for the popularity of the GTA franchise is the open worlds where you can do so many things - from running over pedestrians to, well, shooting them. GTA games are still popular nowadays, despite being here for a while. And since GTA VI is a long way from getting released, here are the games similar to GTA to make you scratch that itch!
Sleeping Dogs
Set in modern Hong Kong, Sleeping Dogs is certainly one of the most underrated open-world games ever released. It's quite surprising how this game went under the radar for so many gamers, despite its awesomeness. 
Like Grand Theft Auto games, Sleeping Dogs has a lot to offer: driving, shooting, mayhem, and an exciting storyline. Unlike GTA, Sleeping Dogs features a leveling system that adds RPG elements to it. In addition, it features a so-called Face System that allows players to replay missions and try different approaches if they didn't accomplish their goal the first time around.
Some critics even called Sleeping Dogs a "GTA Clone" when it was released, but even if that's the case, this is definitely a must-play if you're a fan of the Grand Theft Auto franchise.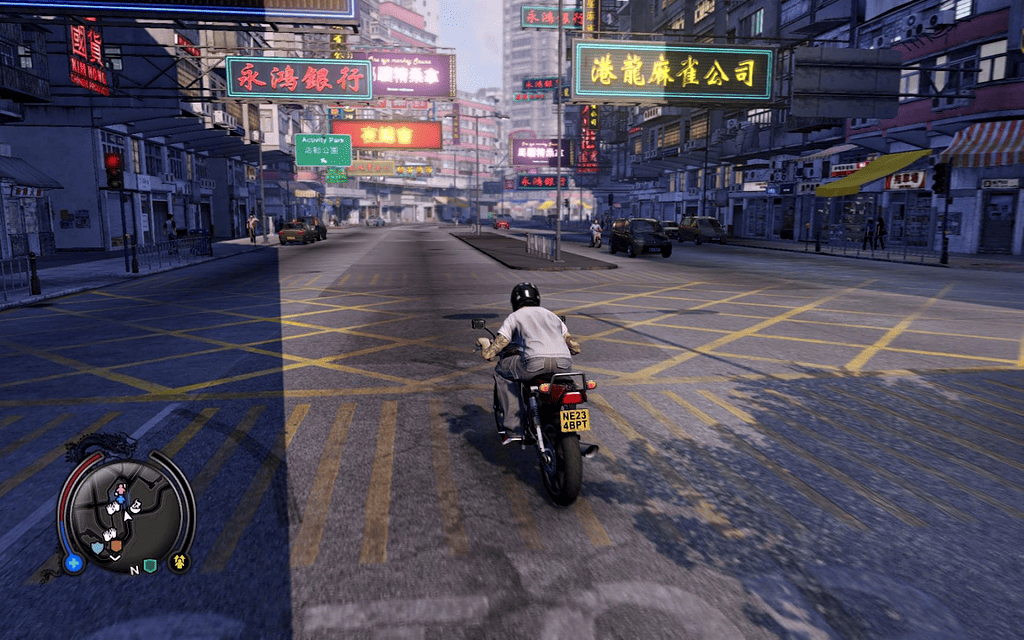 Mafia 2
In many people's opinion, this is the best Mafia title of all of them. Mafia 2 may not be that famous for its open world. Still, the storyline, characters, hardcore gunplay, car chases, and hand-to-hand combat certainly make up for a limited open world.
This action-adventure game is set in the fictional city of Empire Bay (just like all GTA titles are set in fictional cities) in a period between 1945 and 1951, a perfect era for any mafia story. The story follows a Sicilian-American mobster Vito Scaletta and his tribes and tribulations.
It's played from a third-person point of view, and just like in GTA, there are elements like wanted level, traveling by foot or by vehicle, and more. An updated version called Definitive Edition was released in 2020, and we can't recommend it enough, especially if you're into GTA games.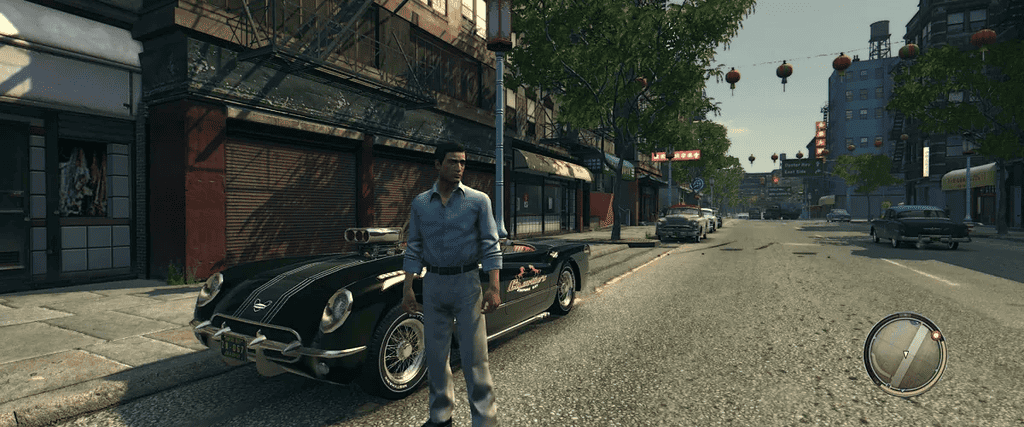 Red Dead Redemption 2
One of the biggest hits of Rockstar Games, Red Dead Redemption is an western-themed game set in the open world of the West and Midwest of the Southern USA. It follows the story of Arthur Morgan, an outlaw, and his fellow partners in crime, friends, and enemies. 
As in GTA V, this game can be played from first- and third-person perspectives. Players may freely roam an interactive open world with incredible details and realism, including horseback riding, interacting with various NPCs, shooting, robbing, and hunting. And the bounty system is similar to wanted stars in GTA V.
Red Dead Redemption 2 is one of the most sold games in the history of gaming, with over 46 million copies shipped worldwide, and believe us - there are so many reasons for that. With that being said, this is one of the most similar games to GTA, despite being set in the 19th century.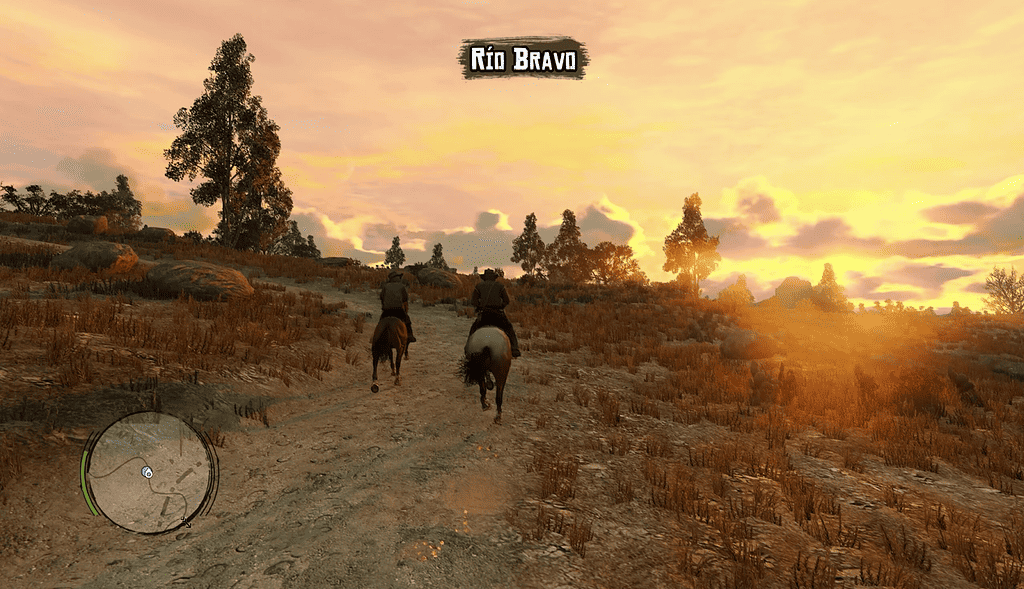 The Saboteur
Probably the least famous game on our list, The Saboteur, combines the open world with a World War II setting, taking place in France under German occupation. It follows the story of Sean Devlin, an Irish pro-race driver, and mechanic who became a member of the French Resistance aiming to liberate Nazi-occupied Paris. 
The Saboteur's gameplay is an open-world experience that includes driving, gunplay, melee combat, and exploration. It also has side missions to complete. The Saboteur is well known for its unique visuals and atmosphere, which were inspired by film noir in the 1940s.
So if you're into stealing cars, driving around, shooting, and causing chaos across the city, just like in GTA, then you definitely need to try this game.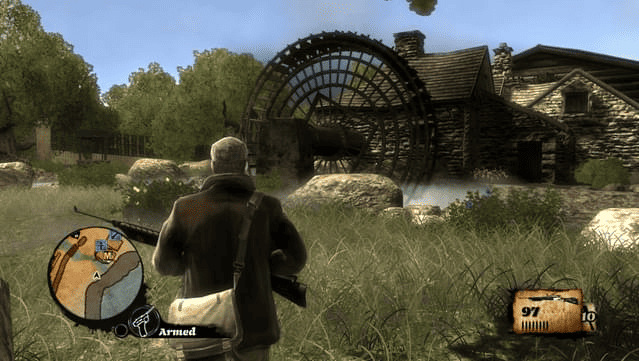 L.A. Noire
L.A. Noire is a game that closely resembles GTA 5, though it's set in Los Angeles and inspired by the city of Los Santos. This detective story shares a lot of elements with GTA 5, especially the crime, gangs, exploring an open world on foot and by vehicles, and lots of action.
But this game is, in fact, a mystery-solving action-adventure game set in 1947 where LAPD detective Cole Phelps struggles with the crime present in the city, including the murders, drug trade, thefts, and more. His aim is not only to solve all the unsolved crimes but to climb up the rank in the force while dealing with his demons.
L.A. Noire was a groundbreaking title of the time because it used state-of-the-art animation technology that captured the facial expressions of each character, taking realism to the next level.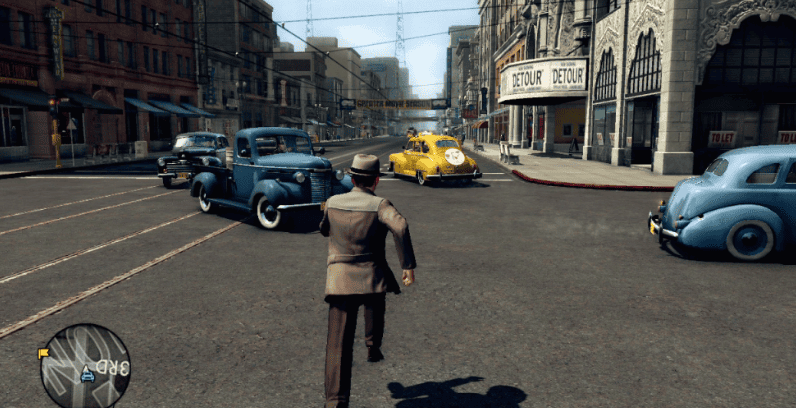 Related articles:
Yakuza 0
Yakuza 0 is an action-adventure game set in 1988, that features open-world gameplay and third-person camera angles. Players can explore the Kamurocho and Sotenbori locations, talking to NPCs and triggering side quests.
In addition, numerous activities serve as mini-games, such as pools, arcades, gambling, karaoke, dancing, and much more. Still, despite all of that, the game doesn't allow causing mayhem to random innocent people, and its open world is much more limited compared to the ones present in GTA games.
Yakuza 0 may not be as incredible as GTA V, for instance, but it's definitely worth playing, especially if you're into Asian '80s settings.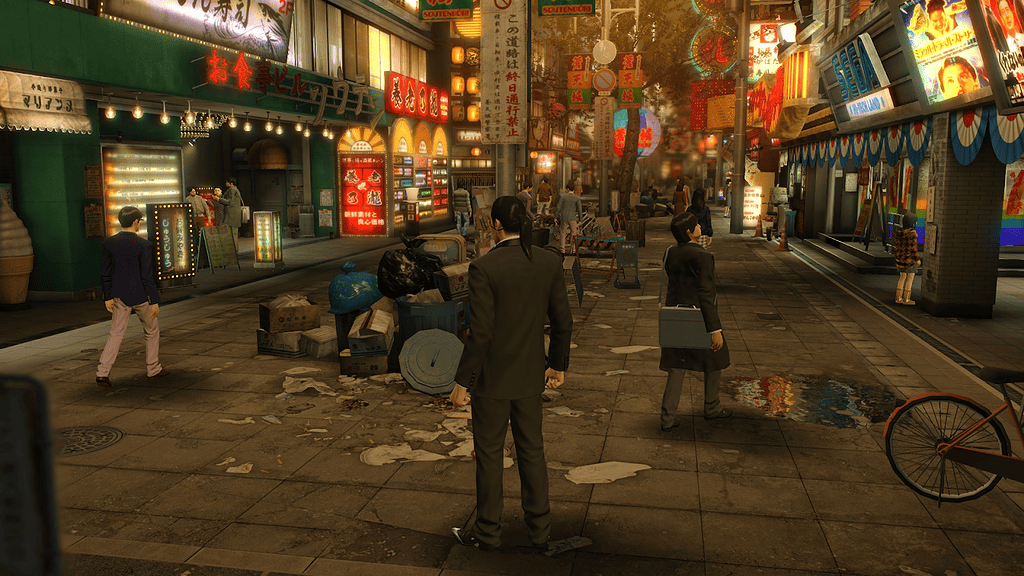 Watch Dogs 2
If you take a look at the gameplay video of Watch Dogs 2, you'll spot the similarities between it and Grand Theft Auto games right away. In this game, you can explore the vast open-world city by driving a car or by walking; you can shoot weapons while driving and do so many things, which are also found in GTA games.
When you add hacking and parkour on top of all that, you realize that this game is absolutely worth playing, regardless of whether you're into GTA games or not.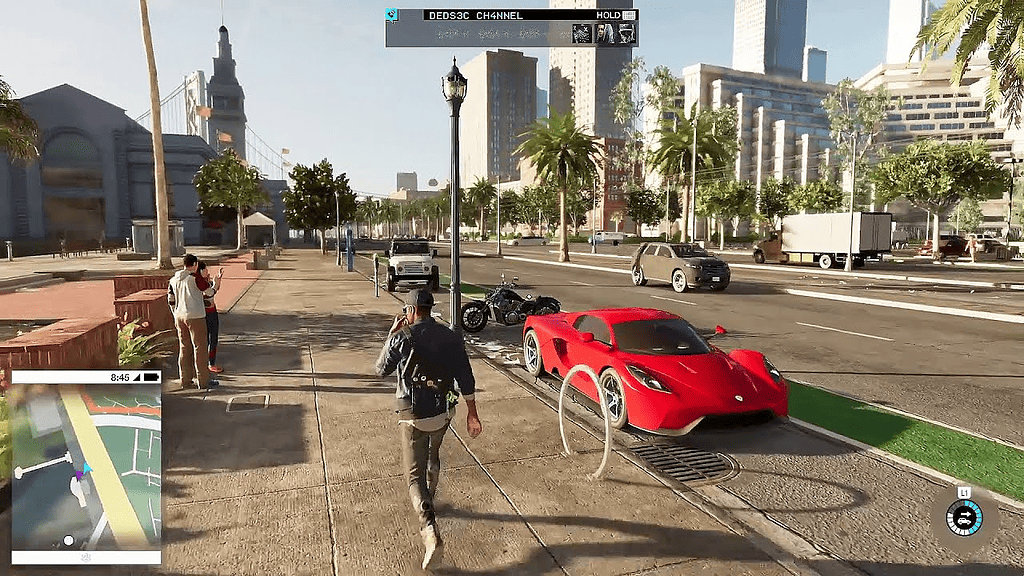 Just Cause 4
Just Cause 4 is the most chaotic game featured in our list since it offers almost non-stop action and excitement. It is a game that features a vast open world that players can freely explore, and it's played from a third-person perspective. It takes place in a fictional country Solis, a huge open world with various biomes - from mountains to deserts. 
Players can explore this huge world using a grappling hook, wingsuit, hot air balloons, rocket boosters, and various vehicles. In addition, there are various firearms, including the super-weapons such as lightning guns and wind guns, and AI-controlled allies fighting alongside the main character Rico during every fight. 
While Just Cause 4 did not get all positive reviews like its predecessor, it's still an entertaining game to play and will definitely shorten the waiting time for GTA VI.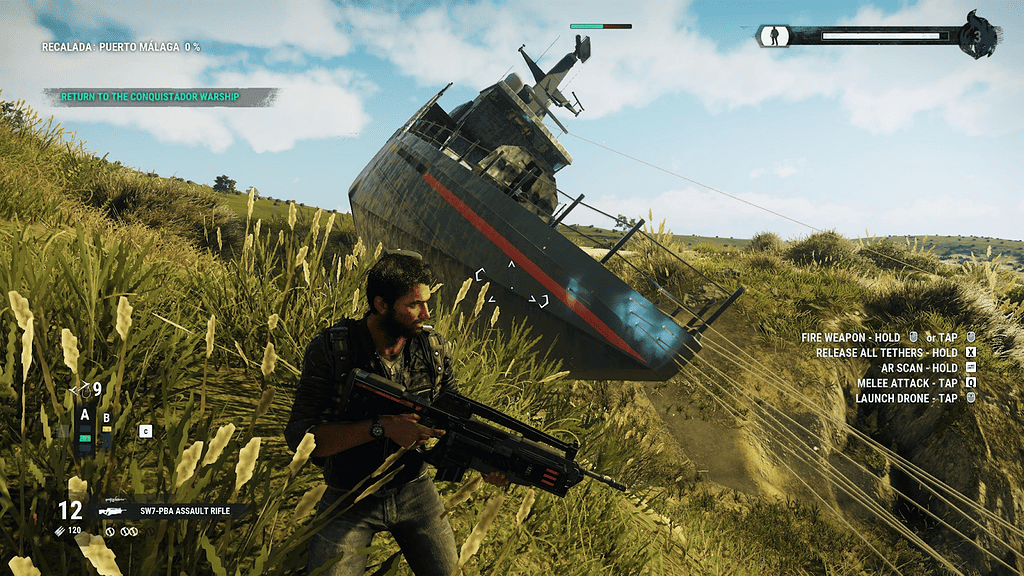 Saints Row: The Third
Saints Row: The Third is like a ridiculous version of GTA V. GTA games greatly influence this game, and it becomes apparent as soon as you start playing it. What makes it different from GTA is the fact that Saints Row: The Third has things like superpowers, and bizarre weapons and vehicles, among other things.
On top of that, this game has an XP system and weapon upgrades so that players may improve their stats just like in RPG games, which is not the case for GTA games (excluding San Andreas).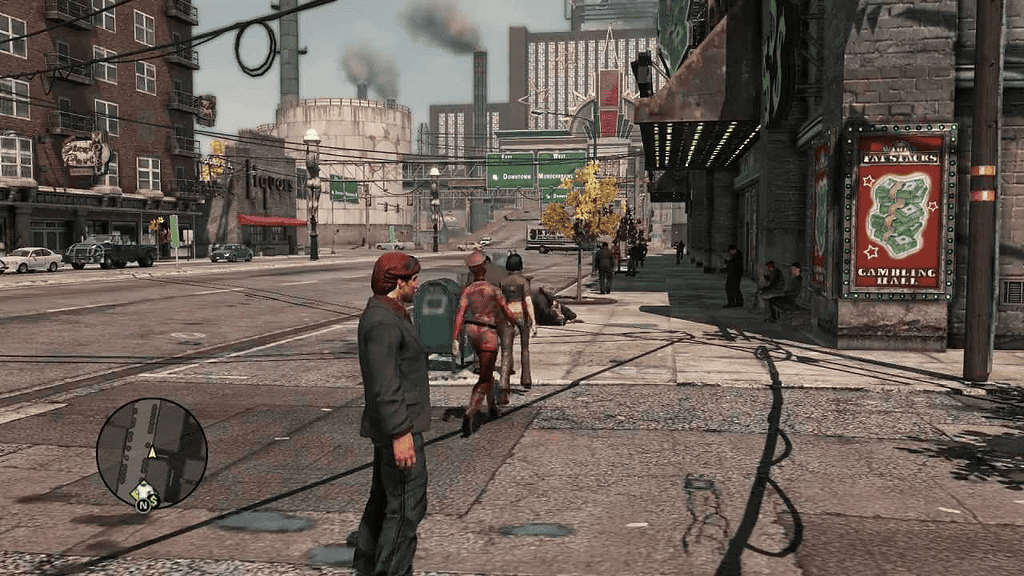 Cyberpunk 2077
Lastly, we have one of the most acclaimed titles of 202 - Cyberpunk 2077. This action role-playing game takes place in an open-world setting of a fictional Night City and can be played from the first and third-person perspectives. 
Players can explore six regions of the Night city using various vehicles and on foot, and this game has a lot in common with Grand Theft Auto games: from wanted levels for committing crimes to radio stations in the cars. In addition, players can also own apartments and garages, and there is a day-night cycle - just like in GTA. 
Cyberpunk 2077 features both main and side quests, as well as skills, vendors, and a street cred system. Despite being a total failure upon its release, Cyberpunk 2077 is now a polished game worth trying, whether you like GTA titles or not.