Let's face it, Fortnite is best experienced while playing with someone. But playing online with your friends can't get even close to playing in split-screen with them. If you'd like to learn all about how to ready up on Fortnite split-screen, check out our ultimate guide.
How to Play Fortnite in Split-Screen on PlayStation Consoles
Here's how you can ready up Fortnite in split-screen on the PlayStation console:
Launch the game mode that is available in split-screen
Turn on your second PS controller
Add and connect with a second Fortnite account when asked to
In the main menu on the bottom right corner, press and hold the "Log in (Hold)" button (either X or Triangle)
Log in with the secondary account if prompted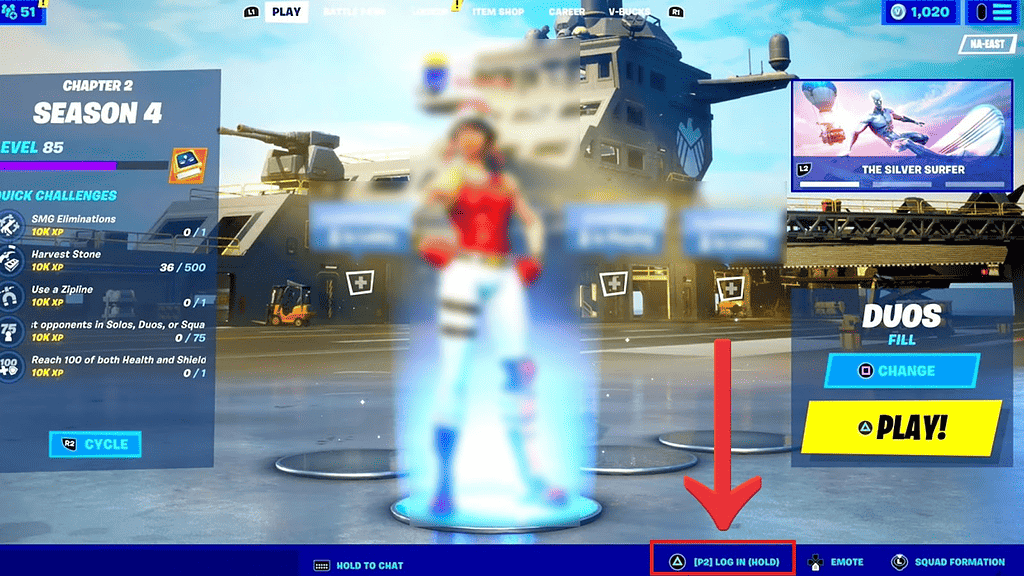 This should add the secondary account in your lobby, where you can start playing in split-screen mode. The hardest part in initiating split-screen play is adding the account, but once it's done, make sure the second controller doesn't disconnect, or you don't lose Internet!
Related articles:
How to Play Fortnite in Split-Screen on Xbox Consoles
The process of playing split-screen in Fortnite on Xbox is the same as on PlayStation, except for the connecting second controller and account. Here are the required steps:
Open up Fortnite and get in a lobby as usual
Connect your secondary Xbox controller
On Xbox One, connect an account from your second controller by pressing the Xbox button, going to the far left in the menu, and selecting "Switch profile"
On the bottom right corner of the lobby menu, press and hold the "Log in (Hold)" button (either Y or A)
On Xbox Series X/S, you'll be prompted to connect an account once you try to initiate the split-screen mode
Go through the process of adding an account, and enjoy your split-screen experience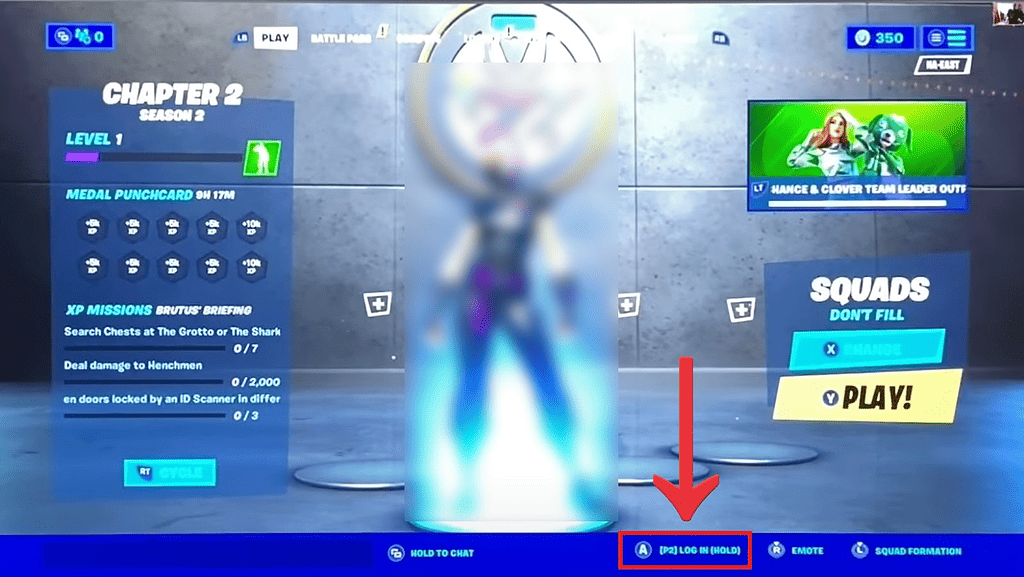 What Game Modes Are Supported for Fortnite Split-Screen?
To keep the competitive integrity and the meaning behind some game modes, Epic Games has limited what modes you can play with the split-screen feature. Only the Squads, Duos, or Trios game modes are available for you to enjoy with your friend!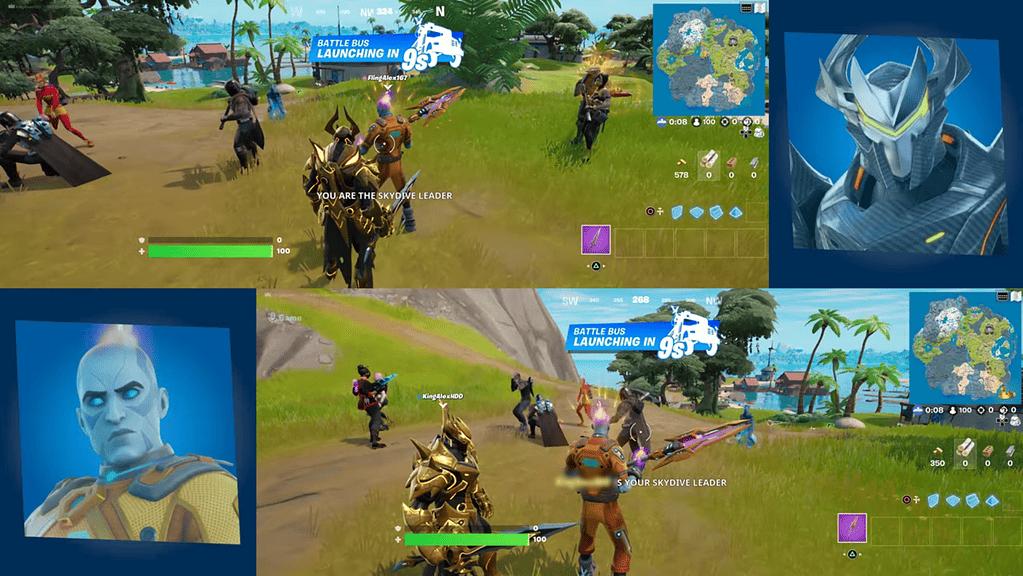 You won't be able to play Fortnite in split-screen mode for the other game modes, though. Not only does this apply to Creative, but you can't play limited-time events as well.