Downloading and watching replays in LoL allows players to watch their previous games and see where they went wrong so that they can improve themselves and play better.
At the same time, you might want to watch a replay to clip a specific part of it and create a highlight. You might have got a Penta to kill or make a play that was worthy of a highlight. Finally, you also might want to watch a replay to report a particular player if they were going against the summoner's conduct.
If you want to know exactly how you can see chat in LoL and why you might want to turn on the chat, continue reading to find out.
How to Turn on Chat in LoL Replays?
While you are watching a specific replay, you might notice that the chat isn't showing. This can be annoying if you want to know what the players are saying at that moment. The worst part is that even if the setting turns on, you might still not see the chat.
However, worry not because there is a way to solve this pesky issue. First of all, you need to know how to download a replay if you are a new player.
Downloading a Replay
First things first, you need to download a replay to see it. Keep in mind that you can only download replays in the same patch. If the game gets updated, you cannot download previous replays.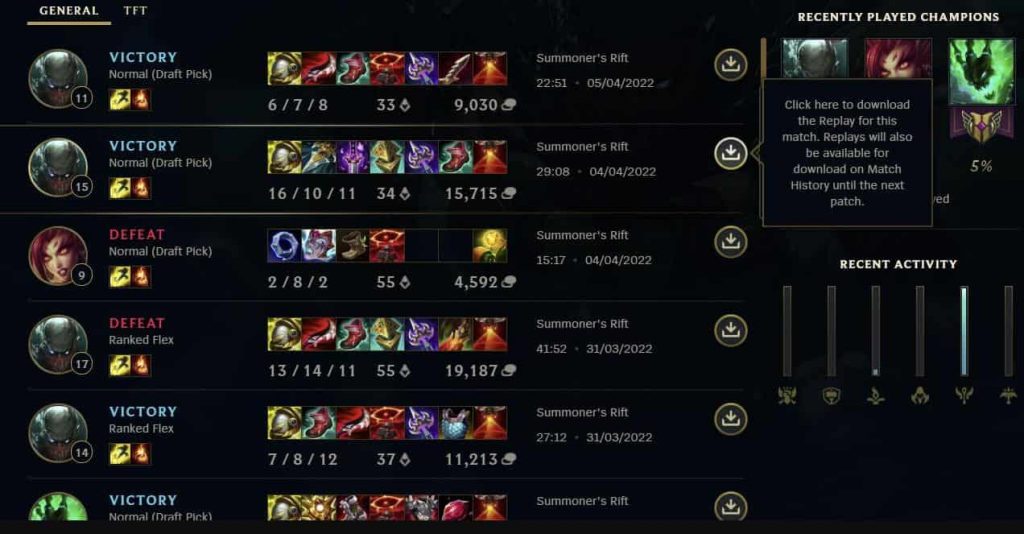 Even if the update came 5 minutes ago, you would not be able to see the replays of the old patch, which is a weird decision on Riot Games' part. To download a replay, you need to:
Open the game client.
Click on the Profile.
Select the Match History.
Select the download button.
Press the play button once it's downloaded.
Turning On Chat
Now that you have successfully downloaded a replay, it is time to see how you can enable the chat. To enable the chat during a replay, you must:
Open the in-game Settings while the replay is playing.
Select the Interface.
Click the Show Chat Option.
Save the changes, and you are good to go!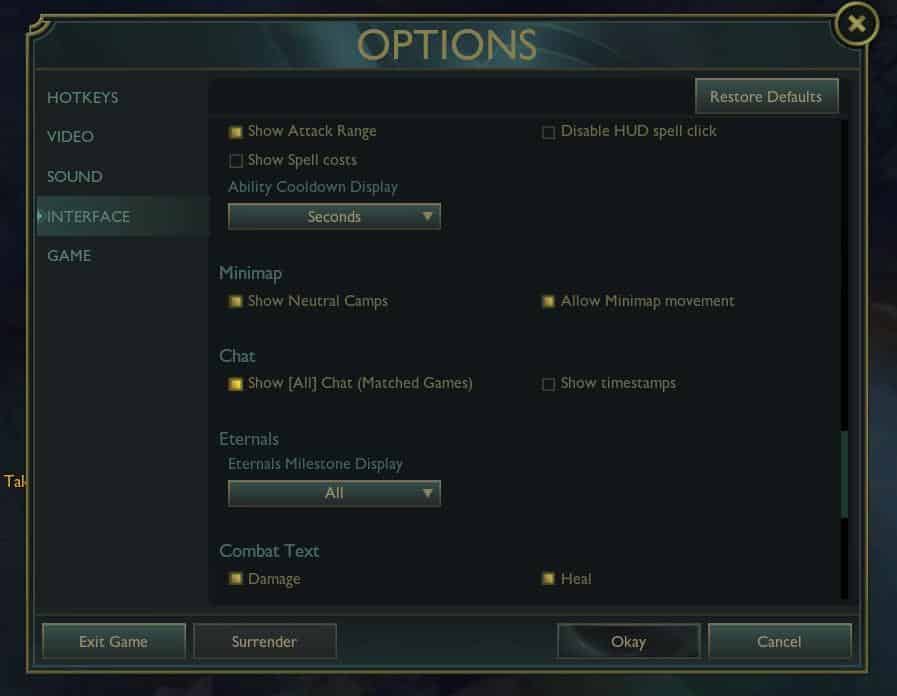 While that process is quite simple, you might still not see the chat during a replay. This is a random bug in the game that Riot hasn't fixed in a long time for some reason. To fix this, you need to repeat these steps until you can see the chat.
Related articles:
Usually, you can see it after repeating these steps once or twice. If that doesn't work, make sure that you close the replay and relaunch it. Another thing to remember is that you can only see the All Chat. So, don't expect to see what the enemy team was talking about or what your team was talking about at that moment. If you want to report a player for saying something in the All Chat, this is how you can clip it and send it to Riot.