Today, we will examine a Youtube celebrity from Spain who is very popular on the gaming side of Youtube. Mikecrack's Youtube channel is mostly about games, vlogs, and funny videos. But how much exactly does this Youtuber earn, and what is his estimated net worth? Let's learn together!
Quick Info And Official Links
| | |
| --- | --- |
| Real Name | Miguel Bernal Montes |
| Birthday | March 27, 1993 |
| Astrological sign | Aries |
| Height | / |
| Place of birth | Madrid, Spain |
| Languages spoken | Spanish |
| Nationality | Spanish |
| Current residence | Madrid, Spain |
| Number Of YouTube Subscribers | 37.1 million |
| Number Of YouTube Videos | 1815 |
| Number Of YouTube Views | 15,415,070,334 |
| Start of YouTube career | 2015 |
| YouTube | www.youtube.com/@Mikecrack |
| Instagram (1.1 million followers) | www.instagram.com/mikecrackyt |
| Twitter (424.6 thousand followers) | www.twitter.com/MikecrackYT |
| Facebook (121 thousand likes) | www.facebook.com/MikecrackYT |
| TikTok (6.1 million followers) | www.tiktok.com/@mikecracktok |
| Discord (314.6 thousand members) | www.discord.com/invite/mikecrack |
| Spotify (299 thousand listeners) | www.open.spotify.com/artist/06OjUxM2qxBUoyazkQ3g6p |
Who is Mikecrack?
Mikecrack, whose real name is Miguel Bernal Montes, was born on March 27, 1993. Miguel, a Spanish Youtuber, has been producing gaming content for Youtube for a long time. He usually plays mainstream games like Roblox, Minecraft, Pinturillo, and Fortnite.
But Mikecrack's main focus has always been Minecraft, and he makes creative videos that entertain people by playing modes like Skywars, Egg Wars, and Hunger Games.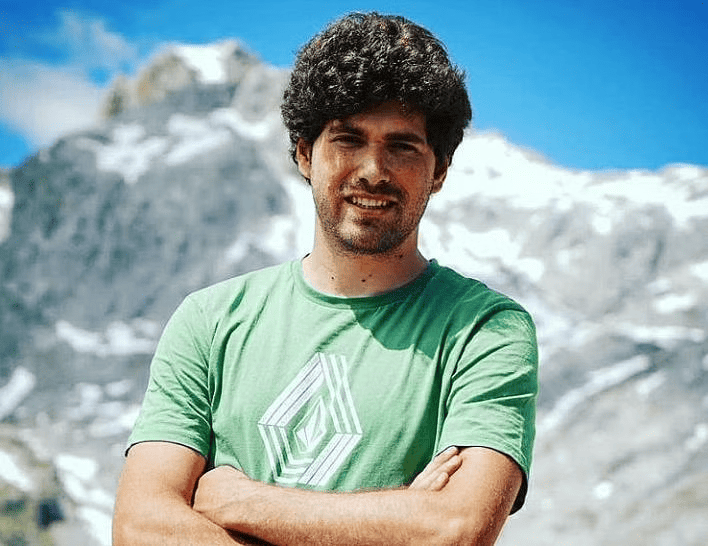 Mikecrack also makes some pretty funny videos with his pals like TimbaVk, Elmayo97 and Agapito Pequeño. All of Mikecrack's videos get millions of views, and he only produces content in Spanish. Yet there is a huge community that follows and loves Mikecrack globally.
One of Mikecrack's most recognizable features is hitting the table with his fist when he gets angry. We see that the famous Youtube star has achieved great success since his first video in 2015 and his success is getting bigger day by day.
Related articles:
What is Youtube Channel Mikecrack Net Worth?
Mikecrack's net worth is reported as 75 million as of 2022. Mikecrack has been publishing more than four videos a week so far, including Youtube advertising revenue, so this number is not too extreme.
Because Mikecrack manages to attract many audiences with Minecraft, a role-playing video game. Besides, other creative videos are enough for Mikecrack to become a Youtube icon. All these figures are calculated based on Mikecrack net worth since 2015.
While calculating Mikecrack's net worth, the videos, events, interviews, and sponsorships he participated in are also included. Youtube channels are charged per click. Therefore, the biggest reason why Mikecrack's net worth is so high is that Mikecrack receives an average of 10 million views every day.
Therefore, Mikecrack earns approximately $1.30 million in a month and $19.8 million in a year. If we answered you "how much money does Mikecrack earn?" question, you probably understand how the answer is more than average earnings.
Besides being a Youtube star, Mikecrack is also very popular and active on other social media platforms. He has 1.1 million followers on Instagram and produces Reels content. In addition, the photos he took with his friends and family and his published gaming clips also garnered many likes.
Moreover, he also has a TikTok account where Mikecrack regularly posts videos. Mikecrack usually uses funny effects in his videos or montages, some clips from the games he plays. TikTok is the platform where Mikecrack is the most famous after Youtube. He also has a Twitter account with 400k followers, although he is not as active as the others.