With his immense power and abilities, Genji became a favorite Overwatch 2 hero in no time. This article will look into the top 10 best skins of this hero that have successfully made it to the list of best overwatch heroes.
Carbon Fiber Genji Skin
Starting off, we have carbon fiber, a recoloring of the original default Gengi skin. It gives Genji a sleek appearance and makes him look tough. Made up of black and blue hues, with green lights coming off the skin at specific points.
This skin looks good on Genji and makes him look like a force to be reckoned with. Carbon fiber is an epic skin; you can purchase it for 750 credits. It is available in stores and regular loot boxes.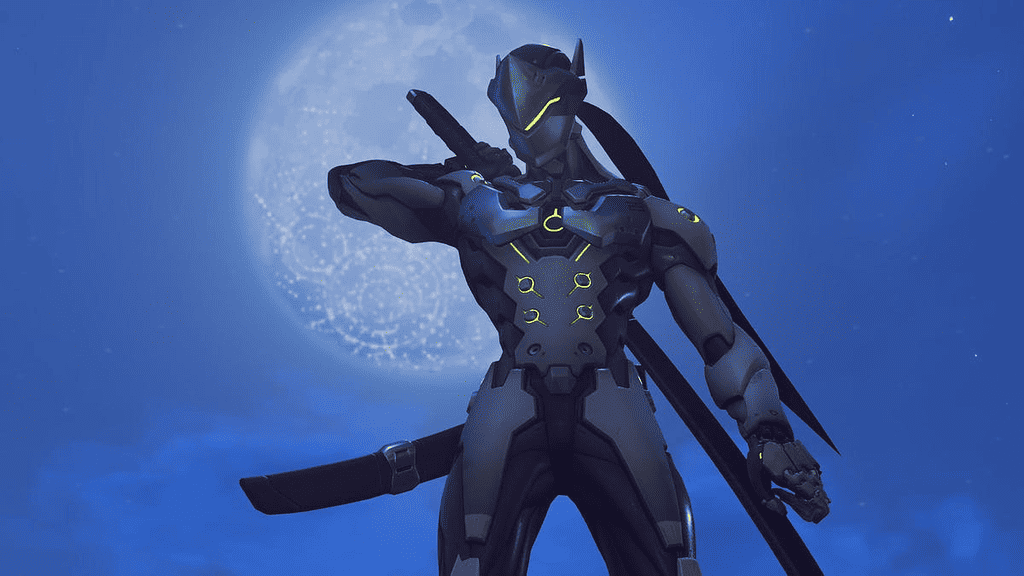 Sparrow Genji Skin
Coming up next is a sparrow, another unique skin that gives tribute to the initial life of Genji when he was a young boy. His father was the head of the Shimada tribe and used to refer to Genji as a sparrow due to his carefree approach to life.
Later, the word sparrow turned into a nickname for Genji. This skin is black and green, giving Genji a sparrow touch. It makes him look powerful but in a carefree way. Sparrow is a legendary skin and can be purchased for 1000 store credits. It is also available in standard lot boxes.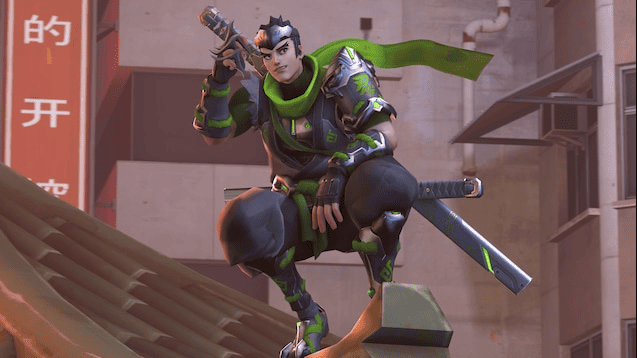 Young Genji Skin
Next, we have young skin. As the name suggests, this skin shows Genji's younger self before his brother attempted to murder him. Young Genji has green hair and is dressed in white, making him look like a ninja of the Shimada clan.
His white robes, green hair, and patches of orange on his dress make him look cool. Young skin is the representation of the youth of Genji. It is a legendary skin and can be purchased for 1000 store credits.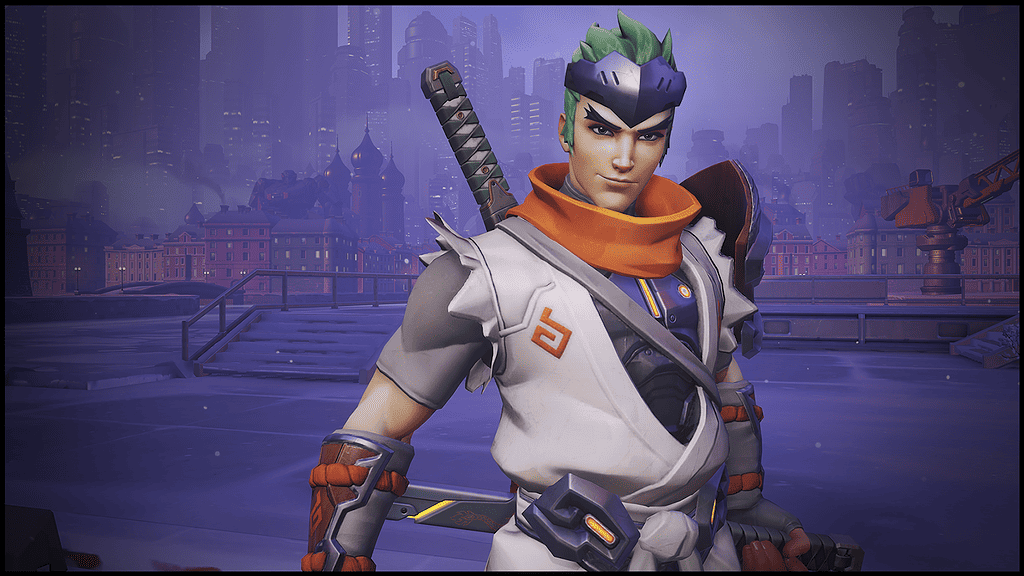 Nomad Genji Skin
Another excellent skin of Genji is the nomad skin. The skin is a tribute to the time when Genji was roaming around the world and was trying to overcome his hatred towards the new Genji. As he was nearly killed by his brother and recovered by a doctor who gave him a cyborg body. However, Genji initially did not accept this fact and was full of hatred for his new body.
So he roamed around the world to overcome this hatred of Nomad skin. Covered in a golden robe and a blue strand on his body, Genji appears as an influential nomad in the skin. Overall, it gives a neat look to the cyborg. It is a legendary skin and can be purchased for 1000 store credits.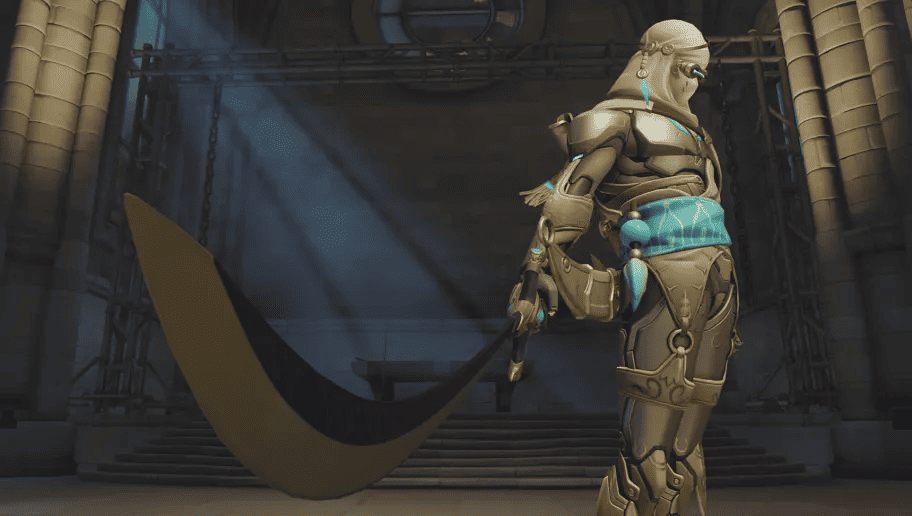 Oni Genji Skin
Coming up next is Oni, another excellent skin for Genji. It is a Japanese-centric design inspired by the famous and iconic demon family in Japanese folklore. Covered in black, Genji has spots of red on various locations of his body and sword, making him look like a power of destruction. He appears challenging, scary, and intelligent in this Japanese design.
Oni is a legendary skin and is available for 1000 credits in stores.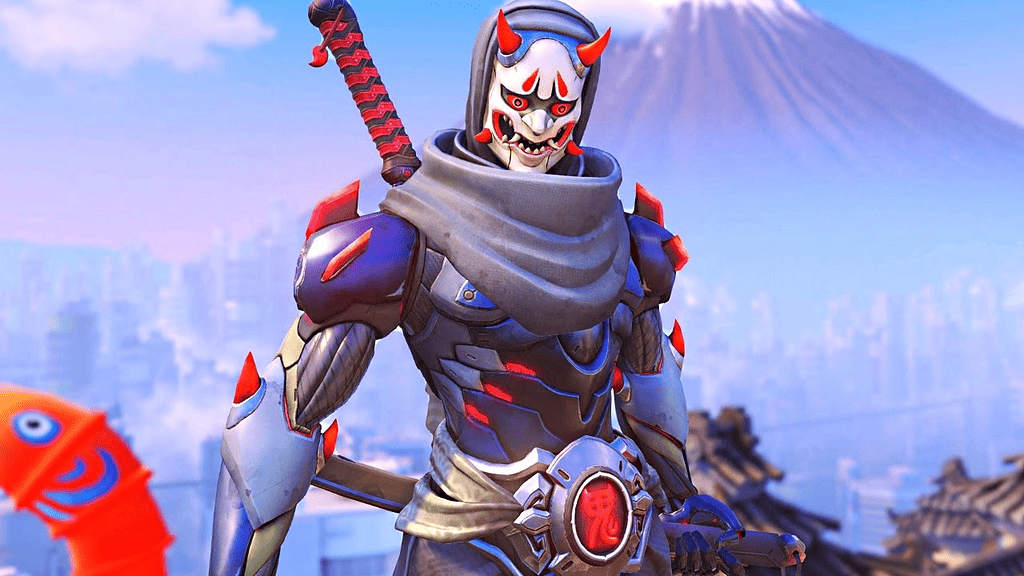 Related articles:
Nihon Genji Skin
Another great Genji skin is Nihon skin. It is a combination of red and white colors featuring the Japanese flag. Hence, a Japanese ninja in a Japanese flag is a great way to pay homage to the hero's origins.
So, Nihon's skin is an excellent way for Genji to represent his country with pride. It is an epic skin available during the Summer Games event and can be purchased for 1000 credits.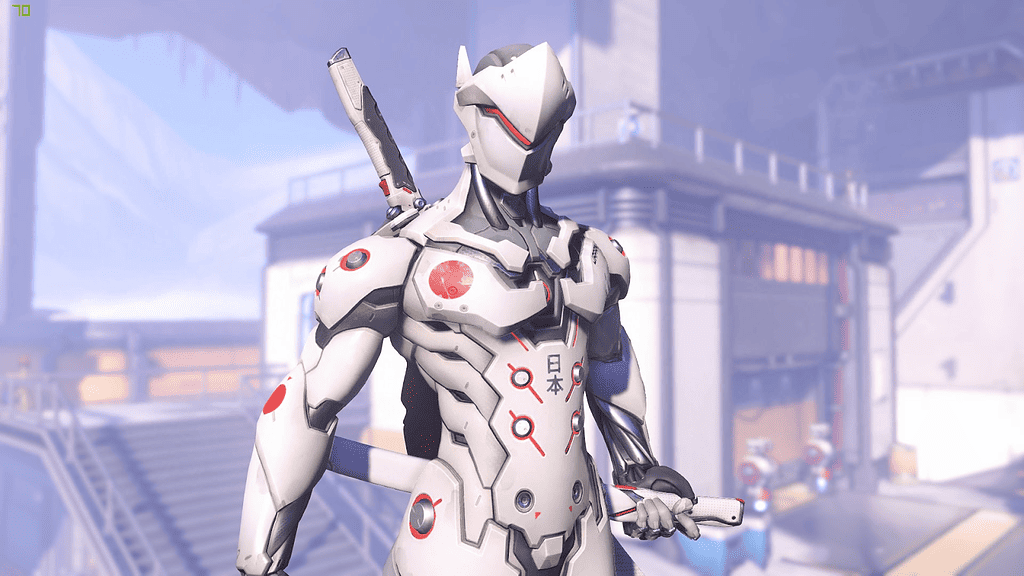 Sentai Genji Skin
Next on the list is Sentai, a dominantly Japanese skin that is here to make Genji feel at home in this unique and beautiful costume. It is a combination of black and green shades with tiny blue light sparks at various spots on his body.
The green antenna is another powerful organ that makes Genji look powerful in Sentai skin. It is a legendary skin and can be purchased for 1000 store credits. This skin is available in seasonal loot boxes.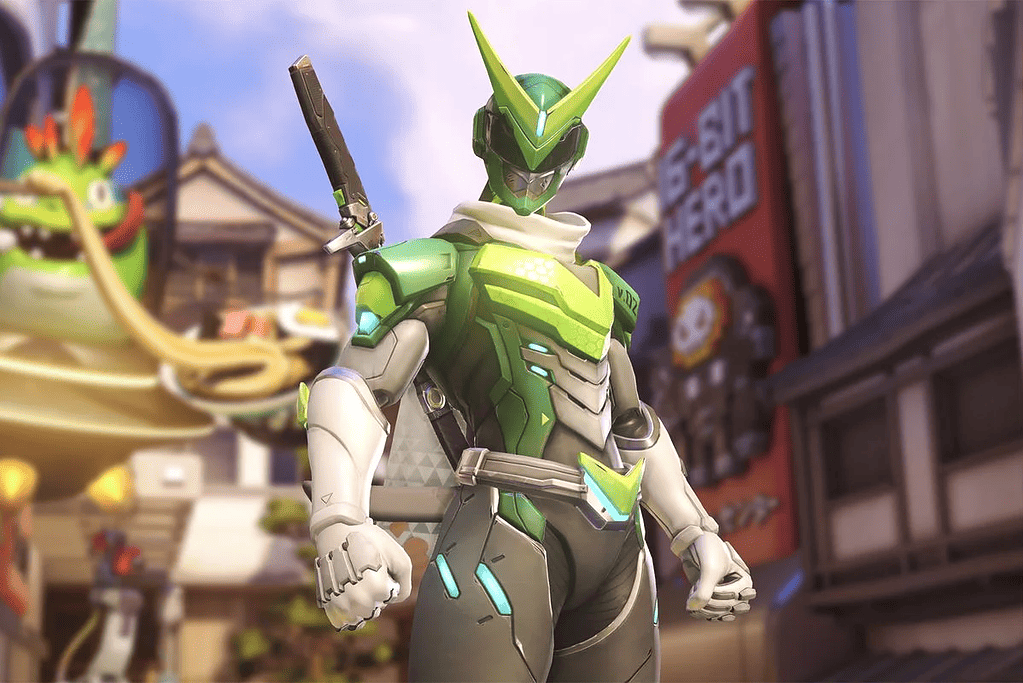 Baihu Genji Skin
Going up the list, we have Baihu skin. It takes its name from the legendary white tiger. The colors of this skin are a combination of blue, gold, and gray, and it appears as an armored ninja. It is exquisitely detailed, with a beautiful golden robe around him. His plumed helmet and sword perfectly pair in dark brown and gray shades.
Overall, Baihu gives Genji a powerful look and tells a tale of power and bravery. It is a legendary skin available during the Lunar New Year seasonal event and can be found in loot boxes.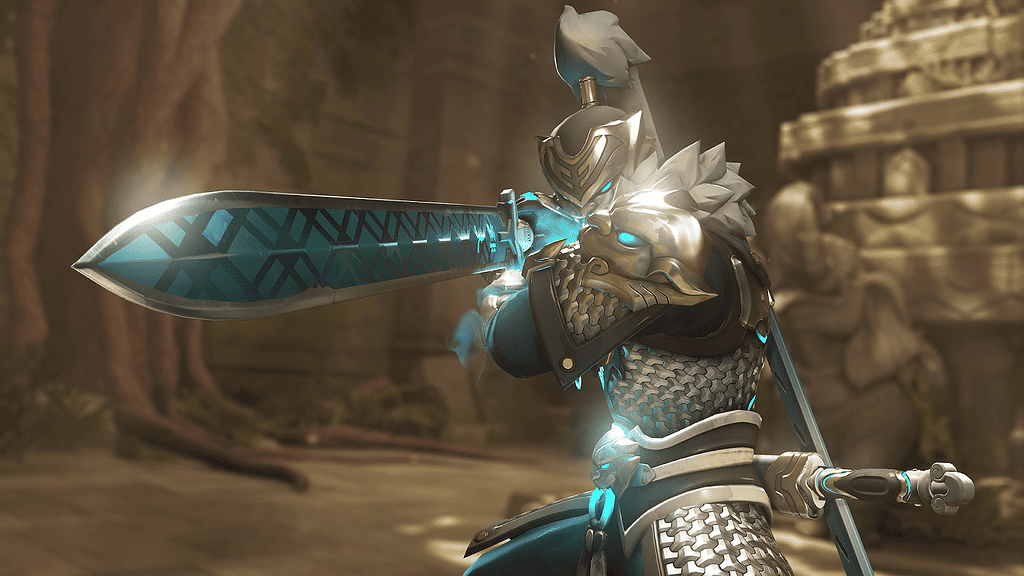 Blackwatch Skin
Next, we have a legendary skin on the list called Blackwatch. It is a skin that portrays Genji as a combination of a robot and a human. Only one of his arms and his eyes are portrayed in a human way. The rest of his body shows him as a cyborg paying tribute to the time when he was saved from a near-death experience through cybernetic enhancement.
The robotic side of Genji is displayed in shades of gray and red. It is a great way to show Genji as his authentic self. This skin is available during Archives seasonal events and can be purchased from archives loot boxes.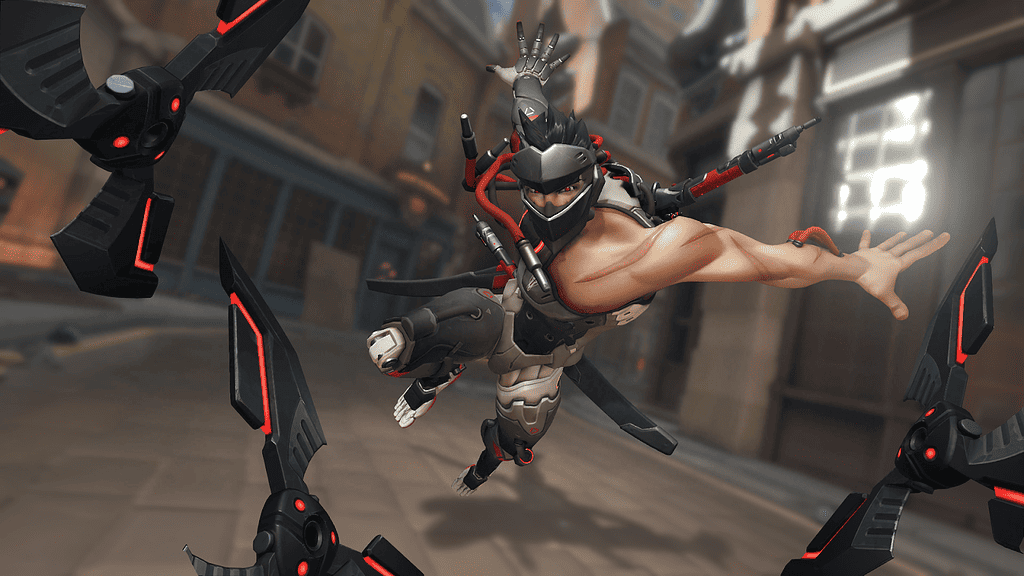 Pacific All-Star Genji Skin
Last but not least on the list is Pacific All-Star skin. This skin takes its name from the All Stars tournament in the overwatch league. It portrays Genji in the most powerful way by giving him a molten lava kind of look.
Genji is covered in red, gold, and orange hues as if it is burning fiercely. Even his weapons, like shuriken and sword, are glowing red, which gives the impression of a Genji that you must remain fearful of. It is the most powerful portrayal of Genji, but this skin is rare and can only be purchased in premium currency.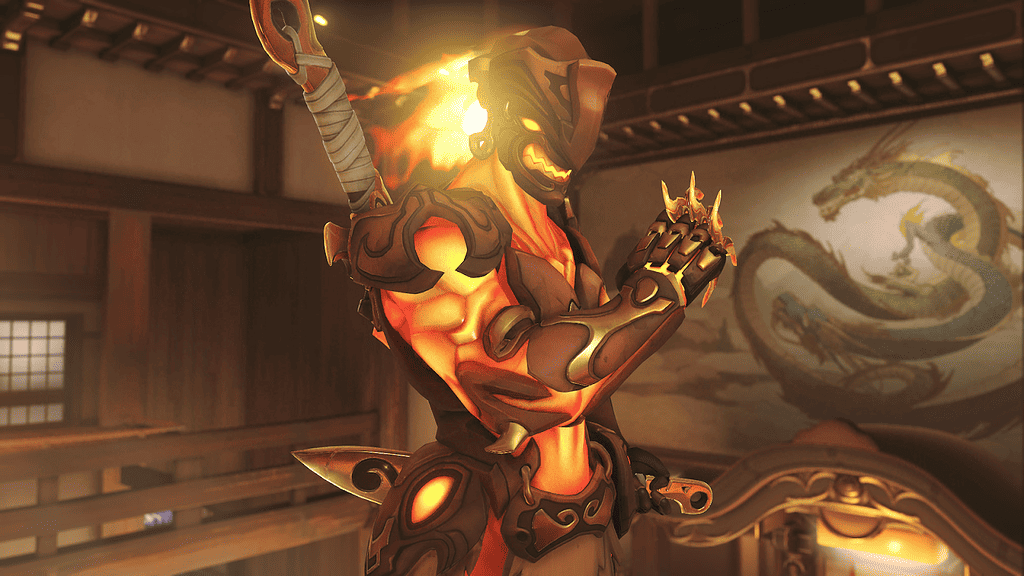 All of these skins have portrayed Genji in the best way possible, be it the combination of colors or the details of the costume. Whether nomad or Baihu, Oni or Pacific All-Star, all skins are an excellent portrayal of the fierce and powerful Genji. The above-stated 10 make it to the list of our personal favorite Genji skins. If you add one Genji skin to the following list, which skin would it be?