You know a game is good when it can keep up with the big boys even six years after its release. Blizzard Entertainment's Overwatch 2 offers lovable characters, a vibrant setting, and immersive online play to players worldwide. There are a total of 36 playable heroes in the game. Let's look at some of the most-played Heroes in Overwatch 2!
Intrigued? We bet! Keep reading as we take a closer look at the abovementioned Heroes to see what sets them apart from the rest. This list is based on the most popular Heroes in the game. Let us get right to it!
Most-Played Heroes in Overwatch 2
Let's be honest; Overwatch was a banger! The multiplayer FPS rocked the gaming scene back in 2016 and retained a good rep due to consistency. Overwatch walked so Overwatch 2 could run. One of the best parts of the game is the Hero lineup. Here are people's most-played Heroes in Overwatch:
Mercy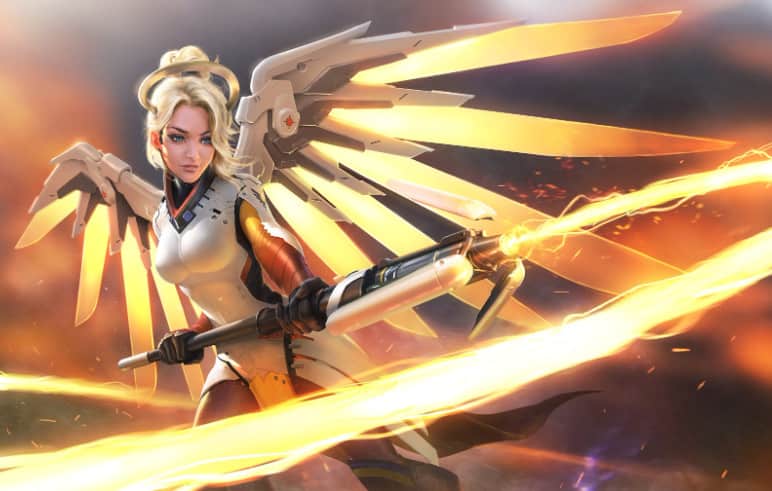 Mercy is the guardian angel smiling down on her teammates as she floats around the arena - healing, resurrecting, and empowering. Her Caduceus Staff illuminates the path to victory.
Kicking off our list strong, we have Mercy. Despite being a Support Hero, she is one of the top choices for players when choosing a Hero to main. What makes Mercy so great is the effortless charm and efficiency that she brings to the table. Every team needs Mercy in the game!
With passive healing abilities, a badass Valkyrie suit that allows her to float like an angel, and great support abilities like healing and damage buffs, Mercy is undoubtedly one of the best Support characters Overwatch has. Many players seem to agree, seeing as she made it on our list of Overwatch's most-played heroes!
Tracer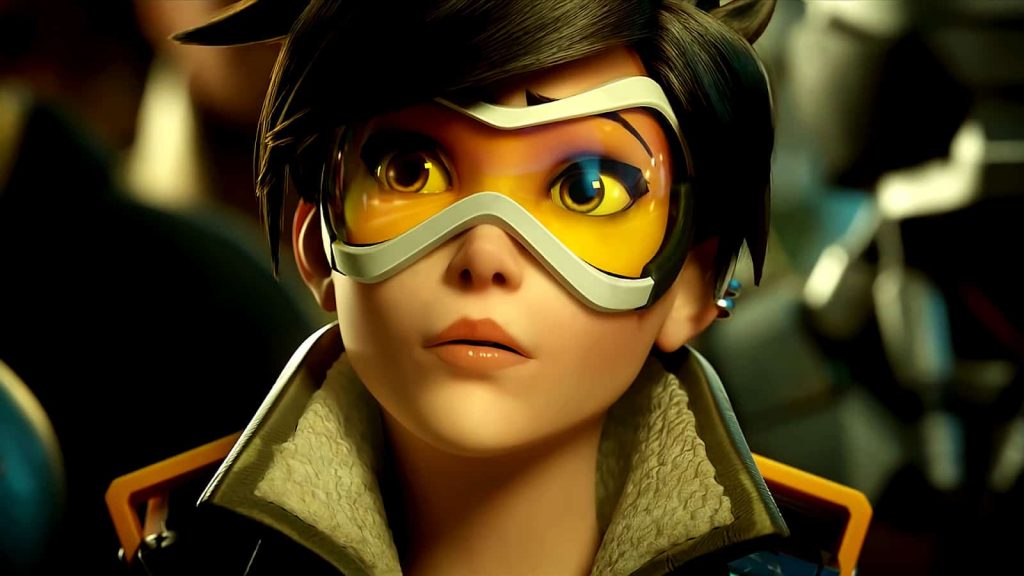 Tracer embodied Deathloop before Deathloop was a thing. Her pair of pistols and her ability to blink through time is the embodiment of the femme fatale that Overwatch fans adore.
Maybe I'll be Tracer! There is a reason that half the Overwatch fandom crushes over this Damage-type dual pistol-wielding Hero. Tracer is the most-played hero among Damage types because of her coolness factor and her efficiency in a match.
She is no joke when it comes to dealing with the damage and is capable of stacking headshots like nobody's business. With fun abilities that allow her to teleport a few yards and basically steal her ammo and health back to a recent state, it is no wonder that fans adore Tracer. And the TikTok clout from No Mercy has only elevated her status in the community.
Related articles:
Genji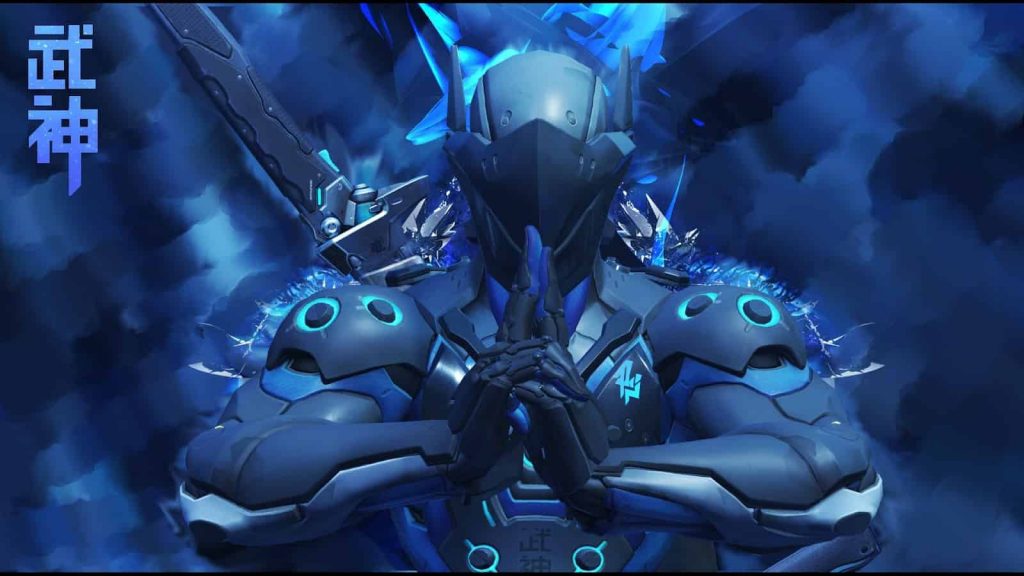 A trained disciple and possibly a Naruto fan, Genji gives even the biggest names a run for their money with his deadly wakizashi and swift shuriken that can stop his prey dead in its tracks.
Genji is hands down one of the best heroes in Overwatch, and his best boy score is off the charts! Genji is a top choice if you want to bring a solid Damage-type hero into battle. His ninja-like gameplay is super fun to play around with and leaves room for versatile combat decisions.
For instance, players can choose between trolling enemies with Genji's shuriken attacks or slashing through foes like a pro with his sick wakizashi blade. He can easily control a match's flow and is one of the best DPS heroes you could hope for in Overwatch. Players seem to love Genji, and so do we. His popularity speaks for itself!
Sombra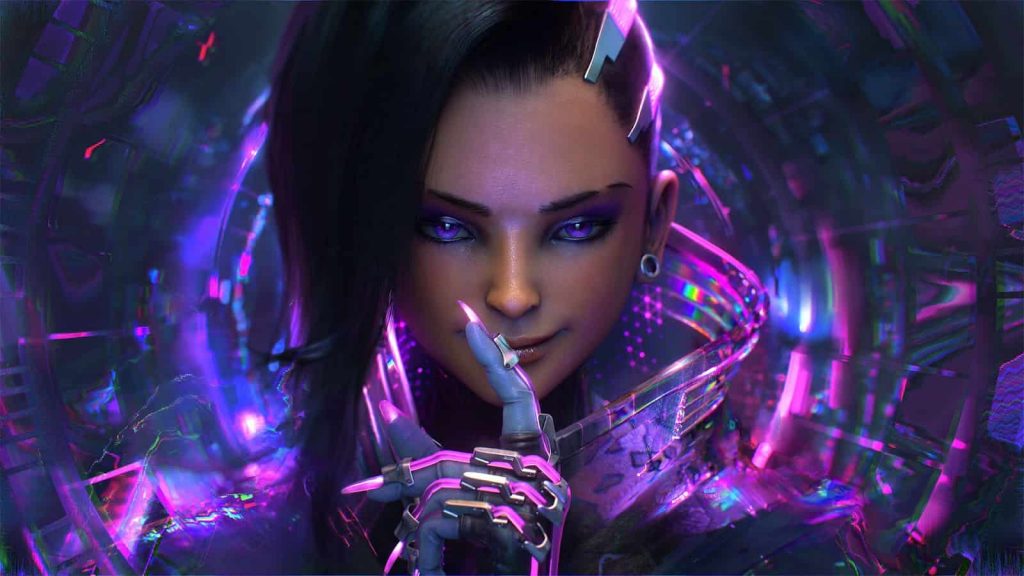 Sombra is Overwatch's archetypal Technomancer with insanely cool abilities like hacking, teleports, and temporary invisibility. Keep an eye out because she won't hesitate to slice you down.
Sombra also makes the cut for the best DPS heroes in Overwatch. Her design got a major amp in Overwatch 2, which is only one of many reasons why Sombra is such a sought-after Hero! Sombra deals heavy damage while being a nimble Hero that you do not want to piss off.
Using effective hacks, teleports, stealth, and decent shooting skills, Sombra can become a wrecking ball; that is why everyone seems to love her. We remember the Overwatch scene when Sombra first made her debut, and she was all we would see in our multiplayer matches. The spotlight was well-deserved, even when she bullied us into rage-quitting time and again...
Reaper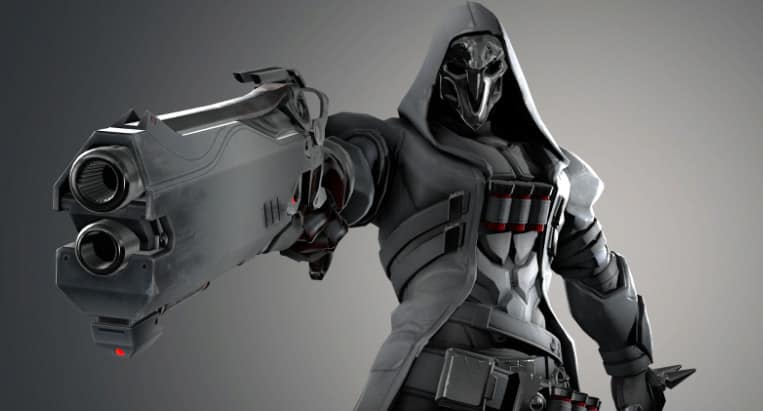 Undoubtedly, Reaper is one of the deadliest beings on earth with his devastating dual shotguns, damage immunity, and so much more! Overwatch wouldn't be what it is without this superb lad setting the scene.
Blizzard really went all out here, didn't they? Reaper is one of the best Heroes in the game, if not the best (at least, in our opinion) for new players and veterans alike. The Overwatch poster boy is a badass Damage-type Hero with dual shotguns for twice the thrill of blowing off some enemy heads! Reaper is one of the most popular Heroes in the game, as even those unfamiliar with Overwatch recognize him from the hype he has generated online over the past half-decade.
What makes Reaper so special is that he can talk the talk and walk the walk! His lifesteal is a fantastic passive ability to have on hand. Couple that with his wrecking ball, dual shotguns, and momentary immunity, and you have a beast on your hands, and oh boy, he's hungry for blood! His Death Blossom decimates any enemies within range, and he has a handful of other useful abilities that make sure our boy compromises neither agility nor damage. 
Our only surprise is that Reaper isn't ranked higher on this list of most-played Heroes in Overwatch 2! He was definitely our most-played hero when we were actively destroying players in Overwatch 2 back in October.