Whether you're trolling or carrying the game, you might need some great skins for Odin. Since Odin is a huge weapon, its skins are just as magnificent. All of Odin's skins are very beautiful and have striking themes. But some stand out more and are renowned for their cool-looking animations.
We have determined the best skins for Odin players and introduced them to you. So if you're an Odin main, you can prove it to people. Here are the top 5 best Odin skins in Valorant!
Glitchpop Odin Skin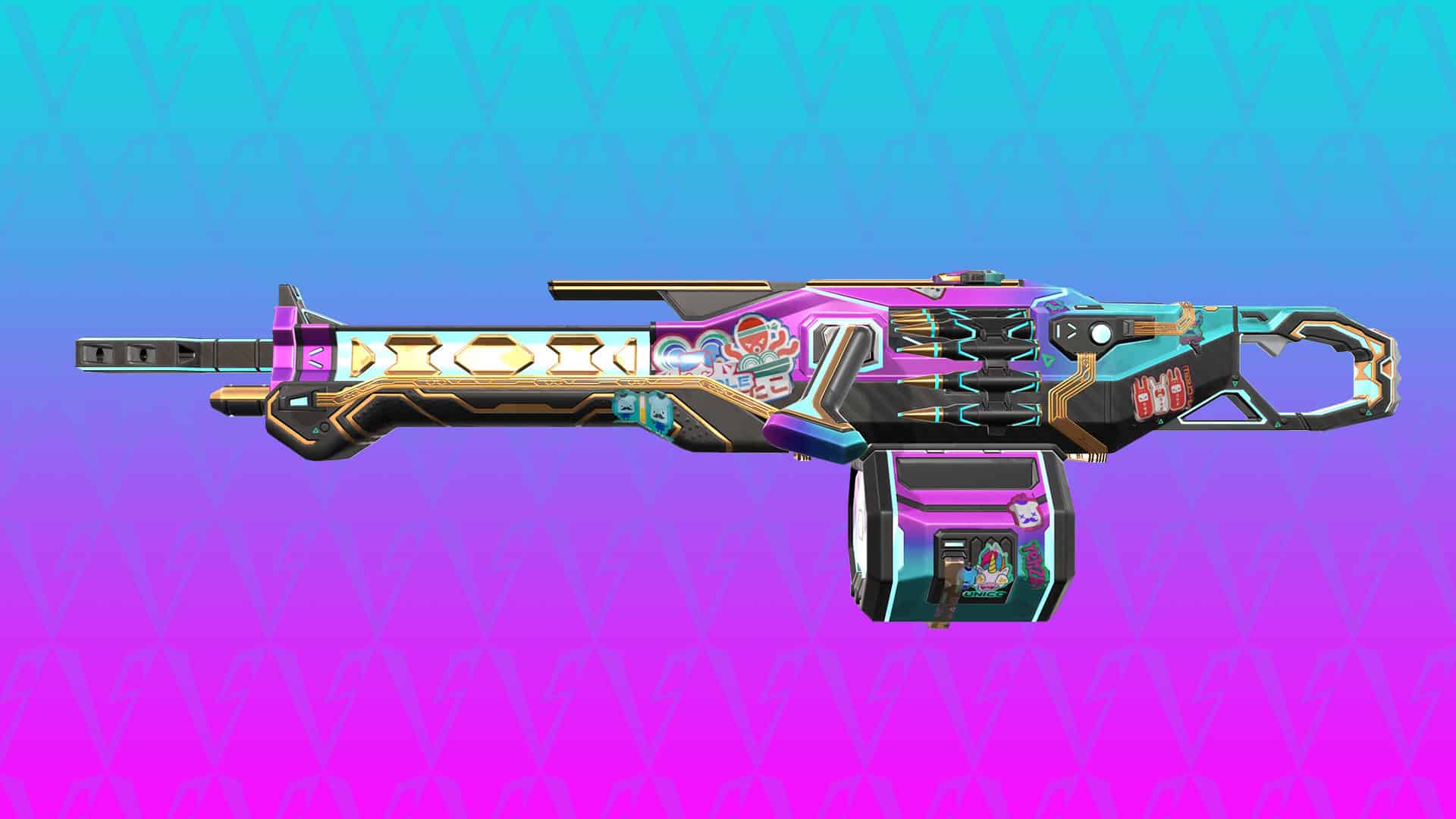 | | |
| --- | --- |
| Release Date | August 5th, 2020 |
| Variants | Default, Blue, Red and Gold |
| Price | 2175 VPs |
If you like RGB and upbeat themes, Glitchpop Odin is a skin that can meet your expectations. Fun and colorful stickers add a nice touch to this weapon and make it cool! You can also compare this skin to Jinx's rocket launcher because of Odin's size.
Glitchpop Odin skin has its own special sound effects and animations. When you kill the opponents with Glitchpop Odin, they explode with neon colors and we witness a visual feast. After that, symbols with funny RGB effects start to appear in the sky. Glitchpop Odin variants are awesome! In particular, the gold variant completely changes Odin and is a favorite of most players. A stylish skin has emerged with the combination of vivid and bright colors and this may be the best Odin skin in our opinion!
Prime 2.0 Odin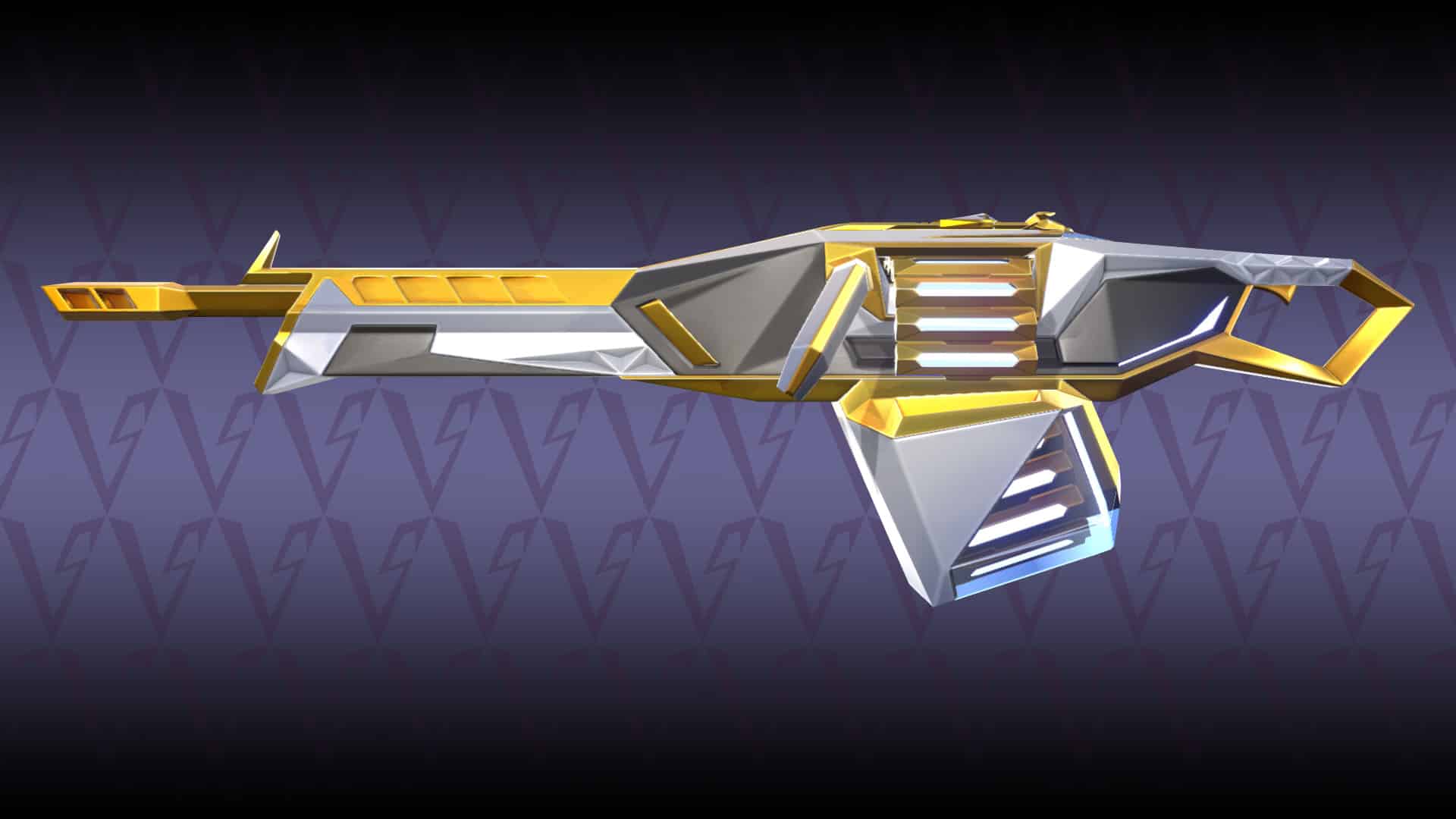 | | |
| --- | --- |
| Release Date | March 2nd, 2021 |
| Variants | Default, Blue, Orange and Yellow |
| Price | 1775 VPs |
If you prefer an edgy and noble Odin skin, Prime 2.0 can give you a premium experience. The Prime 2.0 skin, with a completely luxurious and sleek theme, is inspired by high-end cars. Don't be fooled by its elegant and mesmerizing stance, Odin is still a deadly and frightening weapon.
Prime 2.0 Odin skin will give you a brand new look with its beautiful and cool sound effects, animations, and feel. When you kill someone with Prime 2.0 Odin, a bull-like transparent beam of light knocks down the opponent and explodes. Absolutely satisfying to watch! Prime 2.0 Odin variants are ideal for those who want a classier and flawless look. But usually, the default one is preferred. If you want a skinline that makes the big Odin look more minimalist and lightweight, we recommend you to buy this skin right away.
BlastX Odin Skin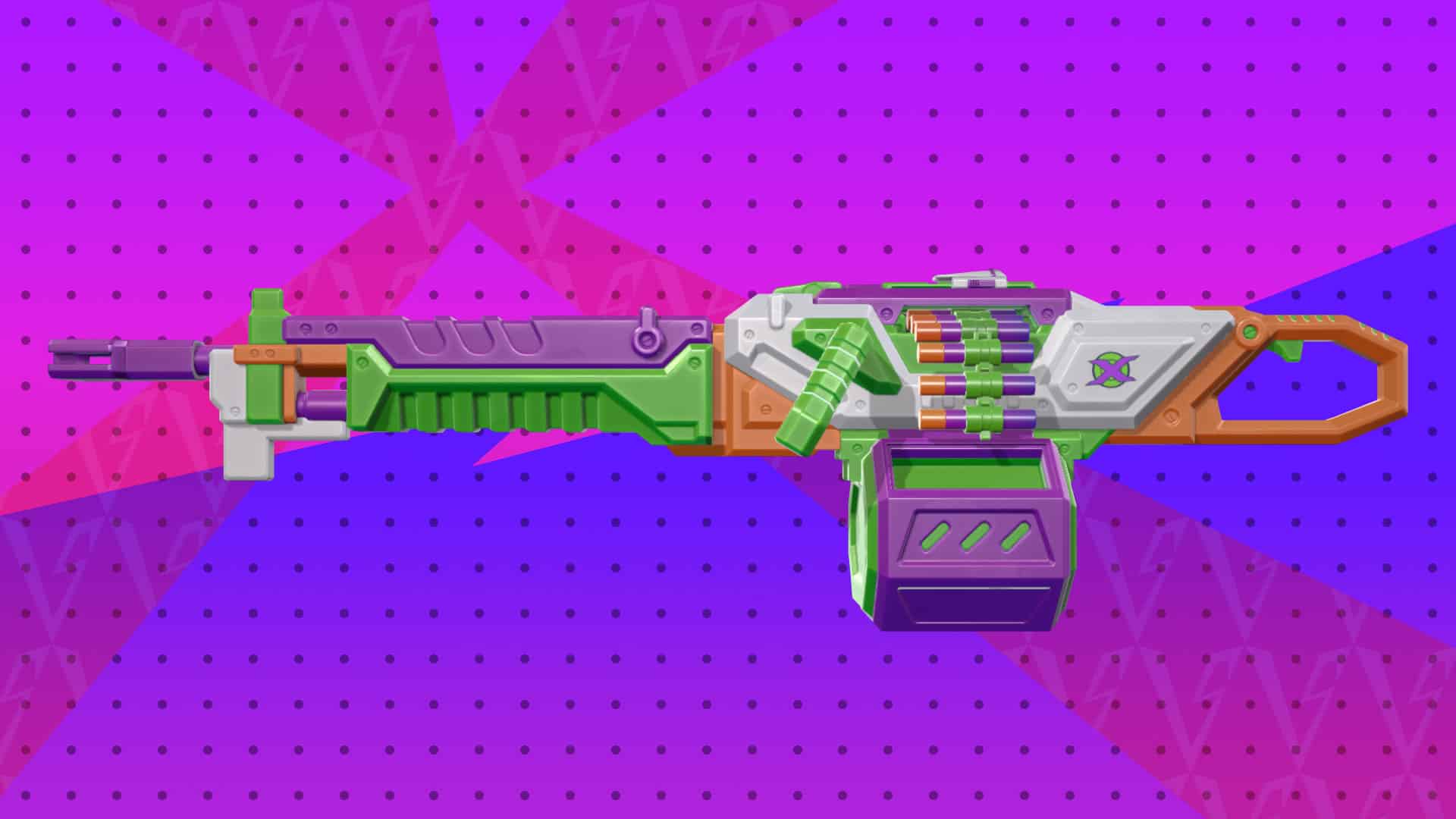 | | |
| --- | --- |
| Release Date | December 8th, 2020 |
| Variants | Default, Pink, Black and Yellow |
| Price | 2175 VPs |
Next up is the BlastX skin, which makes Odin look sweet and full of life, even though it's actually a killing machine. BlastX Odin looks like a toy gun made from LEGOs and the pastel colors look stunning. Imagine killing your enemies with a skin that looks like a Nerf toy gun. What could be cooler than this? Also, the bullets of this skin look different than normal.
The BlastX Odin skin has a unique weapon draw animation, a finisher that wraps opponents in gift wrap, and fun sound effects. In addition, each time you draw your weapon, you open different and flashy gift packages. In particular, the pink and yellow variants of BlastX Odin turn this weapon into a toy gun and add a unique flair. If you're looking for a colorful and vivid Odin skin, you won't find better than BlastX.
Reaver Odin Skin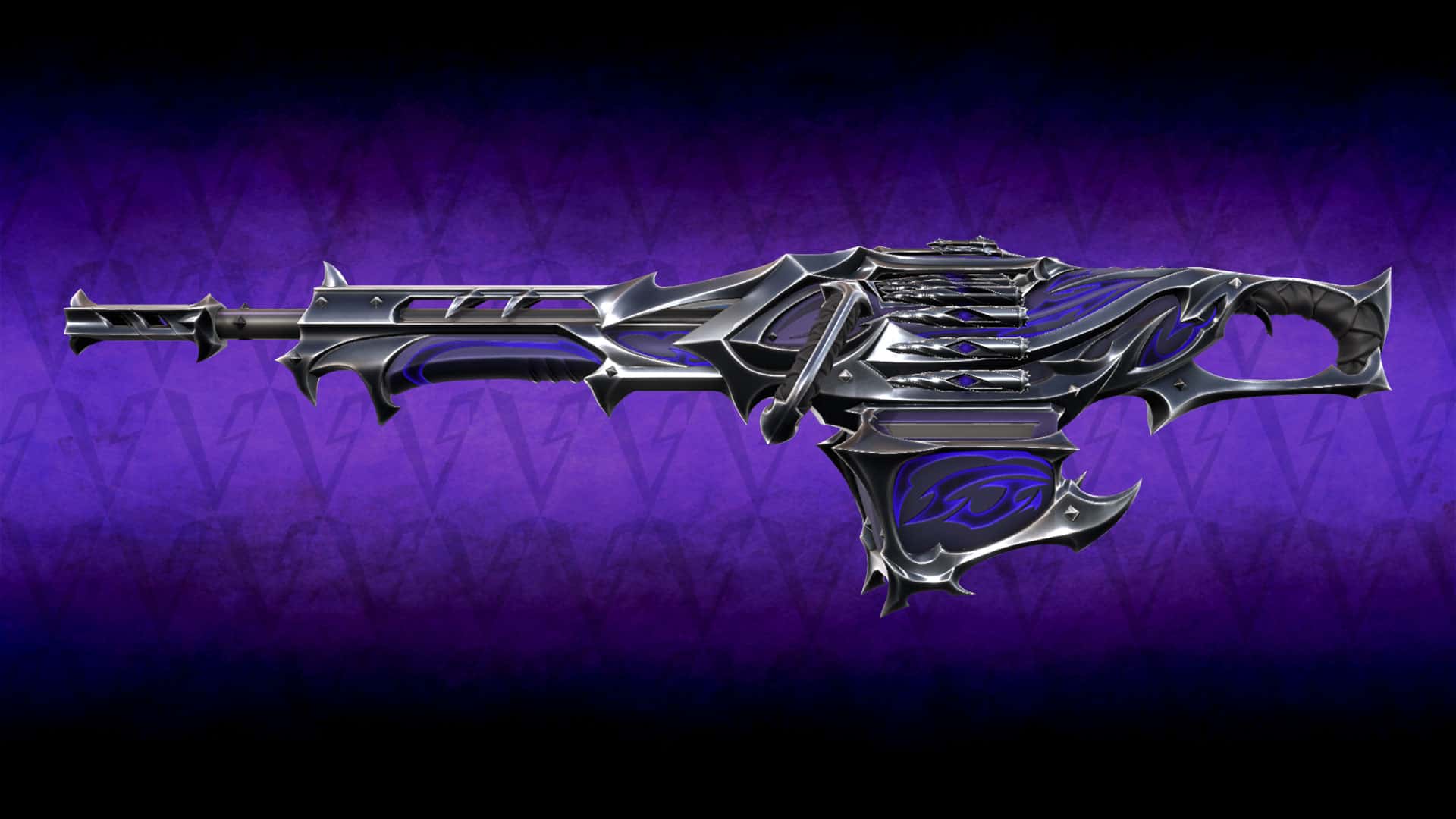 | | |
| --- | --- |
| Release Date | August 10th, 2022 |
| Variants | Default, Red, Black and White |
| Price | 1775 VPs |
Most Valorant players know how much of a sought-after and acclaimed skinline the Reaver series is. Especially Reaver Vandal was once known as the most popular skin in the game. On top of that, the Reaver 2.0 series was reintroduced into the game, and Odin was also included in the Reaver skinline. The result is a perfectly cool and exciting weapon. The dark aura around the weapon adds more coolness to the weapon and puts the player in mode. We think Odin definitely fits the Reaver theme and reflects the dark and deadly theme of the weapon.
Also, Reaver Odin has special weapon effects, sounds, and animations. When you kill your opponents with Reaver Odin, you send them to the dark and scary underground. That's worse than killing them! Also, the black and red variants definitely give Reaver Odin a more gloomy and fearsome feel. In our opinion, when this weapon appears in your Store, definitely don't miss it!
Aerosol Odin Skin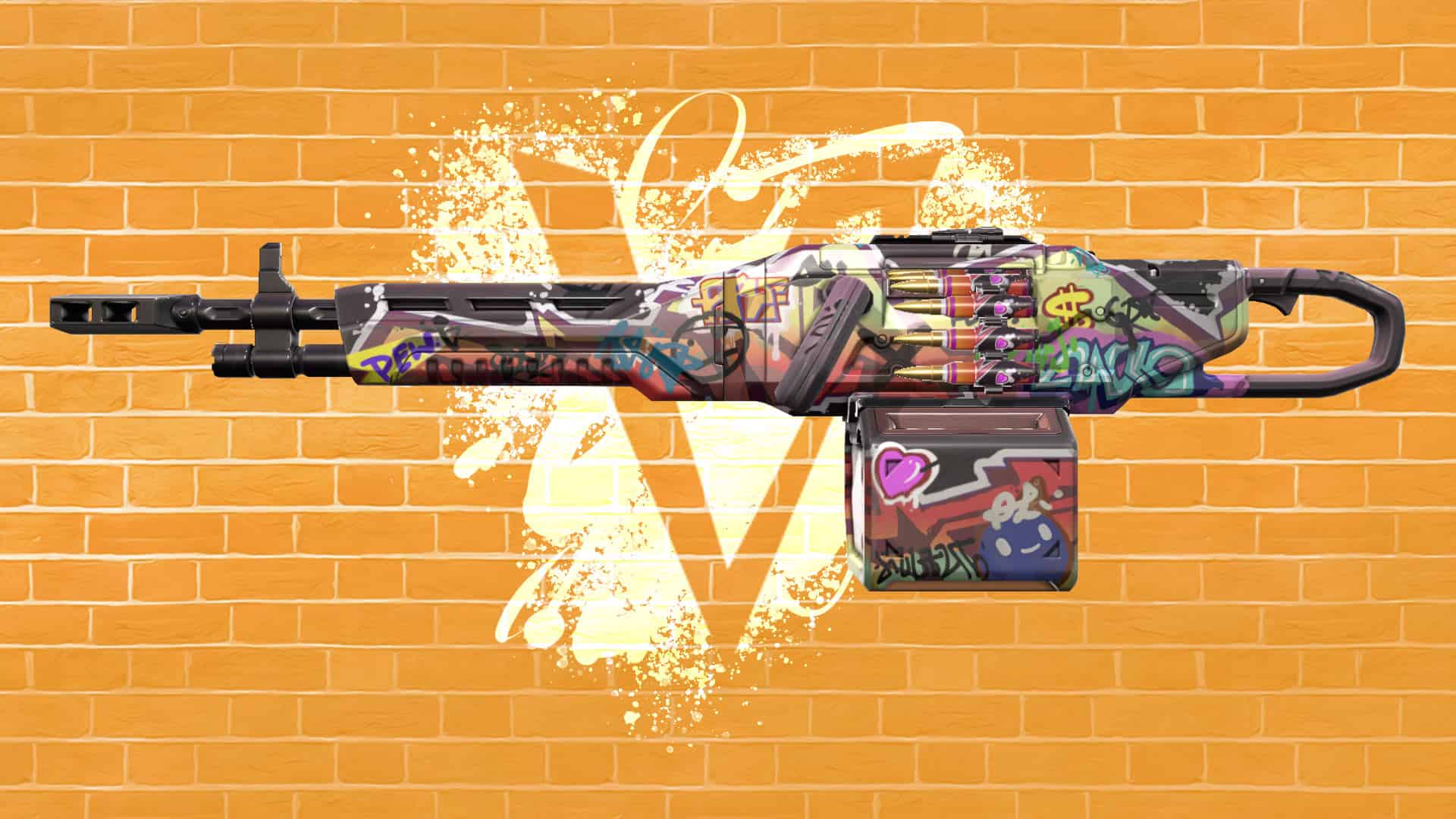 | | |
| --- | --- |
| Release Date | January 12th, 2021 (Formation: Act 1 Battle Pass) |
| Variants | Default |
| Price | N/A |
This skin may sound familiar to you from somewhere. Yeah, it's like a cheaper version of Glitchpop Odin, right? It has the same colorful and cool theme, but the colors are less vibrant and RBG effects are not available in this weapon.
We can say that this weapon, which has more of a street graffiti vibe, is still quite enjoyable. Even if it is plainer and simpler, it can be a very ambitious option for those who do not like Glitchpop's eye-catching theme. Some may not think that this skin is remarkable and striking enough. Still, it definitely deserves to be among the best Odin skins!
Today we introduced you to the best skins of Odin, one of the most expensive and powerful weapons in Valorant. All of the skins in this list consist of both the best-selling and the most popular Odin skins. We can't say that we're too surprised, since most of them are legendary and flawless skins.
Of course, many skins could be added to this list, such as Lycan's Bane Odin skin, Smite Odin skin, Dot Exe Odin, or Prism III Odin skin. But these are by far the most popular Odin skins. Even if you don't play Odin, it can be your favorite weapon after seeing these skins.