How To Obtain COD Points At No Cost?
Essentially, COD Points can be acquired by either purchasing Battle Pass using real money and completing the missions or using the free methods, which we'll show below. Unfortunately, there aren't many free ways of getting the COD Points, which isn't the case for in-game currencies in other games.
Those who don't mind spending money on virtual items can buy COD Points from the game's main menu, where they have to head to the Store and select the "Franchise Store" option.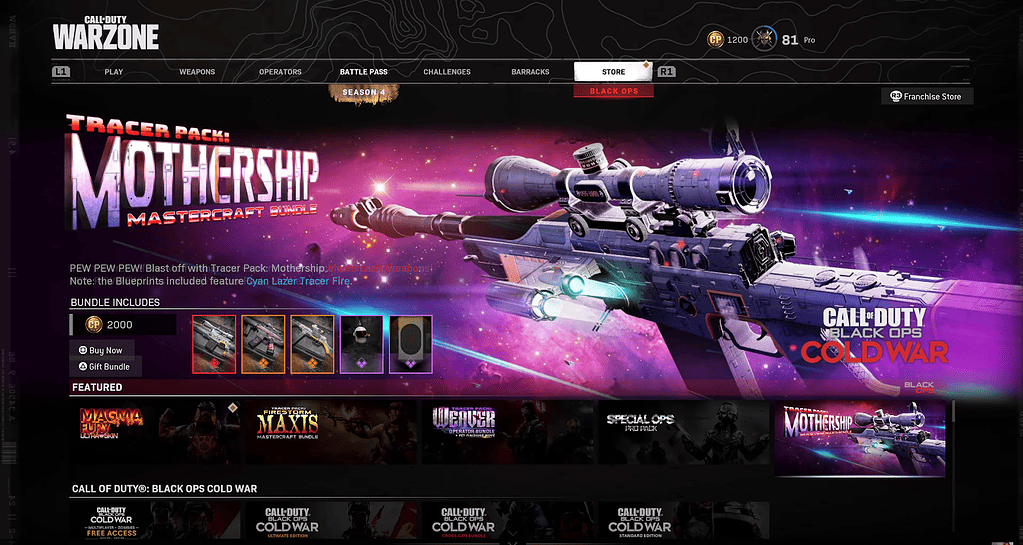 Some of the bundles may cost over 2400 COD Points, and if you saw our first screenshot, you'll realize that 2400 CP are actually over $20. So, before spending your money on Call Of Duty skins, keep that in mind.
Method #1: Ranking Up Tier
This approach requires plenty of game time and grinding, so we don't recommend it as the primary method of obtaining CP. Still, this is an excellent way for those who regularly play Warzone to get free COD points while they are at it.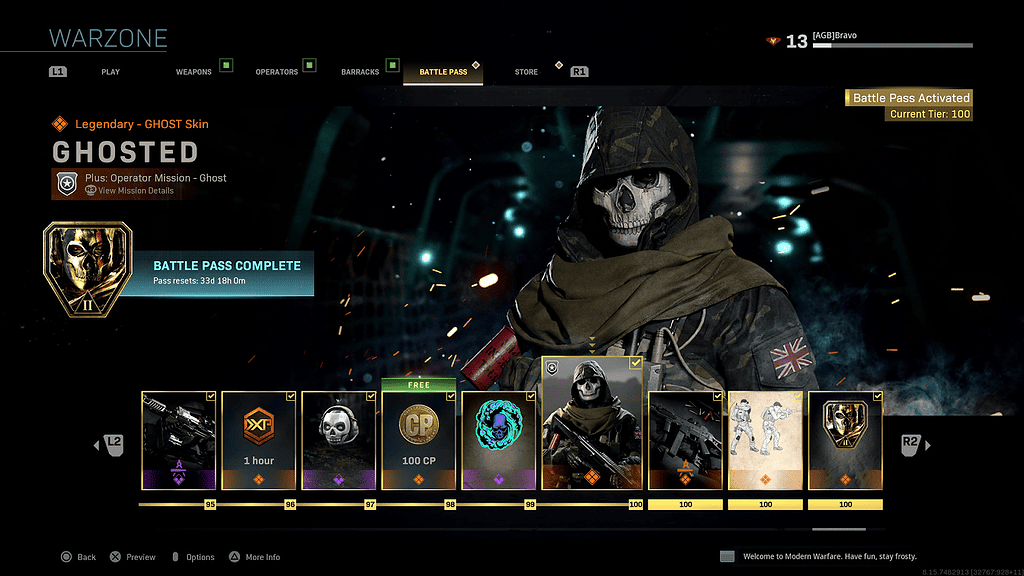 There are 100 tiers in Call Of Duty Warzone, and every tier level up will grant you 100 COD Points, but only if you're a premium user (Battle Pass owner). For those without Battle Pass, there are only 3 tiers awarding the COD Points, including Tier 6, Tier 48, and Tier 98. That's only 300 COD Points for such a long game time.
These giveaways are unofficial and provided by streamers, YouTubers, professional gamers, gaming stores, and whatnot. Usually, these giveaways occur once in a while through social media platforms or Discord servers, and they come in the form of a sweepstake where everyone who joins gets the chance to win COD Points for free.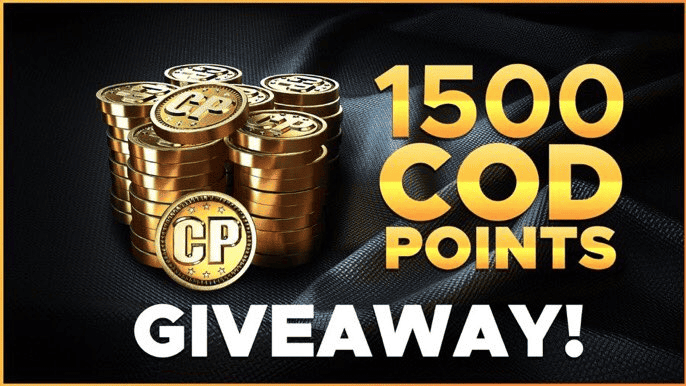 But as you recognized, nothing will ensure that you'll win CP using this method because it's entirely based on luck. Fortunately, there's a much better way to get CP, which we'll talk about in the next section.
Method #3: Get Free COD Points Using Freecash (Guaranteed Way Of Getting CP)
Why Freecash, you may wonder? It's actually quite simple - because you won't have to grind eternally so that you can get 300 CP or join various raffles and keep your fingers crossed.
Using our service, you'll get Call Of Duty Points 100% guaranteed, and you won't have to spend a cent on them. Curious to find out how? Let's get you started; take a look at our step-by-step guide on how to use Freecash to get CP for free:
1. Register On Our Website
The first step is to visit the Freecash website and create an account by clicking the Sign-Up button in the upper right corner of the main page. And don't worry because we won't ask you for any sensitive data - we need the basic stuff like your email and password. What's more, you can even register using your Steam or Google account if you don't want to use your email address.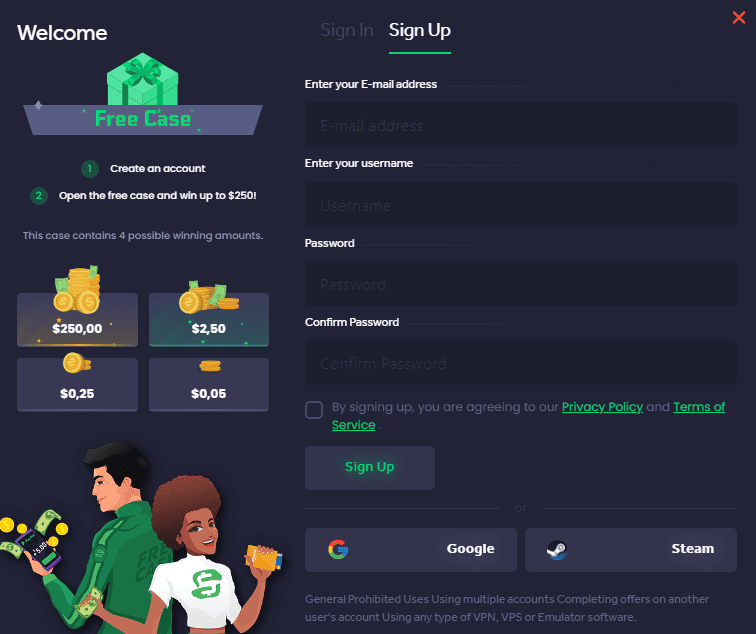 Of course, if you already have a Freecash account, simply click on the Sign In option and enter your email and password.
2. Start Earning Freecash Coins
Once you become a member of Freecash, you'll need to start earning Freecash Coins. This virtual currency is used to buy COD Points, among many other available virtual goods, crypto, etc. To begin, select the "Earn" tab on our website.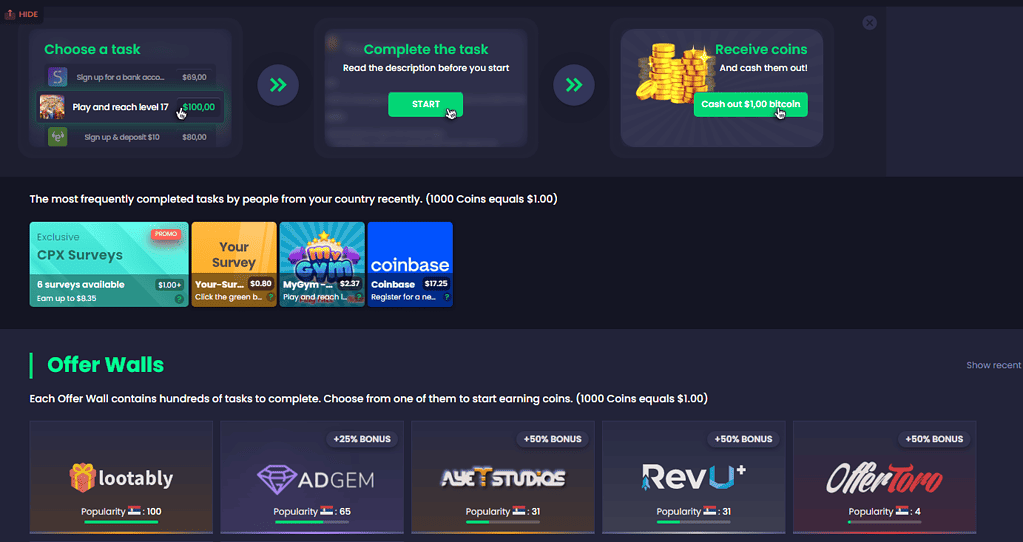 You'll notice several offers in the Offer Walls section, which are based on your current location and are different for everyone. These tasks are pretty simple and usually include:
Completing the survey
Other rudimentary tasks that virtually anyone can achieve.
3. Exchange Freecash Coins
After completing several tasks and accumulating enough Freecash Coins, you'll be able to exchange them and get a top-up for a service of your choice. Click on our website's "Cashout" panel, where you'll notice various options to exchange your Freecash Coins.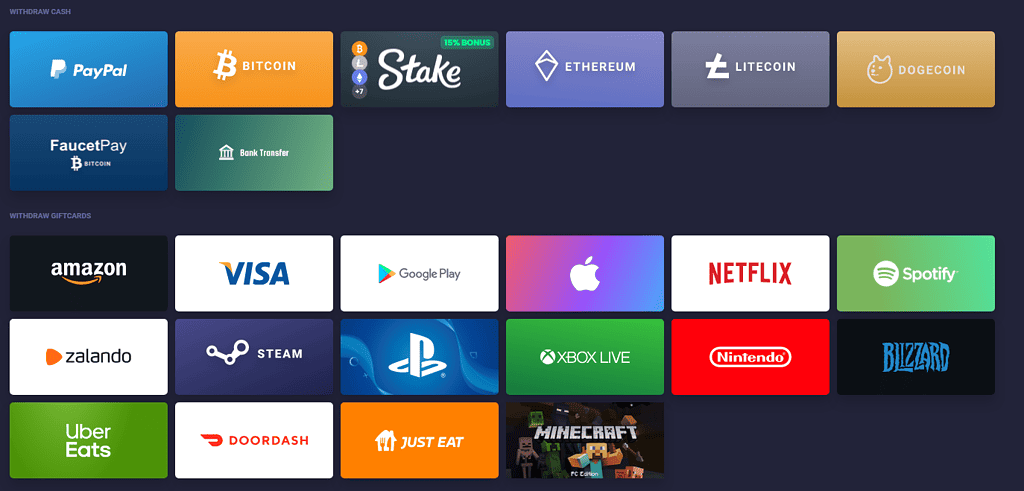 So, depending on your device, select the appropriate top-up option (Blizzard, Xbox Live, PlayStation).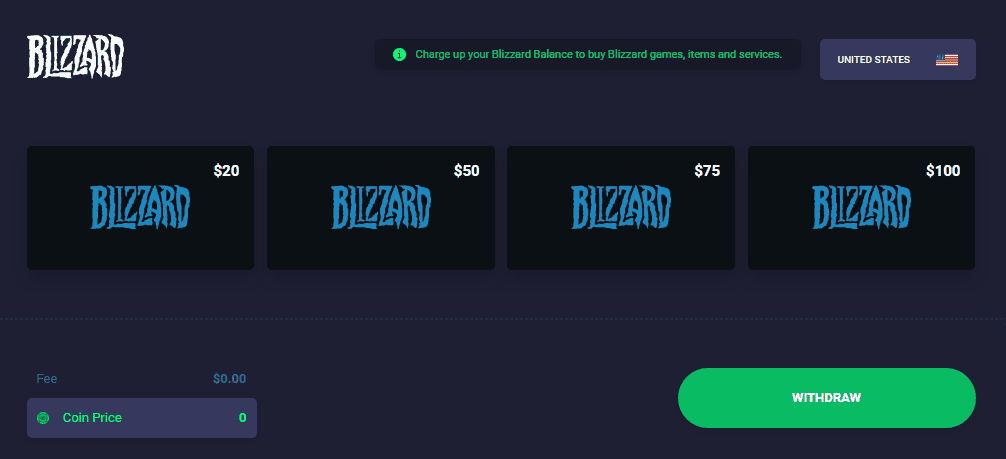 Regardless of which top-up method you select, you'll have various amounts of money you can add.
4. Claim COD Points
Finally, once you select your preferred top-up method, click on one of the available sums and select "Withdraw."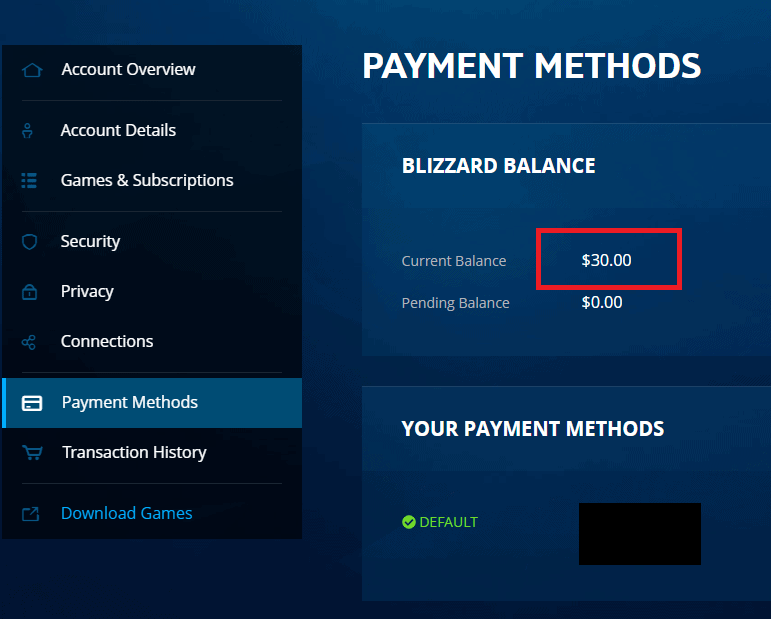 As soon as you top up your account, you'll be able to purchase COD Points right away!
What Are COD Points?
COD Points (CP) are essentially an in-game currency in Call Of Duty Modern Warfare and Warzone, along with other COD titles such as COD Mobile, which are used for getting various items, including:
Battle Pass
Skins
Weapon Blueprints
Weapon Stickers
Weapon Charms
Weapon Reticle
Emblems
Finishing Moves
Gestures
And much more.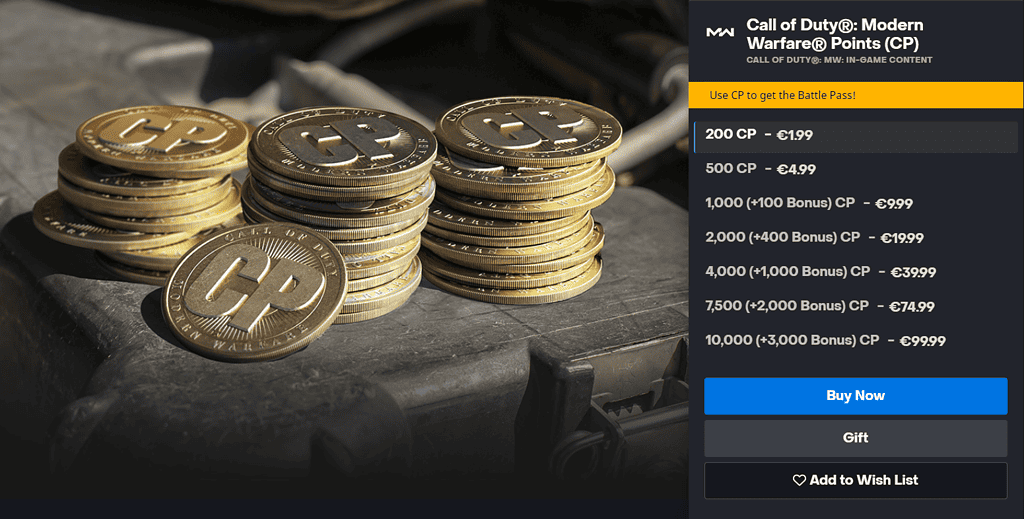 In addition, COD Points are how Activision Blizzard makes money from players, considering that Warzone is a free-to-play game. Lastly, COD Points are transferable throughout all Call Of Duty games, as they are linked to the Activision account, which essentially means that once Call Of Duty Warzone gets released on mobile devices, you'll be able to use COD Points there as well.