Counter-Strike: Global Offensive is notoriously difficult to play. Its difficulty often hits you with heavy blows to your nerves, making it often unbearable to continue playing. Some players opt for just leaving the game, while others employ the use of the vote-kick system to throw themselves out.
VALVe restricted players from doing this through the in-game voting system, so you'll need to take another route. Here's how you can do it.
Kicking Yourself in CS:GO
Before you kick yourself, you will need to enable the console first. Once you're done, keep in mind that there will be a 30-minute penalty issued to you as a result of being kicked. More if you've recently left a match.
With the disclaimer out of the way, here's how to kick yourself out of a match.
Open the console while in a match.
Type in 'status'
A long list of names and numbers will open up. Find your name on the list.
The digits on the left will be your ID and slot. You can be in any slot 1-10, and the ID will be a bigger number.
After that, type in the following command' callvote kick <ID> <slot>.'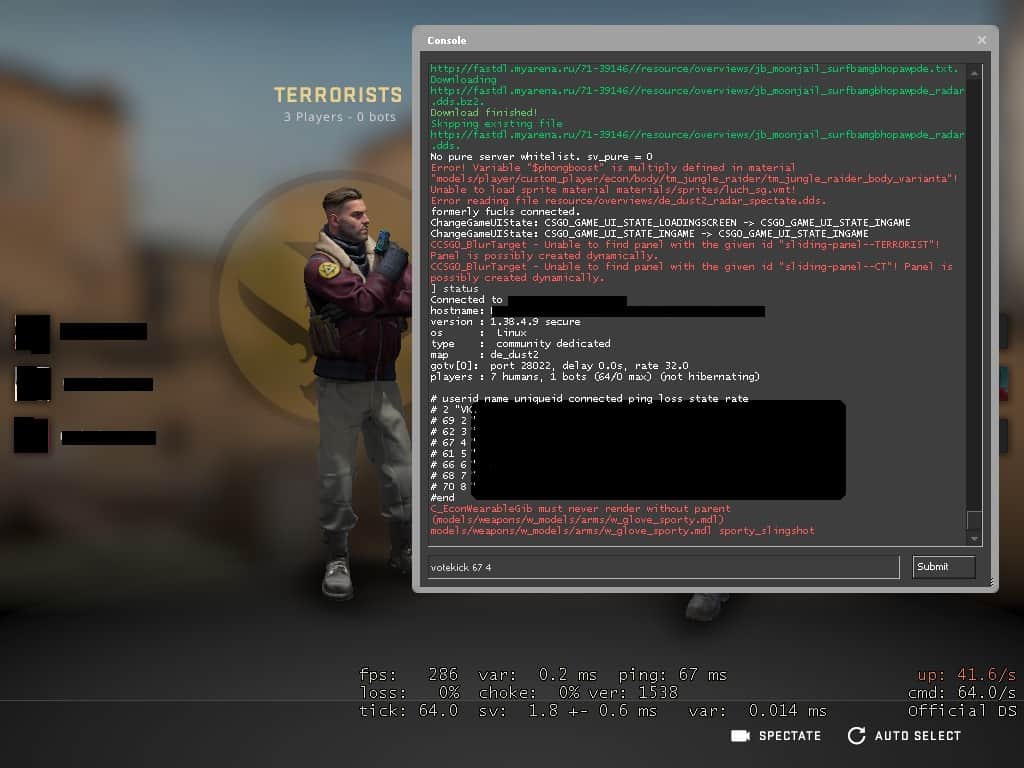 And you should now pop up in the vote, with players waging whether or not to kick you. Remember that they might overwhelmingly vote no and keep you as a hostage, so this won't work 100% of the time. It depends on your teammates' toxicity, saltiness, and other qualities.
Apart from issuing a 30-minute ban to you, VALVe will re-adjust your MMR rating. This means that getting kicked from a match may reduce your rank and the caliber of players you meet. Thus, it can have a net negative effect, and you may have just finished the game. At any rate, you can do what you want, and we're here to be your guides.
Related articles:
Sometimes, there is no hope for a match. Teammates get salty, you get frustrated, and the enemies profit by slamming you down. Ending your suffering becomes necessary, and kicking yourself is one way of quitting prematurely. Due to all the penalties applied to your account, you may have just left the match the traditional way or seen the game through. In any case, you can now kick yourself. In CS:GO, of course.