The Grand Theft Auto franchise is a conglomerate of excellent qualities, and it is famous for its fantastic gameplay, great design, and amazing and memorable storylines and characters. The music is diverse yet amazing.
There is a wide range of cars, bikes, and other cool vehicles, not to mention the vast array of guns you can choose from, and GTA Online, where you can play with friends. All that isn't even scratching the surface of the iceberg of why the GTA franchise has been so popular for so many years now among fans and even casual players.
Rockstar has packed the franchise full of detail and Easter eggs for players to discover.
List of the GTA Best Easter Eggs
Each Grand Theft Auto series has mysteries and Easter eggs worth finding. Here, we encircled the whole franchise and made a list of the best Easter eggs in Grand Theft Auto, so let's dive in. Below is the list of the best Easter eggs in the Grand Theft Auto franchise.
Thelma and Louise (GTA V)
Thelma and Louise is a movie that was released back in 1991. The movie's story follows two main characters, friends who find themselves on the run from the law. This movie was, for many people, the first they saw Brad Pitt on the big screen, and it became trendy over the years.
What you need to do to discover this GTA secret is to find a helicopter and fly near Raton at the time between 7 and 8 PM, and what you'll see is one of the most iconic scenes from that movie reenacted in the GTA game.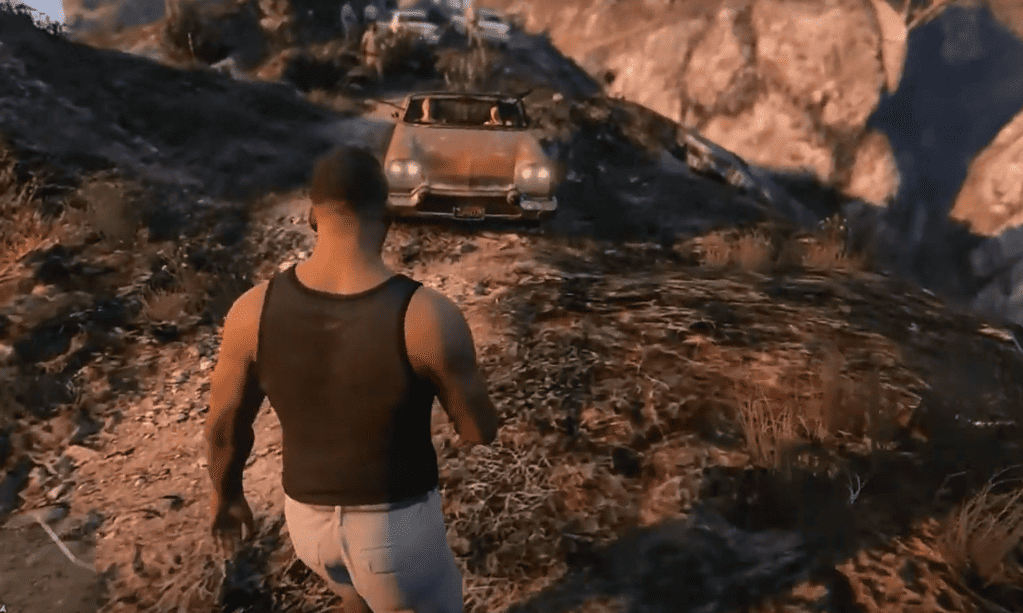 The players that fly in the right area will see a police standoff and also a car with two women inside, who drive the car off the edge of the cliff. This is the exact scene you can see in the movie, so it is worth discovering when it comes to the Grand Theft Auto V Easter eggs.
The Village People (VC)
During the Vice City game story, the players frequently visit the Malibu Club. There is even an option for you to buy it as an asset and even to use the club to plan an elaborate bank robbery. Many players do all of that and still miss something right in front of their eyes, which is the key factor of this Easter egg - performers on stage in the club.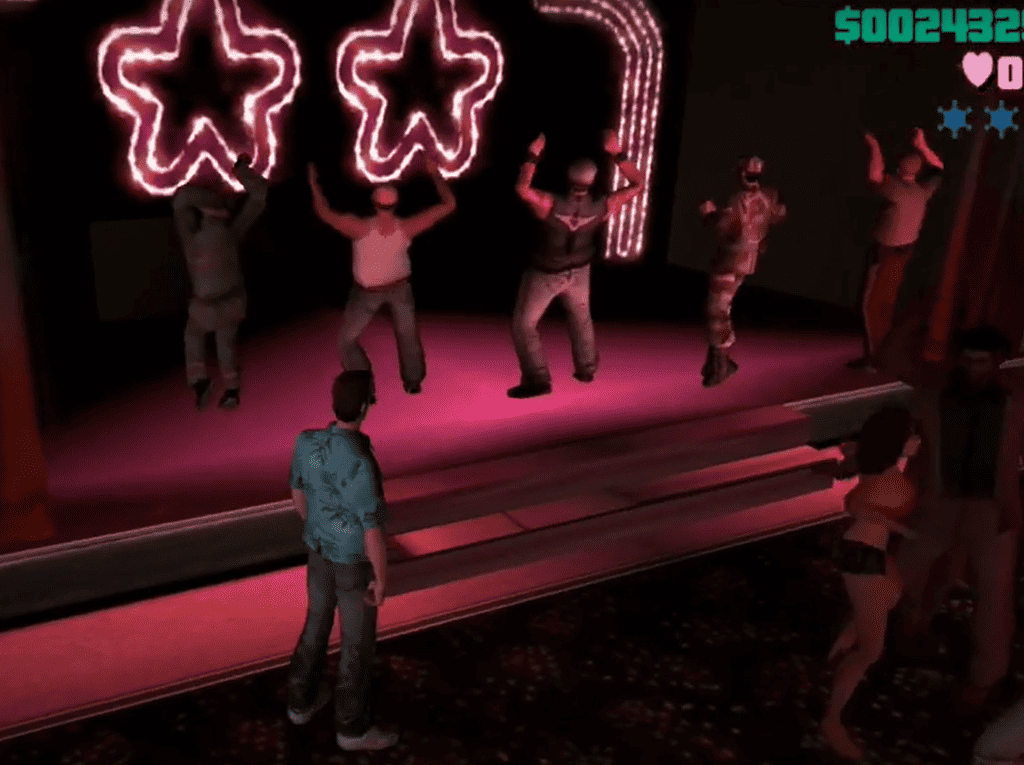 When you spot them, you can see that the dancers are dressed up in various service jobs like construction workers, police officers, etc. It can't be more obvious that this is a nod to the Village People, which was a popular group back in the 1970s and 1980s.
It is strange, though, that the group does not have a single song on the soundtrack. Even though the performers in the Malibu Club look a lot like the Village People, they are still distinct from the group.
No Easter Eggs (San Andreas)
Rockstar is known to make snarky surprises in these games. There is one Easter egg in Grand Theft Auto San Andreas that many fans of the franchise found very interesting, even though it doesn't provide a lot.
If you manage to get on the top of the Gant Bridge, you will spot "There are no Easter Eggs up here. Go away." You can only get to the top of this bridge by carefully parachuting onto it or perhaps using a jetpack.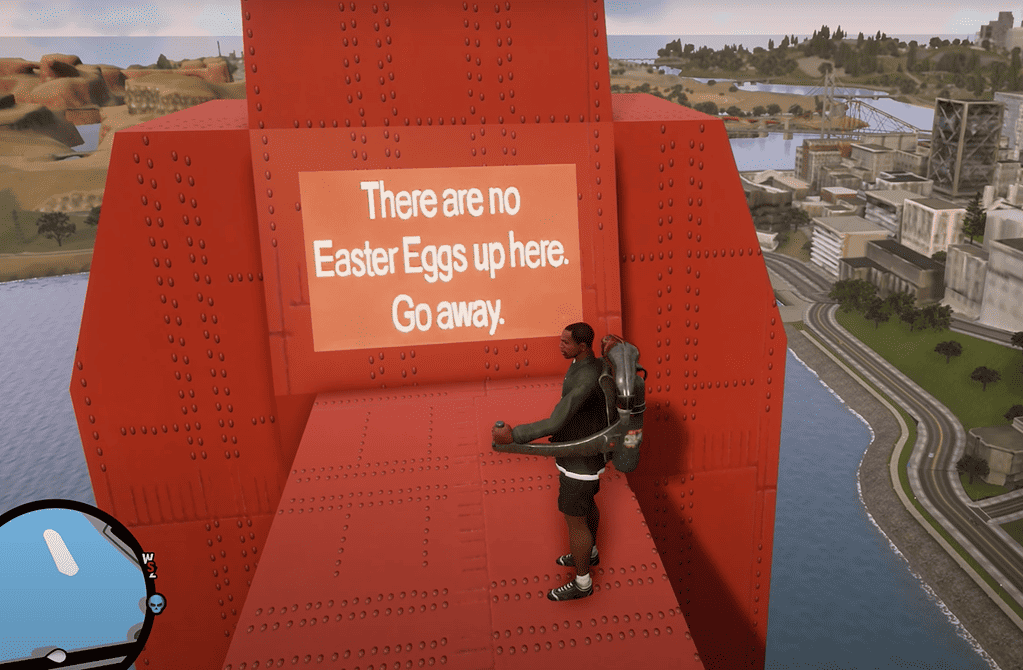 That is not something you often see in other games, but this franchise is full of surprises. Even though not every Easter egg has a powerful reference or perhaps a reward, there are some left, especially for the most ambitious players who want to inspect every single place on the map to discover more secrets.
Ryan Gosling's "Drive" Jacket Easter Egg (GTA V)
This GTA Easter egg is one more game reference to the movie, which is surely a cool discovery for many players while playing GTA V. It is about a movie called Drive, which stars Ryan Gosling as a getaway driver.
This movie was released in 2011. and a lot of people who love action and crime movies find this one of their favorite movies. It is not strange to find an Easter egg like this in a Grand Theft Auto game, considering that the movie is extremely similar to what many players get up to in GTA V.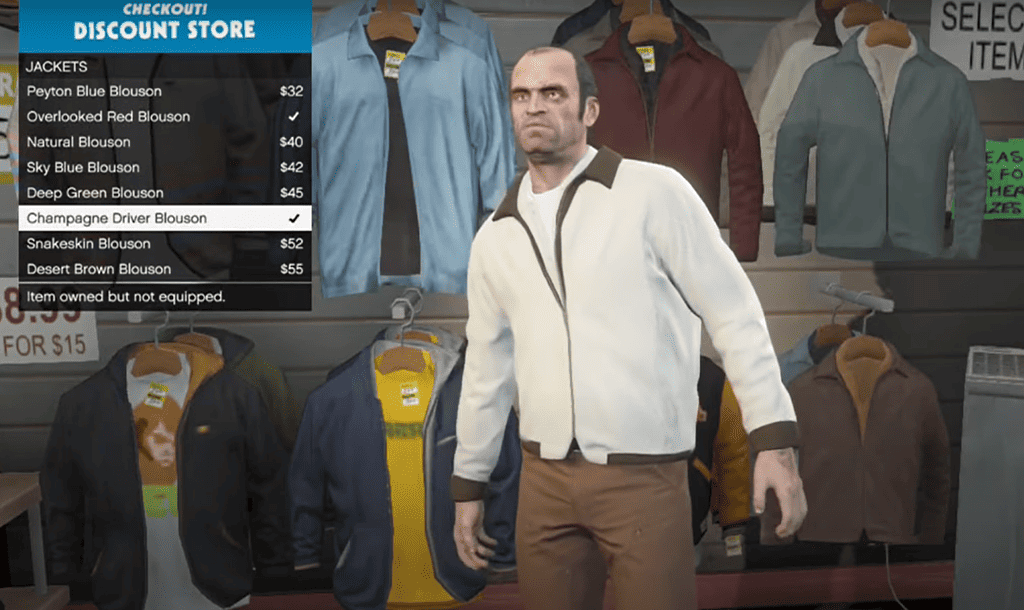 What you need to do to find this GTA Easter egg is to go to the thrift store in Blaine County and start searching through their clothes; there, you will find a jacket called the "Champagne Driver Blouson."
The thing that is so special about this jacket with black accents and a gold crab on its back is the fact that it is a homage to the movie Rockstar, as it is nearly identical to the one Gosling wore in it.
Literal Easter Egg (VC)
For this GTA VC Easter egg, you need to go to the northwest part of the map, where the Vice City news building is located.
Upon arriving at that destination, you will spot a window that you can jump through. When you do that, inside, you will find the closest thing to an Easter egg that you can discover in a video game.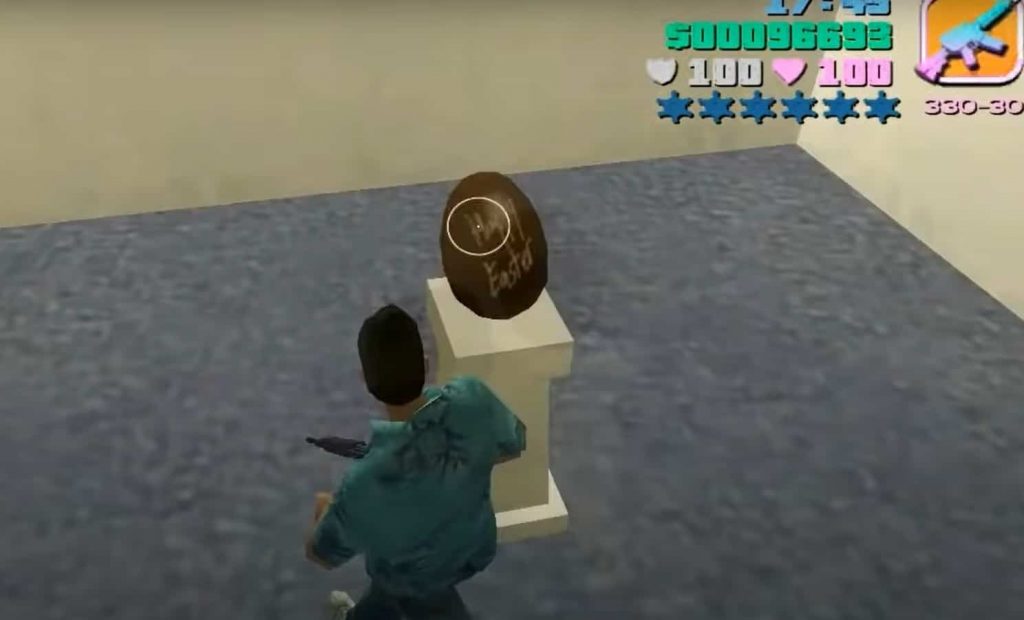 There, you will see a chocolate egg with the words "Happy Easter" written on top of it. Some fans can't decide whether this is the most creative or perhaps the laziest easter egg in the GTA franchise.
Digital Banner in Staunton Island (GTA III)
There is a digital banner on Staunton Island that has some hidden messages. You can easily pass by it, not paying attention, as it looks like an extra detail to make the game feel more realistic.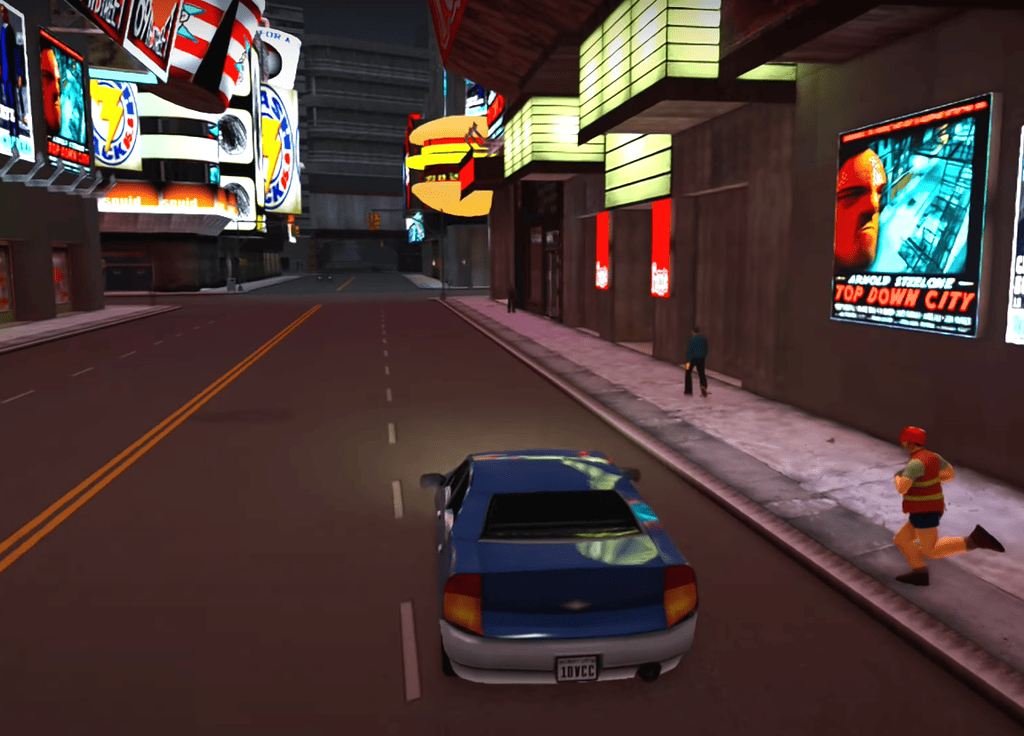 But if you keep your eyes on it, you can see something written on it. It announces the game's release and directs you to rockstargames.com. The Rockstar logo appears in many other places.
Heart of Liberty (GTA IV)
In GTA IV, there is something that every fan should go and explore. It is a massive beating heart, allegedly the "Heart of Liberty City," and you can find it within the Statue of Happiness. You can get to it only through an entry marked by a "No Hidden Content This Way" sign at the higher level of the statue's pedestal. You can only get there by helicopter.
When you get there, climb a staircase to the statue's stomach, and there it is.
Shoot the Moon (VC, San Andreas, GTA III)
This is one of the most well-known Easter eggs in the GTA franchise, as it is present in both GTA Vice City and Grand Theft Auto San Andreas. This is a simple, yet amusing trick, where you need to have a sniper rifle and be anywhere in Los Santos.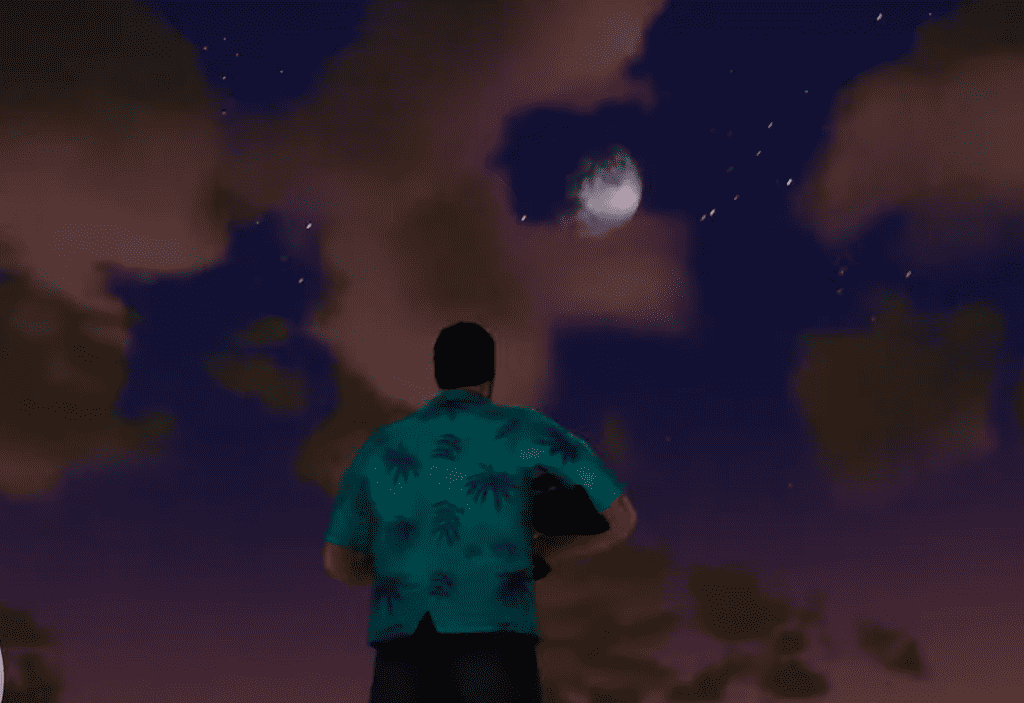 When the Moon is visible, aim a gun at it and shoot! If you are playing GTA San Andreas, you can buy this gun at the Ammo-Nation or perhaps find one in a handful of locations around the map. The Moon should grow in size when you fire at it, and you can keep shooting so that the size continues continuously.
The Hatch From Lost, GTA V
The TV show Lost surely has a lot of secrets and Easter eggs on its own, which made fans all over the world re-watch it again so that they could discover those mysteries. Even though the TV show ended 3 years before the GTA V game was released, Rockstar Games didn't hesitate to reference the show in this game.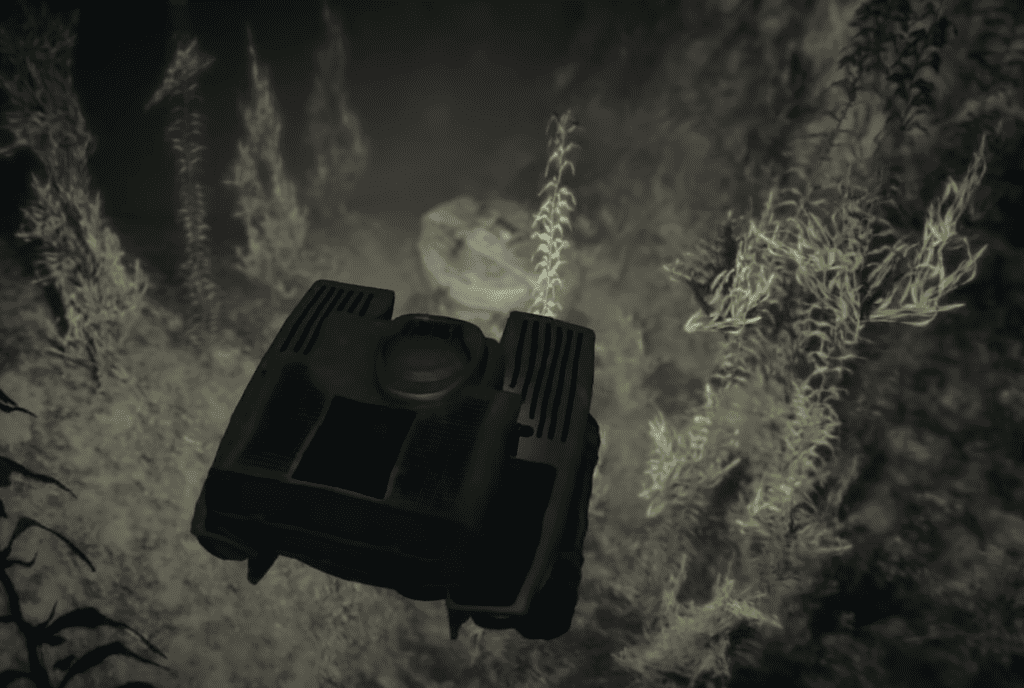 If you want to discover this cool GTA Easter egg in Los Santos, you should go down into the ocean off the coast of Sandy Shores, and there you will stumble upon this Lost Easter egg in the depths of the water.
It is located pretty deep in the ocean, so be persistent for this one. You will need a mini-sub to discover this Easter egg. Note: You should keep in mind that you can't stay for too long looking at the hatch because you won't be able to make it back to the Sandy Shores.
Related articles:
Bone County's Body Bags (San Andreas)
For this GTA San Andreas Easter egg, you need to travel north near Area 69, where you will find a small enclave. There, you can find a pick-up truck accompanied by a shovel. Inside that hole, you will spot a pit containing six body bags in it.
It is fairly easy to assume that it is a dumping ground for the mob, considering how near it is to Las Venturas.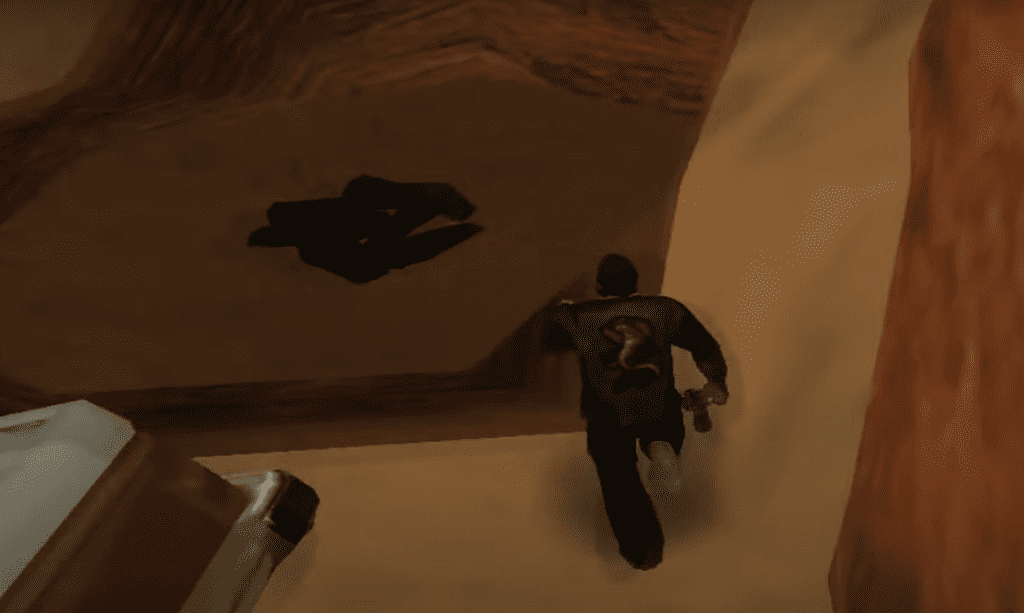 There is a rumor that Mary-Beth Maybell, the host of K-Rose, is the most likely suspect in these murders. She resides in Bone County, even though her general location is a mystery. During the game, you can find out that all of her six husbands are deceased, and also during the broadcasts, she often makes dark remarks regarding them.
Chainsaw Blood Room (VC)
Many players and GTA fans find this Easter egg to be the best from the GTA Vice City game, and many can agree that it is one of the best Easter eggs in the whole GTA franchise. What you are looking for here is an apartment 3C located on the south end of the first island.
There, you will find a room that looks completely normal at first. While exploring the room, you will find that it has a chainsaw and a pool of blood in its bathroom.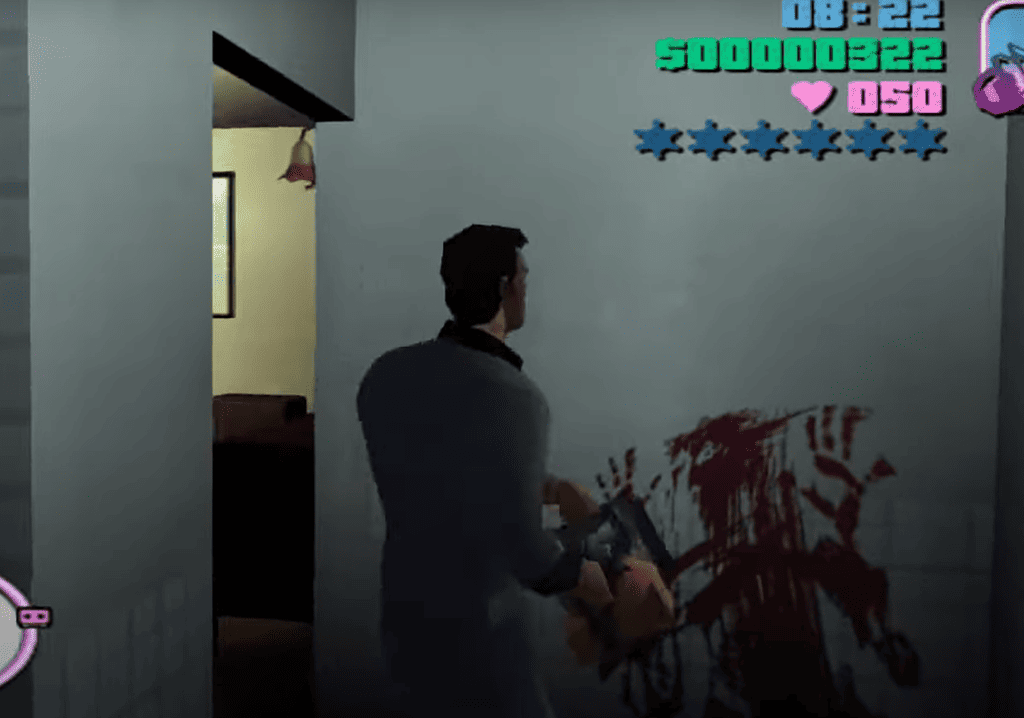 This is an obvious reference to a famous scene from Scarface, which was one of the most iconic films of the 1980s. It is safe to say that this movie, which stars Al Pacino, has had an obvious influence on GTA VC, so this is the reason many fans find this reference particularly interesting.
Ricardo Diaz's mansion on Starfish that Tommy takes over looks extremely similar to Tony Montana's estate in the movie. These Scarface pop culture references also go back in the past to GTA 3. It is worth noting that the Flashback FM radio station also uses songs from the film's soundtrack.
A Frozen Alien, GTA V
It is a well-known fact that Rockstar is obsessed with UFOs and aliens, and they love to leave Easter eggs connected to that theme throughout all the GTA games.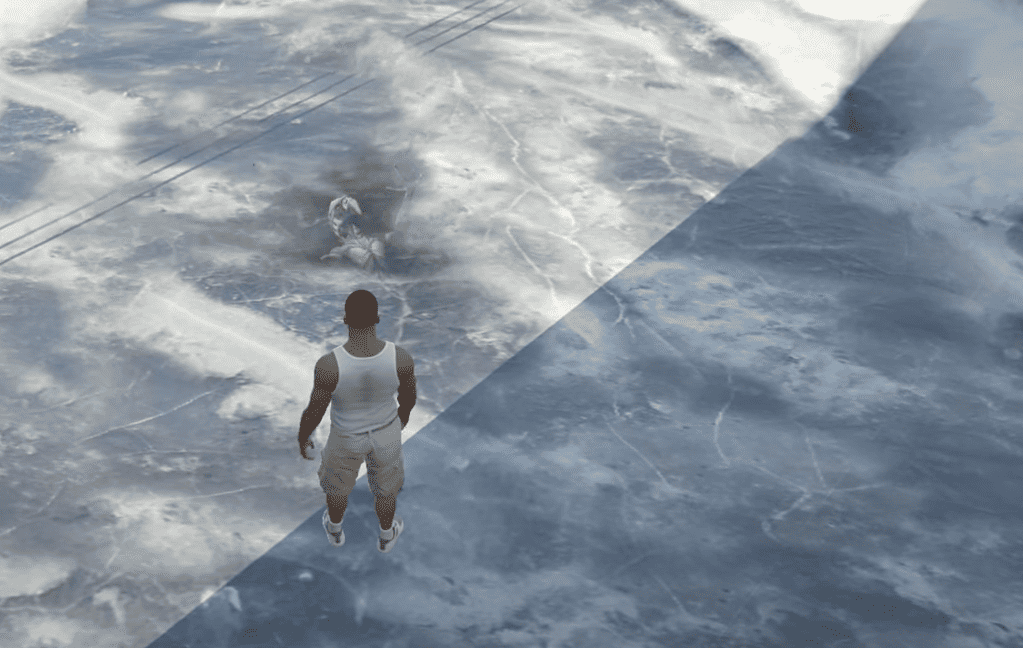 GTA V, in particular, is full of Easter eggs that are related to aliens and UFOs, and it is something that even the most casual fans know by now. But, how many of the GTA fans know that there is an actual alien frozen under the ice, waiting for you to discover it? You haven't seen this in previous games in Los Santos.
If you want to discover this truly remarkable and unusual sightseeing, you should know that the only chance to do that is during the first mission. The fact that many players drive right past it without ever spotting it is as creepy as it can get.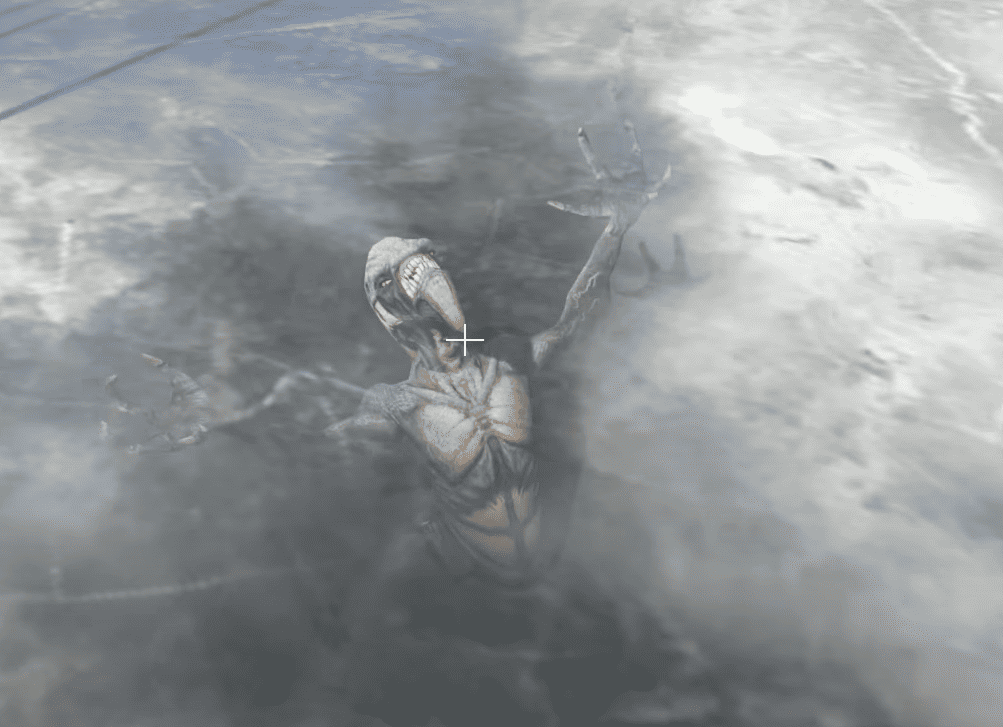 After you get the getaway car in North Yankton, you will drive by a river. At one point, you should get out of the car and go look under the ice of the frozen river, and there it will be, waiting for you to see it.
When it comes to Rockstar, they never fail to provide fans with a lot of interesting and fun-to-discover Easter eggs and references. The developers have a keen eye for details, and because of their strong attention to tiny things, players are still discovering new mysteries and references in other games from the franchise.
Now that you have finished reading this list of the best GTA Easter eggs, it is time to start discovering all the secrets of the Grand Theft Auto series.