Ever since the first GTA game got released in 1997, this franchise became quite popular among gamers, with its open world, storylines, and missions. While some of them were quite straightforward, others have been testing the skills and patience of every single player.
In this article, we have compiled a list of the ten toughest missions ever featured in GTA games, which require not only skills but also luck to complete on the first try. So without any longer delay, let's get going.
Supply Lines (GTA: San Andreas)
The reason why this mission is considered one of the most difficult ones is that it requires you to drive through the city while avoiding gang members and other obstacles that will try to prevent you from completing it.
In order to do so, you'll need to do your best to protect the truck which has a damage bar, and finally, delivers the cargo. But that's not all, because there is also a time limit! Because of all of the above, this mission will require you a few tries to complete successfully.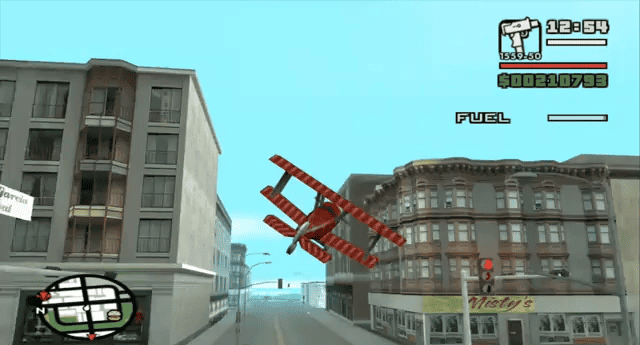 Bury The Hatchet (GTA V)
In this mission, Trevor discovers that Brad, his old criminal pal, is dead and buried in the North Yankton cemetery. Upon realizing that, he gets attacked by hordes of Wei Cheng's people who keep coming, no matter how many you manage to kill.
What's worse is that you'll need to fight them off using only a pistol, aiming to make your way to Michael's car and escape. You'll need to run for cover all the time and have enemies pushing you from all sides, and because of that, to many people, this is the most difficult GTA V mission ever.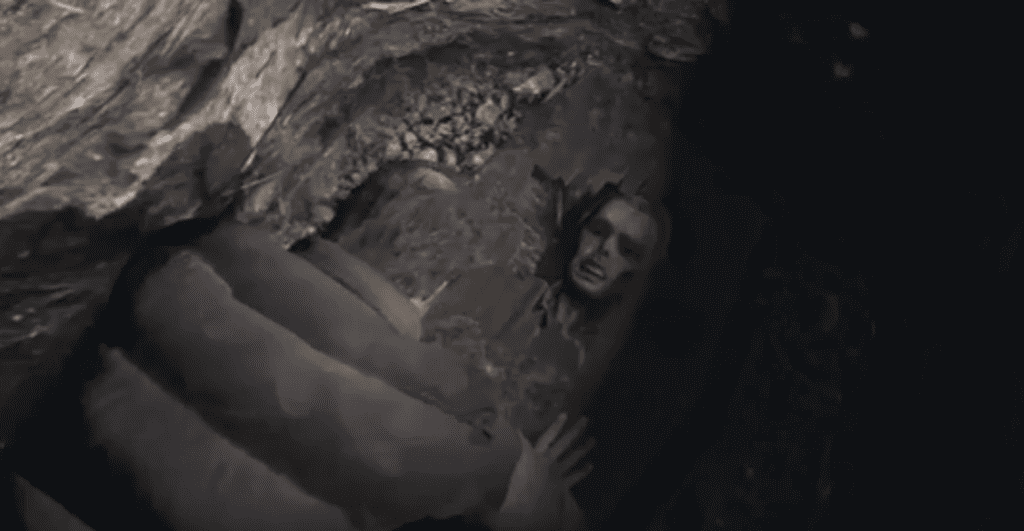 The Driver (GTA: Vice City)
The mission "The Driver" in GTA: Vice City tasks Tommy with beating Hilary in a race through Vice City Beach while driving a Sentinel, a slower and less maneuverable vehicle than the Sabre Turbo.
The race is timed and the police will be after Tommy for illegal racing, adding to the difficulty of the mission. Many players have found this mission to be extremely challenging due to the handicap of the Sentinel and the time limit, leading to numerous rage quits.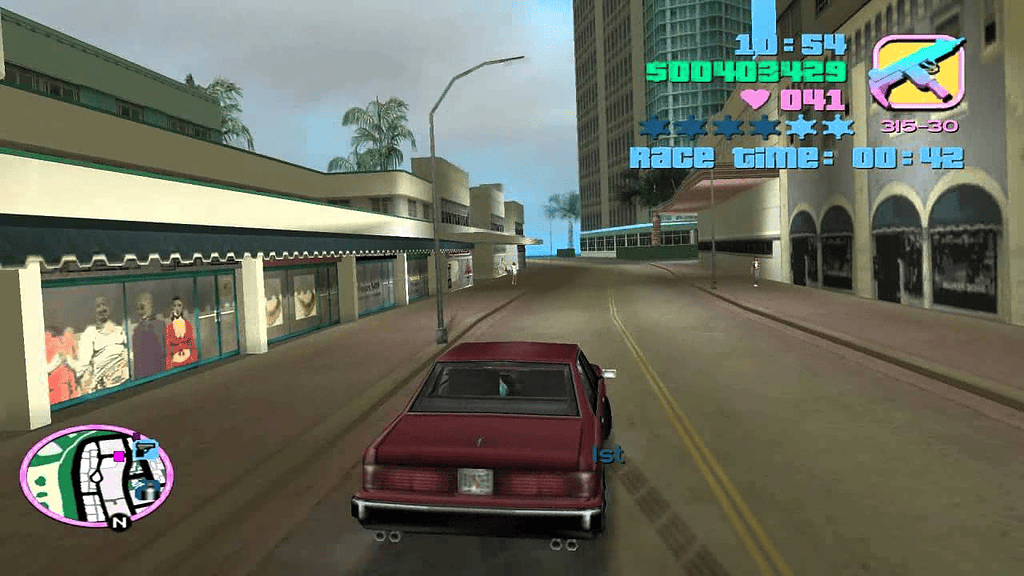 Keep Your Friends Close (GTA: Vice City)
"Keep Your Friends Close" is a challenging mission that many players have struggled to complete on their first attempt. One of the main reasons for this is the intense shootout at the end of the mission, which involves bullets flying in every direction and chaotic action reminiscent of the famous scene from "Scarface." A player must defend himself against attacks from the Mafia, who greatly outnumber him. This is only one part of the mission, and from start to finish, it is an action-packed experience that will keep players engaged. Let's say this mission will be quite difficult to complete without giving away too many details and spoilers.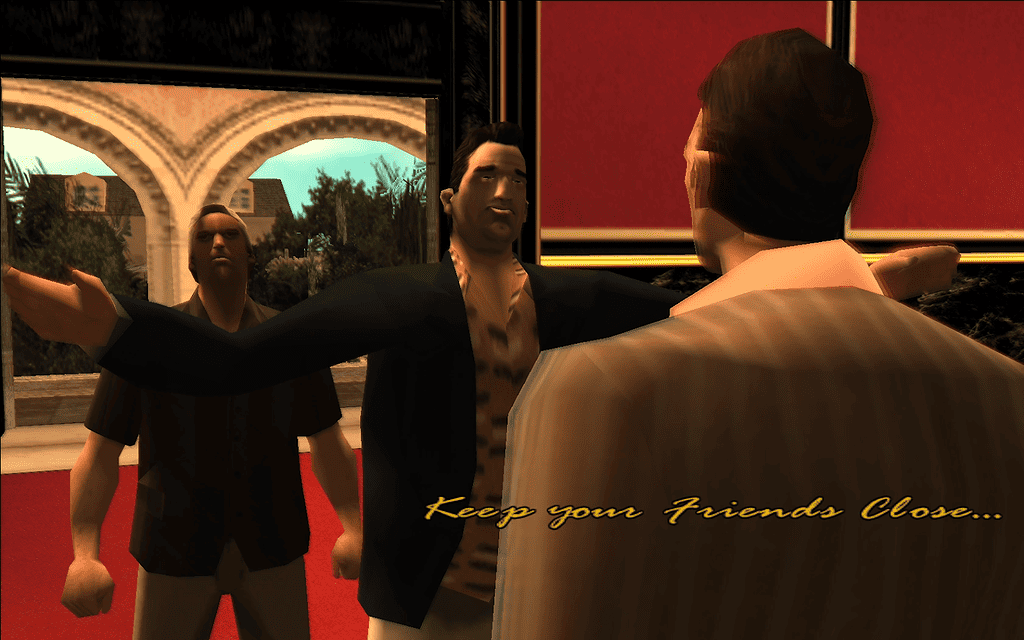 Espresso 2 Go (GTA III)
If you've ever played this game before, whether it's an old version or the remastered one, you know how finding the stuff can be quite challenging. This is because back then, there were no detailed maps like nowadays, so you had to spend lots of time tracking stuff. And that's why this mission is so difficult.
It's no wonder why Asuka Kasen is the person who will give you this mission, as she's renowned for giving the most difficult missions in the game. Basically, you will need to destroy various coffee stands which are spread throughout Liberty City, because the Colombian cartel has been using them as fronts to sell drugs. Naturally, these nine coffee stands won't exactly stand out, and there's also a time limit. Yeah, good luck with that.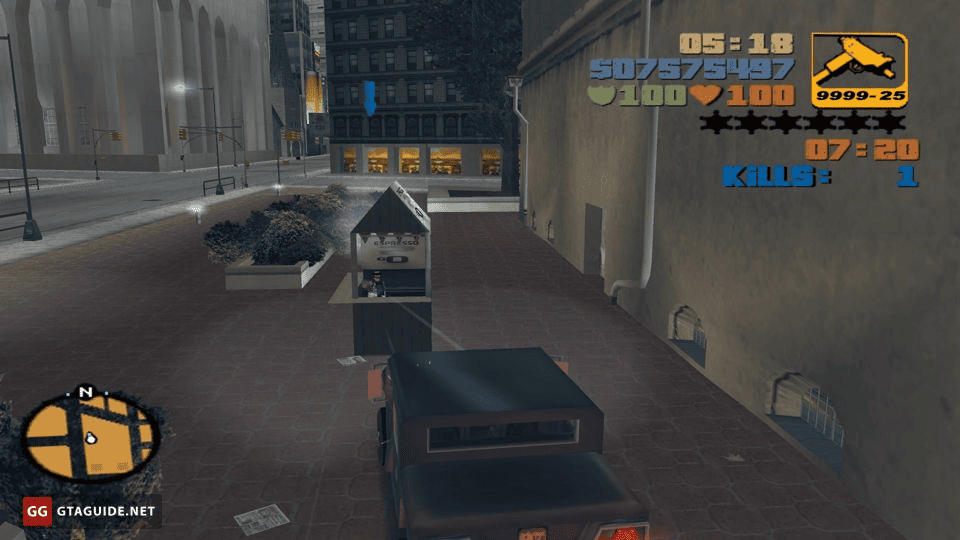 Three Leaf Clover (GTA IV)
The first part of "Three Leaf Clover" isn't too hard, but the mission becomes more challenging once you rob the bank and begin your escape with the stolen cash. You'll need to fight through various law enforcement agencies—including the LCPD, FIB, and NOOSE—in order to escape with the cash.
Once the player has evaded the authorities, he must then drive a Huntley Sport vehicle to lose his wanted level and reach the McReary residence. The player has no time limit for completing this part of the mission, but he still needs to drive carefully so as not to get caught again by law enforcement.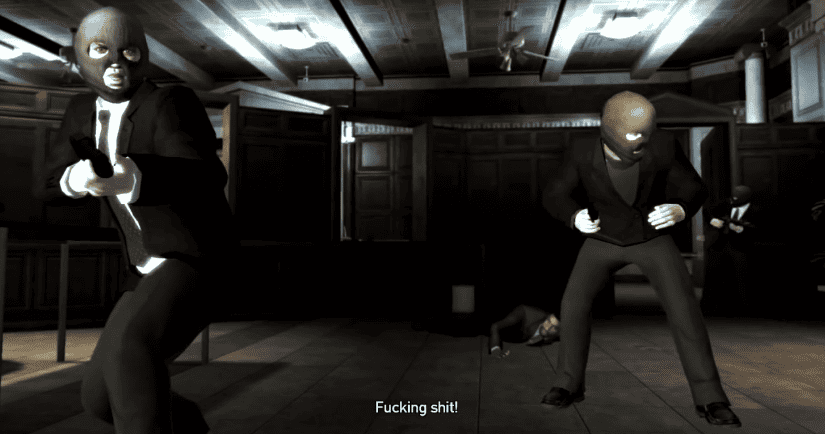 Related articles:
Bomb Da Base Act II (GTA III)
Bomb Da Base: Act II is a particularly challenging mission in the game "Grand Theft Auto III" because players must protect a character named 8-Ball as he plants explosives on a cargo ship in Portland Harbor.
8-Ball can be killed quickly, so you have to protect him well. You'll have to navigate carefully through the area and remember where the Colombian Cartel members are located in order to protect 8-Ball effectively.
The player will be faced with a variety of difficult situations throughout the course of this mission, making it one of the most challenging missions in GTA 3 and the GTA franchise.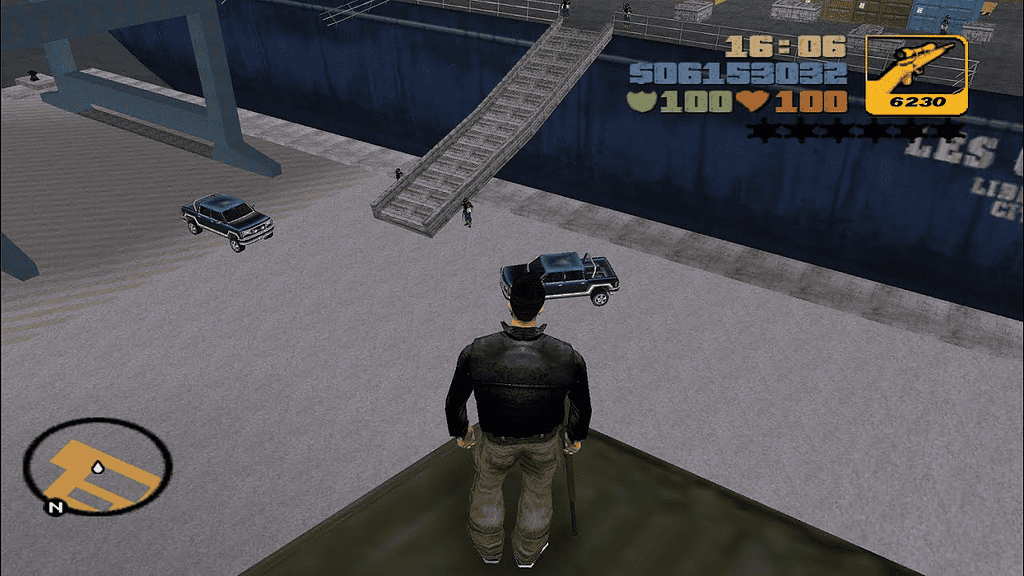 Wrong Side of the Tracks (GTA: San Andreas)
A mission that became famous not for the objectives but for the quote, "All we had to do, was follow the damn train, CJ!" became a part of popular culture and meme template. This iconic mission is known for chasing the train on a dirt bike with Big Smoke riding behind, trying to shoot down the Vagos gang members.
However, there's a catch; Big Smoke is so inaccurate, so not only you'll need to evade all the obstacles while driving at high speed, but you'll also need to ride close to the train so Big Smoke can kill someone. And all of this must be completed before the train reaches the Frederick Bridge, or the mission will fail.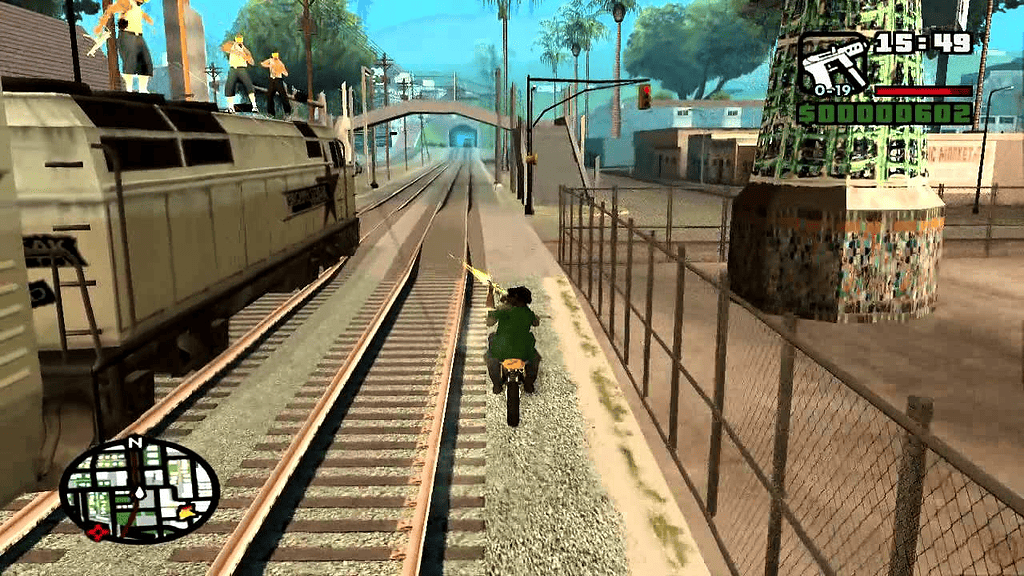 The Big Score (GTA V)
Save the best for the last certainly applies to GTA V, as this is one of the best missions ever featured in this game. However, it is also one of the most difficult ones too. The mission involves gathering information and resources, such as scouting the bank, recruiting a team, and acquiring the necessary equipment.
Essentially, there are two ways of completing this mission, and both of them will require every possible skill you can use in GTA V - from shooting to driving various vehicles. The game will throw everything at you simultaneously, and a 5-star wanted level will be the least of your concerns.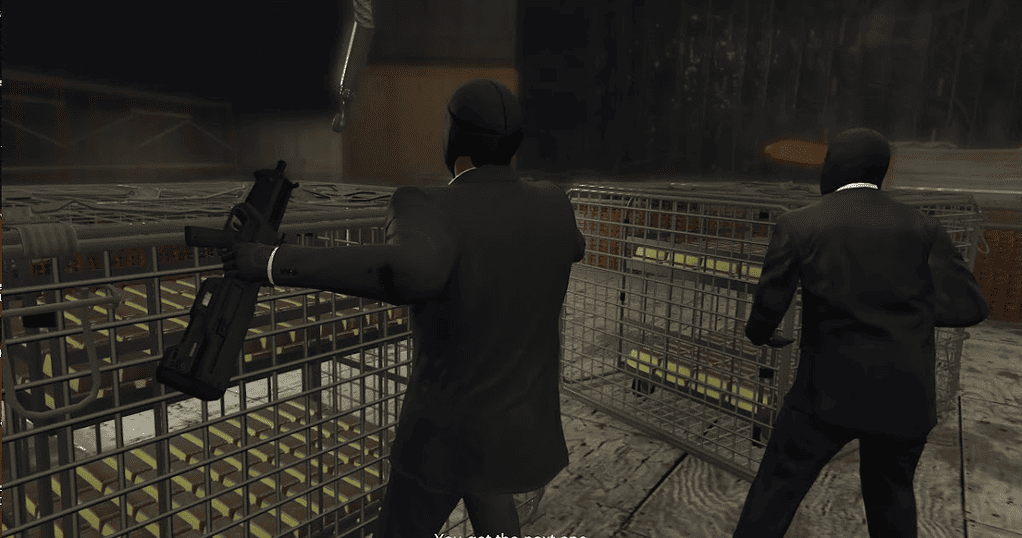 Demolition Man (GTA: Vice City)
The RC helicopter mission in Grand Theft Auto: Vice City is one of the most challenging missions in the game, as it requires players to use a remote-controlled helicopter to collect and plant four explosives at a construction site within a strict time limit of seven minutes.
The control system for the RC helicopter can be difficult to navigate, especially when flying inside buildings. Players who are having trouble should consult the game manual and experiment with different methods of navigating the mission until they get the hang of it. Those who are able to complete it can rightfully boast of their accomplishment, as it is a great achievement.