Stream sniping has become a popular trend over the last couple of years. It has sparked lots of discussions over whether it's moral to stream snipe. But some people are left wondering: how do stream snipers achieve their goals? That's what we'll tackle here and see how do stream snipers get into the same game as streamers!
What is Stream Sniping in Gaming?
If you didn't know, a stream sniper tries to get in the same multiplayer game match that another streamer is. This would give the stream sniper the advantage of knowing their streamer's in-game location, items, and much more. The stream sniper would usually make some toxic action to let the streamer know what they did. In Fortnite, for example, they'd use toxic emotes.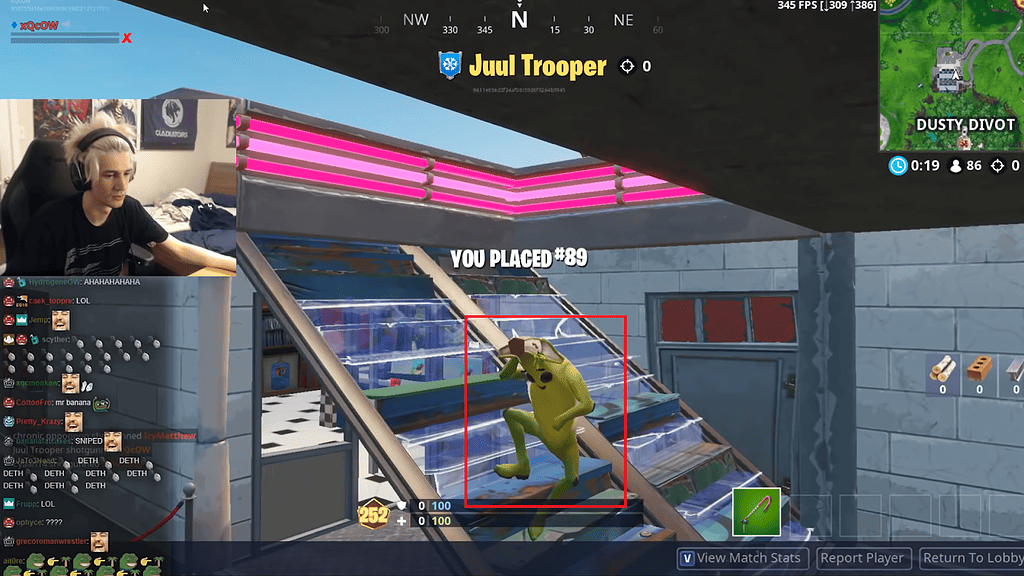 Stream sniping should never be done, as it's immoral to ruin other players' games. It's basically like cheating but with extra steps. However, lots of factors go into how stream sniping is done, which isn't easy since millions of players can be playing the same game and searching for a match at the same moment.
How do Stream Snipers Get in the Same Game?
There isn't a special catch in how stream snipers get in a streamer's game. They queue up for a match at the same time as the streamer and hope to enter their game. For this to work, stream snipers closely follow the actions of the content creator on their live stream.
But some games have multiple regional servers. So the stream sniper must also be in the same server as their target to enter their match. This can make stream sniping easier or much harder because of how many players queue up for a match simultaneously on the respective server.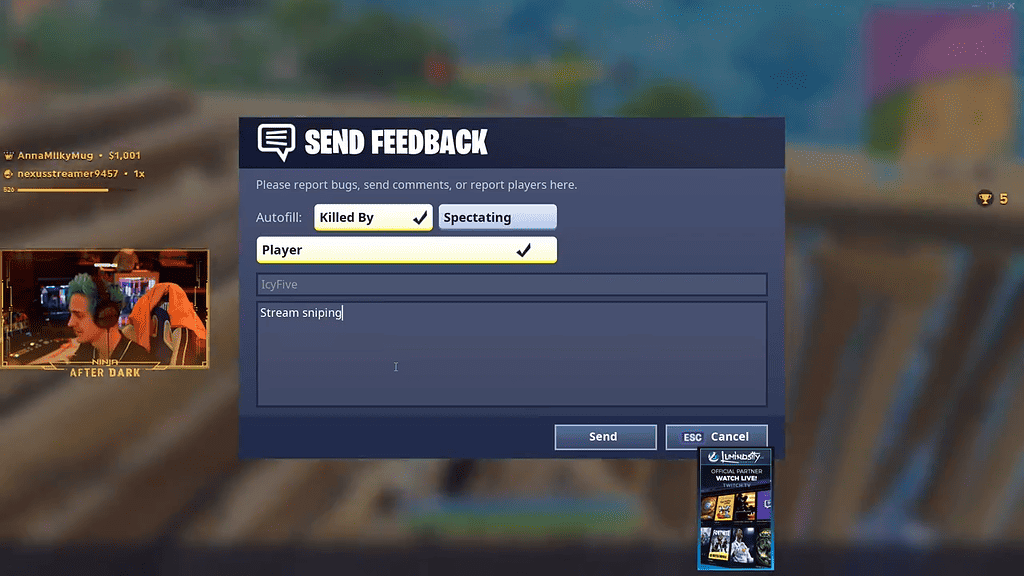 If you try this stream-sniping approach, you'll sometimes find yourself instantly entering the streamer's match. But in other situations, however many times you try to stream snipe, you won't be able to succeed. That's because some games and streaming platforms have implemented ways to intervene and stop stream sniping entirely.
Related articles:
How to Prevent Stream Sniping?
Stream sniping is most often prevented with what's called stream delay. This feature is implemented in streaming platforms and delays the stream to the viewers by a set amount of seconds.
With stream delay, the content creator isn't actually live streaming but showing what he did before the delay time. For example, if the stream delay is set to 30 seconds, you'll be viewing what the streamer did before that time rather than what he's currently doing.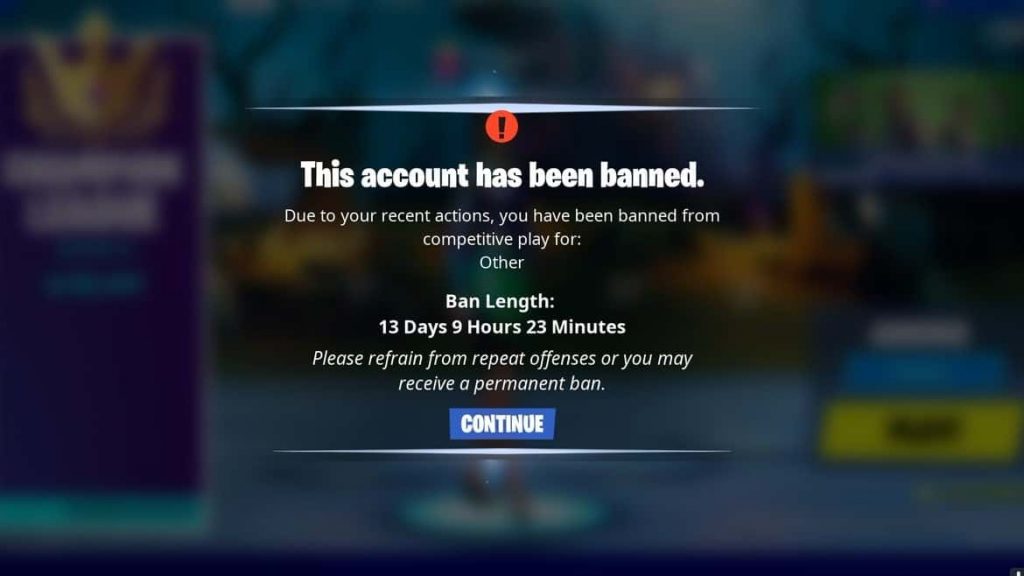 Other games and platforms even implement a special "streamer mode" to prevent stream sniping. This includes your usual stream delay alongside other features that try to avoid a content creator from stream snipers. Overlooking the platforms, some games like Fortnite and Apex Legends combat stream sniping by considering it a bannable offense.
So if they can be proven of their bad actions trying to sabotage games, their accounts will surely get banned. Some games don't punish stream snipers at all, so be aware of what you're playing!