Lirik may not be a superstar in the world of Twitch streamers, but he's still ranked in 81st place among the most followed Twitch streamers in the world, making him a celebrity by any internet standard. Although he doesn't have as many followers on social media as other Twitch streamers do, Lirik has built a brand for himself over the years.
Lirik has been able to earn a decent living from live streaming and has made quite a bit of money. In this article, you will learn about his net worth and how he earned all that money.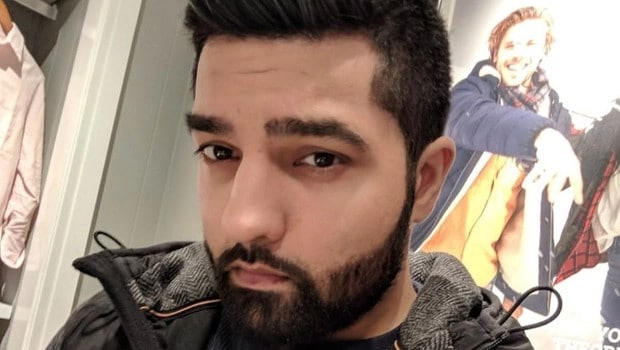 Quick Info And Official Links
| | |
| --- | --- |
| Real Name | Saqib Ali Zahid |
| Birthday | October 29, 1990 |
| Astrological sign | Scorpio |
| Height | 5'5" (165 CM) |
| Place of birth | Germany |
| Languages spoken | English and Arabic |
| Nationality | American and German |
| Current residence | Boston, MA |
| Number Of YouTube Subscribers | 276 thousand subscribers |
| Number Of YouTube Videos | 864 |
| Number Of YouTube Views | 37,484,551 views |
| Start Of The YouTube Career | 2007 |
| Website | www.lirik.com |
| YouTube | www.youtube.com/c/lirik |
| Twitch (2.9 million followers) | www.twitch.tv/lirik |
| Instagram (90.4 thousand followers) | www.instagram.com/lirik |
| Twitter (653.2 thousand followers) | www.twitter.com/lirik |
| TikTok (27.2 thousand followers) | www.tiktok.com/@lirik |
About Lirik
Lirik's real name is Saqib Ali Zahid, and he is an American Twitch streamer who gained popularity by streaming various popular games on Justin.tv (which later re-branded and became Twitch). In 2011 he started streaming World of Warcraft occasionally before becoming regular and streaming DayZ in 2012.
After watching Towelliee's streams, Lirik decided to start streaming video games himself. At first, he didn't think streaming was going to be very profitable, but when he compared how much money he made from it compared to his previous job, he realized that streaming had a lot of money-making potential.
After graduating in 2015 with a Bachelor's degree in Computer Science, he decided to focus on streaming fully, and his gamble paid off.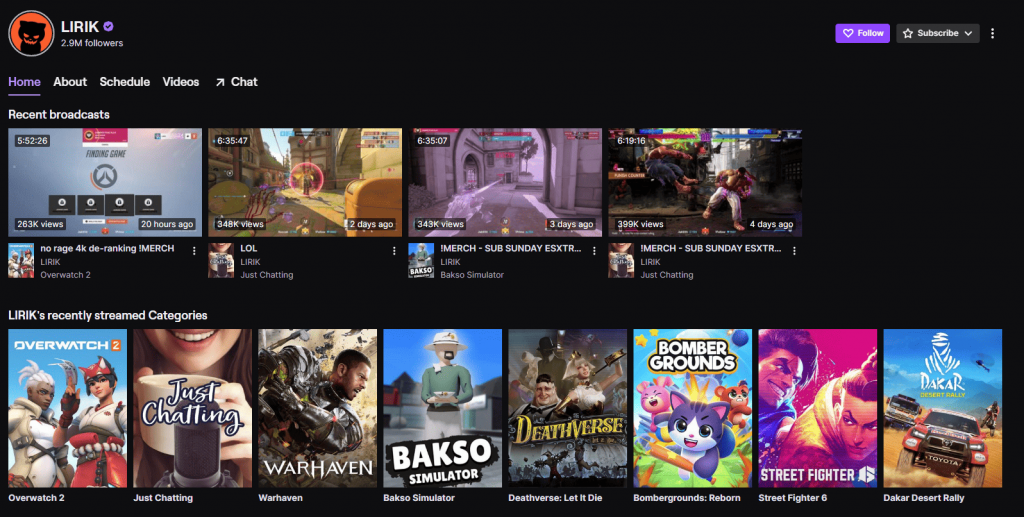 Unlike other streamers who eventually expanded to YouTube, Lirik has only used his YouTube channel for streaming highlights, compilations, clips, and such. Nevertheless, his YouTube channel still managed to get over 250 thousand subscribers for uploading content that was originally streamed on Twitch.
Net worth:
Lirik plays a variety of games on Twitch, sometimes even more than one at once. Some of the games Lirik has streamed include PUBG, Grand Theft Auto V, CS:GO, Fortnite, Apex Legends, Escape from Tarkov and Overwatch. Furthermore, Lirik has a regular streaming schedule that he strictly follows, streaming six days a week for at least a couple of hours. In 2018, he decided to take a quick break from Twitch as he felt burnt out, but he resumed streaming after only a week.
What Is The Net Worth Of Lirik?
Estimated at $2 million, current Lirik's net worth is made up of several sources. Though he doesn't quite make that much money from YouTube, he has paid subscribers on Twitch and receives donations through Twitch channel. On top of that, the biggest contributors to Lirik's net worth are other revenue sources—which we'll reveal soon—that make up a little over half of his income.
How Much Does Lirik Make Per Month?
Lirik earns somewhere around $20 thousand per month, exclusively from Twitch subscriptions and YouTube ad revenue. However, his exact monthly income is unknown.
What Are Lirik's Other Income Sources?
Twitch Contract
Ater some popular streamers left Twitch to join other streaming platforms in 2019, Twitch had to react by offering contracts to several well-known streamers, aiming to prevent them from doing the same. One of these streamers was Lirik, who signed an exclusive deal that earned him a fortune, but prevented him from streaming on any other platform - including YouTube.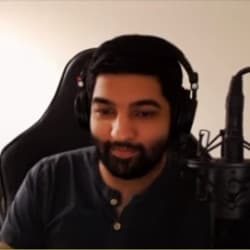 Merchandise
Lirik, like many other streamers, has his own online merchandise store where he sells various clothes and products. This is an opportunity for fans to support their favorite streamers by purchasing items from their stores, which enables them to earn a steady income.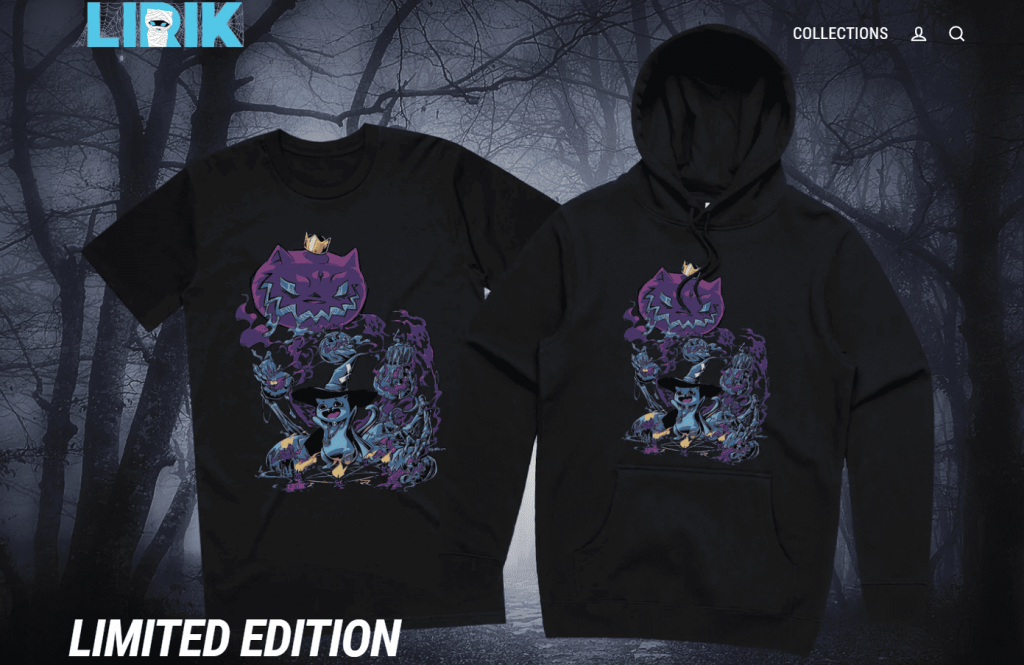 As you can see, the sky's the limit when it comes to making money online, and it all comes down to how you'll do it. If you wish to start earning money right now, the quickest way to do it is through Freecash. So register on our website and start completing tasks for valuable rewards or money right now!
Is Lirik Married?
Yes, Lirik has been married to a girl named Cassie for a few years. Although the details about his wife are unknown, his wife also streams on Twitch in the Art category. Furthermore, in August '22, Lirik announced on social media that he became a father by posting a picture of his son.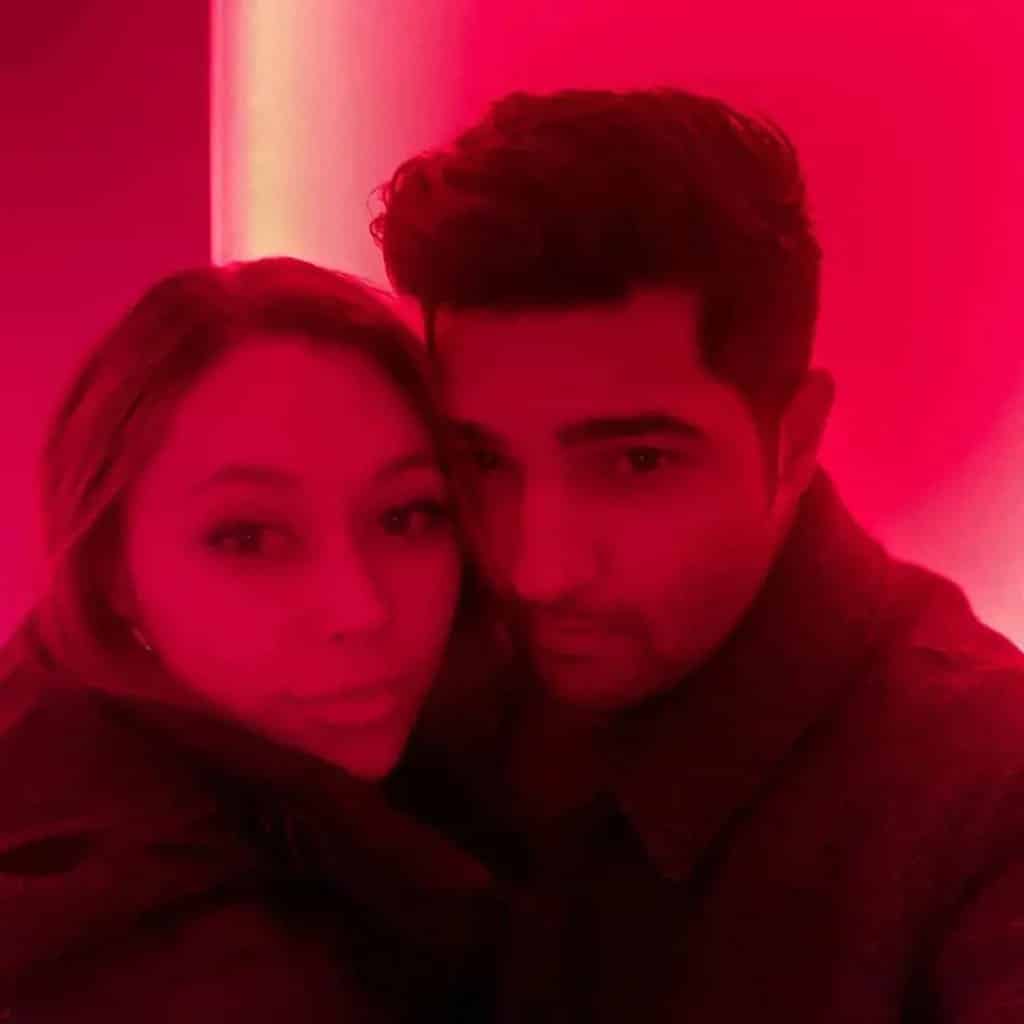 Why is Lirik So Popular?
Many people wonder how did Lirik get famous, and there are many factors that contributed to Lirik's popularity, but one of the most significant ones was being featured in Towelliee's streams. This allowed him to build a decent foundation of followers. Furthermore, Lirik got more exposure from various events, such as Showdown Tournament, as well as from other popular streamers who promoted him.
But most importantly - he was the number one Twitch streamer at the moment of DayZ release, which was quite a popular title at that time.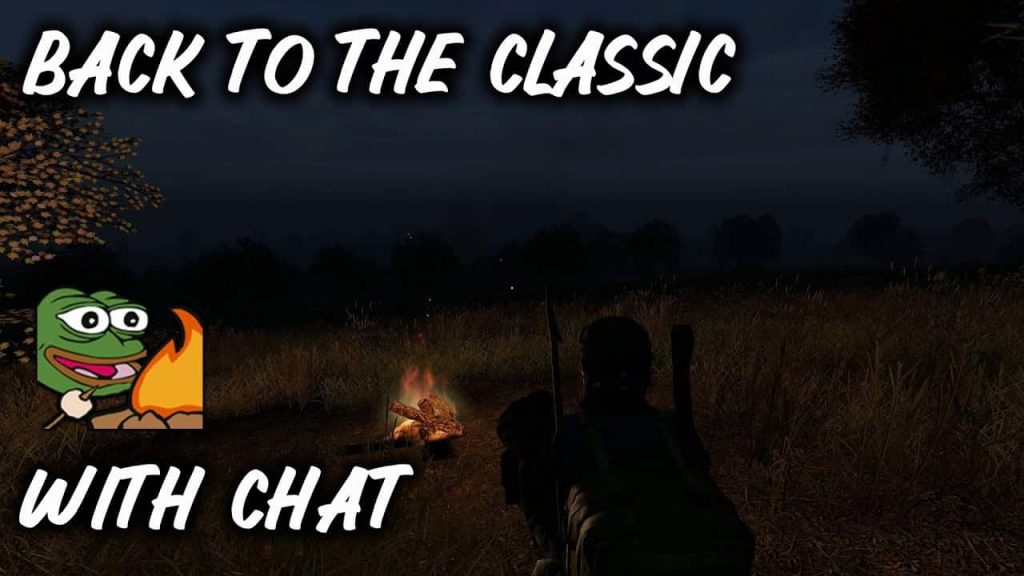 Stuff About Lirik Worth Mentioning
Lirik, unlike other streamers, never uses a webcam during his streams. He accidentally turned out his webcam during a stream session in 2013, resulting in "Lirik face reveal" videos across the internet.
Lirik is a huge cat lover and owns two Scottish fold cats.
His brother is also a streamer on Twitch and can be found under the username dasMEHDI.
He was nominated for "Twitch Streamer of the Year" in the ninth annual Shorty Awards.