Lux is such a beautiful character, and she looks even better in an assortment of skins. If you're a player who favors this particular champion, you might never want to see her in her default black-and-white appearance again, especially since there are 10 visually stunning alternatives. But unfortunately, these skins can be rather costly.
However, we put together this guide to help our readers save their hard-earned money and get Lux skins entirely free. Interested in finding out more details on how to accomplish this? Then keep reading—we've got you covered!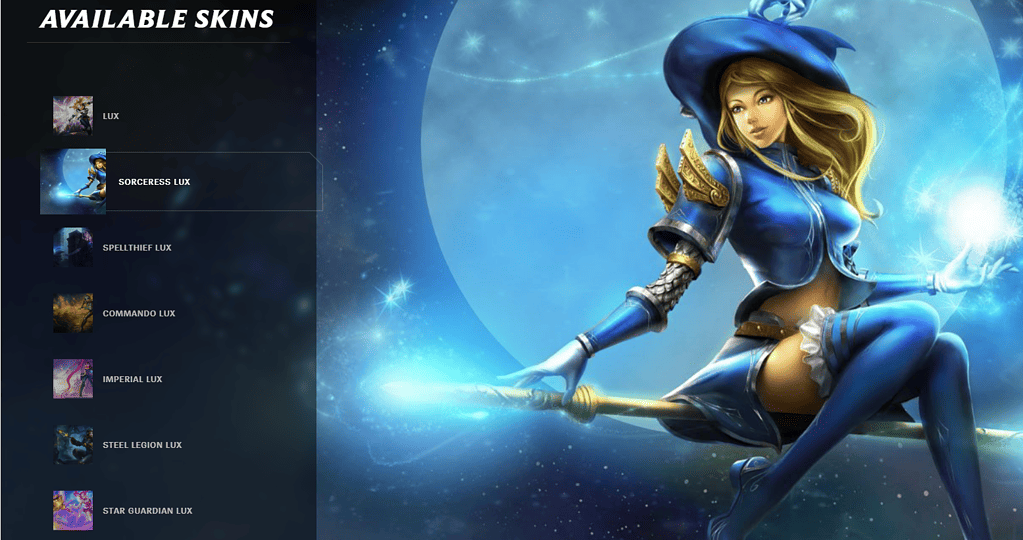 Using Freecash
Freecash has many advantages compared to other methods of getting free Lux skin. For instance, although it's not a passive way of getting free League Of Legends gift cards, it's a faster way to do so, and you'll need no prior game skills at all. All you have to do is complete online tasks of your choice and receive Freecash Coins as a reward. What's more, you can also use our official mobile app to complete tasks on the go, so you won't even need a PC!
Related articles:
If you're interested in learning how to use Freecash to get free League Of Legends gift cards and, ultimately, Lux skins, read on; the detailed step-by-step guide that follows will reveal all.
Sign Up On Freecash
To begin using our service, you can sign up for a new account from our website or from within the app. You can also register using your existing Google or Steam account.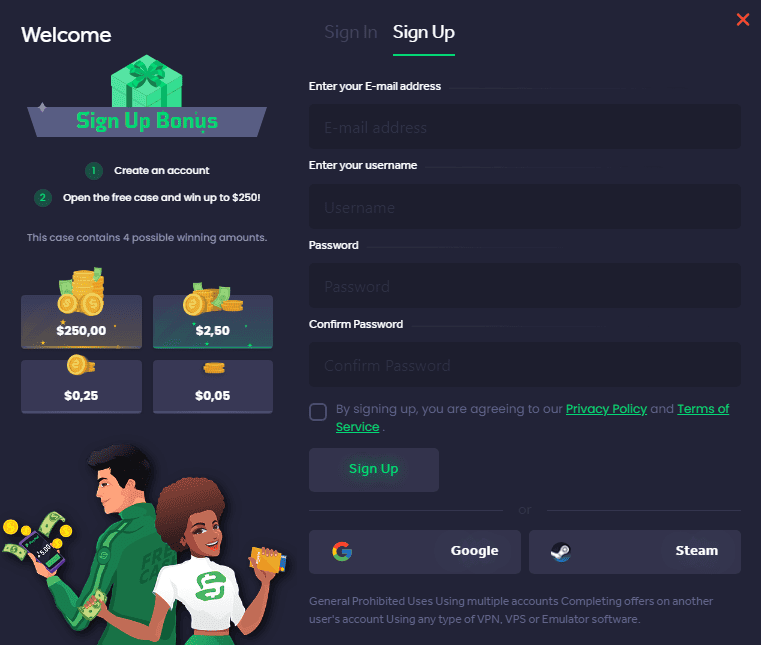 When you register with Freecash, be sure to open the case for the chance to win up to $250!
Collect Freecash Coins
Now that you've created a Freecash account, it's time to start collecting Freecash Coins. You can do so by completing online tasks on the Freecash website or app. If you're ready to get started, visit the "Earn" page.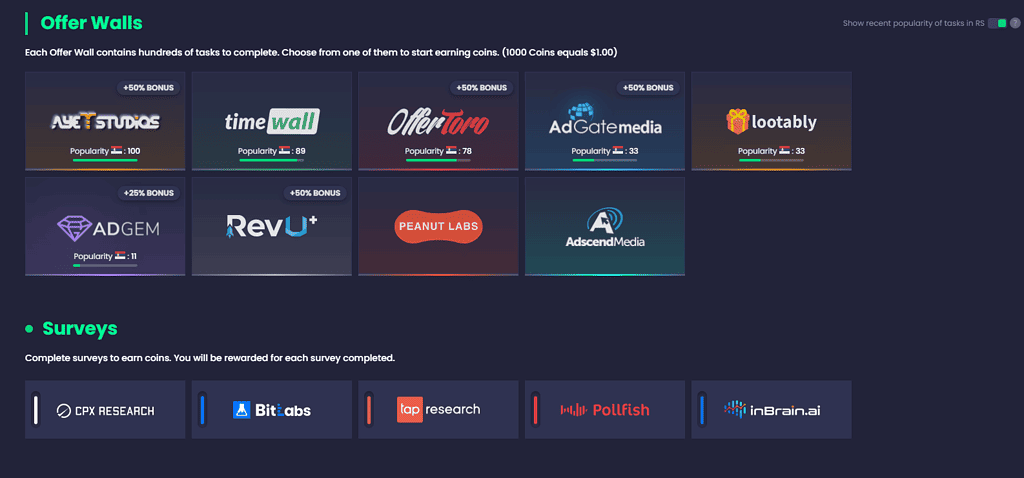 The tasks you need to complete are listed below the "Offer Walls" section, and you will be given a wide range of options. These include watching videos, filling out surveys, downloading specific apps or games to your mobile devices, and so on.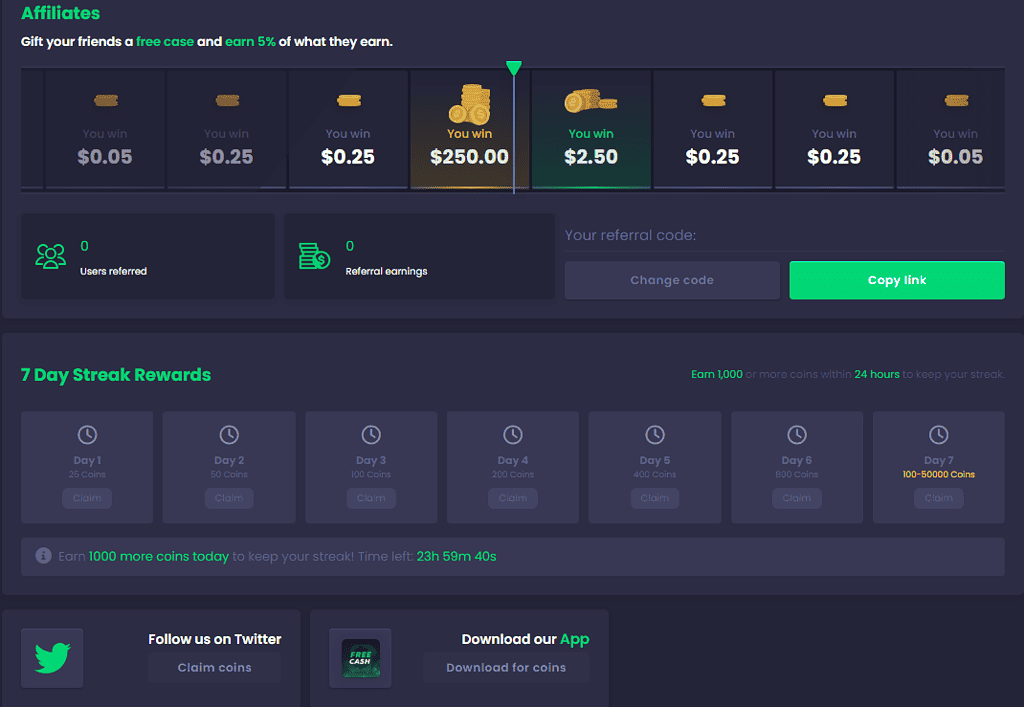 You can also earn extra Freecash Coins by referring friends, following us on Twitter, and logging in for seven consecutive days.
Trade-In Freecash Coins
Once you have enough Coins, head over to the "Cashout" page. You can find more than in-game skins there—you can also find cryptocurrencies, gift cards, and much more!

You'll see the League of Legends gift card option in our games section. Select it, and you'll be taken to a page that describes the offer.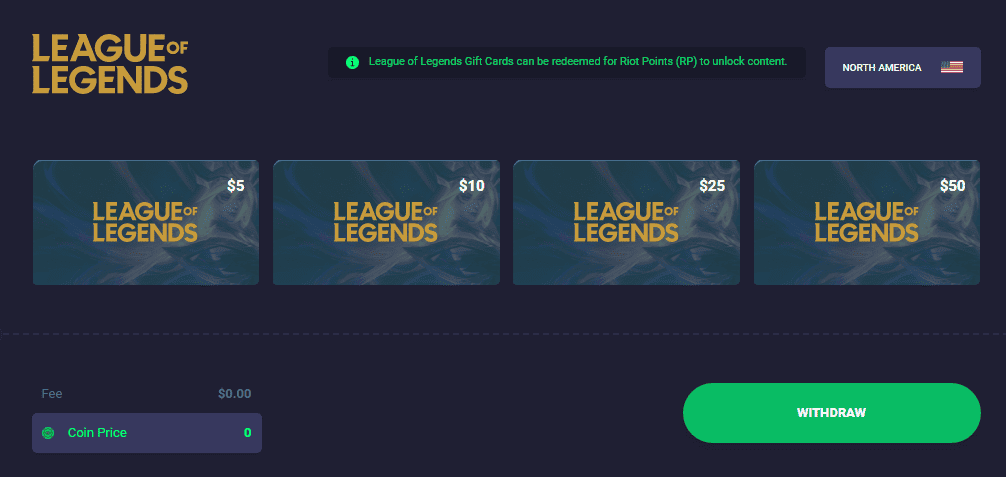 When you're ready to make a withdrawal, choose the region in which you play League Of Legends. Then, you can use one of four denominations of gift cards: $5, $10, $25, or $50.
Redeem Code To Get Free Riot Points
You can only choose a League Of Legends gift card once you have collected enough Freecash Coins. Select the available gift card denomination and then choose "Withdraw" to receive your code.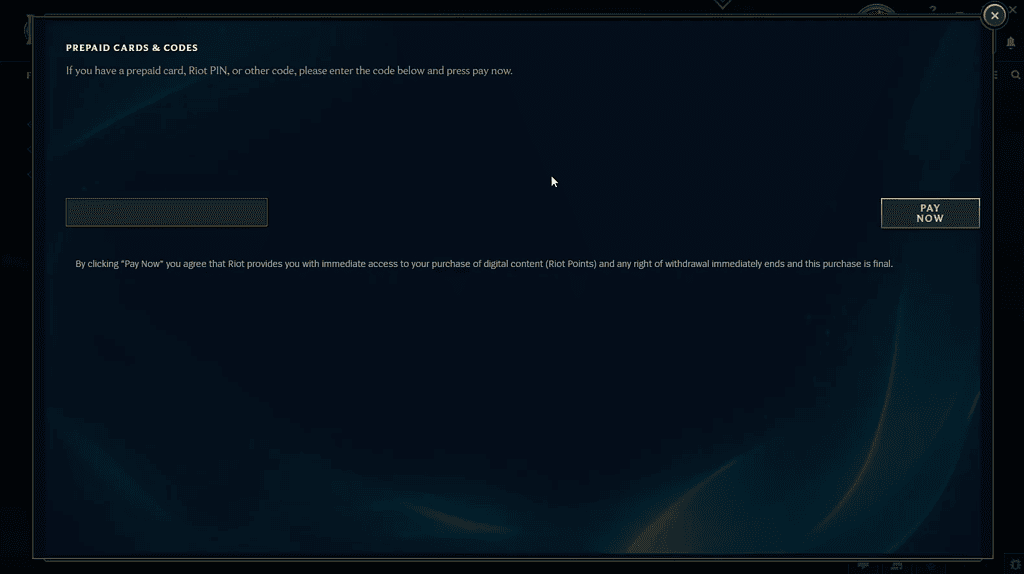 You can add your League Of Legends gift card code by selecting the coins icon in the upper right corner of the RIOT launcher. From there, click on "Redeem Codes," input your code, and select "Pay Now."