Due to this surge of players, many servers could not handle the load and had to put players in a long queue before they could enter a match. Fans across the globe also experienced other issues, such as server timeouts, disconnects, and crashes.
Fortunately, there's a straightforward way to bypass this and start playing Overwatch 2 right away - by simply changing the Server Region. So keep on reading to learn how to change it easily.
Changing Region in OW 2
As mentioned earlier, the process of switching to a different server only works for players who own a PC version of Overwatch 2. They can make use of the BattleNet Launcher to change the server region of Overwatch 2. You can also follow the steps below to do so.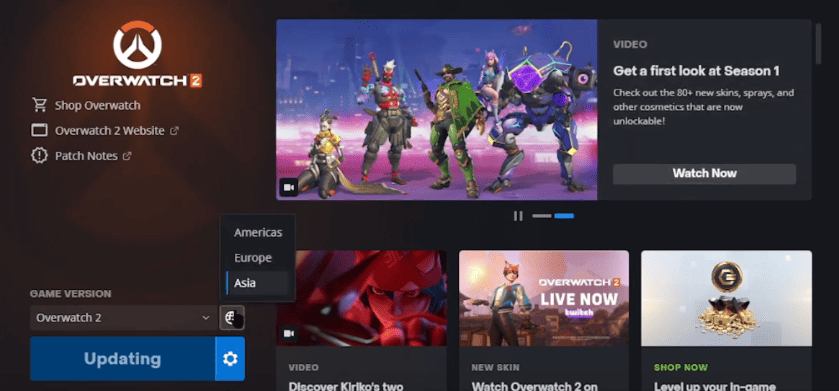 Open the Battle.net
Select the OW 2 icon.
Select the globe above the gear icon.
Select your desired server from the options.
Restart Battlenet.
Once you have restarted BattleNet, you can launch Overwatch 2 to ensure that your region has changed to the one you selected above. You can also change your server in the future by going to the globe icon in the App again.
What Are The Different Server Regions In Overwatch 2?
Blizzard has divided the server regions into 3 distinct areas to decrease server load in a specific geographical region and to prevent crashes and other network issues. This system is designed to make online play much more efficient and economical, and these regions include the Americas, Europe, and Asia. Overwatch 2 automatically assigns you to the server region that is closest to your geographical location.
Related articles:
Is It Possible to Change Servers In Overwatch 2?
Blizzard Entertainment does not allow console players such as Playstation or Xbox users to switch their in-game region. Consoles do not have an external or integrated BattleNet Client; hence, this feature is unavailable for them to access.
PC users are the only ones that can switch their server region to something different. This is because the game's PC version requires the external BattleNet Client to be running in the background. That client monitors activity and allows players to access certain features such as inviting/adding friends and switching servers.
Reasons for Changing OW 2 Servers
There are multiple reasons why players might want to change to a different region in Overwatch 2, the most common of which is to avoid long waiting queues. In-game servers can only handle a certain amount of traffic, and multiple players have to wait in long queues for hours before they can enter a match.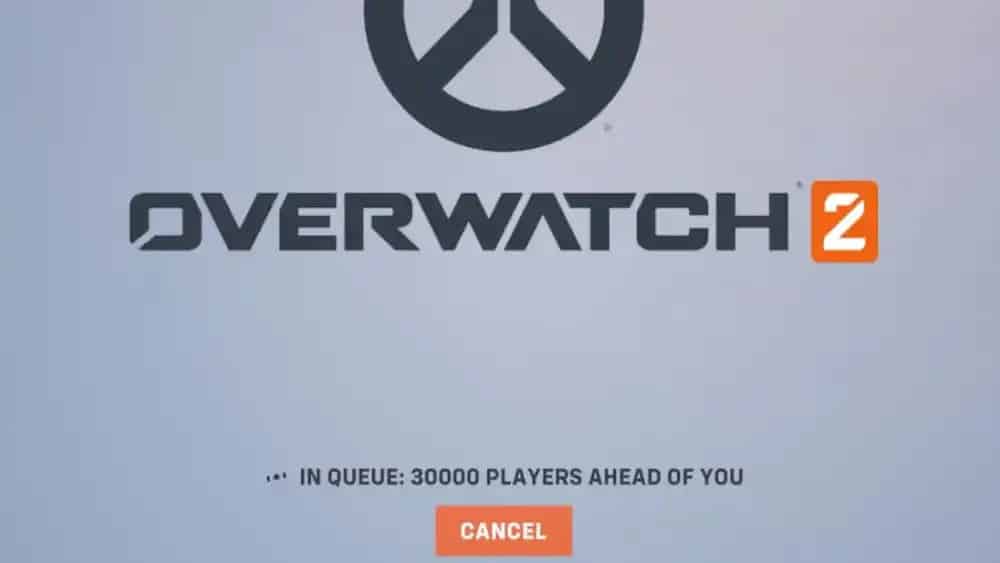 Another common reason players may want to change Server Region in Overwatch 2 is if they have a significantly higher latency or packet loss issue. In addition to this, some users can get assigned the wrong servers due to server or network errors in Overwatch 2, forcing them to change Server Region in Overwatch 2 manually.