Doordash gift card is an excellent way to get food delivered or picked up from more than 300 thousand restaurants, with over 400 various cuisines. In addition to that, you can also get groceries, liquor, various household essentials, and more.
With this in mind, it's understandable that people are looking for ways to get free Doordash gift cards. If you are one of them, we have great news for you - this article will show you how to get a DoorDash gift card for free, using the legit methods.
Related articles:
Earn Free DoorDash Gift Card Codes Using Freecash
You can easily earn a DoorDash gift card through our platform, although not directly. You can choose between numerous tasks offered on our "Earn" page, which are offered by our partners.
These tasks include completing surveys, watching videos, and downloading apps. After finishing the tasks, users can earn coins, and then they can redeem the coins to withdraw various rewards.
In order to earn free DoorDash gift card codes, you must sign-up for a Freecash account, which is super easy.  After that, you must complete online tasks of your choice to earn Freecash Points and exchange them for payment methods supported on DoorDash, such as PayPal, Apple, Google Play gift cards, and more.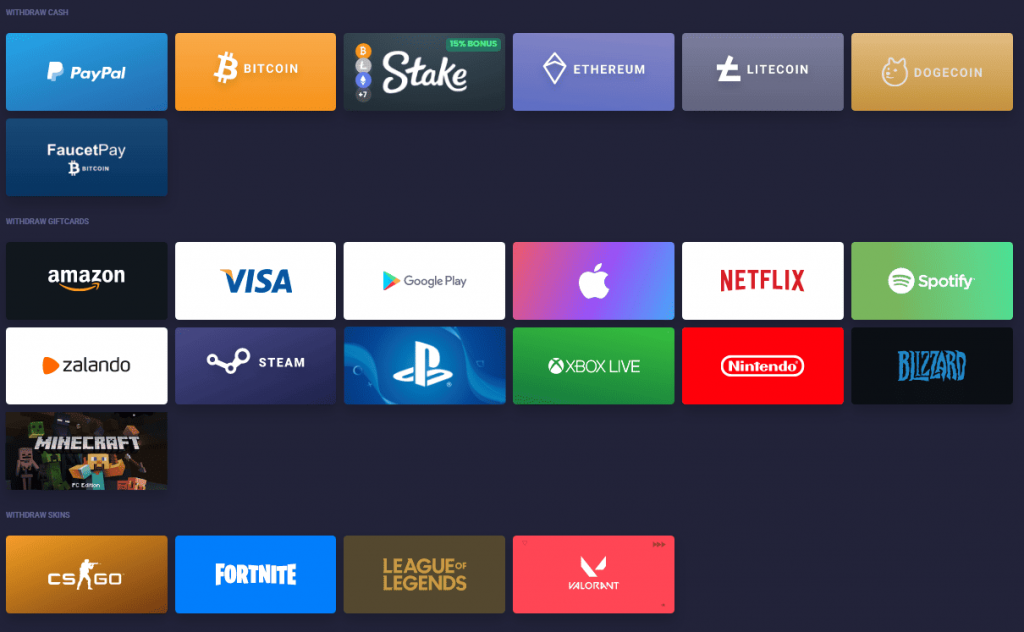 Earn a Free DoorDash Gift Card By Using GameHag
GameHag is another website that offers users different rewards, including a free promo code, discount, top-up, gift card, gaming gear, etc. Earning rewards from GameHag is quite a simple and entertaining process.
In order to earn a free DoorDash gift card from GameHag, you have to play games and collect Soul Gems, which is a digital currency. You can start doing that by registering on GameHag.
By playing games on the website, you will be able to earn Soul Gems that can be exchanged for a DoorDash gift card code. You can either play these games by downloading them or else you can play them on your browser.
These games can be found in the "Games" menu on the app or website of Game Hag. Near the description of every game, you will find a quest. And you have to complete the quest in order to redeem Soul Gems that can be used to redeem a free DoorDash gift card.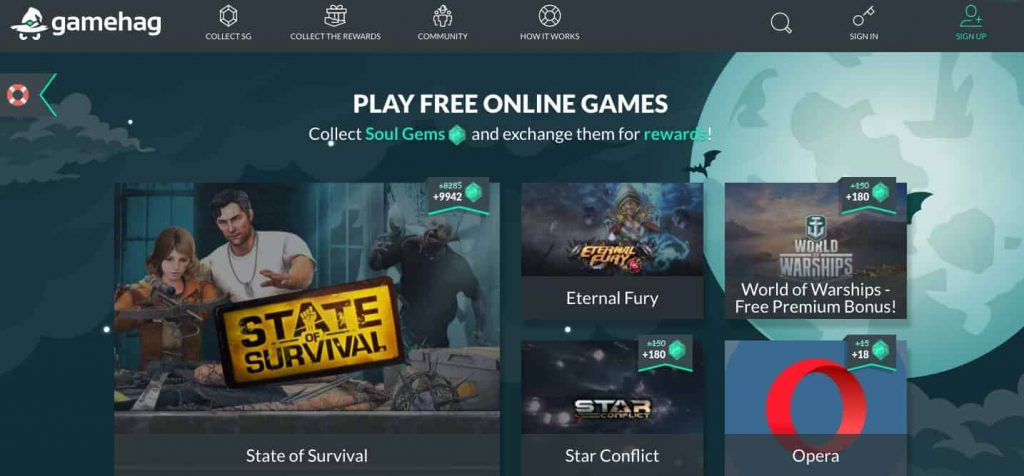 How To Redeem DoorDash Gift Cards?
Now that you know the trusted procedures to earn a DoorDash gift card, the next thing is to redeem the gift card balance to get a perfect gift: free food delivery. You can easily redeem your Gift Cards if you have placed an eligible order on DoorDash via their official website or the mobile app in the United States. Remember that Gift Cards do not expire, and there is no additional fee for them.
First of all, you have to create a DoorDash account.
After that, click on the 3-Lined menu icon to access your account settings.
From there click on the Gift Card option.
Moving forward, redeem your gift card code by following the on-screen instructions. You will be able to do that at the bottom of the screen.
Wait for a few seconds until the checkout page appears; after that, you can collect your reward.
Make sure that you only use the DoorDash gift card code, avoid using promo codes at the checkout page or else you will definitely get an error message.