Many gamers out there are looking for a way to score Xbox gift cards for free, so they can use them for a wide variety of online goods - from games to movies and other entertainment content. However, this is easier said than done.
Fortunately for you, this article reveals all the genuine methods on how to get free Xbox gift cards, excluding the so-called Xbox gift card generator tools.
Get Xbox Gift Card For Free Using Microsoft Rewards
The first approach we'll reveal in this article is the official one since getting the free Xbox gift cards can be accomplished through Microsoft Rewards. This program allows users to earn free Microsoft points by completing various online tasks, but it's only available in specific countries (which we'll list below).
Related articles:
Once you've collected enough Microsoft Points, you'll be able to exchange them for Xbox gift cards, among many other things. On top of this, completing the tasks will increase the user's level, and with the increase in level, fewer points will be required for rewards.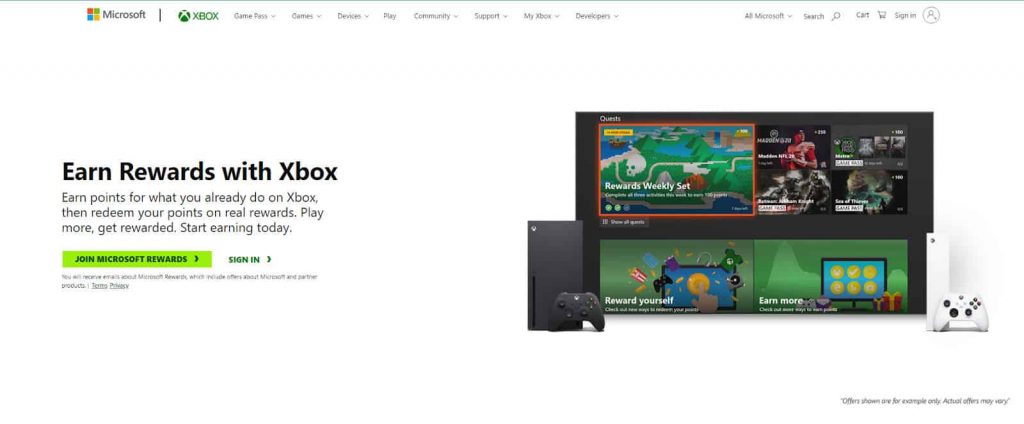 To get Microsoft Points, you'll need to sign up for Microsoft Rewards and perform various tasks, including searching on Bing via Microsoft Edge, and such. On top of that, you'll need to complete surveys, quizzes, and more to earn additional points.
You'll be able to get up to 40 bucks per month, which is enough for getting an Xbox Gift card in exchange. The reward system is only available in selected regions, so make sure that your region is on the list.