It takes many things to be a good Apex Legend player, like good aiming power, good character, and better sensitivity but most of all, it requires a better setting. The game's default setting can be tweaked, and factors like DPI, sensitivity, and others can be set according to one's comfort to develop a personal style and preference to win.
So, here we are with another article about the best DPI setting in the Apex Legends game that will help you to find the right DPI and play like a pro to win in the crazy universe of this multiplayer shooter game.
Best DPI for Apex Legends
There is a misconception that a higher DPI will increase your chances of aiming and shooting down your opponents, and the higher DPI is generally confused with higher chances of success. However, that is usually not the case. Increasing the DPI rate will usually result in less shooting accuracy, and this is especially an issue for noobs.

However, no rule states low DPI or a specific range of DPI would make you a better player. One thing that can surely help you in your gameplay is a DPI that matches your comfort level. In other words: to play better, you need to aim better, and to aim better, you must select a DPI that suits your skills.
An ideal DPI differs for everyone in Apex Legends depending on various factors such as mouse type, mouse size, in-game sensitivity settings, and your skillsets and play style.
How to Select the Proper DPI Settings for Apex Legends
The proper DPI may vary from person to person, depending on someone's preference and play style. You may try experimenting with different DPI ranges to find the ideal DPI for you that can make aiming more manageable. That being said, specific guidelines will help you choose a good DPI range.
Starting at a low range of DPI will be helpful for you if you are a beginner. A DPI of 400 to 800 is a low range of DPI that you can start with, especially if you're still learning how to shoot better. A low range of DPI means higher precision at aiming. So, a lower range of DPI will give you confidence as you aim precisely and take down your opponent.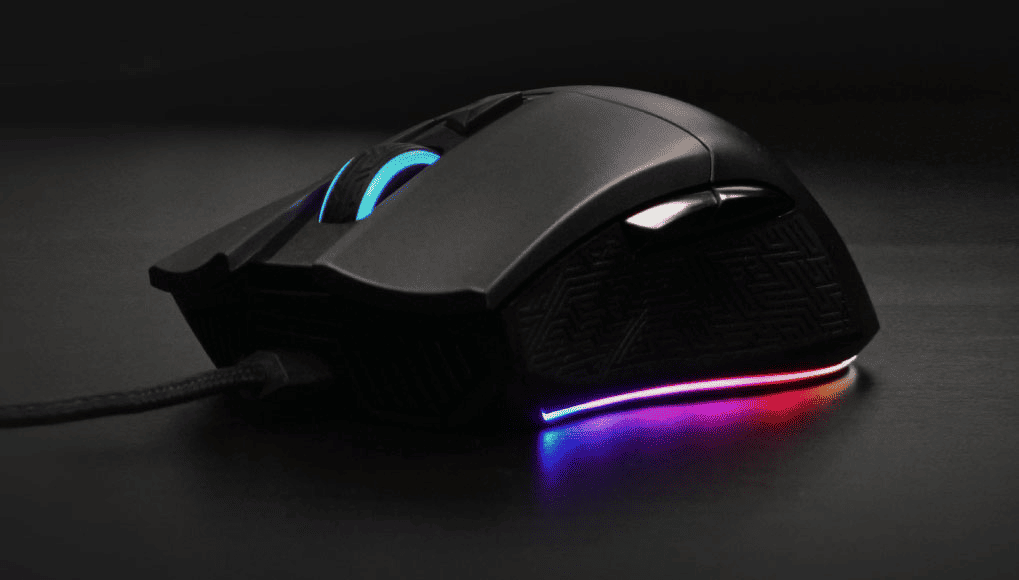 However, once you get comfortable with the low range of DPI, you can start increasing and trying higher DPI ranges, such as between the ranges of 1000 to 1600. Once you learn the art of aiming with precision, higher DPI will help you in quick movements across the screen. This way, you can aim and shoot down your opponents in no time, despite your high speed.
Related articles:
Another thing that will affect DPI is your in-game sensitivity setting. Most people recommend sensitivity between the ranges of 5 to 7 initially and increasing according to your preference. It is also observed that players with lower sensitivity generally aim better at long distances. Apex Legends allows you to change and adjust your sensitivity separately for each weapon.
DPI Settings Used By Pros
Some of the pro players and their DPI ranges are mentioned below.
| | |
| --- | --- |
| Player | DPI setting |
| Nethan Telene - retzi | 800 |
| Mac Beekwith - Albralelie | 800 |
| Song Hong-Gyun - Ras | 1200 |
| Philip Dosen - ImperialHal | 400 |
| Brandon Winn - aceu | 400 |
| Lyric Quinonez - lyric | 1600 |
| Jabob McMillin - HisWattson | 450 |
| Cole Caswell - Faide | 1700 |
| Timmy An - iiTzTimmy | 1800 |
| Jordan Wolfe - Reps | 400 |
There are a variety of opinions regarding DPI. Some believe a lower DPI means greater success, while others think a higher DPI will ensure a win. Besides DPI and sensitivity settings, there are other mouse and keyboard settings in Apex Legends, as well as the quality of the peripherals, that matter in your overall performance.
However, one thing that you can work on is your training and experience. Trying different ranges of DPI is vital to find one that suits your comfort, play style, and skills. It is recommended to experience different settings and find a range of DPI and sensitivity that would suit your play style.