You might have noticed how your allies on the CSGO team will have instantly geared up on all important items without taking up nearly as much time as you do. The first method that most players used in the early days of CS were memorizing the inputs used in the buy menu to buy specific items. However, now, players prefer to set up buy binds to instantly acquire any accessories they need with the touch of a button.
How to Set Up Purchase Weapon Binds in CSGO
To set up your binds for buying weapons, you'll have to enable the Developer's Console from your settings. Once done, you'll be able to assign specific functions to different unused keys on your keyboard.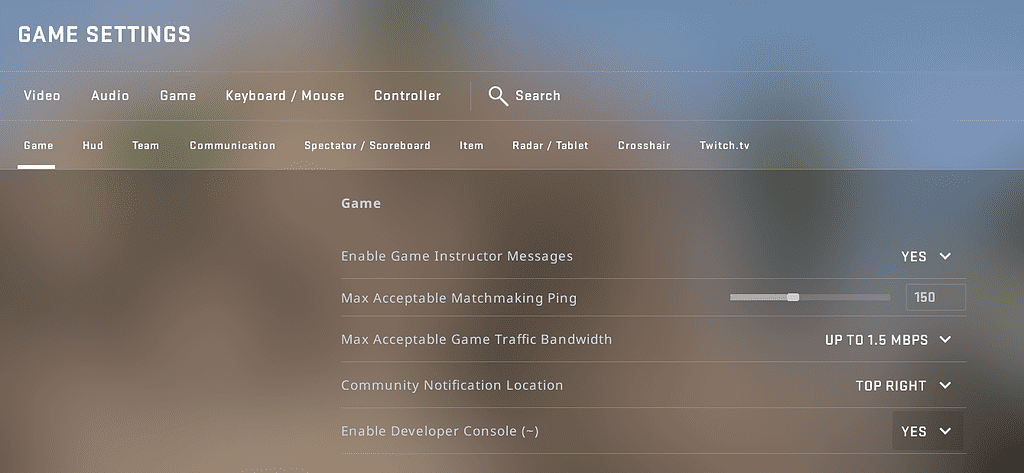 Now, before you go ahead and decide to create binds for the buy menu. Make sure that you're not assigning these new inputs to keys that already have some function or may possibly be assigned some function in the future.
This means you'll have to pick out keys that you would not traditionally use in CSGO for your buy binds. A good example would be the arrow keys (if you're not left-handed), the entirety of the numpad, and any other tertiary keys. Here's a quick rundown of how commands work for setting keybinds in the console:
bind "kp_leftarrow" "buy vest"
bind "kp_rightarrow" "buy deagle"
bind "kp_downarrow" "buy m4a1"
bind "kp_pgup" "buy smokegrenade"
If you'd like to add multiple purchases to one buy bind, then you'll be writing it like this,
bind "/" "buy flashbang; buy vest; buy m4a1; buy deagle; buy defuser;"
bind ";" "buy negev; buy hegrenade; buy defuser; buy smokegrenade;"
bind "9" "buy smokegrenade; buy defuser; buy hegrenade; buy galilar; buy famas;"
All the keys on the numpad start with a kp, followed by an underscore and their respective names. Instead of indulging yourself in googling each of these specific keys' names. It's best you make use of the community-made website that allows you to get the entirety of keybinds that you need to make this happen.
By going to CSGO buy binds generator, you can select whichever gun, grenade, or equipment you'd like to purchase and set it to a specific button mentioned on the on-screen keyboard. When you do so, a code will be created in its console that you can use in your game to create buy binds.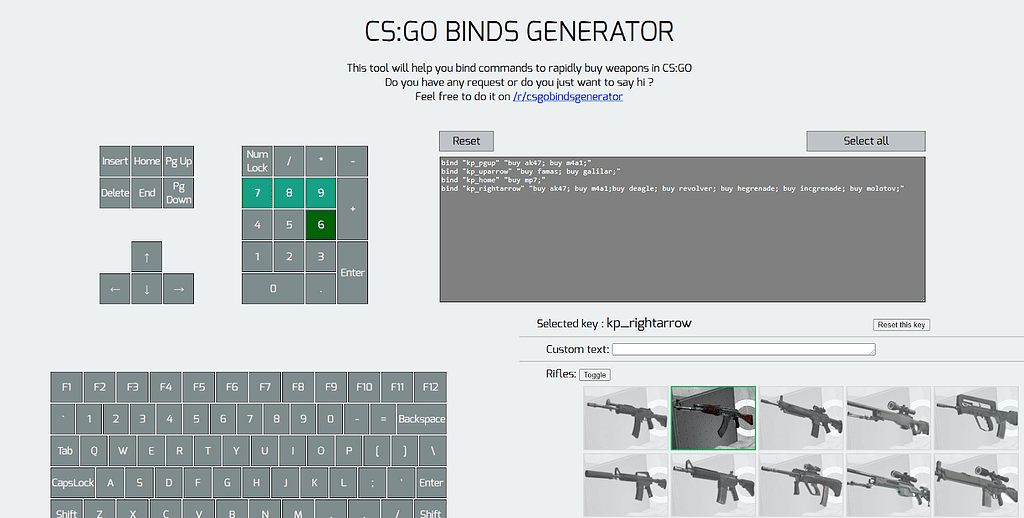 Setting up your buy binds for all these different loadouts is fun and all, but what's the point if you can't show off a few skins or two in the preparation phase. You can grab CSGO skins and steam gift cards guaranteed once you complete different tasks like downloading applications to your mobile or completing surveys on Freecash!
Related articles:
Setting Purchase Binds Through a .cfg File
The faster and easier way to create buy binds is by creating a customized .cfg file with all the keybinds you need and forcing CSGO to read it through Steam's properties.
Note: You will not need to enable the Developer Console to create buy binds.
Once you have your from the CSGO buy binds generator, you're going to want to do the following:
Create an empty Text Document on your desktop and save it as "autoexec.cfg." as the type "All Files".
Once done, you can back it up should you want to reuse it again.
Open the newly created document and paste the binds that you created from the generator.
Press Ctrl + S.
Browse to your CSGO folder which should have a destination similar to this: /steamapps/common/Counter-Strike Global Offensive/csgo/cfg
Once you're at the designated path, paste your newly created cfg file.
When in-game, open up the console and type 'exec mybinds', or whatever the name of your file is.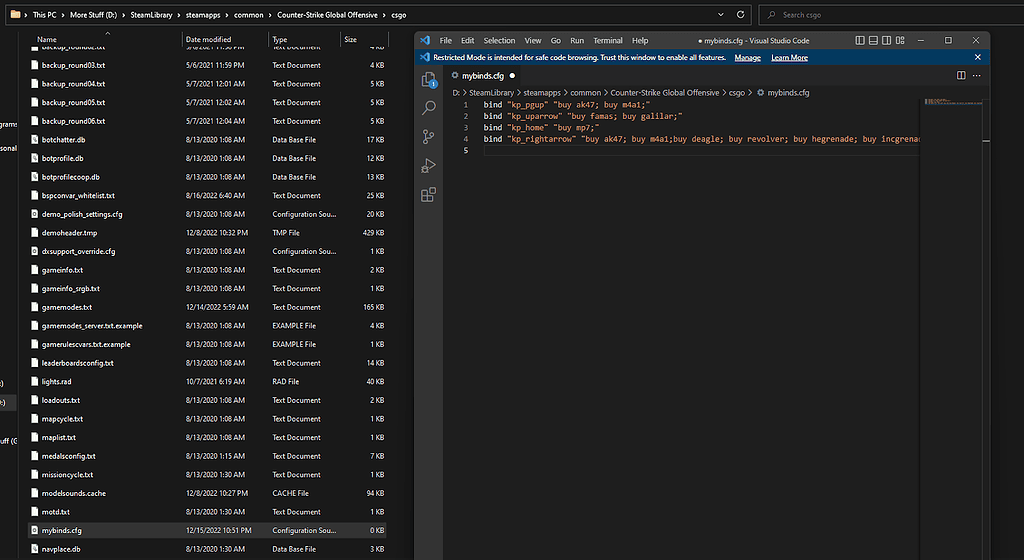 Assigning Purchase Binds Through the Console
Alternatively, if you don't feel like creating a separate configuration file for buy binds, you could always assign it yourself by going to your console and typing in every bind individually.
Follow the format we have mentioned above for you, and you should be ready. It is a bit more of a tedious process, but definitely easier and doesn't require you to fiddle around too much.