There is no denying that Grand Theft Auto and Red Dead Redemption are one of the best video game series ever made. Rockstar had exceeded expectations as a video game publisher. With over 170 Million copies sold, GTA V takes the second spot for the best-selling video game of all time. 
However, there is no success without some sort of failure, and even a video game publisher like Rockstar had a few missteps going up the ladder of success. Even in successful video games like GTA V or RDR 2, players could find glitches, bugs, and even bad missions or unbalanced systems. 
If you're a dedicated fan and would like to play all of Rockstar's video games, then you may want to take some time to consider this article because today we will be addressing the worst Grand Theft Auto video games released by Rockstar. 
Grand Theft Auto I
The first game released by Rockstar Games, this top-down game was published back in 1997. GTA I was indeed a successful game and a commercial success. Although it had received multiple cancellations before its official release, it still delivered as the first main game of the series. 
Little did people know what a small game like this could turn into in the future. Nonetheless, compared to all other games Rockstar had published, GTA I is nowhere up to standards. The controls and mechanics of the game were heavily criticized. 
The player was free to complete missions or to just run people over until the police chased them, but there wasn't much else to do. Climbing up the criminal ladder wasn't exciting. I don't believe any GTA fan would prefer a top-down pixelated game over their beloved three-dimensional graphics.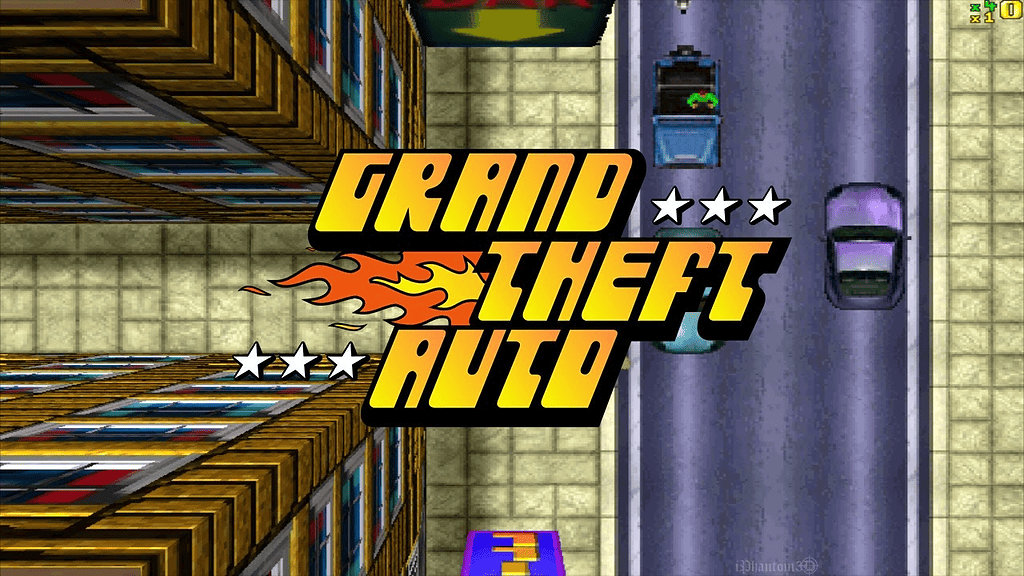 Missions and Levels in GTA I would work by locating a telephone and starting the job. Yes, each job was unique to some degree, and the maps and cities were based on real-life locations in the USA. Vice City, Liberal City, and San Andreas. Sounds familiar right? Those three cities would take part in Rockstar's most successful games of all time. 
The difficulty in this game goes up as the player completes each level. The higher the difficulty, the more police will chase you down. The progression in this game is super linear. Compared to other games that had side missions or other entertaining locations, the player is minimal. There is nothing else to do in this game besides completing jobs. 
Players are "free" to create traffic, shoot people and drive over them to create a massacre. There are only three lives given to the player. Once depleted, you will have to start the game over again. Losing everything is not the best turn, of course, at least in other GTA games you would spawn at a hospital with your money and weapons. 
GTA London: 1969
Released in '99, this game is the second official installment of the GTA series. The first game's success and popularity back then opened the doors for Rockstar to polish their game and add more content. 
London '69 is like an expansion pack, adding over 30 missions to the original game and 30 new vehicles for the player to ride and drive. For an expansion pack released in 1999, this one has totally delivered. London '69 Mission Pack takes place in London (who would have guessed?) letting the players of the United Kingdom have a taste of what it feels like to run over your own people, giving the same experience players in the USA had.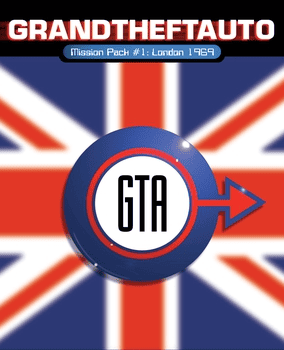 And similar to the original, your goal is to climb up the ranks in the underground criminal world, only in London this time, meaning all vehicles will be driving on the left side, the British way.  The developers of this game were clever enough to add James Bond, a popular actor, and celebrity, as one of the main antagonists in the game. London '69 also offered British aesthetics with almost everything on the map. 
The police always wore British uniforms. The words spoken once a mission is completed were in a British accent. And the HUD icons for all weapons were changed to match the aesthetics of 1960.  London '69 still ran on the same engine as GTA I and by that, issues and poor optimization remained untouched. And although this game seemed like a good expansion back then, it does not compare to what other Grand Theft Auto games had offered to the series. 
Grand Theft Auto 2 
The second main game of the series, GTA 2 was released in 1999. The game is almost the same as the previous one but the city was bigger and the mechanics were slightly better.  When the player starts the game, they will find multiple gangs located in their city. All gangs have neutral relations with the protagonist. The more you interact with them, the more respect they will have for you. By interact, we mean completing missions. 
You will have to do jobs for them. Compared to GTA I, this game had better graphics and sounds and even more polished controls which GTA I was heavily criticized for.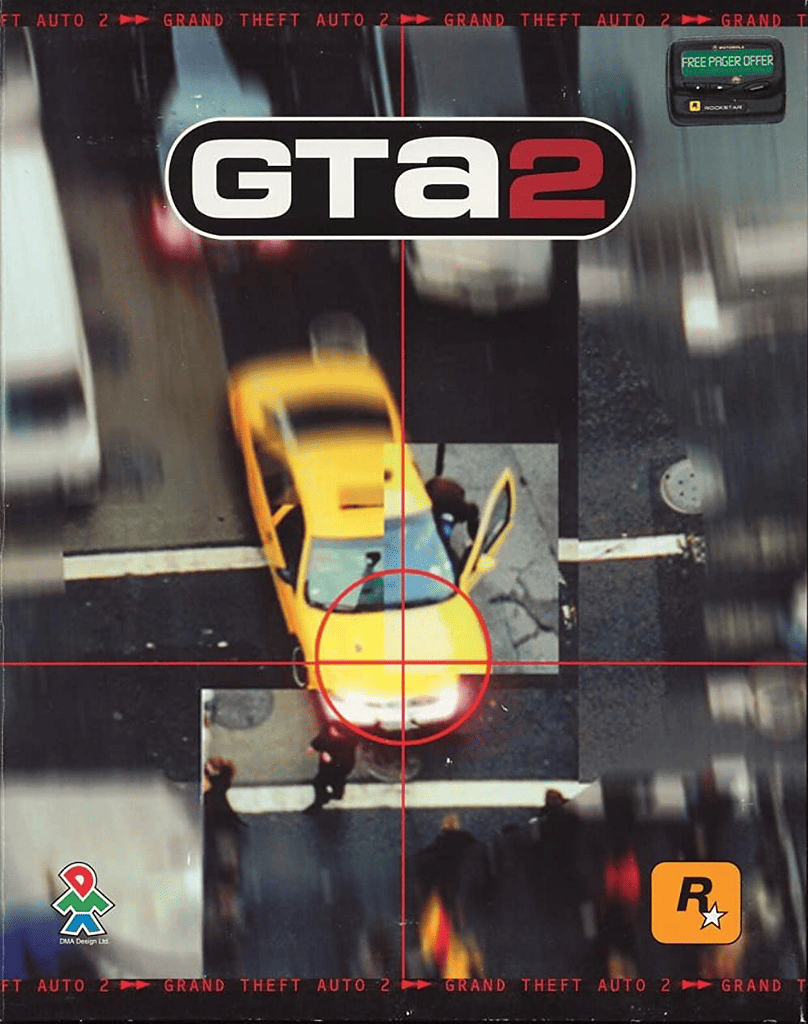 An important thing to note is, depending on which gang you're doing the job for, you will make yourself an enemy to all remaining ones. Becoming hostile to an area you used to drive by many times isn't the nicest thing to happen. 
Grand Theft Auto II is simply not worth it. Not even for nostalgia. The game has aged terribly and the mechanics are still clunky. The missions were fun at the beginning but then they became unnecessarily hard and repetitive, like driving an old, slow van to run people over only to make yourself a beating pillow for everyone. Both Grand Theft Auto one and two alongside their expansion packs are not worth playing. Unless you would like to experience random crashes. 
GTA Advance 
We have no idea why Rockstar would decide to invest in the original GTA games again. At this stage of business, Rockstar had already released the big three. GTA III, GTA Vice City, and GTA San Andreas. So why on earth would it release a top-down iteration game again? 
23 years ago, it was understandable why the graphics looked so ugly and the top-down view was a thing. Video games were still in development and slowly making graphical advances. But to have it released again in 2004 was embarrassing.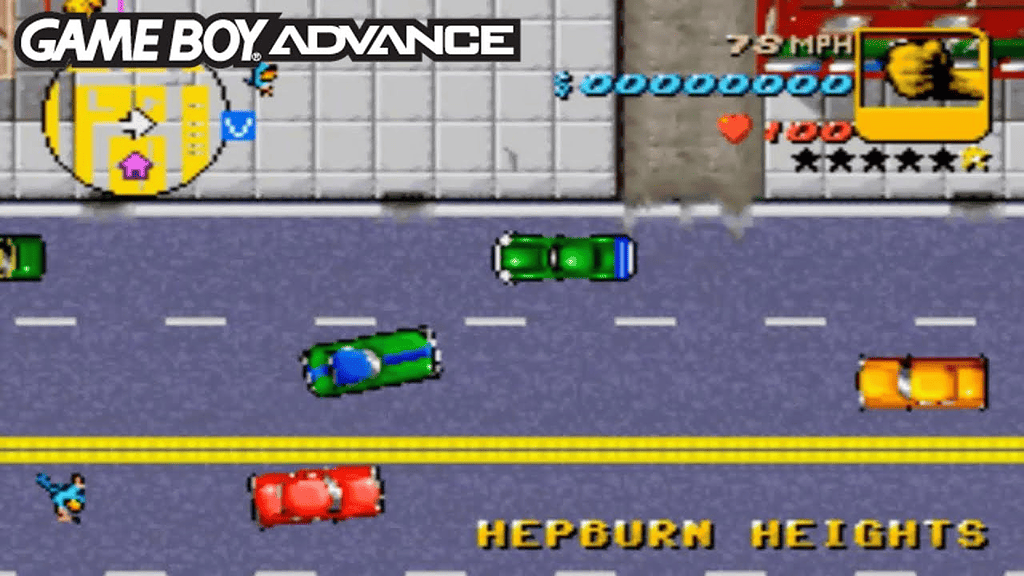 Grand Theft Auto Advance fixed almost all issues the original games had. Not only that but it also included new rescue missions and vehicle-based missions alongside new weapons. Mike was the protagonist of this game, and Mike interacted with many characters related to GTA III, making this game a prequel. There were also dialogue interactions with the features to make different choices. 
Players could always go back and play the missions again to see how their choices affected the story. This was a unique feature of the GTA series, making the player hold responsibility for their actions. Unfortunately, it didn't matter, because they all led to the same ending. 
Perhaps in 2004, it was a recommended title to try. The year 1999 wasn't too far away from 2004. But we can't recommend this game to anyone nowadays. Playing this game will be regarded as a true waste of time. Other titles in the series are worth going for, even if they are still bad. 
Related articles:
GTA: Liberty City Stories
A game that's actually a prequel to the GTA III, Liberty City Stories is the fifth game in the GTA franchise. It was re-released for mobile devices later.
The introduction of three-dimensional games started with GTA III, and the success that game has brought to Rockstar made it clear that they were on the right path. However, Rockstar might have tried to milk the success of GTA III way too much. 
The release of Liberty City Stories and making it a prequel wasn't truly something players were looking forward to, especially after the release of San Andreas which was their best title so far.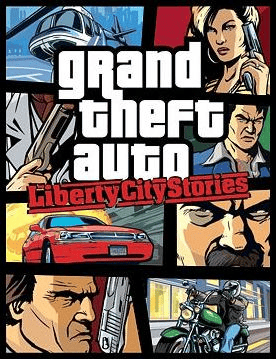 Playing Liberty City wasn't the smoothest experience ever. Many players faced crashes upon loading into different cities. Driving vehicles was also frustrating because a simple touch of a different object, even if it were super small, would get your car spinning around endlessly. 
Avoiding collisions in any GTA game is almost impossible, but none of the GTA games made it as punishing as Liberty City. To make it even worse, most missions at the start of the game require a vehicle to be completed.  Almost all players agree that this game's controls are deficient. The story didn't have much depth either, which is a waste of opportunity.
GTA: Vice City Stories
Vice City Stories was nothing too outstanding. It was simply another Grand Theft Auto game. It was not better than San Andreas, released before this game, and it was also not better than Vice City. The only thing people did acknowledge in this game compared to Vice City, is the ability to swim. 
Many people hated Liberty City and called it a boring game, so Vice City Stories had a lot of expectations for those people. Fortunately, Vice City Stories was much better than Liberty City, yet it remained quite disappointing.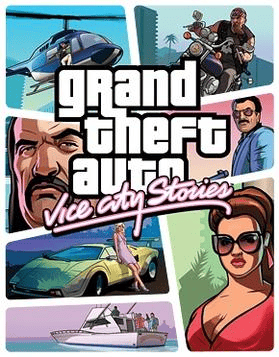 The story is not outstanding, and the characters do not have great roles in this particular game. The protagonist of this game is Vic Vance, Lance's brother. This game is more about building empires and different criminal organizations. The most exciting part about it is when other fan-favorite characters get involved, but even then it wasn't that exciting. 
However, this game did have a major glitch where objects would casually render into the player and their vehicle making them stuck indefinitely. The story wasn't top-notch compared to other titles, making it a serious waste of opportunity. Vic Vance was introduced as a kind man who wanted to be just, even after the military rejected him, yet in the game, he acts completely out of character. 
The police and star system in this game was also tedious. Colliding into a police vehicle would instantly get you three stars or even more. Gangs attacking you would only trigger the police to hunt down the player instead. Driving the vehicle and making use of the brakes were also made poorly and not enjoyable. 
Compared to all other 3D games Rockstar released so far, Vice City Stories does not add up in any shape or form. Surely it is better than Liberty City, but is it worth the purchase? Probably not.