Riot Games hasn't always been the brightest when it comes to fixing bugs and glitches in League of Legends. And even when you want to send gifts to your buddies, you might get hit with League's gifting center error. Fortunately, chances are this issue isn't your fault. So let's go ahead and see how you can fix the League of Legends gifting center error!
Make Sure You Meet The LoL Gifting Requirements
For security measurements, Riot Games has made some restrictions on who can send gifts in League of Legends. Firstly you'll want to ensure that your Riot account is eligible for sending gifts. So here are all the gifting restrictions in League of Legends:
Your account should be a minimum level 10 for Content Gifts
Your account should be a minimum level 15 for RP Gifts
Your account can send and receive a maximum of 10 Content Gifts in 24 hours
Your account can send and receive a maximum of 5 RP Gifts in 24 hours
Both the gifter and receiver can't be suspended or banned from League of Legends
Your friend must have been on your League of Legends friends list for 1 day
If you're confused about Content and RP gifts, don't panic. RP gifts are self-explanatory, as you're sending Riot Points to another account. Content gifts are everything else, from a mystery gift box containing skins to champions, icons, and ward skins. Therefore if your account doesn't meet the criteria Riot has placed above, then the issue doesn't lie in the gifting center but instead in your or your buddy's account.
Related articles:
Check If League of Legends Has Game or Server Issues
More often than not, server issues can appear and cause a League of Legends gifting center glitch. Don't worry though, as issues like this make Riot Games aware and they'll try to tell the players not to gift until they issue a fix. But some players don't know where to find this information. So here's where you can check if an internal server error causes the gifting center problems: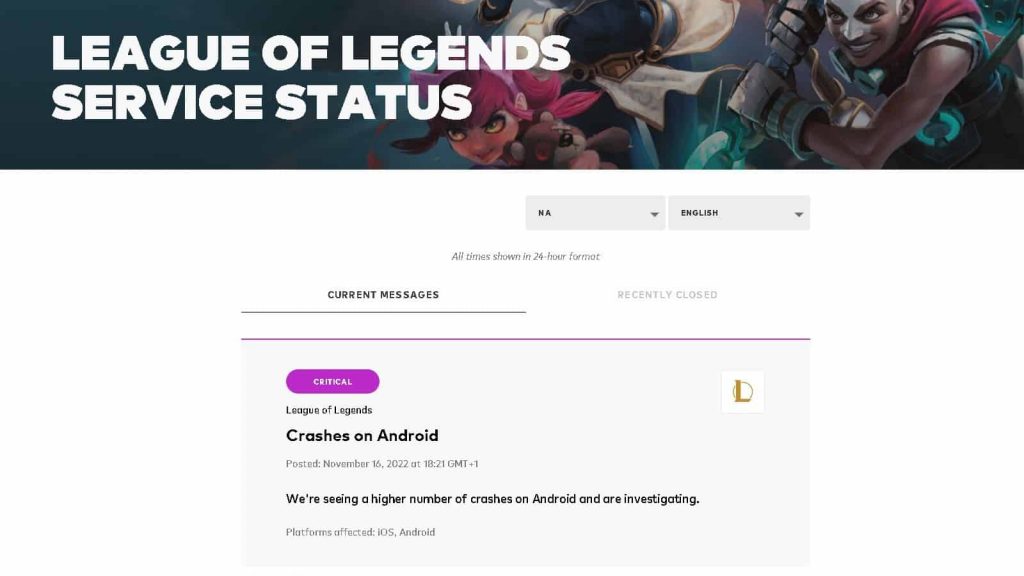 If Riot has issued a statement that the gifting center problem is their fault, or if you see other players suffering from it, then the only thing you can do is wait. But while you're waiting, you can score free gifts for your friends!
Check Your Router and Internet Connection
If you didn't find a solution to the above issues, then the gifting center error may be your fault. For the most part, it happens due to bad Internet connectivity. So what you can do is check your Internet speed. The test has to show results of around 6-10 Mbps of Download and Upload speed. Gifting can function at even lower Internet speeds, though these ones should present at least an optimal solution.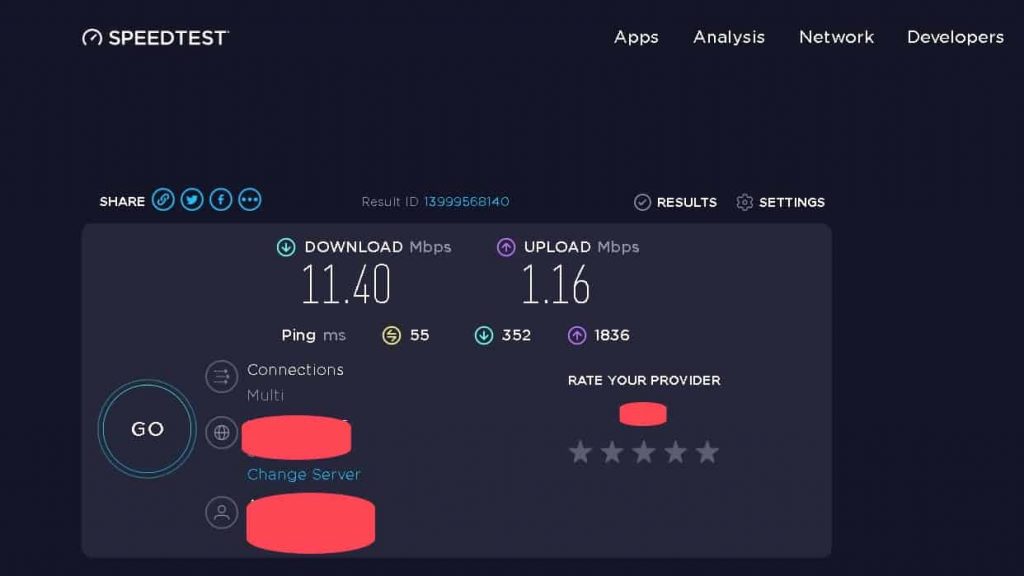 If your Internet speed is plodding, then the problem with the gifting center may be bigger. The most straightforward solutions that work best here are to restart your router and PC. This may give a fresh start to your Internet connection, which can fix the gifting center. If you still suffer from slow speeds, consider contacting your network provider.