Akande Ogundimu, more commonly known as Doomfist, had always been a good competitor in his fighting profession. His techniques and strengths were powerful to break bones and shatter limbs. However, in Overwatch 2, Doomfist was changed to the Tank role. If you enjoy playing with this hero, here are the best Doomfist skins in Overwatch 2 in our opinion.
What Are the Best Doomfist Skins in Overwatch 2?
Many players in the Overwatch community meme about him being a bad tank. But good players can make Doomfist shine if they learn how to use him. If you're determined to make Doomfist shine, why not make his engagements impressive with appealing skins? After all, you will be displayed when Play Of The Game comes. Today we will be listing the 10 best skins for Doomfist in Overwatch 2.
Talon Doomfist Skin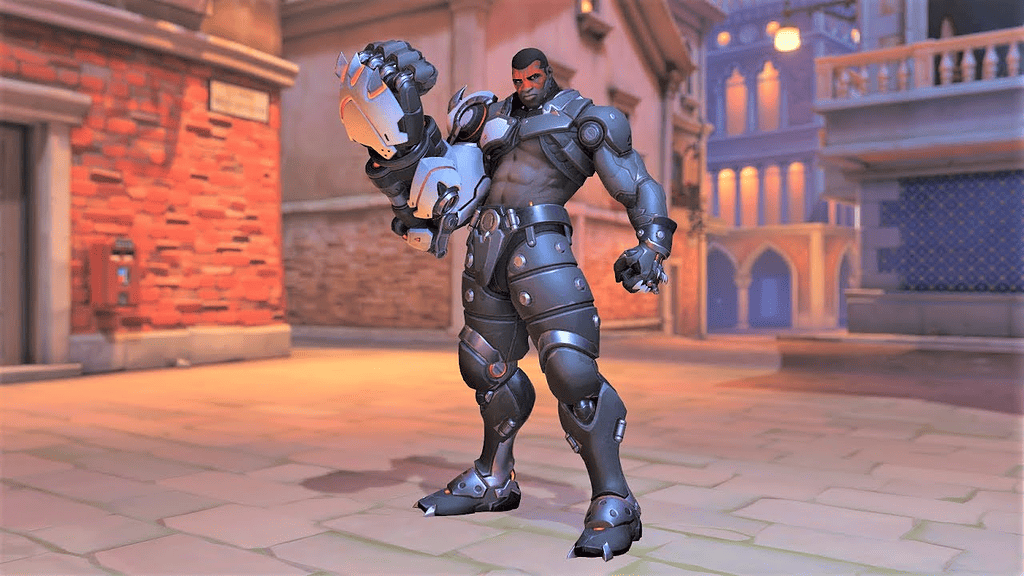 Why is this Legendary skin so high on the list? Because it's lore related. There are millions of lore fans out there who seek to find all and every hint available in the game. Talon Doomfist skin gives them exactly that.
His gauntlet is modified with white-colored steel and powerful Talon technology. His face is painted red, and his head is no longer bold. The Talon skin showcases Doomfist as the Leader of Talon at a young age.
Thunder Doomfist Skin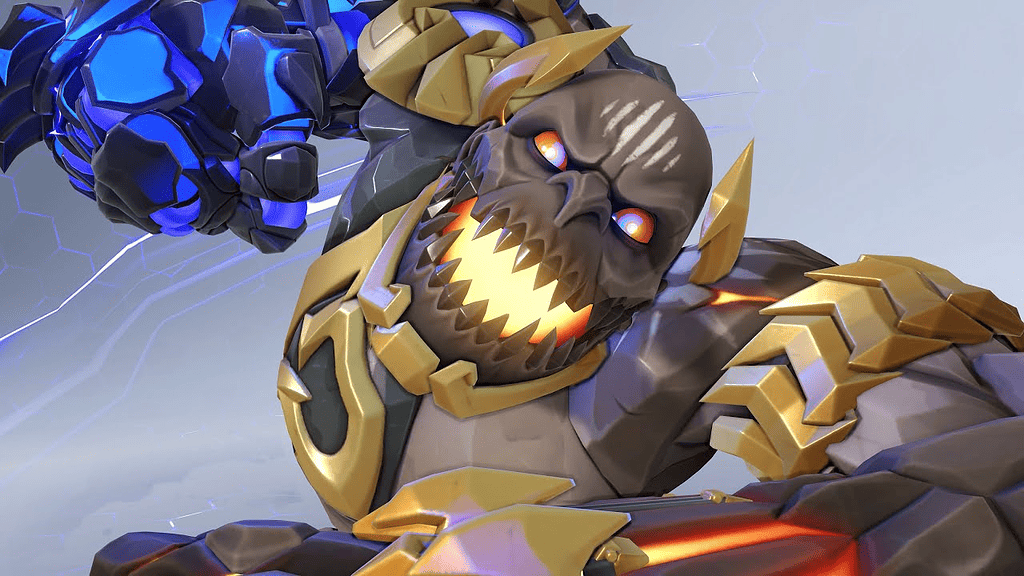 The best skins are the ones that mean something to the community and the players. This one honors SF Shock for its performance in 2019. Not only that, but it also leaves different effects in the game.
This Legendary skin is by far Doomfist Mains' favorite and the rarest one. Turned into an absolute demon, Doomfist is looking forward to spreading chaos and doom into the world, to teach humanity that only destruction can make them stronger.
Painted Doomfist Skin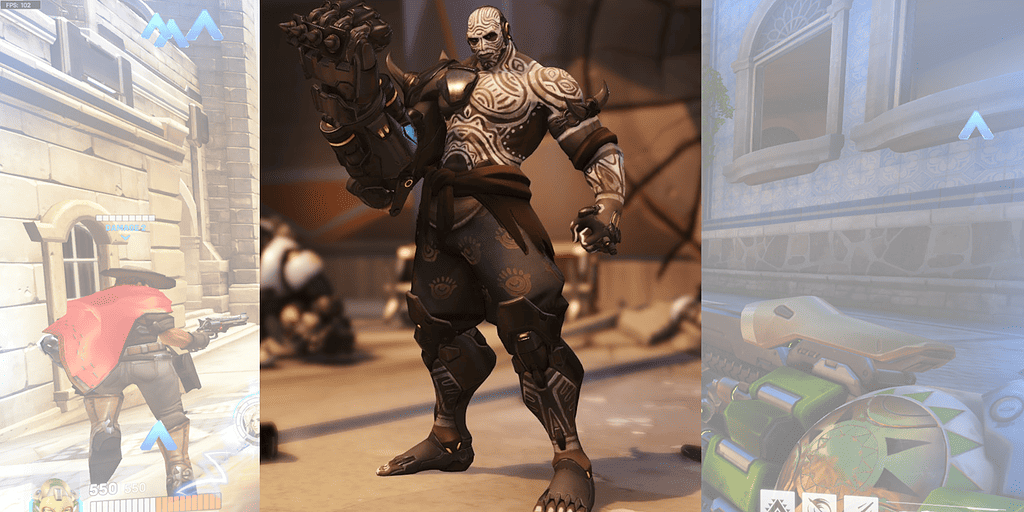 Starting with an Epic skin for Doomfist, the painted skin gives him a well-deserved African tribe aesthetic. This skin takes his hostile energy to another level. Anyone facing this man on the battlefield will run away in fear.
Painted Doomfist has white paint all over his body. The paint is perfectly drawn to shape many markings, sigils, and lines. This Epic Skin can be purchased right now for 1000 Credits.
Caution Doomfist Skin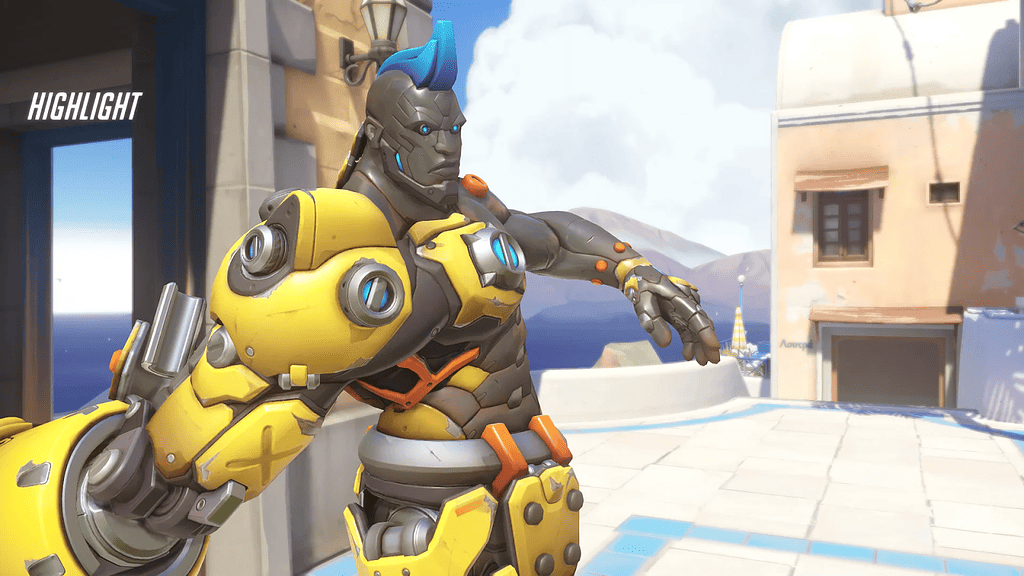 Many would argue that the Irin Doomfist Skin looks better than this one. His body looks more metallic rather than his normal human skin, and his metallic body parts are green-colored. But Caution Doomfist Skin took the spot on the list for only one simple reason, Cyber Punk.
This skin gives Doomfist heavy cyberpunk vibes, and after the release of Edgerunners, we believe many will see the resemblance. The blue-dyed hair over his heavily modified robotic body makes Doomfist a terrifying figure. His enhanced muscles can be easily observed and his glowing blue eyes are always glaring.
Gladiator Doomfist Skin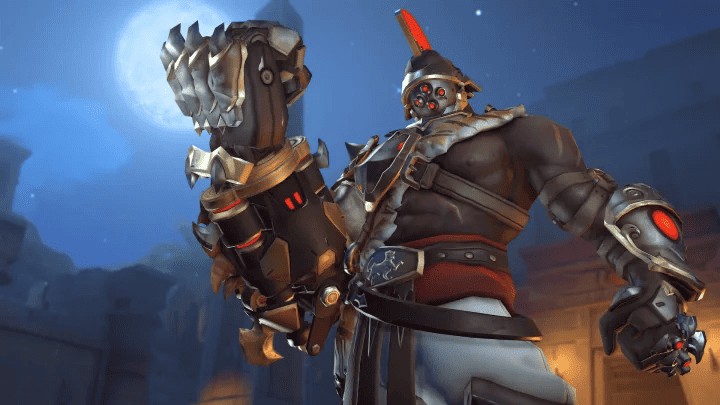 Gladiator Doomfist skin was brought not too long ago. It is one of the recent Doomfist skins and it looks pretty cool. Armored like a gladiator, Doomfist has his face covered with a modern-medieval helmet, and those helmets are usually decorated with features on top of it. For this skin, the feathers can almost be seen as punk-style hair for Doomfist.
Related articles:
Coming from underneath his armor and gauntlet is a predator's skin. Gladiators were known to fight monstrous animals like lions and tigers, and those who slay them will wear their skin around their bodies to showcase their strength. This is a Legendary skin, and it will be available sometime in the shop. But just like most other legendary skins, it will probably cost 1900 credits.
Avatar Doomfist Skin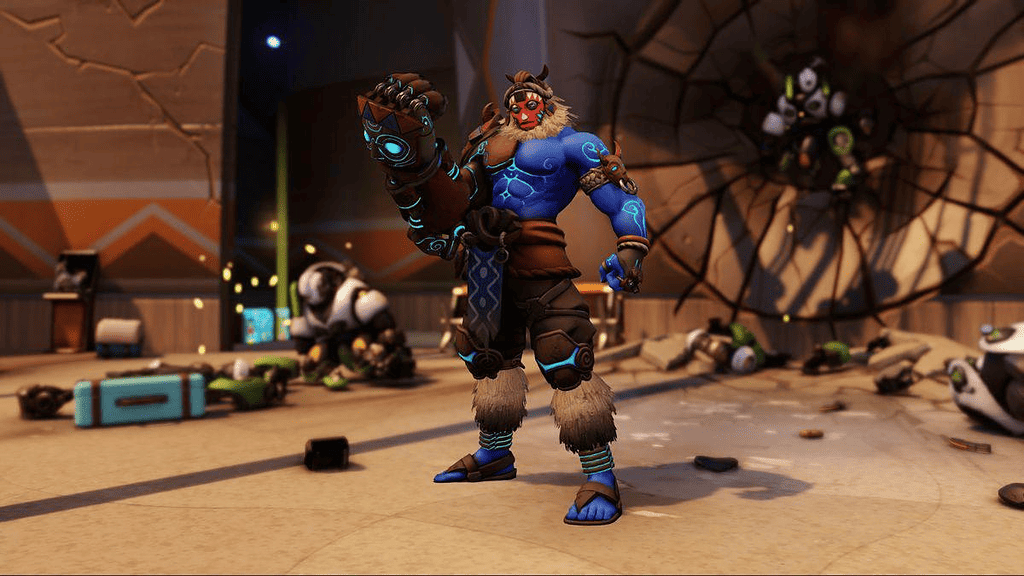 This skin has two different varieties, but this one takes the spot. Combining both traditional tribal costumes with modern technology isn't an easy thing, but the design team did a great job on this one. Doomfist has a red-skinned body with lava-like glowing lines that keep curling at the end.
His face is covered with a white mask that looks similar to Orisa's. His gauntlet also has a huge face on it with wide glowing eyes. Of course. The last perfect touch would be the fur around his neck. This legendary skin can be bought immediately for 1900 credits.
Jotunn Doomfist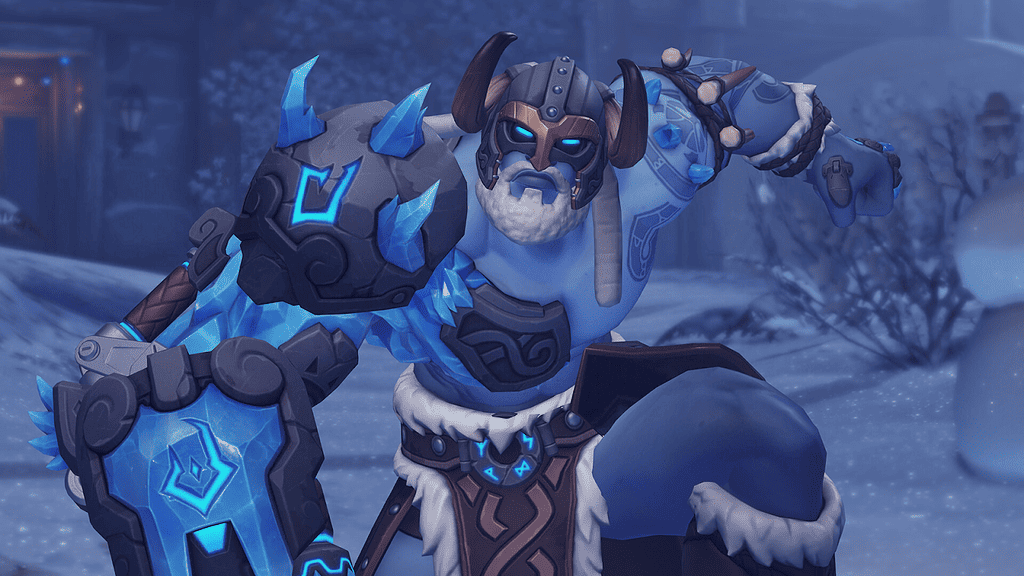 Norse Mythology directly inspires this winter-themed skin. Covered with a Viking helmet, thick white beard, leather armor, and fur, Doomfist seeks to die a glorious death before moving to Valhalla.
His glowing blue eyes are enough to let anyone know he means a good fight. His gauntlet is made of ice, powered by his Norse beliefs, and armored with stone and icy spikes. Jotunn is a Legendary skin that will be available in the Winter Event.
Formal Doomfist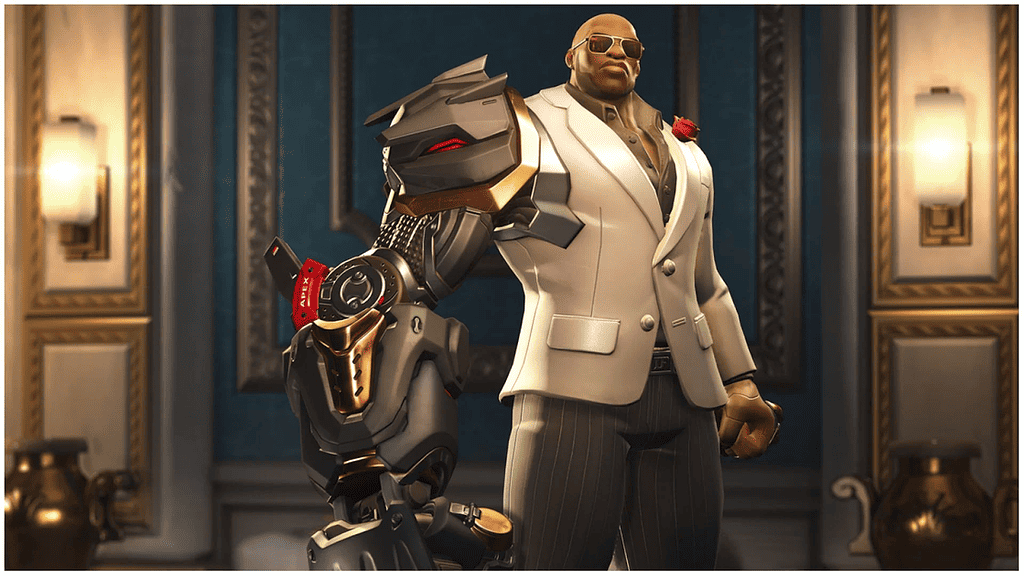 This skin is all about elegance. Doomfist is wearing a gorgeous white suit with a red rose as an access around the collar. He is also wearing black trousers that define his leg muscles and black boots.
Unlike other skins, his fist looks much neater and is shaped more nicely with only flat edges. Of course, we can't forget the sunglasses for his eyes. This Legendary skin will be available sometime in the shop.
Swamp Monster Doomfist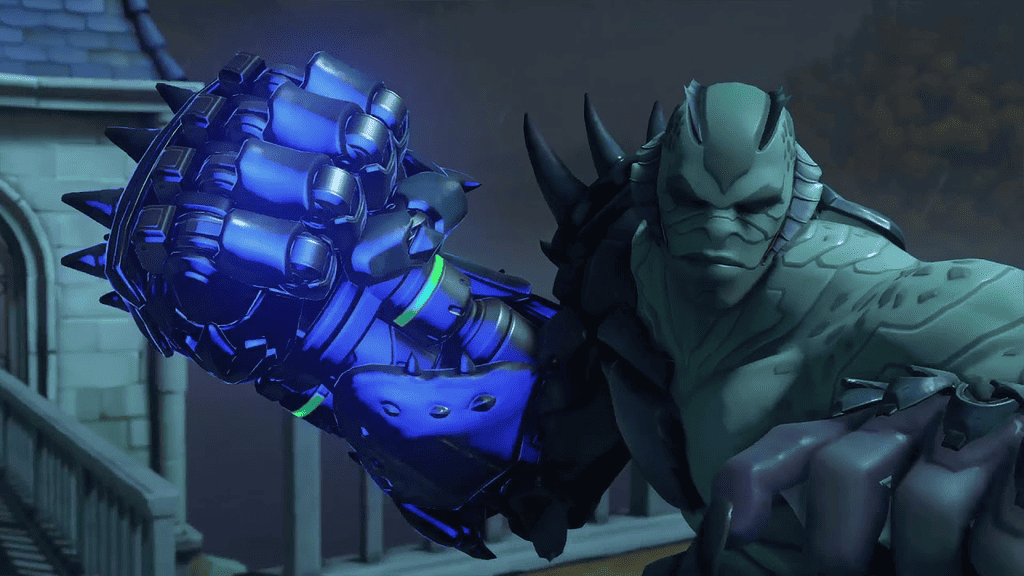 The Swamp Monster concept fits perfectly for Doomfist. It turned him from a humanoid fighter into a different monstrous creature. His skin is grayish and covered with scales, fins, and gales. His Gauntlet is blue-colored with sharp spike-looking fins. This skin deserves a high spot on our list, but it can only be bought during Halloween Events.
Blackhand Doomfist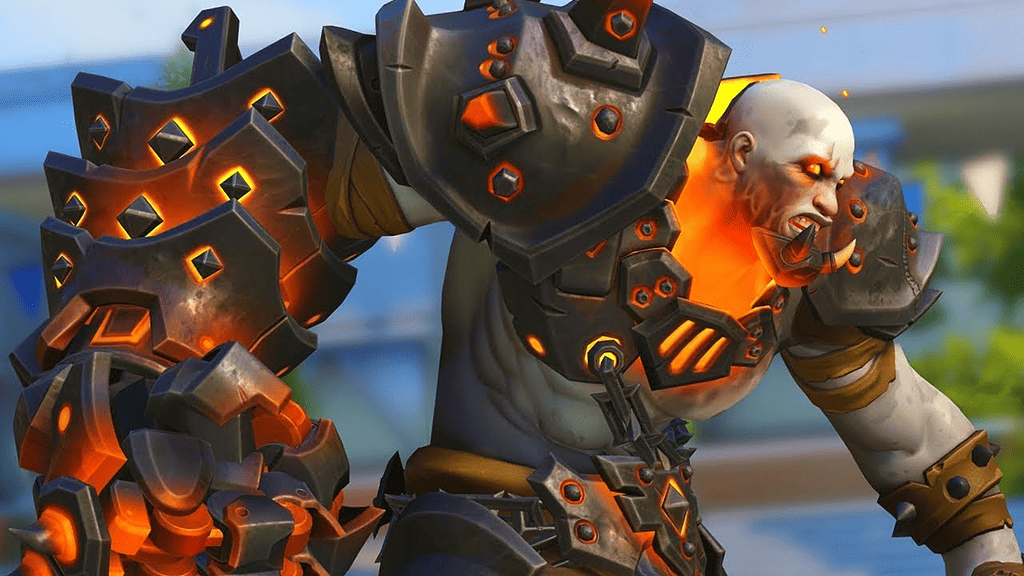 This skin is a luxury for World of Warcraft players because it turns Doomfist into a character from a different game. With heavy steel armor and chains surrounding his corpse-like body, Doomfist is fueled with Lava and violent machinery. This skin takes the number one spot for the most hostile aesthetics.
Overwatch 2 Classic Doomfist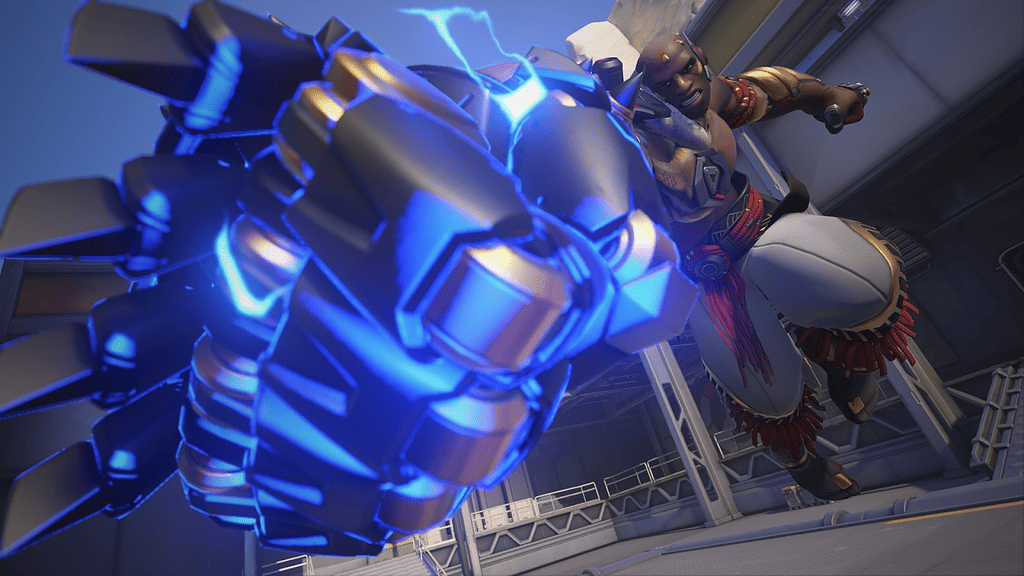 The Classic Overwatch skin always comes for free for all heroes. However, since Overwatch 2 was launched, it introduced plenty of new Classic skins for all heroes. Compared to the original Overwatch, which might give you nothing but nostalgia, this one is way more polished, clean, and badass.
The Overwatch 2 Doomfist skin comes for free; all players will be able to use it once they unlock Doomfist. You can easily tell the changes done to the original skin. Doomfist no longer has markings on his face. His gauntlet color changed to black, and it looks much more violent than it previously has.
The extra sharp bones Doomfist used to wear as accessories are now removed. However, Doomfist looks more calculating and more understanding of his abilities which is fitting for a Leader.